Although I talk about my love for coral and how it's one of my favorite colors to wear, this season I am all about blush — or pink champagne as it's also known. As I was browsing through the Chadwicks website to choose some pieces to style, this Crossover High-Low Hem Tank instantly grabbed my attention. From the color to the unique design, I knew I wanted this for my summer wardrobe.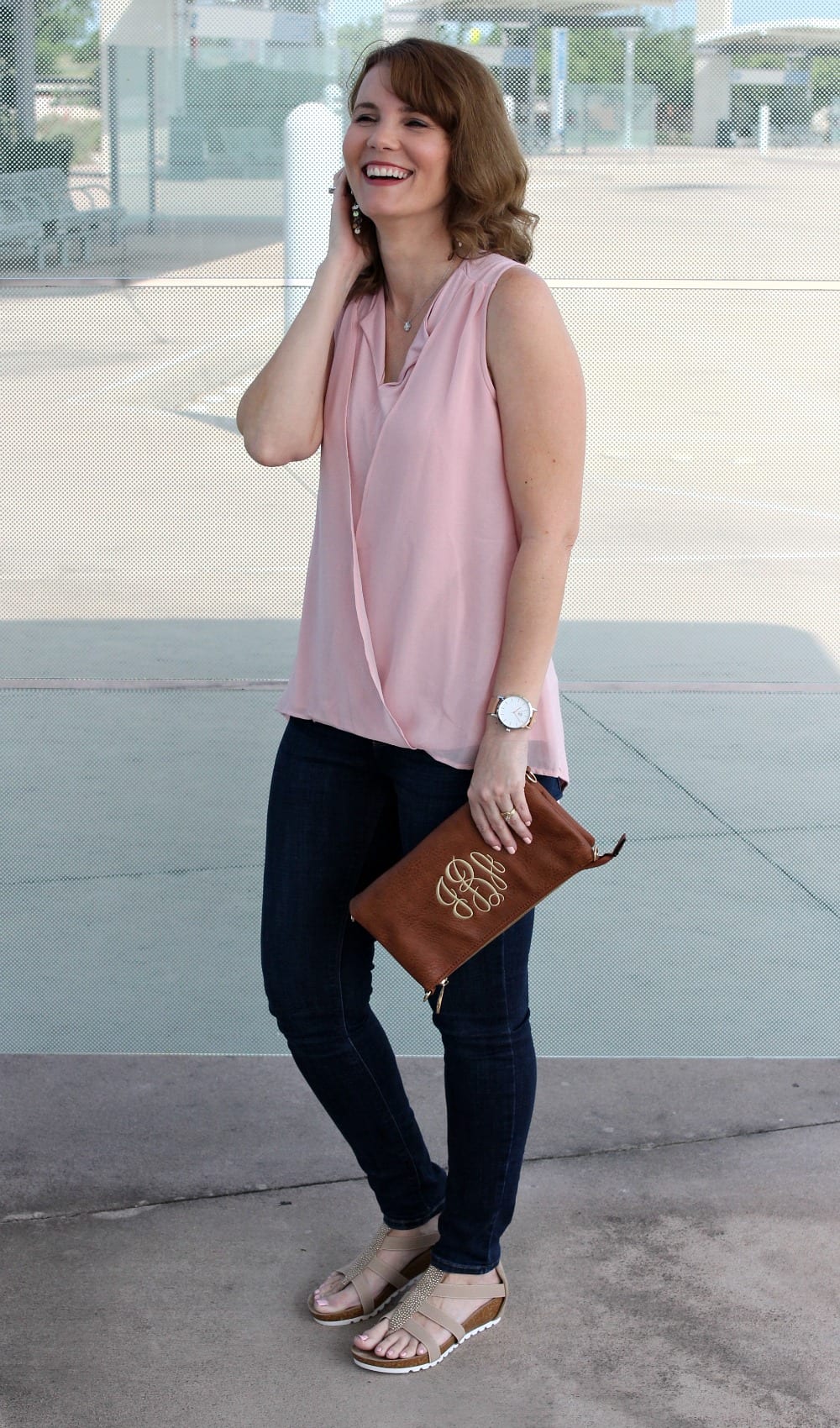 It was quite windy the day we shot these pictures, so this blouse was flowing and flying all over the place. (As was my hair.) Which meant it was tricky getting pictures of it.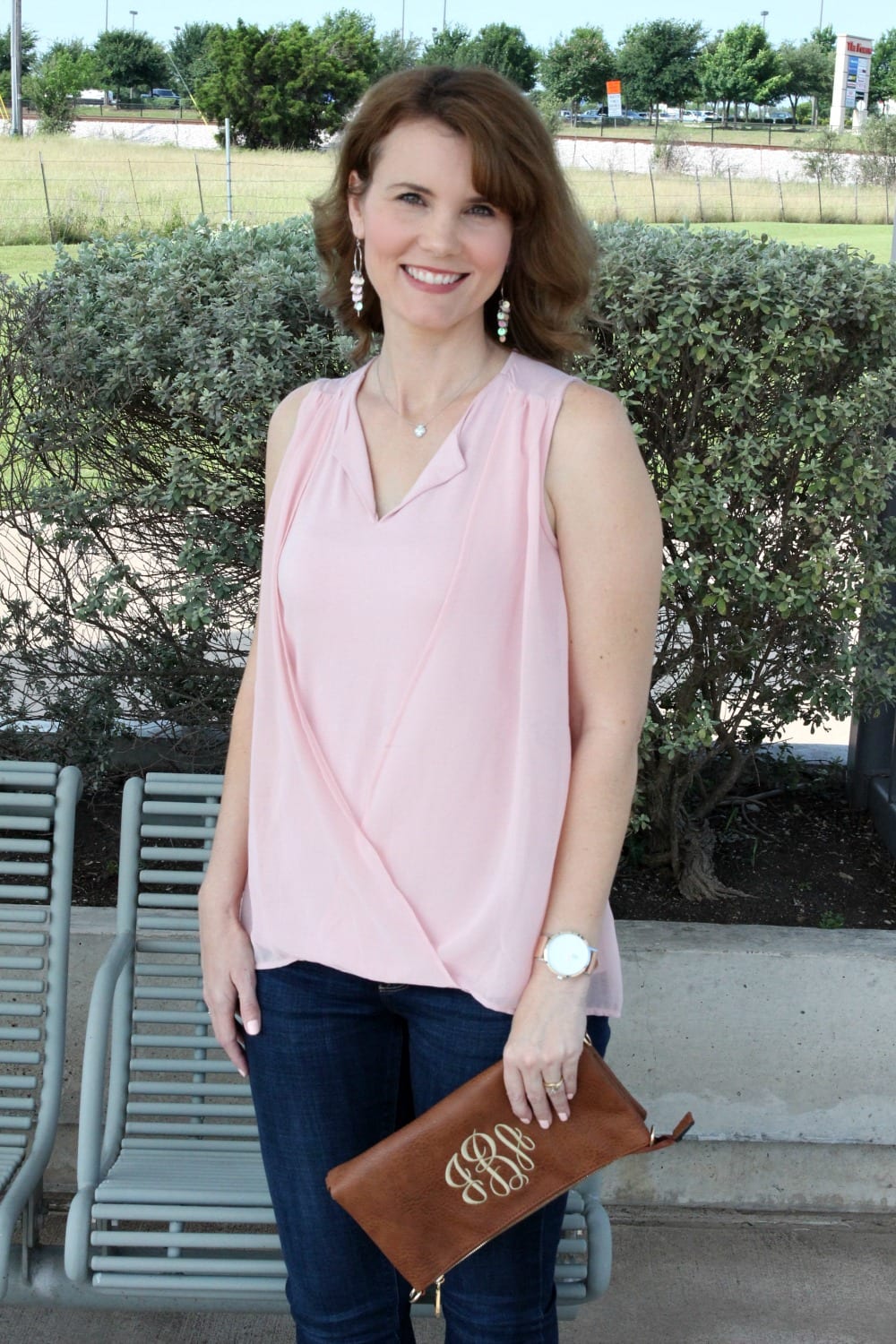 Outfit details: Pink Champagne Tank | Secret Celebrity Gladiator Sandal | Dark Denim | Monogrammed Clutch | TUK Watch
I've worn this shirt several times and always receive compliments on it. It's so unique and looks perfect with dark denim, white denim and even black. It comes in three colors – pink champagne, taupe and butter. I was tempted to also get this blouse in butter because yellow is a color you just don't see in my closet. But I honestly wasn't sure how it would look on me. Yellow is a tricky color to order online!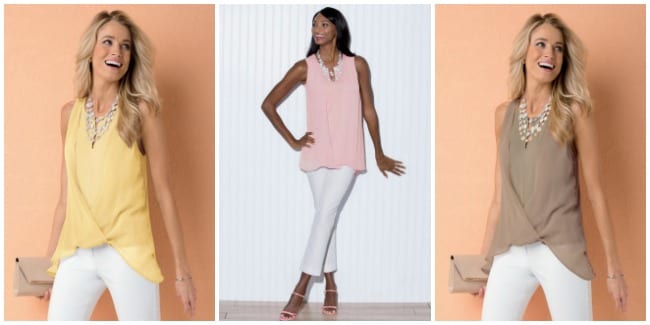 The back split is a fun detail I love about this top, plus it's also very forgiving. If you aren't fond of your midriff area (I mean…who is right?) and typically don't wear fitted shirts, you'll love how this fits. It's flowy in all the right places.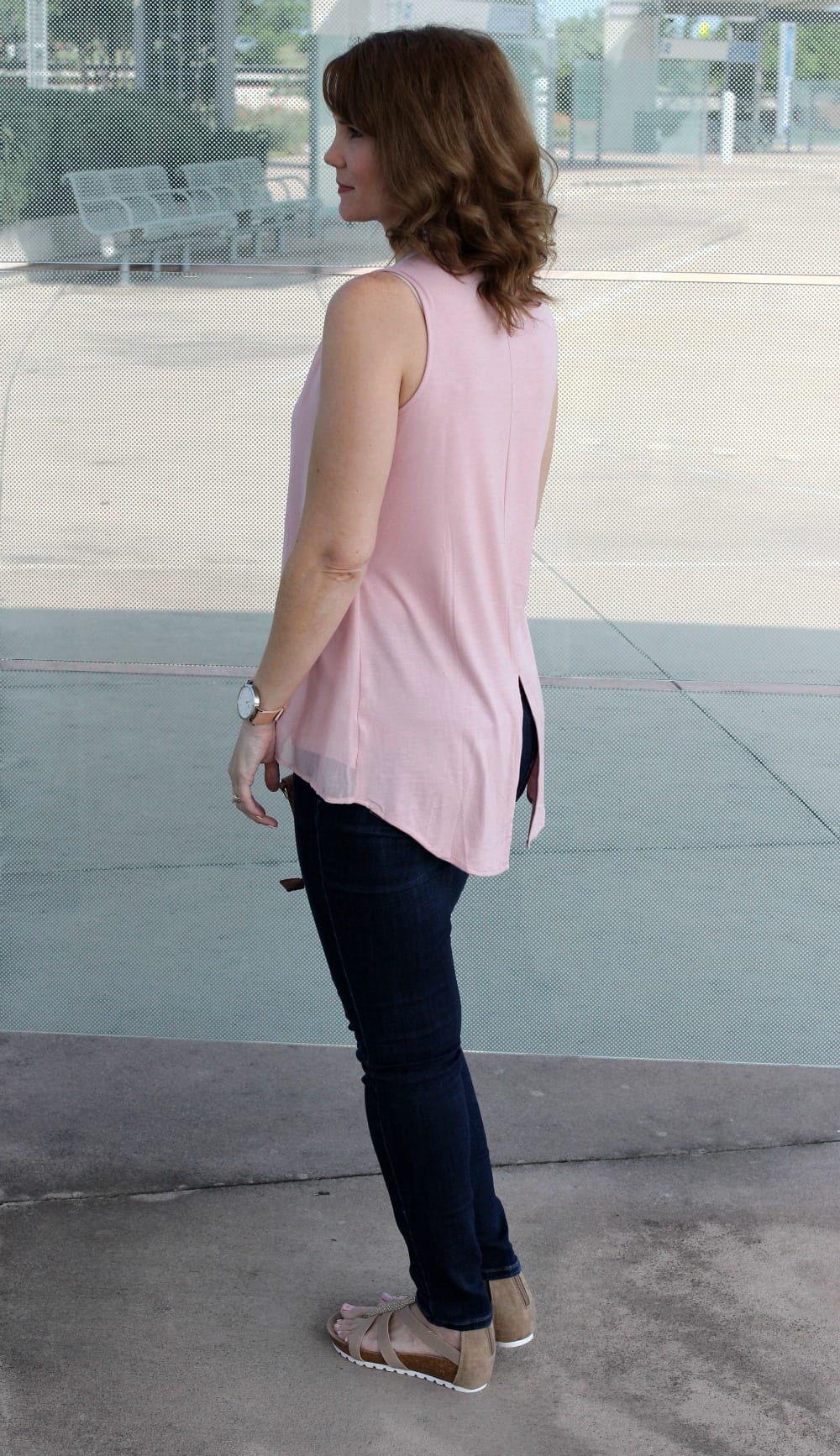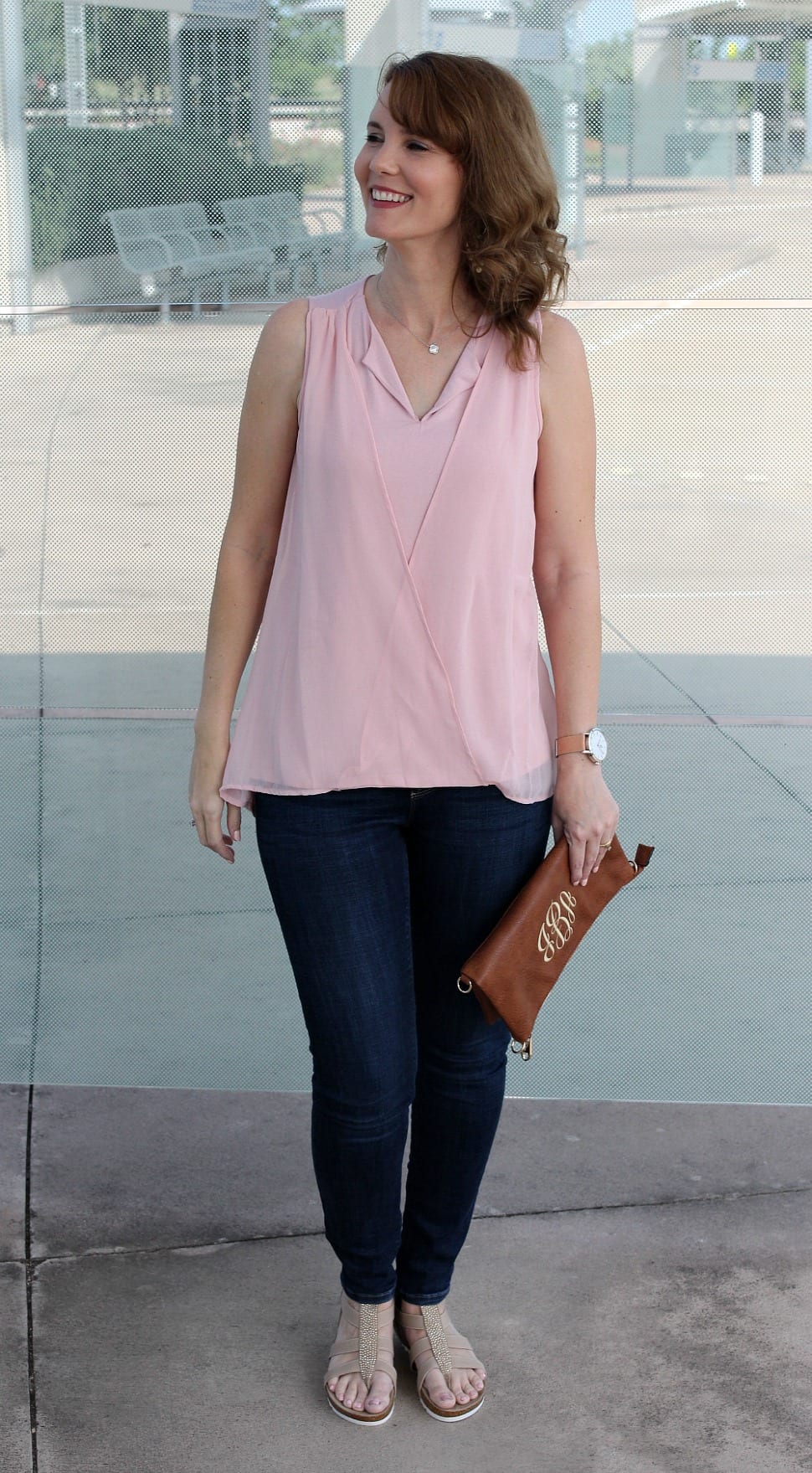 Now, about these gladiator sandals….I have been wearing these non-stop for so many reasons. They're extremely comfortable. They hug my feet in all the right places, Plus, I don't have to cuff my jeans to wear them. I could if I wanted to, but I don't have to. There are days I am so over the cuffed jean trend and then there are days I embrace it wholeheartedly. 😉
The sandals are from Secret Celebrity and can be purchased on Amazon or Camtrade.com. This is the second pair of sandals I've featured from this company and I am officially a fan.
Would you believe me if I told you I was wearing them right now as I'm typing this up? Well, I seriously am! They also come in black and I am very tempted to purchase them. I need a good black sandal to wear with my denim this summer.
Do you like this look? Shop it below!
SHOP THIS LOOK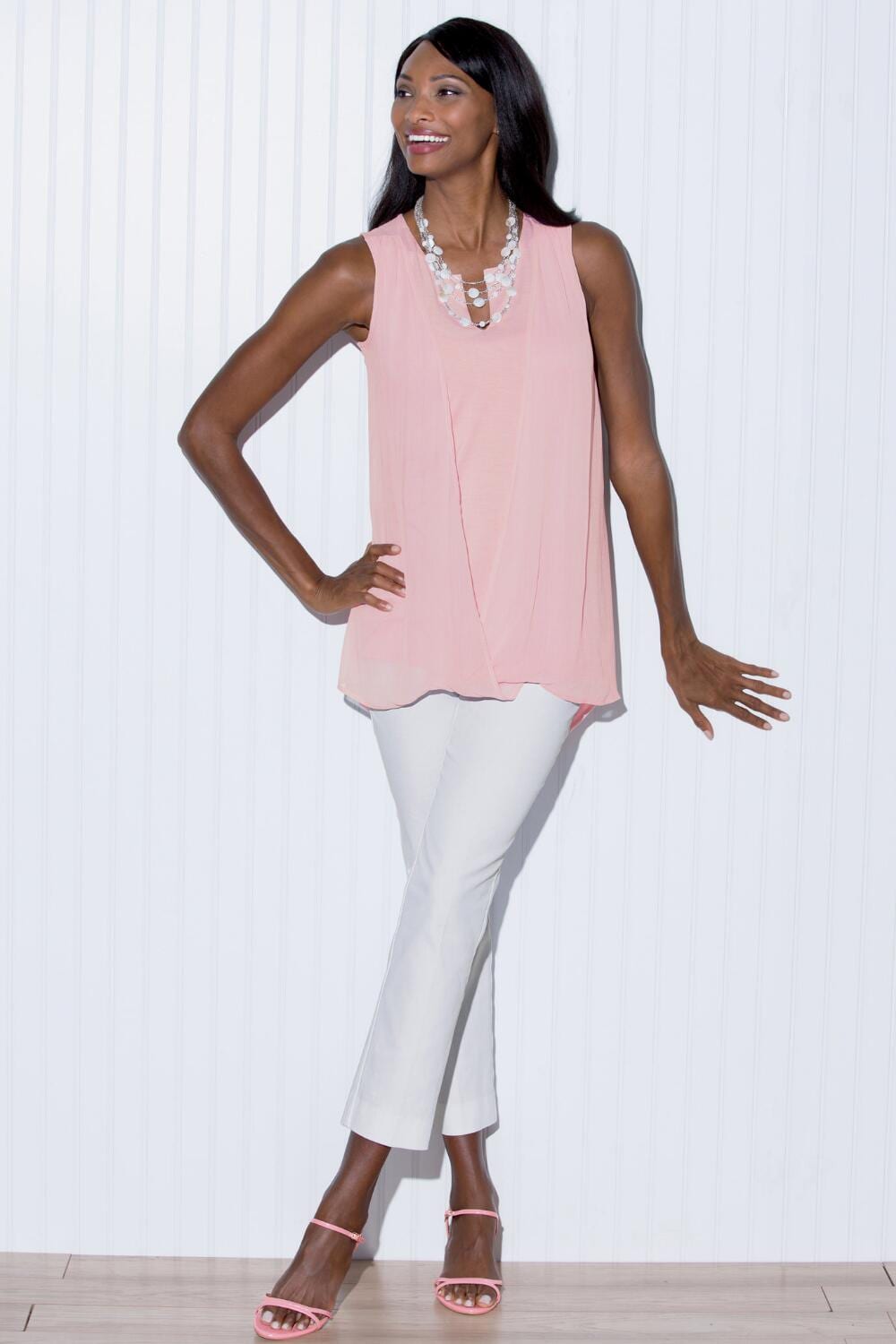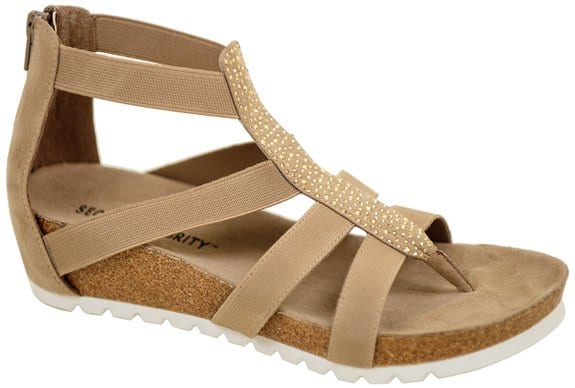 Secret Celebrity Gladiator Sandals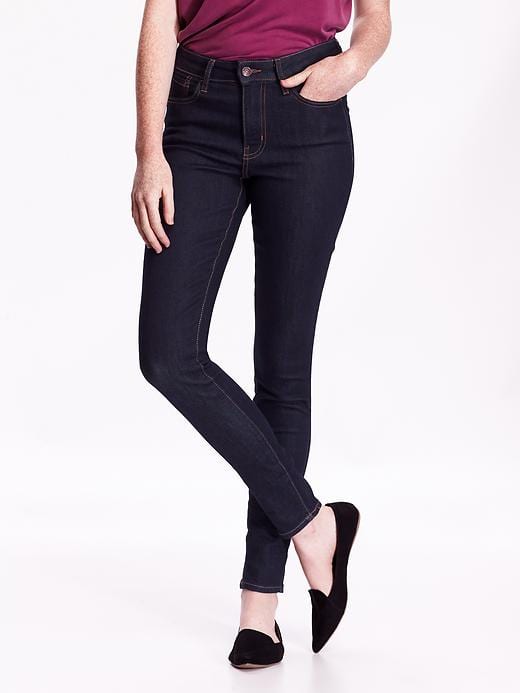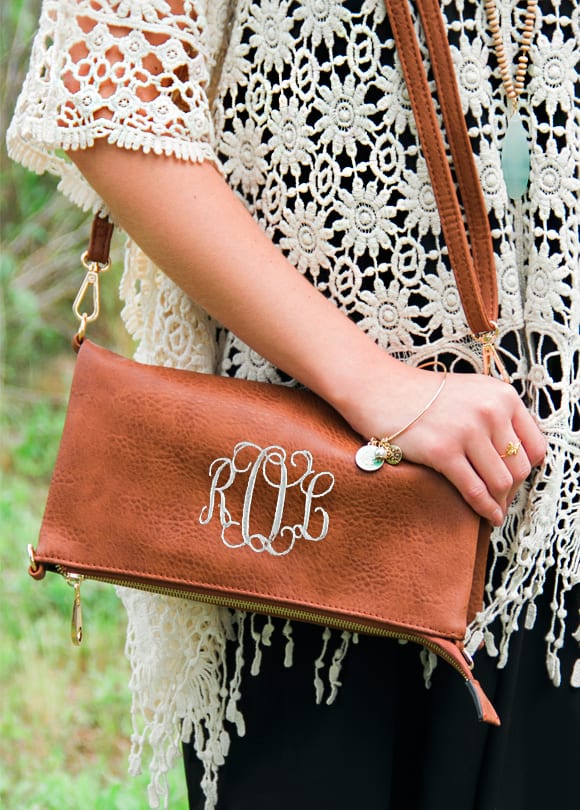 Foldover Monogrammed Clutch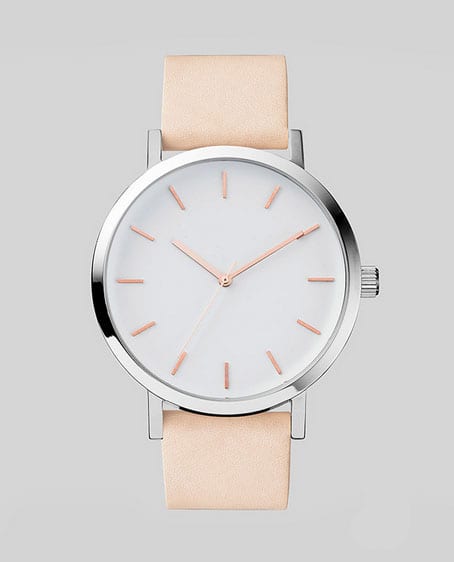 TUK Watches
If you like what you see and want to stay up to date on all Mom Fabulous' posts, please sign up for my weekly updates here.
Are you a pinner like myself? Great! Be sure to follow my Fabulous Outfit Ideas board for daily outfit inspiration.
Disclosure: This post also contains affiliate links. Please read our disclosure policy here. Mom Fabulous also received samples in order to facilitate this post. All opinions are my own.