You know that Cinnamon Roll Recipe that your grandma used to make? The one that's soft and gooey, and that didn't have any calories because you were too young to worry about calories? This is it. This is that recipe. This is Day 2 of my old school recipes, where I'm going into my recipe vault (aka the Rolodex) and sharing with you my favorites. Yesterday it was the Cherry Dump Cake Recipe and today it's one amazing Cinnamon Roll Recipe.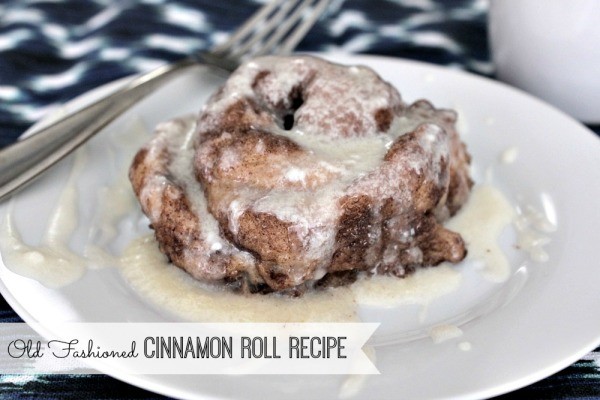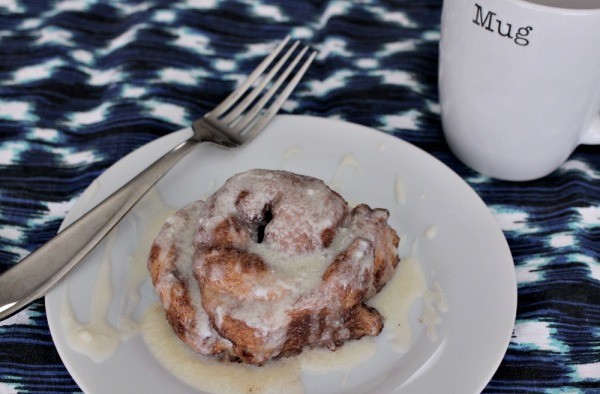 These cinnamon rolls start with your basic yeast bread recipe, with a little more sugar added to the dough to make it sweet. Your dough will start off super sticky, but the kneading process (which is so comforting and makes me feel like a pioneer woman) incorporates just the right amount of flour and makes the dough perfect.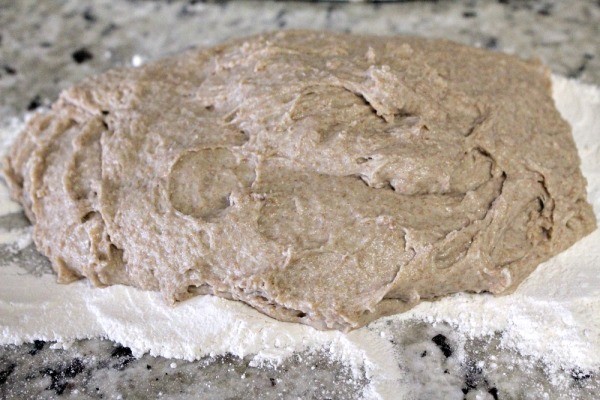 The dough before kneading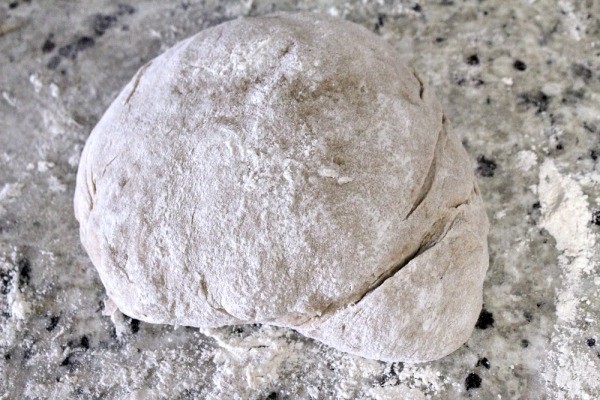 The dough after kneading
After the kneading, you put the dough into a large bowl with a Tablespoon of vegetable oil and let it rise until it's double in size.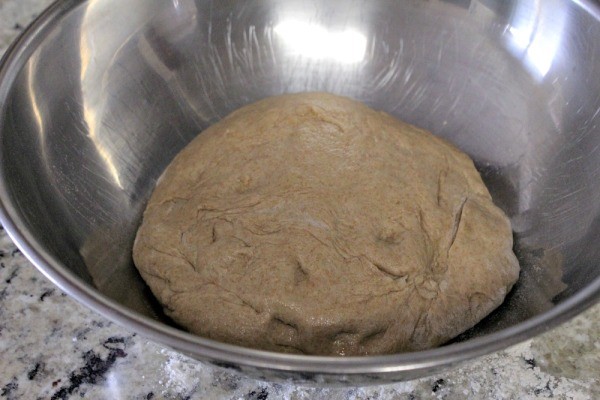 The dough is ready to rise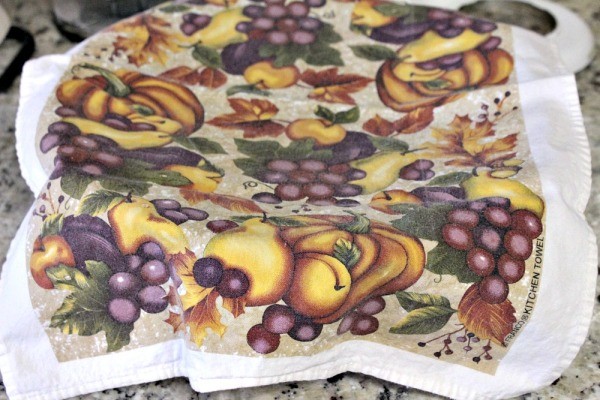 Cover the bowl with a lightweight cloth
The cinnamon rolls are made by pinching off the dough, rolling it between your hands. Then it's dipped in butter and the cinnamon sugar mixture. After that, you lay it in the pan, overlap the two ends and then wrap them around to create a cinnamon roll shape. These aren't supposed to be perfect looking. They are just supposed to be darn good and they are.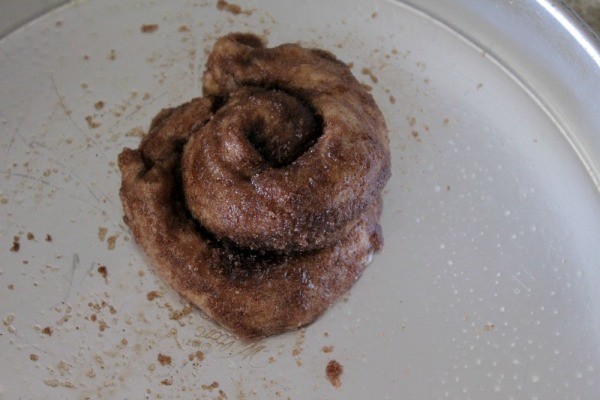 One cinnamon roll ready to go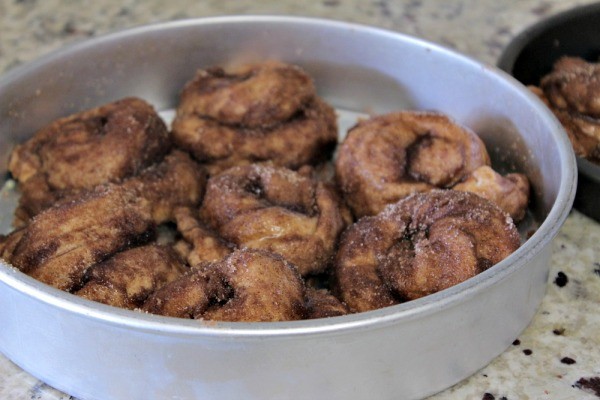 Two pans of cinnamon rolls ready to go
After you have all of the cinnamon rolls ready to go in the pan, cover them with a cloth and let them rise again. Yep, a double rise. These are not your "whip up real quick like" type of cinnamon rolls. These take time and are definitely a labor of love and oh so worth it.
After they've baked for about 15 to 20 minutes, it's time to make the icing. I did a basic powdered sugar icing, but a cream cheese one would be really good as well.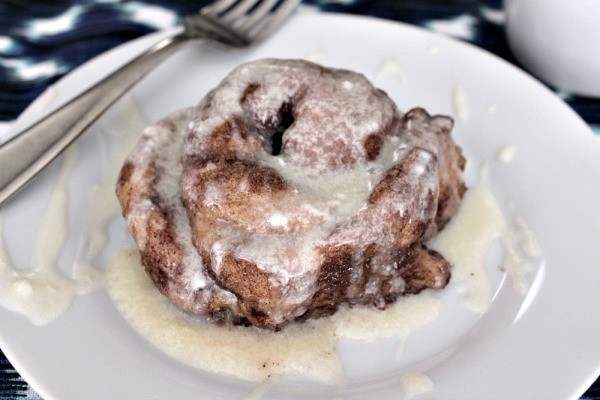 Beautiful
Now for the recipe…
Print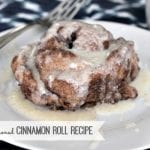 Old Fashioned Cinnamon Roll Recipe
Author:

Cook Time:

20 minutes

Total Time:

20 minutes
---
Description
An old fashioned cinnamon roll just like grandma used to make. They're soft, gooey and freeze really well.
---
Cinnamon Roll Dough

3

packages of yeast

1/2 cup

sugar

1 Tbsp

salt

3 1/2 cups

of flour – divided half white/half wheat

1

stick of butter/melted

2 cups

of warm water

1

egg
Cinnamon Roll Mixture

2

sticks butter/melted

2 cups

sugar

1/4 cup

cinnamon (more or less, depending on how much cinnamon you like)
Powdered Sugar Icing

1

stick butter

3 cups

powdered sugar

1 tsp

vanilla

1/3 cup

milk
---
Instructions
Grease 2 round cake pans or pie pans
Cinnamon Roll Dough
In a large bowl, mix together yeast, 1/2 cup sugar, 1 Tbsp salt and 2 1/2 cups flour (divided wheat/white).
Mix in the 1 stick of melted butter
Add the 2 cups of warm water and beat on low.
Add 1 egg and beat for 2 minutes, batter will be runny
Add the 3 cups of divided flour (white/wheat) slowly and stir in with a wooden spoon (or use dough hook on mixer)
Knead dough on floured board for 5 to 8 minutes until it's no longer sticky
Put the 1 Tbsp of vegetable oil in a large bowl, put the dough in the bowl and coat with oil.
Let the dough rise until it doubles
After it's risen, pinch off dough and roll it out into a long rope in your hand.
Dip dough in melted butter from Cinnamon Roll Mixture recipe and then dip in the cinnamon/sugar mixture
Lay the dough in the pan and overlap the ends, then bring the ends up on both sides to create a roll
Finish doing this with all of the dough
Cover the pans with a lightweight dish cloth and let rise for about an hour
Bake at 350 degrees F for 15 to 20 minutes
Powdered Sugar Icing
Mix the softened stick of butter and the 3 cups of powdered sugar with a pastry blender
Mix in the 1 tsp of vanilla
Slowly add the 1/3 cup of milk, mixing after each addition with a whisk, until well blended.
---
Notes
These cinnamon rolls freeze really well. Cover them with a double layer of foil before you bake and put them in the freezer. The day before you plan to make these, pull them out of the freezer and thaw in refrigerator. Then bake as the instructions say.
These are perfect for Christmas morning.