I participated in a campaign on behalf of Mom Central Consulting for Discover Boating. I received collateral to facilitate my review and a promotional item as a thank you for participating.

I can't believe it's been almost two months since I posted about school being out and being ready for some summer fun. This summer has flown by and I personally haven't done much at all. Well, besides moving into a new home! We knew that was our primary goal and would take place of a big vacation this year. Buying a house and moving is expensive. Did you know that? It's true. 🙂
We have one month of summer left and although we're not going anywhere far away, I do have a summer wish list for the rest of the summer and it all involves activities close to home. I feel blessed to live in Austin, TX where this is so much to do. I've been back for a little over two years now and there is still so much I haven't taken the kids to do.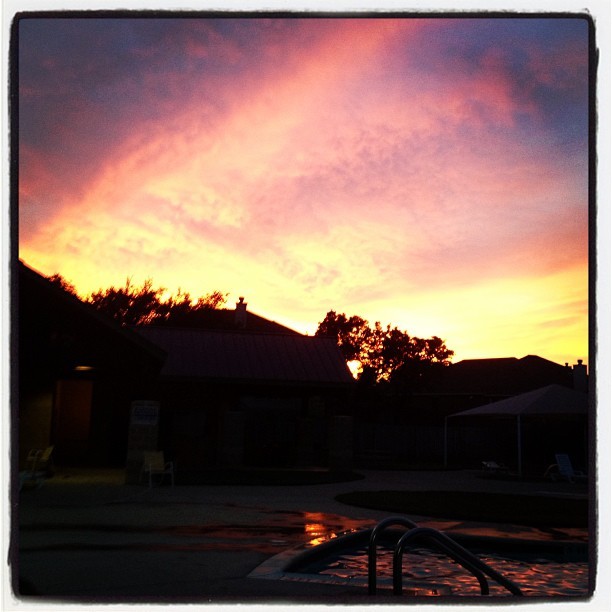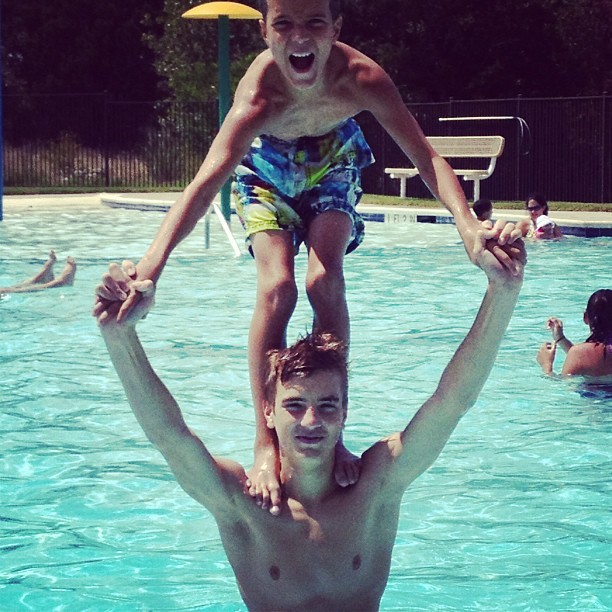 (We have spent a ton of time at our neighborhood pool. We've gone on early morning swims and watched the sun rise and late night swims to watch the sun set. There's just something relaxing about that water…)
The number one thing on my wish list is to get out on the lake, preferably in a boat. Last summer we spent quite a bit of time with my family out on the water boating, tubing, swimming in the lake and overall just having a good time together. We've all been so busy, we haven't had the chance to do it yet.
My almost 14 year old son and I have a birthday coming up and that's what he wants to do for his b-day. Boat. Sounds good to me! My husband and I have often talked about what boat ownership would look like and after visiting and chatting with the owner of Volente Boat Club and browsing around the helpful articles and info on DiscoverBoating.com,we realized a boat club is the way to go for us. The rent a boat tab on the website was extremely helpful in showing you what your options are.
If you haven't had a chance to get your feet wet like myself this summer, do a little research about taking the family out on a boating adventure. Some of our best summer memories from last summer involved a boat and our family. There's something about just getting away on the water and having a little adventure that is not only fun, but it brings you closer together as a family.
Is there anything you haven't done yet this summer that is on your wish list? I plan on trying to squeeze in as much as I can until August 26th, our first day of school.