I participated in a campaign on behalf of Mom Central Consulting for Remington. I received a product sample to facilitate my review and as a thank you for participating.
It's been a little over 2 months since I told you about a product I was testing and I was pretty excited about it. Back then, I was getting ready for summer and for the kids to get out of school. Now, I'm getting ready for them to head back to school. My, my how time flies. I've been testing the Remington i-Light Pro, which is an intense pulsed light hair removal system.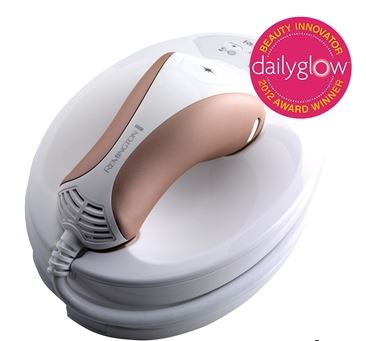 Here's a refresher on the features and description of the product:
Do you end up with missed hairs, irritation, or annoying little black dots on your skin after shaving or waxing that get in the way of having beautiful skin? Does your hair seem to grow back immediately, then leaving your legs with prickly stubble?

Break free from the hassle of your daily hair removal routine with the i-LIGHT™ Pro, a revolutionary hair removal system that uses scientifically-designed pulses of light to stop hair growth, revealing a new kind of clear, smooth, beautiful skin.

Results last an incredible six months*

Same technology used by professionals

Fast, gentle and easy to use

Two–Year warranty
My Results
Well, after using it for 2 months, I'm here to tell you what I think about it. Is my hair completely gone? No, not yet. Do I have to shave less? Without a doubt yes. It did work better on my legs rather than my underarms and bikini line, although I did notice there was less hair. I do think I need a few more treatments before I can officially say my legs are hair free. Which a few more treatments is completely worth it to me.
Here are a few questions you may have:
Does it hurt? It's similar to a little sting. But you can turn the intensity level down if it's too much or up if you want more. I wouldn't say it hurts, but the higher intensity levels were a little uncomfortable.
Does it work as good as laser hair removal? This I can't answer because I've never had it done.
Is it permanent? No. The hair will regrow back in 6 months.
Can I use it on my face? No! Read the instructions carefully before you use this. It specifically says what areas you can use it on, as well as what skin coloring it's safe for.
Would you recommend it to me? I would say yes, IF you're willing to take the time to shave first and then thoroughly use the system. Meaning to make sure you are getting every inch of your legs, underarms and bikini line. It does take several treatments, so you need to be patient with the process if you want to see results.
If you only shave every once and awhile because, well you have your reasons, I would say no. This system is really for those who are willing to take the time to do it correctly and wait for the results.
Will I keep using it? Yes, absolutely I will. I want to see what the results will be with a few more treatments. This is most likely a product I will only use in the summer though. In the winter, well – I find myself shaving less often. 🙂
Coupon Code for 20% Off
For those of you interested in purchasing one for yourself, I have a 20% off coupon code for you. Enter the discount code MOMCENTRAL after you order the product on their product page HERE.
—
Have you ever used an at-home treatment for hair removal or tried something like laser hair removal? I would love to hear what you've tried and what your experience has been with it.