When the temps start to rise, nine times out of ten you'll find me in a skirt or dress of some sort, as opposed to shorts. I just prefer them and I feel more comfortable. Especially my maxi skirts and dresses. I have had so much fun embracing the mixing prints trend this spring. Have you?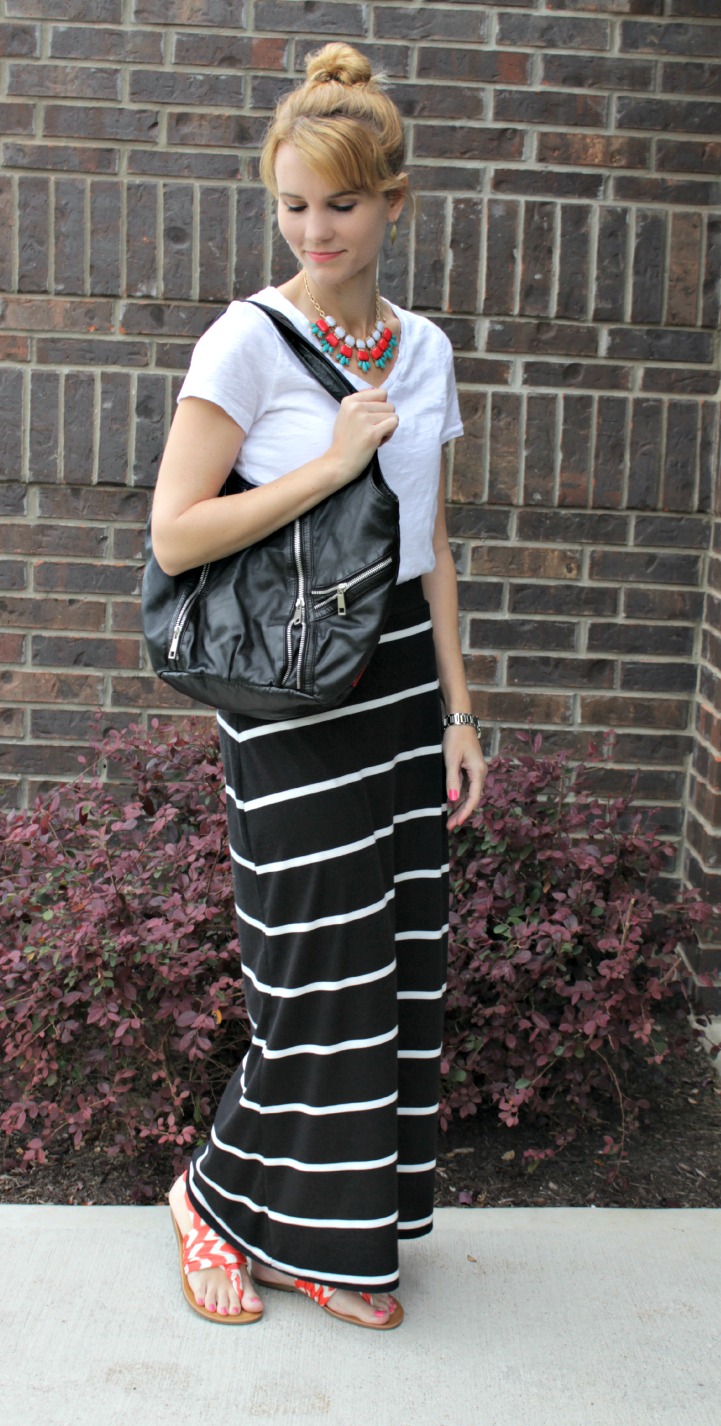 When I saw these unique pair of sandals at Rack Room Shoes, I knew they needed a place in my closet. From the trendy, chic print to the unique design – I was very excited to add them to my shoe collection. Take a closer look at Beka by Dirty Laundry.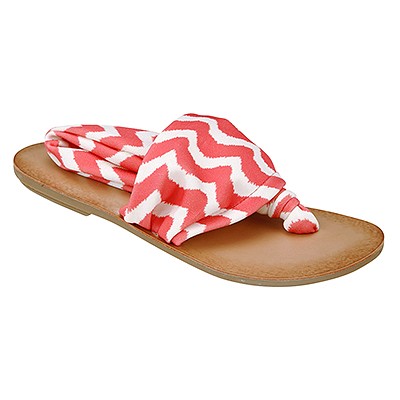 How do they fit? Like a dream. They are extremely comfortable and the fabric material conforms to my feet. They come in both black and coral.
I'll let you in on a little secret. I let my daughter borrow these to wear to school yesterday because, yes, we share shoes. It's a win-win for both of us until she goes off to college, and then we'll have to hold a shoe auction to see who gets which shoes. Or we could arm wrestle. Anyway, she texted me mid-day saying "I'm officially obsessed with these shoes." I'm thinking we need them in black as well. 😉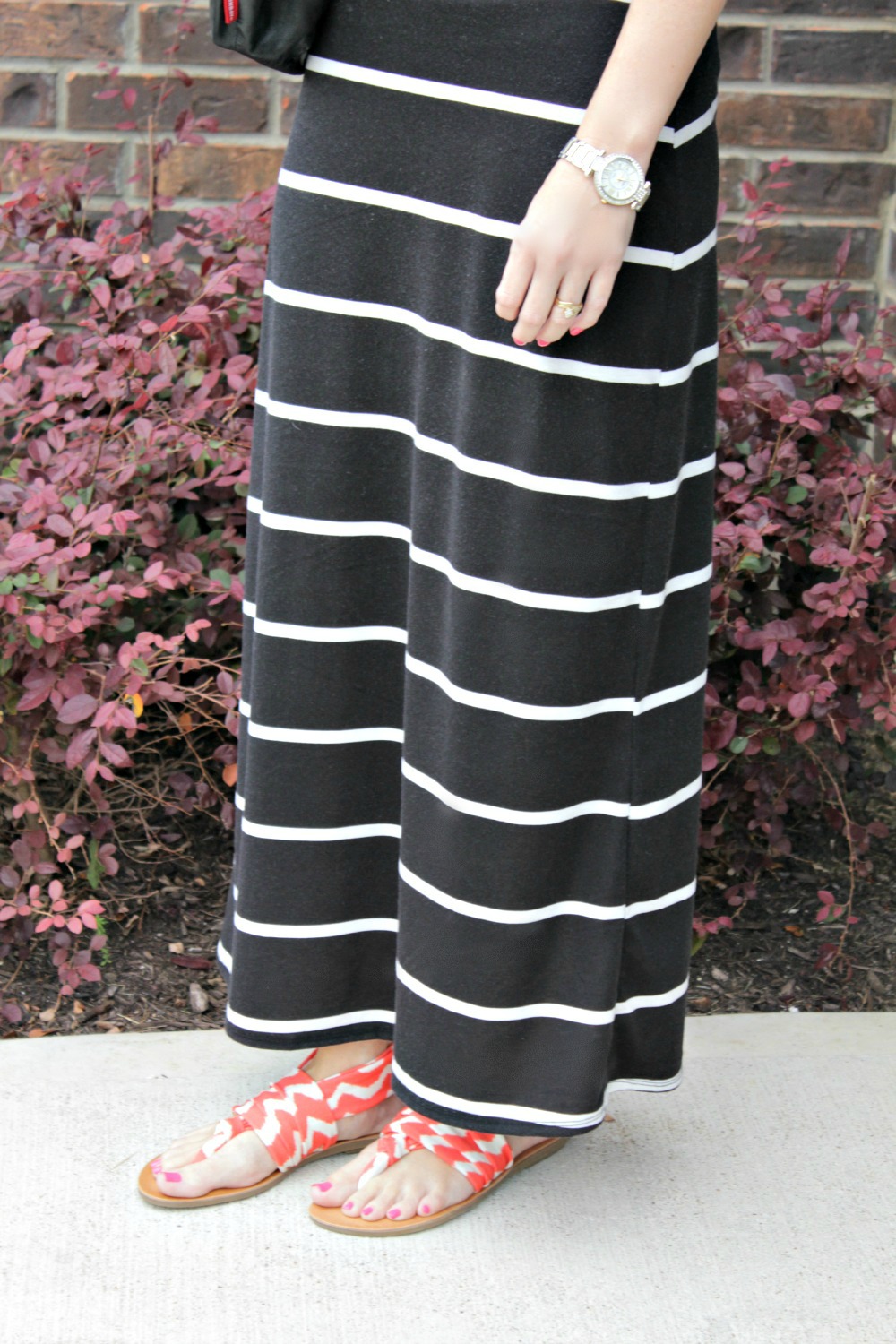 When it came to styling them, I knew I wanted to mix things up a little and wear them with another print. I went simple with my favorite Wet Seal black and white striped maxi skirt, a basic white t-shirt, a bold statement necklace that brought out the coral in the shoes and a black purse.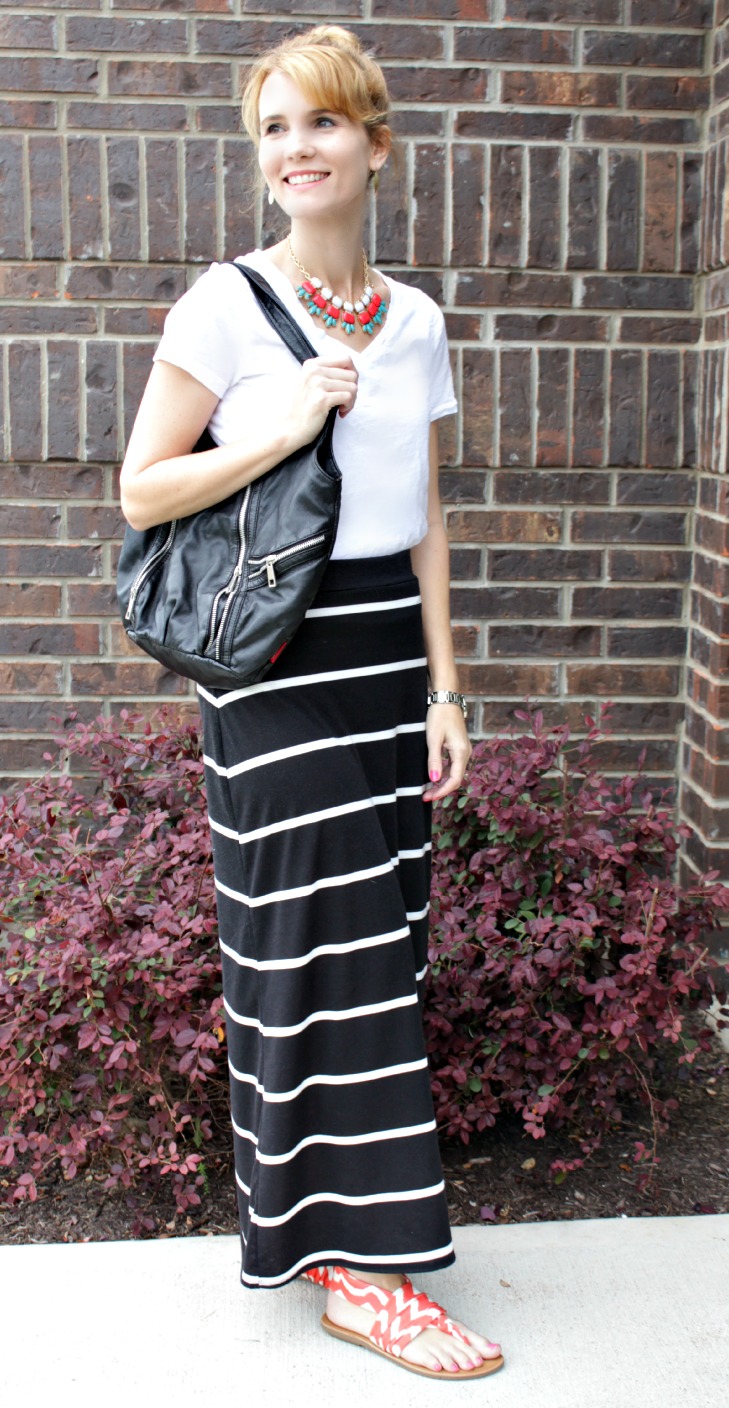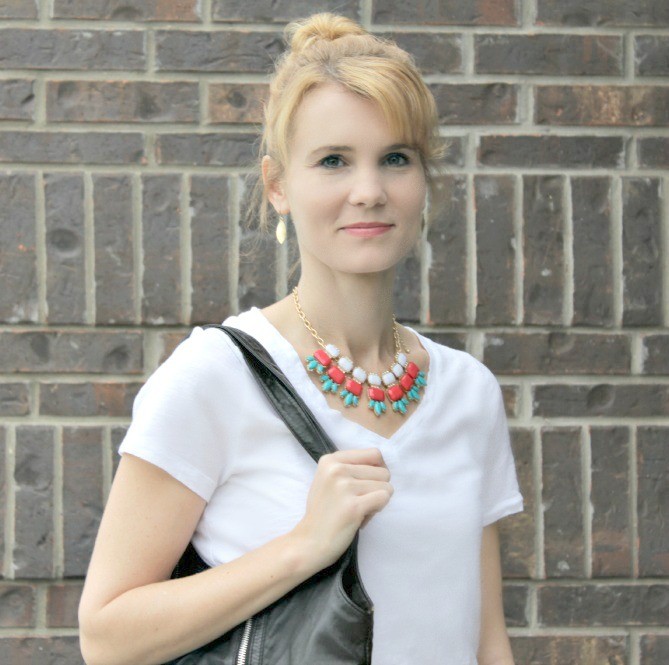 Oh the places I'll be wearing this outfit! I'm looking forward to creating more outfits with these Beka shoes. From wearing them with my roll up denim jeans and dresses, to more skirts and yes – even shorts when I decide to break them out.
Rack Room Shoes has some really cute outfit ideas on their Style Report Page here. I'm slightly crazy over each of those ideas!
For more shoe goodness, follow, like and stalk – I mean go check them out on their social media channels below! Stay tuned for more super cute shoes from Rack Room Shoes and how to style them from moi.
Instagram | Twitter | Facebook | Pinterest
Disclosure: MomFabulous received samples to facilitate this post.