I have a confession to make. I'm not a big fan of jumpsuits or pantsuits or really any kinds of suits when it comes my wardrobe. I've tried on my fair share and they just look, well, off. But Extra TV host Maria Menounos might have just changed my mind at the 'Star Trek Into Darkness' red carpet premiere.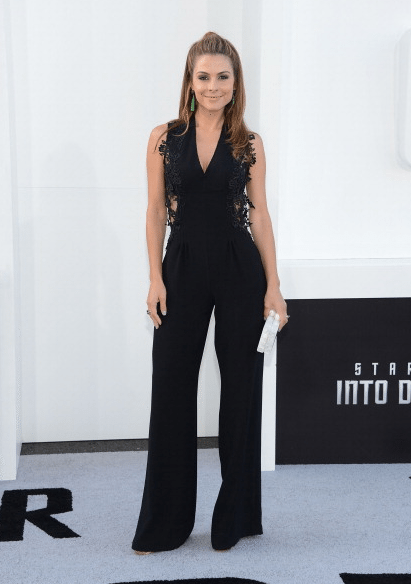 Is this not a "WOW" outfit to say the least?
Maria is a wearing sexy and stunning black jumpsuit by Gemy Maalouf. It's the lace that makes my jaw drop. Gemy Maalouf is known for bold details and she did not disappoint with this piece of art work.
Here's a look at the back. Drop dead gorgeous!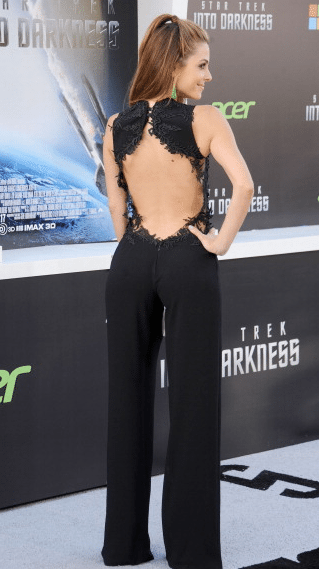 Maria paired it with a gorgeous pair of green earrings that in no way take away from the jumpsuit, but instead compliment it just right. Love it.
See more of the Gemy Maalouf collection here.