I love a good fashion sale on a Saturday morning. It's as good as waking up to the smell of coffee brewing, isn't it? Combine the two, coffee and a fashion sale, and woah. Have you shopped House of Harlow before? If not, I'm here to encourage you to take a look. In fact, I'm here to entice you to take a look with some incredible sales!
From lightweight knit sweaters perfect for spring and a black faux leather jacket that you'll have to glance twice at because of the price. You ready?
Major Markdowns from House of Harlow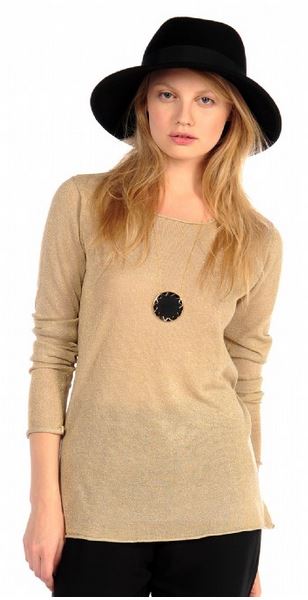 The Aero is a lightweight knit lurex sweater with open back. [More]
Sale: 29.40
The Eleanor is a long retro-flared sleeve top with deep v neck. Sequin detail on shoulder. [More]
Sale: 40.50
The Iris is a short sleeve tee. Crew neck, high low hem and crepe contrast back and sides. [More]
Sale: 25.50
The Memphis is a long sleeve faux leather jacket with open front. Ponte inserts at slee… [More]
Sale: 67.00
The Mirabel is a chiffon maxi skirt with banded waist and front side slit. Contrast hem… [More]
Sale: 43.50
The Ramona is a vegan leather jacket with laser cut contrast sleeves. [More]
Sale: 85.00
The Indie is a long sleeve crepe blouse with wrist cuffs and vegan leather collar. [More]
Sale: 40.50
The Maiden Blouse is a long sleeve chiffon top with wrist cuffs. Fabric covered buttons… [More]
Sale: 42.00
Shop more House of Harlow items today! Stay tunes for more deals as well. Ahhhhh Saturdays….