Inside: Are you looking for a L'Oreal Revitalift Cicacream Review? Keep reading to find out more about this new and unique product and its benefits for your skin.
This is a sponsored post written by me on behalf of L'Oreal. All opinions are 100% mine.
Thank you so much to everyone who filled out the Mom Fabulous reader survey! It was extremely helpful as I plan my content for 2018. Your feedback was phenomenal, as well as really sweet.
Other than fashion help, one thing that was mentioned in the survey quite a bit as a major frustration was being able to find products that fight wrinkles and help resist signs of aging. You want products that truly deliver results!
As I was reading through your comments I caught myself shaking my head yes, because oh how I can relate! Comments like 'I feel like my skin aged overnight' and 'I'm not asking for perfection, just some improvement' and 'I want to like what I see when I look in the mirror' really resonated with me. One thing I've also wondered is, what can I incorporate into my beauty routine that will prevent those frustrating signs of aging in the first place?
Not only is your skin a frustration, but knowing which products are actually worth your money is extremely important to you too. I've definitely purchased products in the past where the price was a little outside of my comfort zone and then after using it for a while, I realized it did nothing. Talk about irritating, right?
As a blogger, I test a lot of beauty products – many of which don't receive a mention because they did nothing for me or even irritated my skin. So when a product does cross my desk that works and I fall in love with, I get very excited to tell you about it!
Which leads me to today's featured product.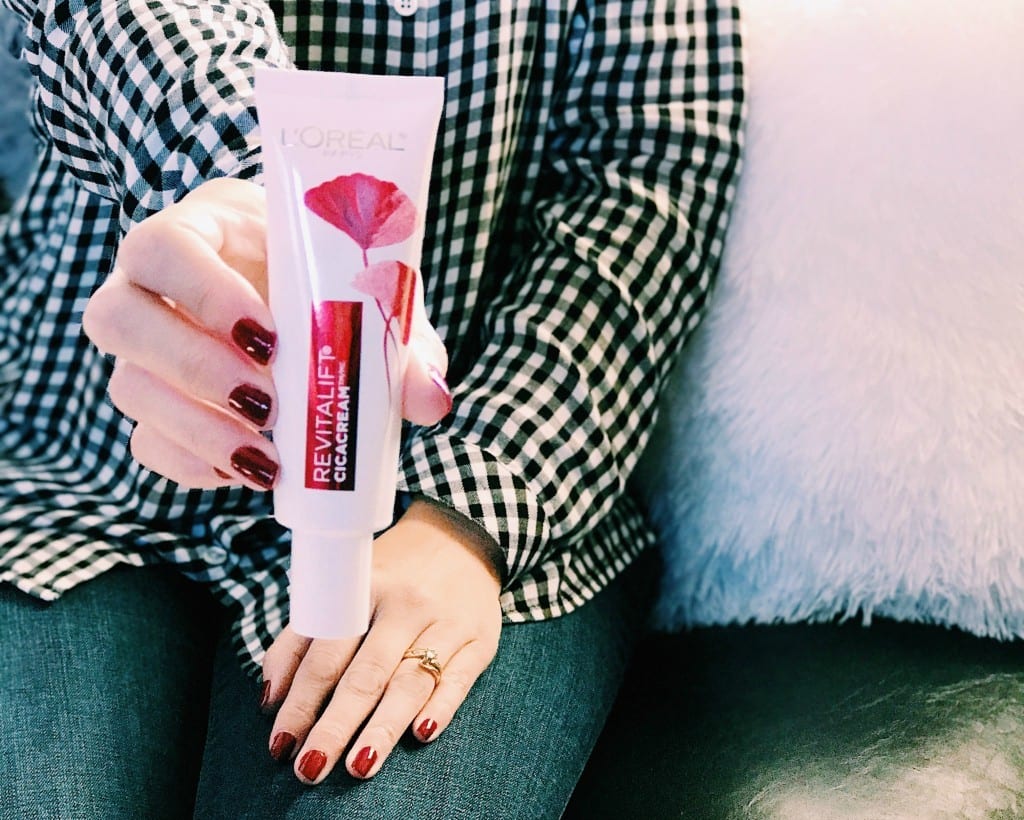 L'Oreal Revitalift Cicacream Review
I recently received a tube of L'Oreal Revitalift Cicacream to test out. I've used Revitalift products in the past and knew they worked, so when I heard about this new product to the line, I couldn't wait to try it.
What is Cicacream?
You're probably wondering what Cicacream is. I had never heard of it, so I was very curious of its benefits and history.
The name Cicacream comes from Centella Asiatica, a legendary herb from ancient Chinese medicine. Another name for Centella Asiatica is Tiger Grass. Legend says that tigers used to roll around in this herb to recover from their battles. When formulated for the face, it's known to strengthen and repair the skin barrier.
Interesting right?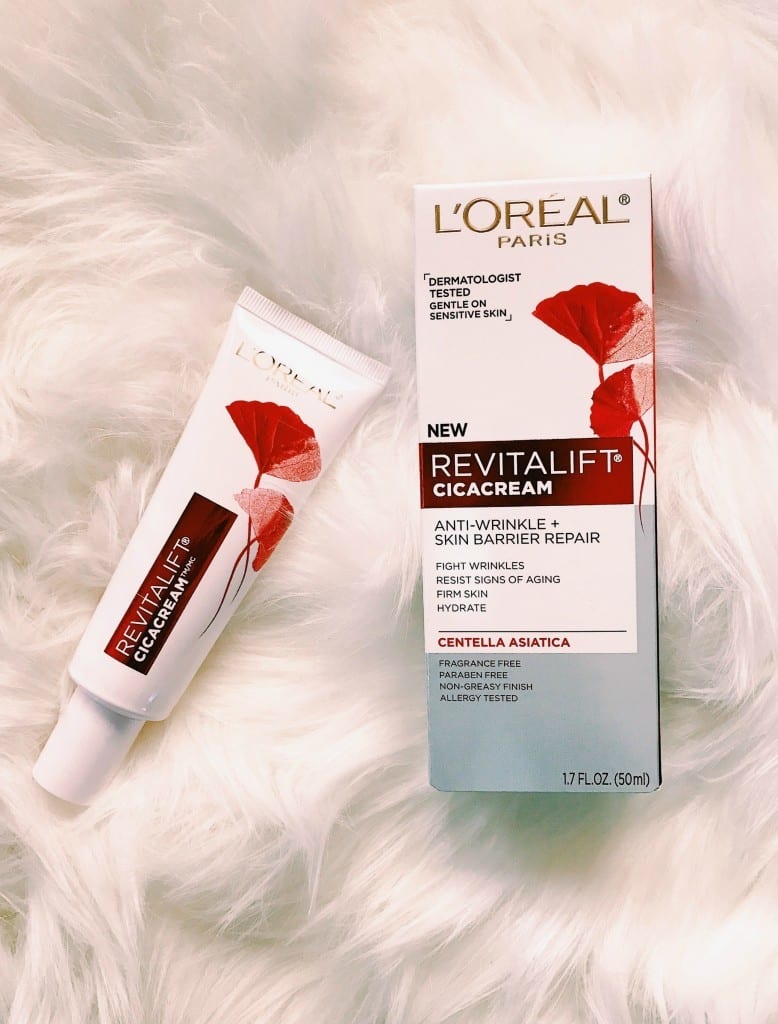 Not only is this product formulated with Centella Asiatica, but also pro-retinol, a powerful wrinkle fighting ingredient. I've been singing the praises and telling women for years they need to add a product with retinol to their beauty routine. When I did, it made such a huge difference in the tone and texture of my skin.
With these two ingredients together, you have one very powerful formula that not only visibly reduces wrinkles but also helps skin resist future signs of aging.
What I love about it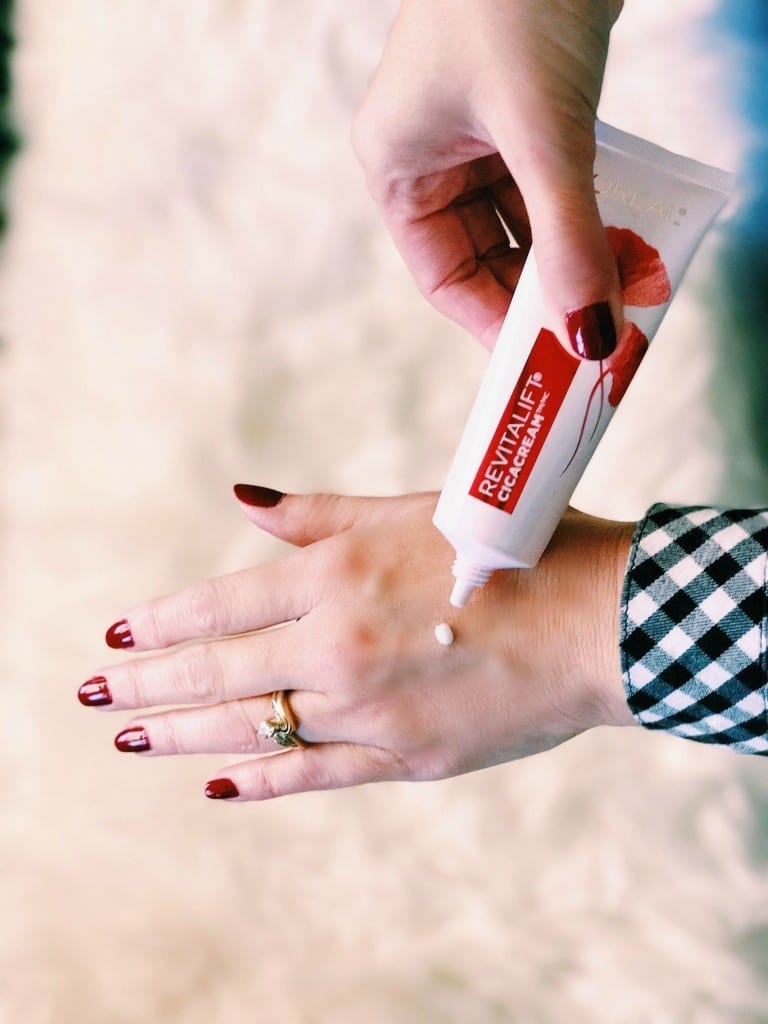 Many of you have expressed that you're having a hard time finding anti-aging products that are fragrance and paraben-free. I'm happy to say this cream is both! Not only that, but it's also colorant/dye free, does not contain any skin stripping alcohols and is allergy tested. It's also non-greasy, which is important for you ladies that struggle with oily skin.
The first thing I noticed about this cream was how lightweight it was. I've been on the hunt for a cream with retinol that was lightweight enough to wear under my moisturizer. L'Oreal's Revitalift Cicacream is the perfect addition to my beauty routine.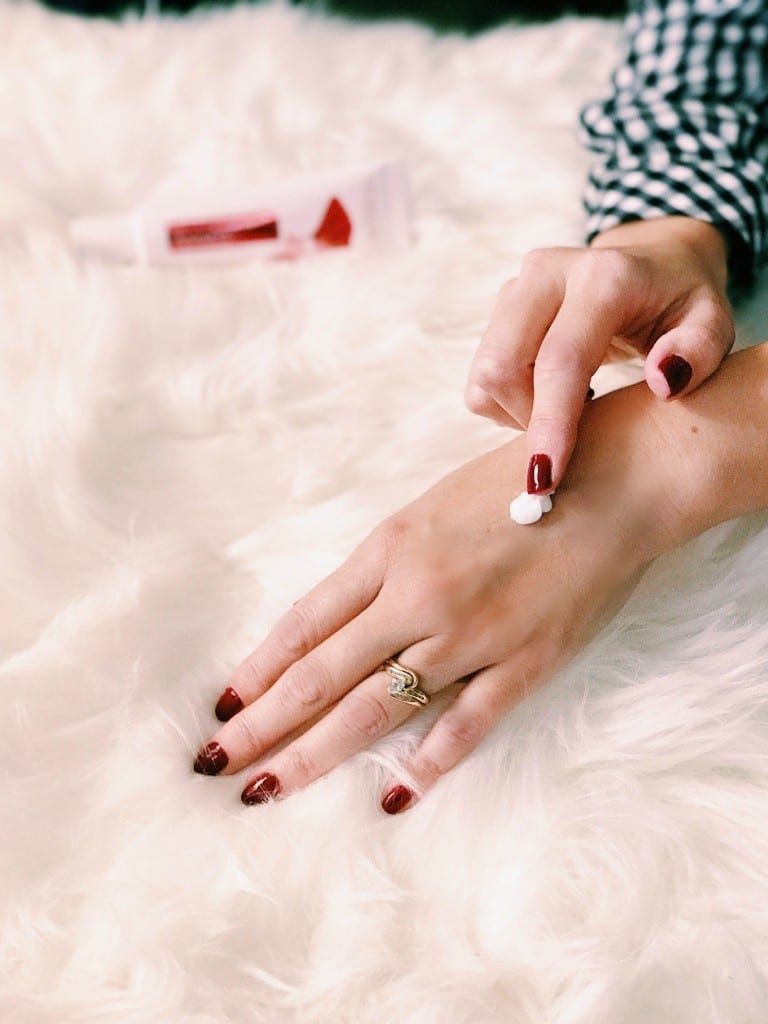 How to add it to your beauty routine
At night, apply it after cleansing and before your eye and night cream.

In the morning, apply it after cleansing and before your eye and day cream.
It's a quick, simple step to add twice a day, with noticeable results.
You can purchase this L'Oreal product at Walmart.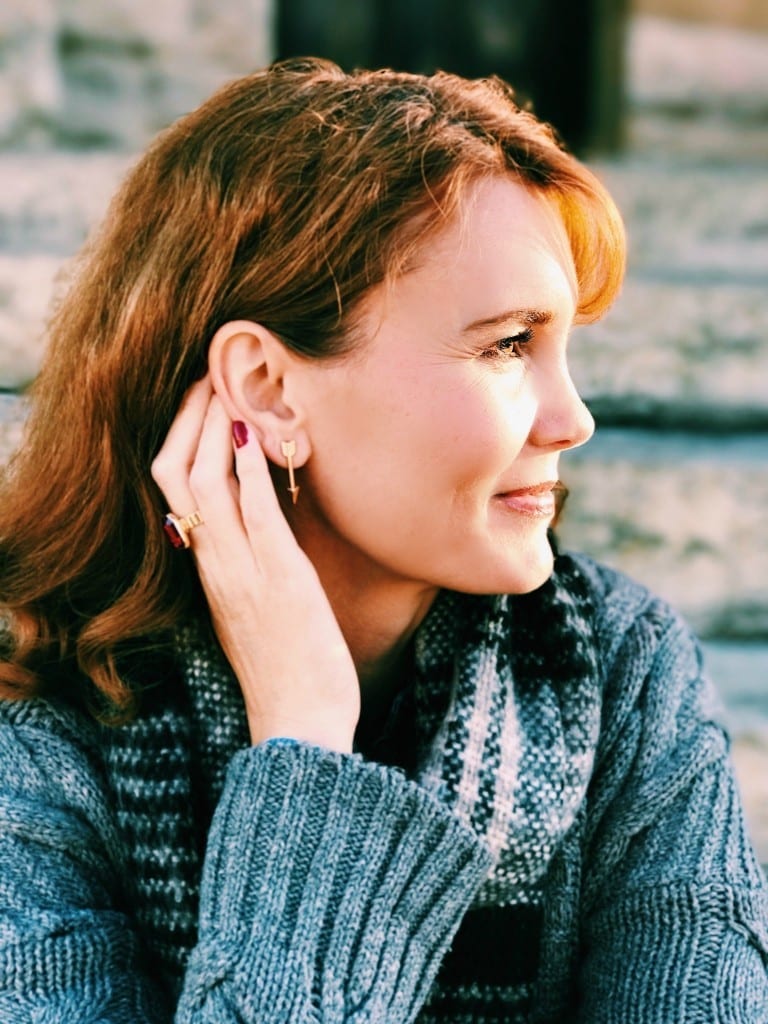 L'Oreal Revitalift Cicacream Giveaway
How would you like the chance to win your own tube of L'Oreal Revitalift Cicacream to try for yourself? Five lucky Mom Fabulous readers will each win one (1) tube! Just enter via the form below for a chance to win.