I have a slight addiction that I'm about to admit to all of you right here, right now. You ready? Okay, here it goes. I have an addiction to looking up laundry room ideas. On Pinterest. In magazines. I Google them. If you invite me to your house I might even sneak off to go have a peek at your laundry room, so keep an eye on me okay?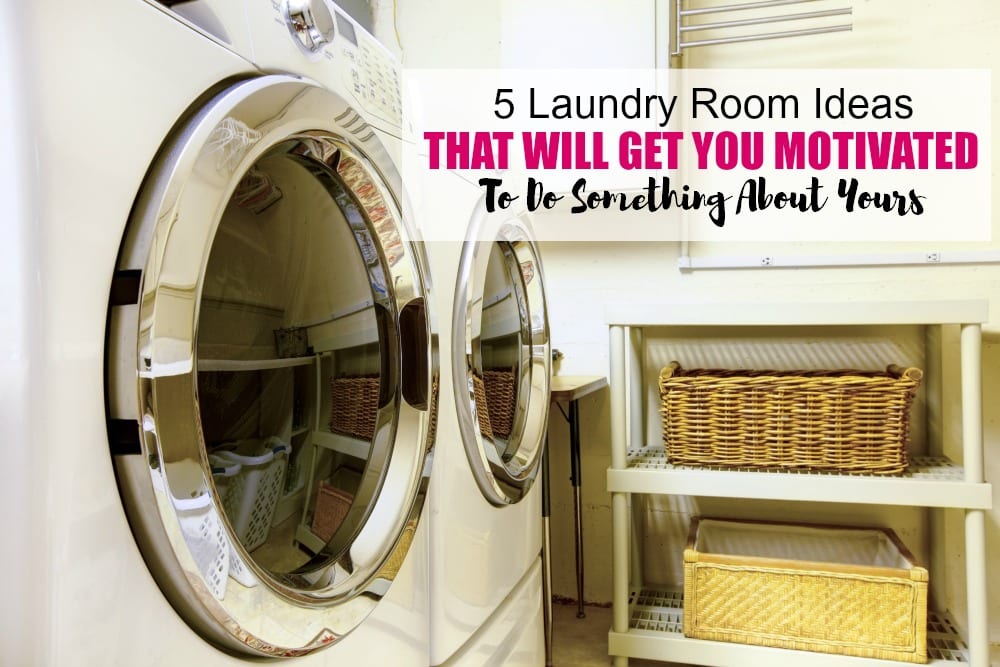 I've lived in a lot of houses over my 20 years of marriage. Which means I've had all kinds of different laundry rooms. From a stackable washer and dryer inside a closet in a tiny apartment to a washer and dryer inside a room that was as big as the tiny apartment, I've had it all.
I think the reason I'm obsessed with laundry room ideas is, wait for it, I love doing laundry. I know! Weird right? I even loved it when we had to line dry our clothes while living in Europe and our jeans would freeze and could stand on their own. Seriously, we have picture evidence in a box somewhere. There's just something about the entire process that makes me one happy woman.
My current laundry room is fairly small, but I still love it. It's not terribly disorganized, but it could use some help and it's also just not pretty to look at. So, I've been perusing Pinterest, as well as some of my favorite design blogs and they have given me some serious motivation to do something about mine.
So while I'm working on that little side project, which I'll share before and after photos with you at a later time, here's a round-up of some of my favorite laundry room ideas.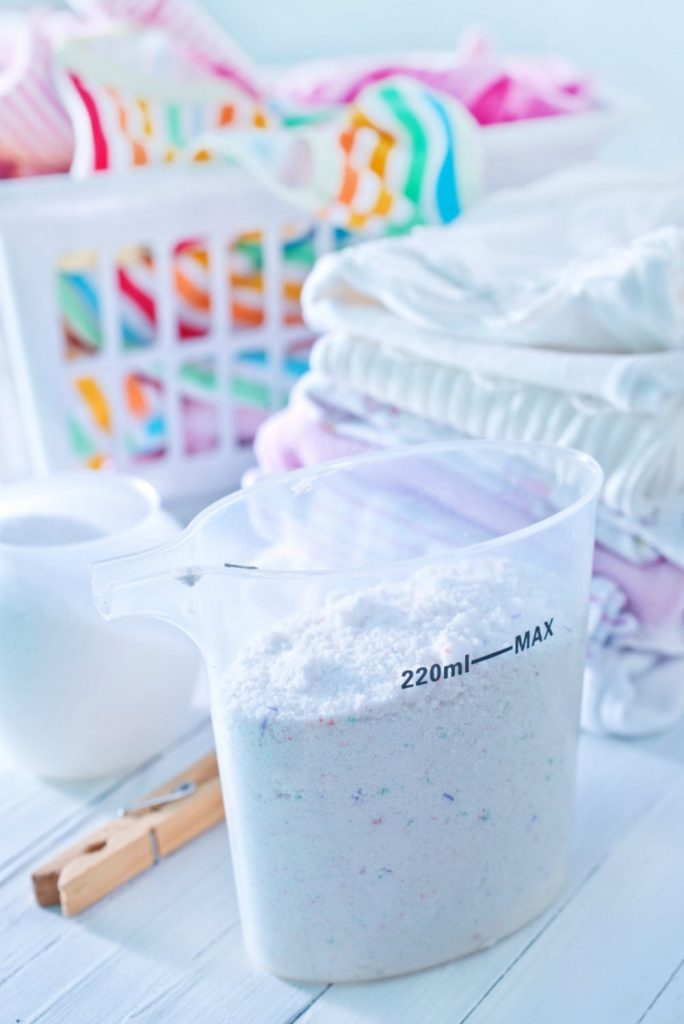 5 Laundry Room Ideas
Small Laundry Room Ideas – 3 Tips to Make the Most of Your Space | Design Mom: I loved reading through this post and I'm  now convinced my laundry room needs a Speed Queen washer and dryer. I'm having major issues with our current washer leaving white lint marks all over our clothes and I've read what feels like a gazillion articles on why that is (okay, maybe 5) and I haven't found a solution yet. Have you heard of Speed Queen? She also has some really good tips on making the most of the space you have.
Laundry Land | I Heart Organizing: This post is an older one from Jen and her new laundry room is looking amazing, but this convinced me quite awhile ago that my laundry room must always have a beautiful rug in it. And some color! She's an organizing genius as well, so you'll find some great ideas for storing all that a laundry room needs.
Laundry Room Reveal | The Hatched Home: I don't have a front loading washer, but this gorgeous DIY shelf is making me want one. Having a shelf in my laundry room would make it so much more efficient. Plus it's just gorgeous. (And she does have the cutest helper around.)
$71.00 DIY Laundry Room Makeover | Designer Trapped in a Lawyer's Body: Now this is my kind of DIY budget! I was on Tasha's site looking at her laundry room and then I ended up touring her entire house with the click of a button. Seriously, her house is amazing and she shares doable projects that are incredible. (And I've met her in real life – she's so fun, sweet and has a contagious laugh.) I'm thinking about stealing her Fluff and Fold sign idea.
Creative Laundry Room Cabinet Ideas | BHG: This picture makes me want to ditch the white washer and dryer I have and go big for blue. It's gorgeous! I also saw an Indigo washer and dryer set as I was browsing through. What also love about this is how they took open shelving and gave it a clean look. I have one shelf in my laundry room and it's looking pretty messy right now.
How's your laundry room looking? Could it use some love like mine? If so, I hope these laundry room ideas gave you some motivation!