Looking to get your kitchen organized? We have all of the tips you need now to organize your cabinets, pantry, counters, and so much more. After all, a clean and well organized kitchen makes your life a bit more calm and frankly your entire home look better to visitors. And there is nothing better than kitchen organization ideas that you can implement right away!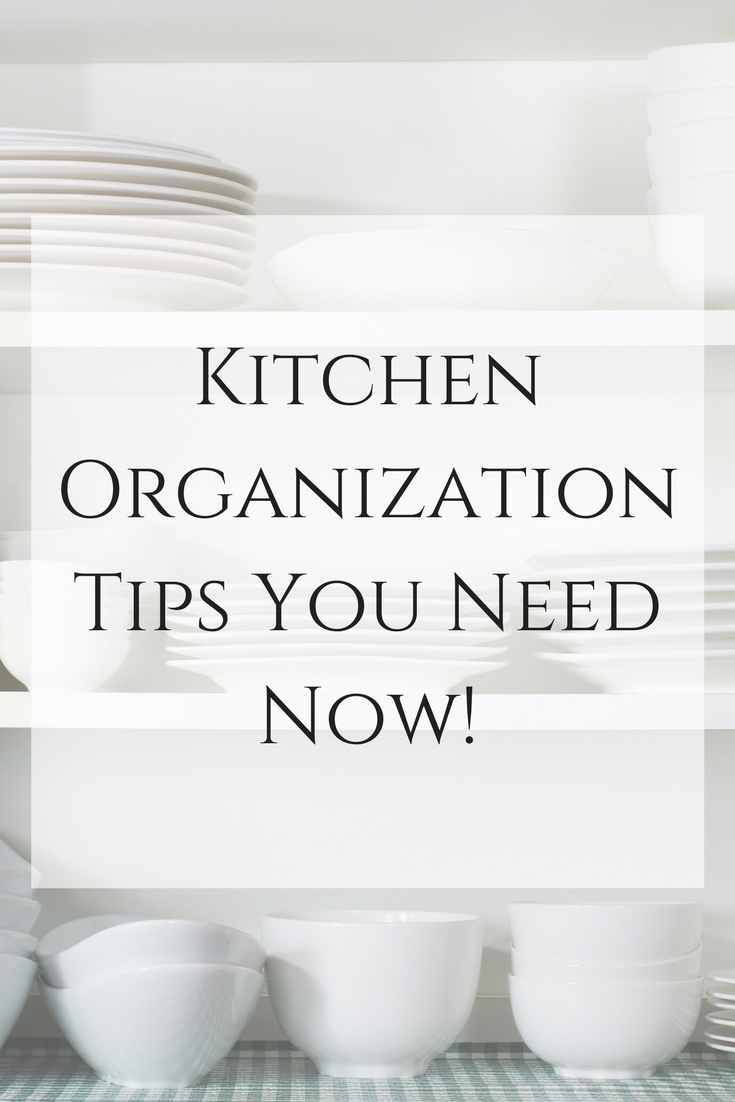 There is nothing like being able to see everything you have in your cabinets at a glance. Try to use clear mason jars for storage like these over at Farmhouse on Boone. Then you can open the cabinet and see right away what you have and what you need to pick up on your next trip to the store.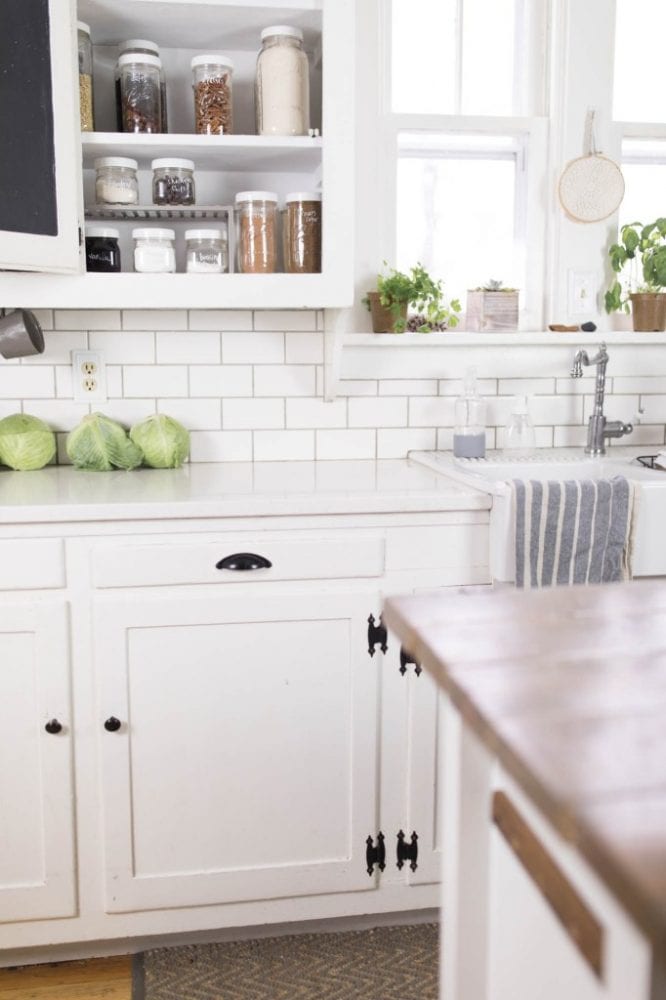 YOU MAY ALSO LIKE:
Organizing your supplies by type is a great way to stay organized in the kitchen. Try creating a baking and spice cabinet like this one from Julie Blanner. You can even create a coffee bar if you are a java lover. Having everything you need at your fingertips for tasks like these makes it simple to store, use, and put away everything in your space.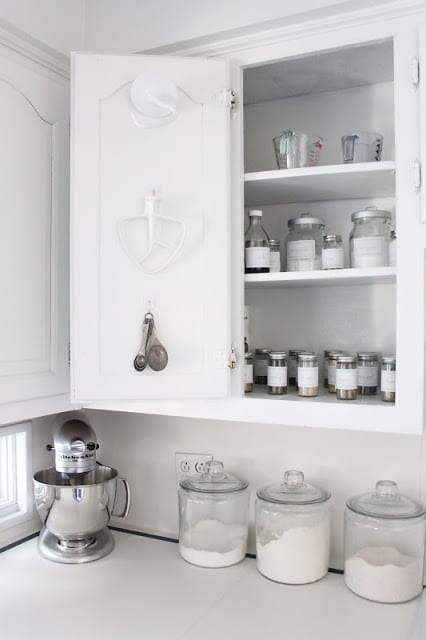 Yes you can just line up your supplies in your cabinets in neat rows. But you can make better use of the space by using baskets and bins to stay organized in your cabinets like these from Julie Blanner. Corral like items together in colorful bins for a happy kitchen that is more organized as well.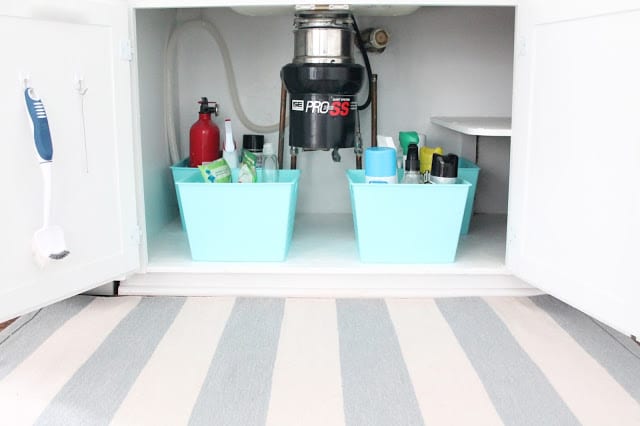 Don't forget your fridge when getting organized! Try these ideas from The Organized Mama for making it look as good on the inside as it does on the outside. Adding labels and liners will make even the smallest family member put everything back where it belongs.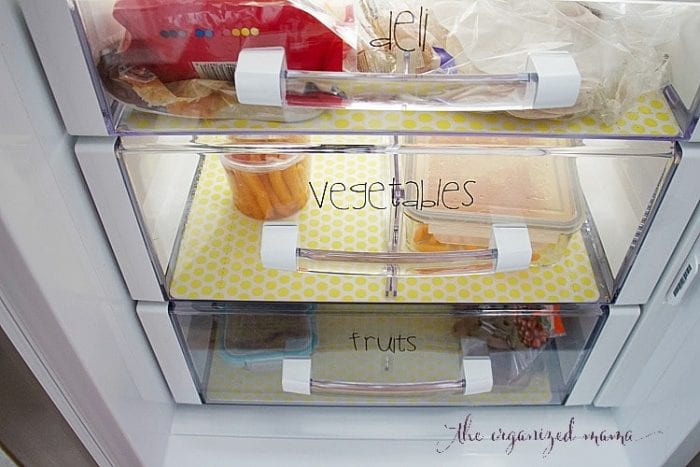 Try using inexpensive curtain tension rods in your cabinets. They can be used to divide baking pans or even hang your cleaning products. See more about organizing under your kitchen sink over at Country Design Style. This tip also frees up the shelf space where you can add more organization and storage.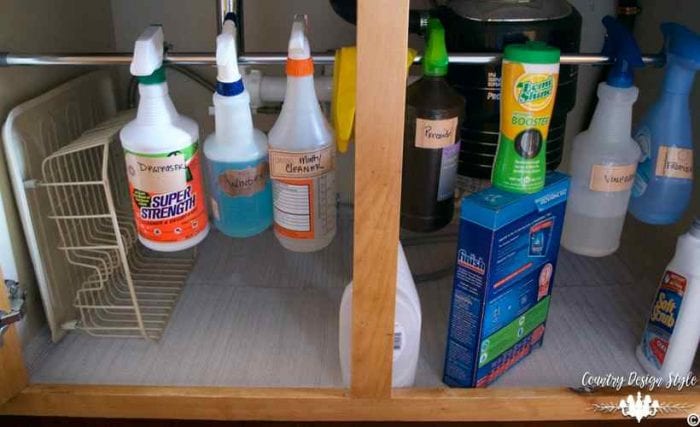 Everyone loves a pantry! But a messy pantry can be your nemesis. Try getting organized in this space first and you might even take some cues from this pantry at Graceful Order. Clear bins, baskets, and labels make this one organized space that might even make you enjoy cooking again.
You can even add some drawers inside of your cabinets inexpensively. Pick up sets of plastic drawers and let those aid in your organization efforts. You can see one example of this here at Little House of Four. These can be used for a wide variety of organization tasks in any kitchen.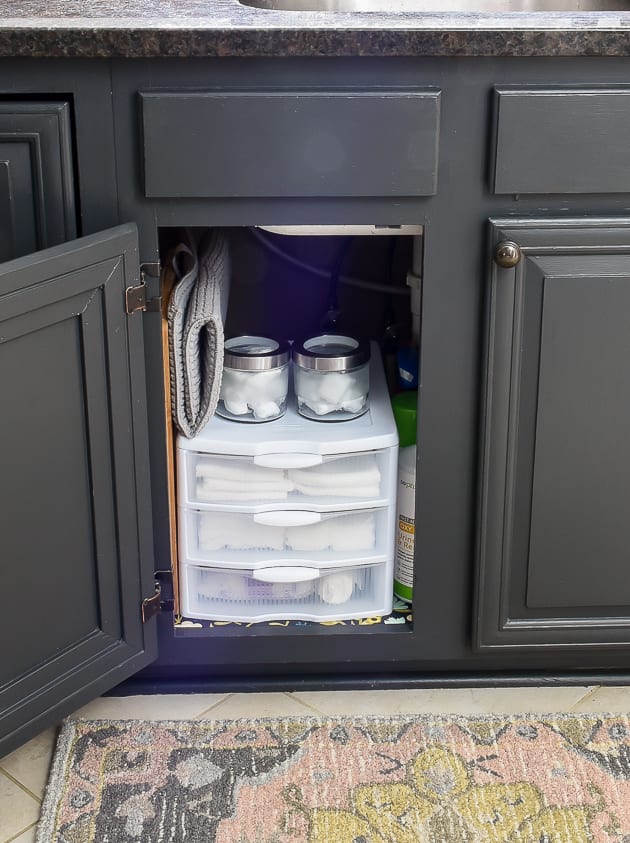 You can also try labeling things with chalkboard to make switching things up later easier. Yes sometimes your organization efforts will need tweaked and the easiest way to do that is with chalk and an eraser. Crates and boxes are a great way to make standard wire shelving look great as well. Can you believe those "crates" are actually covered boxes? You can see that and even more about this pantry makeover on Bless'er House.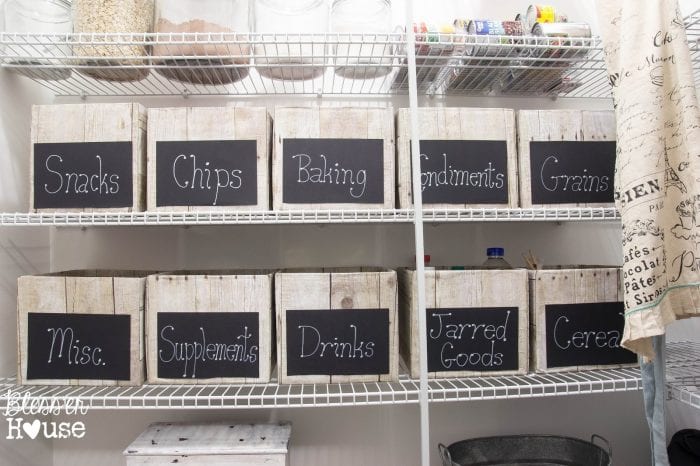 Sometimes your kitchen just needs to look more organized. Taking a look at what is on your counters is important. Cluttered work surfaces can lead to a space that feels overwhelming. You can actually do this a variety of ways and The Organized Mama is sharing them all here.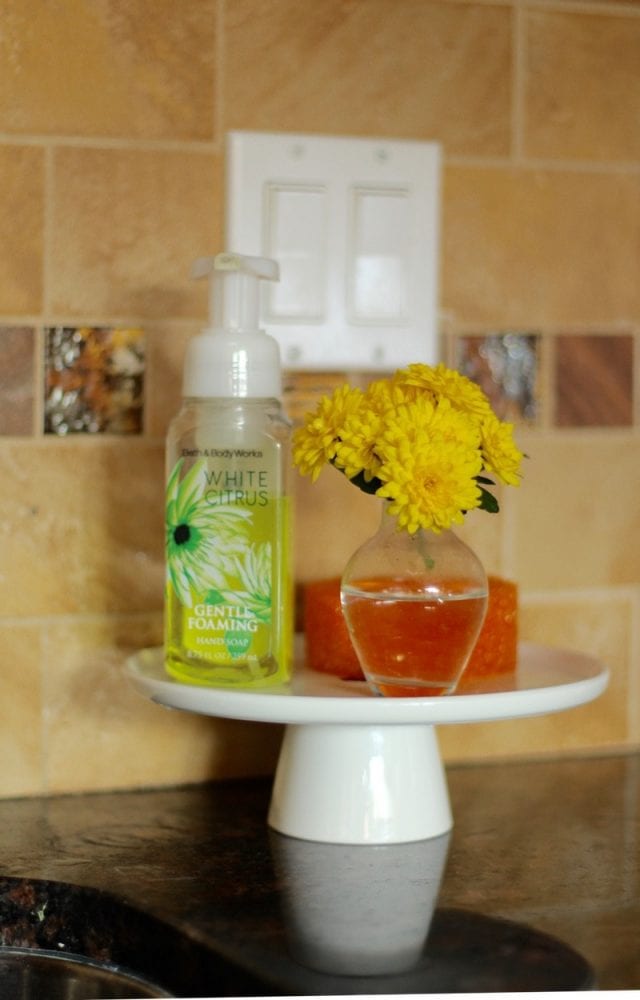 Still can't seem to find enough space? Don't forget the inside of your cabinet doors! You can use them to hang a variety of items. See this tip and more great ideas for organizing your kitchen over at Postcards from the Ridge. There are so many things that work great hanging on a cabinet door! You will be surprised at just how much space is hiding there.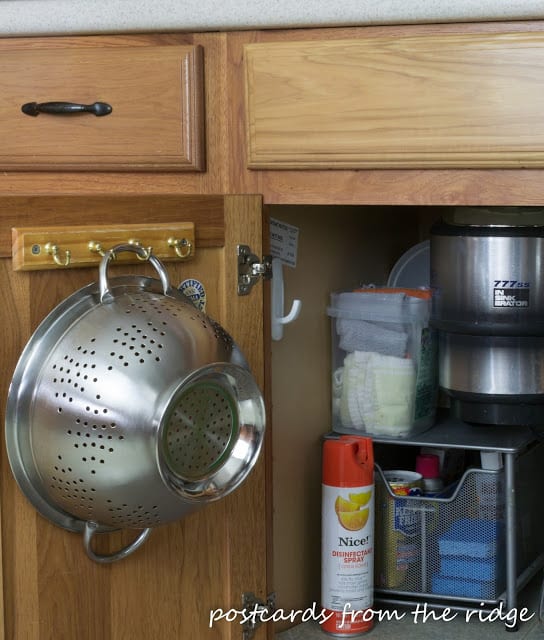 So, which of these kitchen organization ideas will you start with? Start small and work your way up to larger spaces. A quick win will bolster your confidence and keep you on track for making your entire space clutter free. Before you know it, you will have a clean and organized kitchen that will stay that way!