What's a penny worth to you? (I can hear you all saying 'um, a cent'.) I mean what's it really worth to you? Would you pick one up if you saw it on the sidewalk or just keep walking?
I remember as a child we had a giant jar we would all put our pennies in and when the jar was full, it was time to roll the pennies up and take them to the bank. It was always so much fun to try and guess how much was in that jar.
My husband and I have carried that same tradition over to our family and we save our change — pennies and all. We call it our vacation jar and just recently added $80 to our spring break vacation fund. Not bad for saving change right?!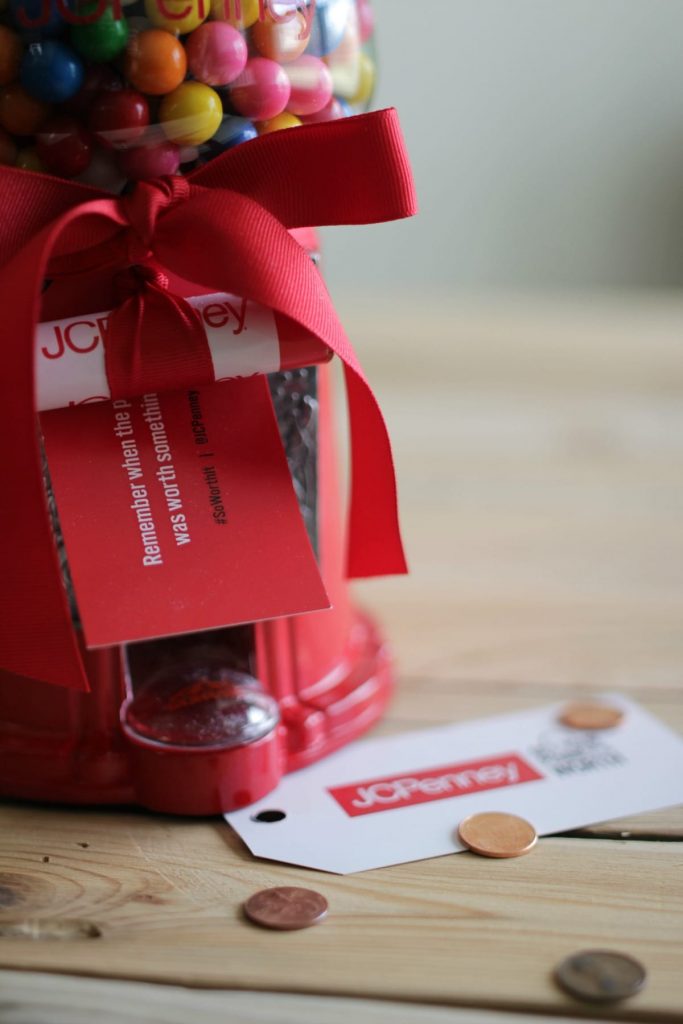 Thanks to JCPenney, your penny is about to be worth a whole lot more. They just launched a fun campaign where customers can "Get Your Penney's Worth" during their Penney Days promotions you'll find both online and in-store.
Their first BOGO week-long event kicked off February 28th and goes until March 5th, where you can purchase any item from the Company's The Original Arizona Jean Co.® and purchase another Arizona item for just one penny (excluding footwear).
We'll also be using some of our pennies for gumballs in this super fun mailer JCPenney sent. I've always wanted a vintage looking gumball machine!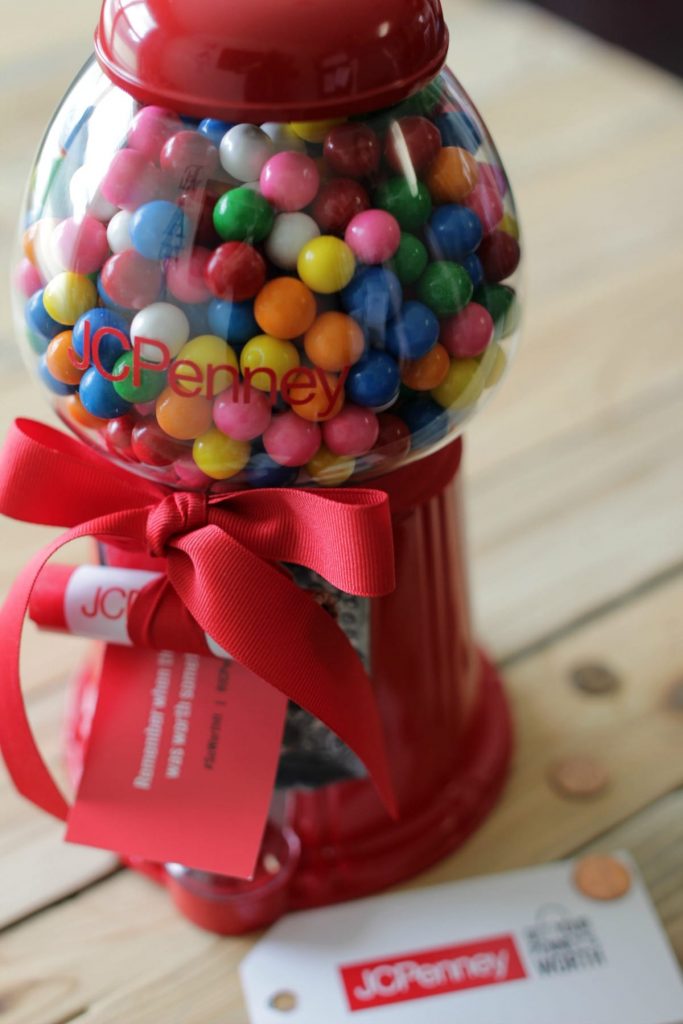 You'll have other opportunities throughout the year when JCPenney offers additional Penney Days promotions and one-day-only specials that will feature a unique in-store item for just a penny, with no additional purchase required.
I don't know about you, but I am definitely heading into my local JCPenney's to shop their Arizona apparel and keeping my eyes open for those one-day-only specials that will be coming. JCPenney wants to do whatever it takes to make sure your shopping experience is worth your time, money and effort.
Remember when I asked you if you would pick up a penny you saw on the sidewalk? Well if you said no, you're not alone! Through a penny focused survey JCPenney conducted, 95 million Americans (2 in 5) said they usually won't pick up a penny if they saw it on the sidewalk.
But, that doesn't mean they think the penny is completely worthless!
Nearly nine in ten Americans still keep pennies around in either their home, purse (86%) or piggy bank. While 88% say that pennies come in handy and 73% say the penny is an important part of our currency and shouldn't be eliminated.

It's time to start saving those pennies y'all! Head on into your local JCPenney or shop online so you can Get Your Penney's Worth.
This is a sponsored conversation written by me on behalf of JCPenney. The opinions and text are all mine.