Are you starting to wear more skirts now that the weather is warming up? Maybe you want to but you're not quite sure exactly which skirt type is the most flattering on you. Do you go with one above the knee, just below, or one that hugs the body like a pencil skirt? There are so many choices and we all want to look good!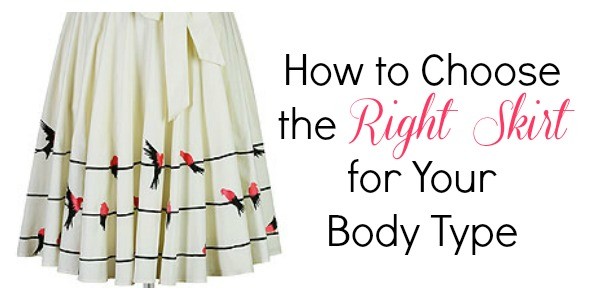 I'm excited to share some tips on choosing the right skirt for your body type from a store that has become one of my favorites to shop online – eShakti. Just one quick look at some of their dresses and you'll see why I love them so. I recently featured their Chelsea dress for a Memorial Day feature and I had some of you tell me you must.have.that.dress. I understand you. Completely.
Enjoy these tips from eShakti and happy skirt shopping! You're going to FABULOUS.
Choosing the Right Skirt for Your Body Type
Side note about eShakti: Once you know what skirt type or types look best on you, you can customize each garment from their site to fit your needs. So, let's say you know you like your skirt flared – well that's an option. Or maybe tea length- that's an option! Amazing right? See the picture below…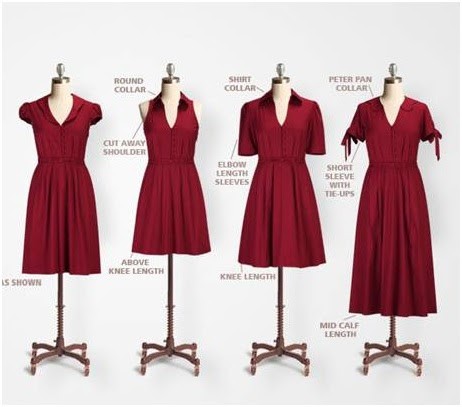 Long Thin Legs
Although your basic impulse may be to opt for a skirt that showcases those legs for days, a very stylish option is wearing a midi, or tea length skirt. A skirt that falls below the knee and just above the ankle is incredibly classic, feminine and stunning, and if you have the long legs to pull it off, don't shy away from this silhouette! (Pair with killer heels!)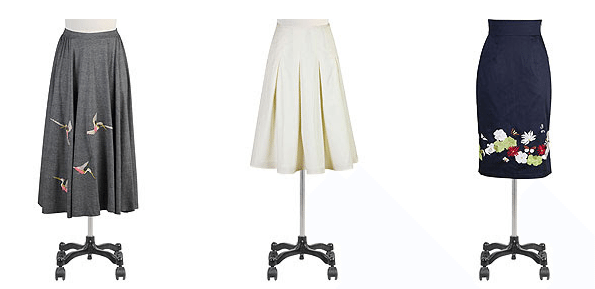 Hummingbirds cotton knit skirt
| Cotton poplin longer length skirt
| Garden floral pencil skirt
Shorter legs means you get to wear shorter skits! The ideal length for this body type is one that is cut right above the knee. Showing your knees will visually elongate your legs. A trendy flat and an edgy jacket will complete the look!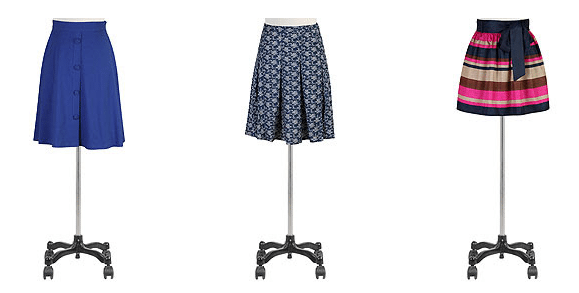 Self button front knit skirt
| Two-tone floral print skirt
| Sash waist satin stripe skirt
Wider Hips
This might sound counterintuitive – but to balance out wide hips wear pencil skirts, but be sure to chose those that are not too tapered at the hemline. And try wearing a statement necklace to draw attention to your upper body!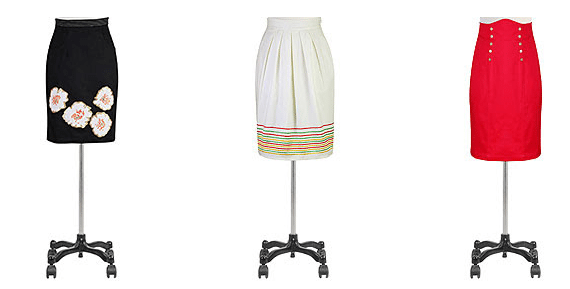 Floral applique pencil skirt
| Embellished stripe hem skirt
| High waisted gold button skirt
Narrow Hips
By wearing a full skirt you are visually adding volume below the waistline. This option works wonders if you are looking to visually add a few inches in the hip area. For extra effect, wear a thick belt to cinch in the waist!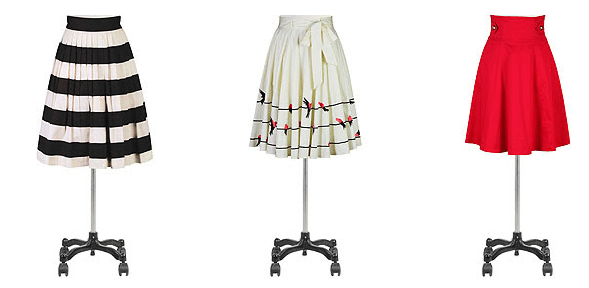 Her fifties colorblock skirt
| Birds eye view poplin skirt
| Gold buttoned high waist skirt
Do you feel more confident to choose just the right skirt? Great! Head on over to eShakti to see their amazing selection. Register now and get $25 OFF your first order
.