It's always fun to see the celebrities in the same article of clothing and see how they styled it differently. Celebrity moms Tori Spelling and Brooke Burke-Charvet were both spotted wearing the Bailey44 Open Net Dress in Los Angeles recently.
Let's see how they styled this dress shall we?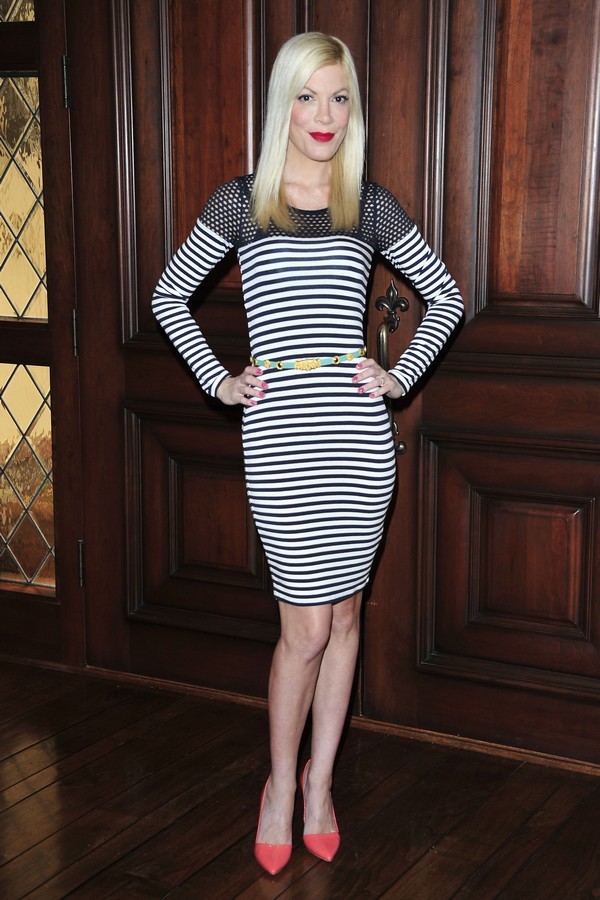 Tori Spelling Looking Great in this Bailey44 Open Net dress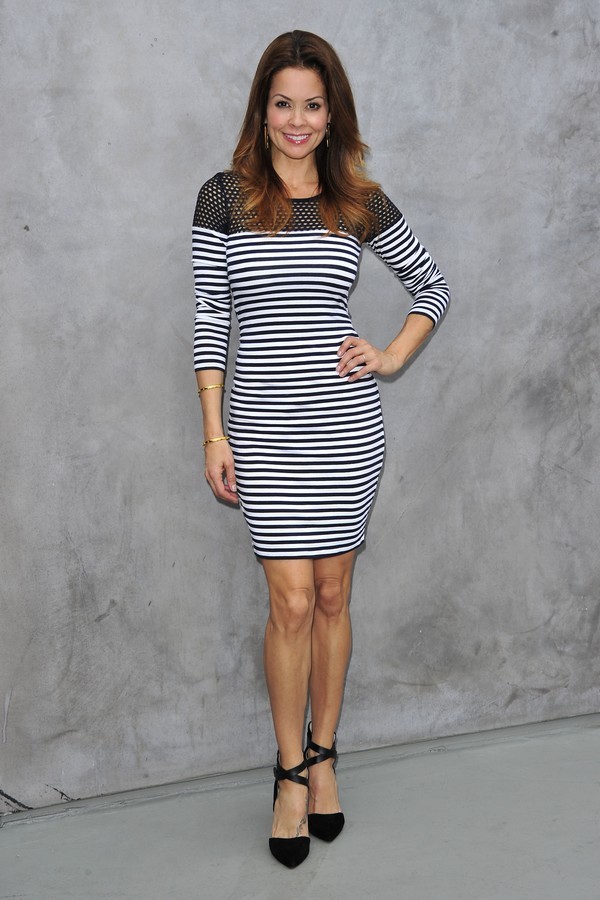 Brooke Burke-Charvet Looking Chic In A Bailey44 Dress
Tori is always known for adding pops of color when it comes to belts and Brooke is known for her classic and chic style. In fact, this isn't the first time I've shown you one dress styled two ways by these two ladies. Remember the Maggy London Illusion Dress? Yep, Tori added a bright belt to that dress as well.
Now it's my turn. Here's how I would style this dress. And do I ever have a few places in mind where I could where this lovely dress!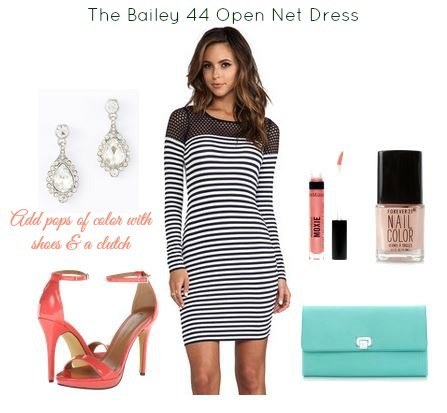 I love how Tori added pops of color, especially for spring! I decided to add the color in the shoes and a clutch. Coral and mint were huge last season and I'm still seeing them pop up everywhere this season. Since I made a big statement with the shoes and clutch, I would go easy on the accessories and makeup. Just a pair of drop earrings, a little color on the lips and nude nails.
It's official…I need this in my closet. You can purchase this dress at Revolve Clothing.
What do you think of this dress and how these two celebrity moms styled it?