*Post sponsored by Lunchbox but all opinions are my own.
"To The World You Are A Dad, To Our Family You Are The World." I love that quote, don't you? It truly expresses how my kids and I feel about Todd, my husband and their father. If you were to ask Todd what one of the things he cares about most in this world is, this would be his answer.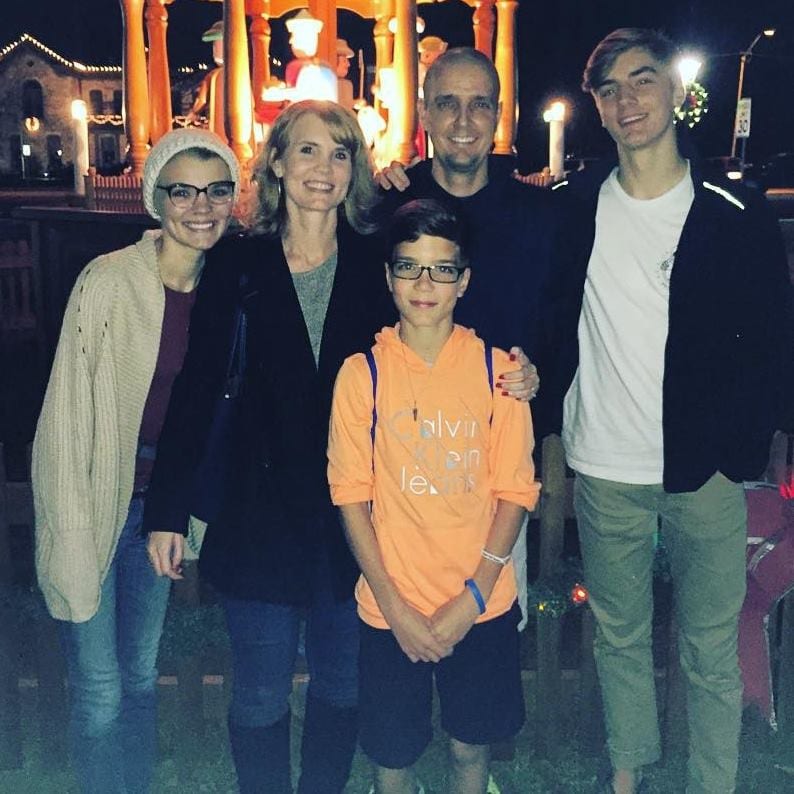 Family.
I've always told Todd I couldn't imagine doing life with anyone else. We've been on a crazy adventure, through ups and downs, highs and lows, and life truly has been a roller coaster – but through it all, he's been our rock. A solid foundation we know will always be there to hold us up.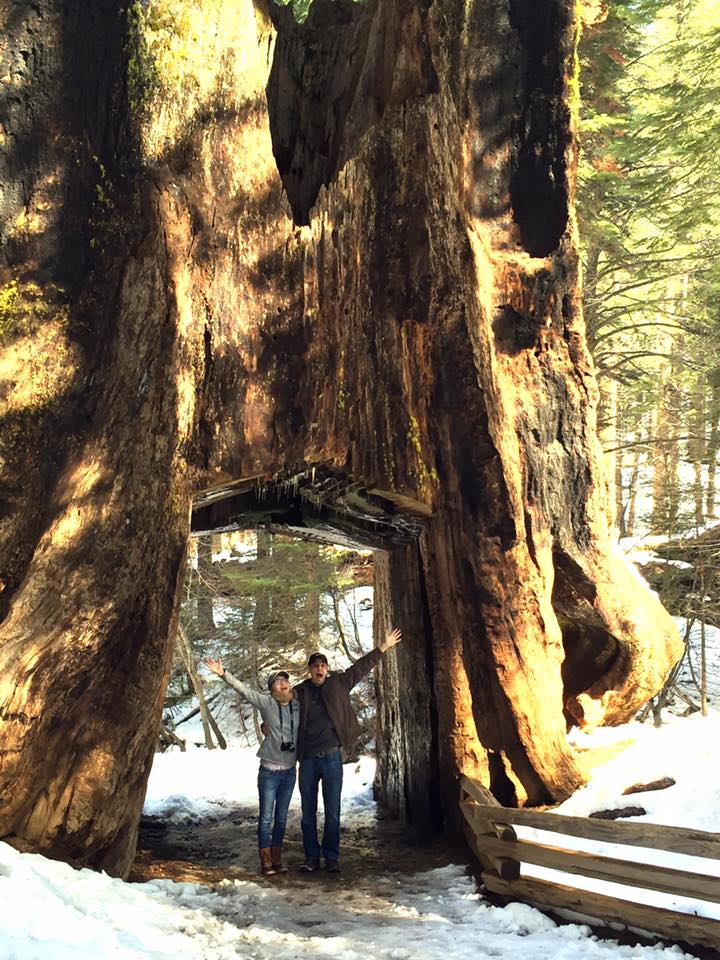 I asked my kids to give me a few words that immediately popped into their heads to describe their dad. Here's what they came up with:
Funny
Clever
Creative
Imaginative
Simple
Straight Forward
Honest
Caring
I absolutely love these words. I would add: Patient, Good Listener and Surprising.
Todd is the kind of man who shows you he cares by the amount of time he'll spend with you just listening. That is unfortunately not one of my good qualities, and something I've been working on. You know that friend or family member who you can tell is thinking of what they're going to say next before you've even finished a thought? And sometimes they even end up interrupting you? Yeah, that friend.
Well, Todd is the exact opposite of that and he's taught me that one of the greatest things we can ever do for our kids is LISTEN to them. Listen without judgement. Listen without jumping to conclusions. Listen without checking to see what time it is. Listen without having a hundred other thoughts go through your head. Listen to what they're saying and create space in the conversation for them. Just…listen.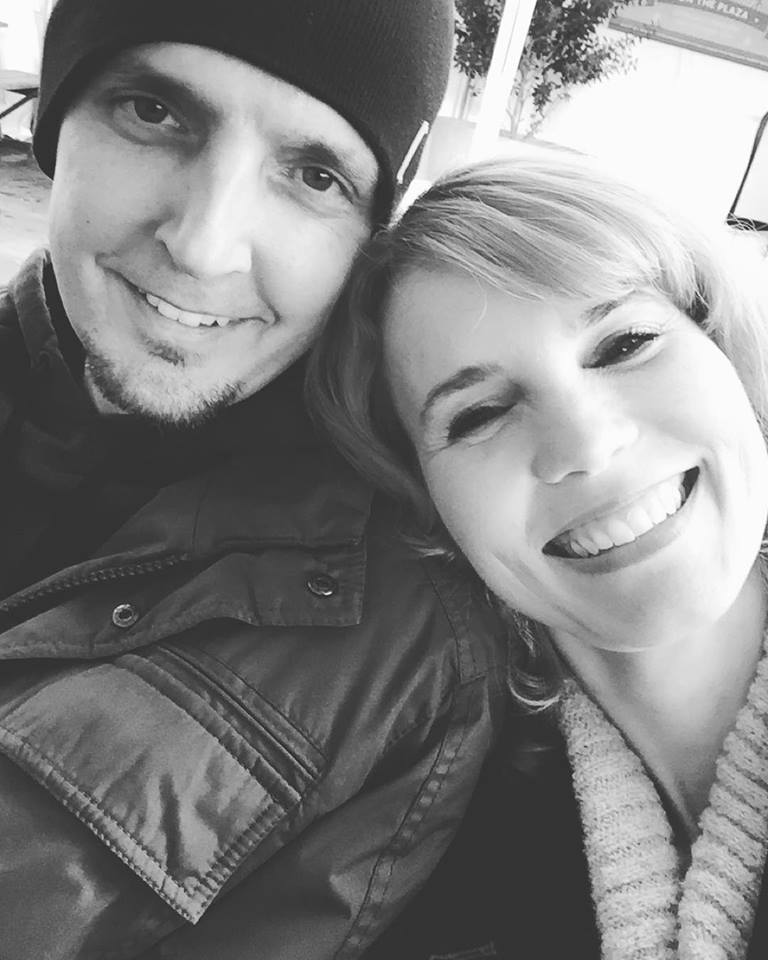 This kind of care is what makes a man stronger. Not a man that is feared by his children. Not a man a man who is unapproachable. A man who cares enough to listen even when it's hard.
I am so excited to have teamed up with my favorite grocery store, HEB, to share some gift giving ideas for Father's Day. Plus a sweepstakes!
Show Dad You Care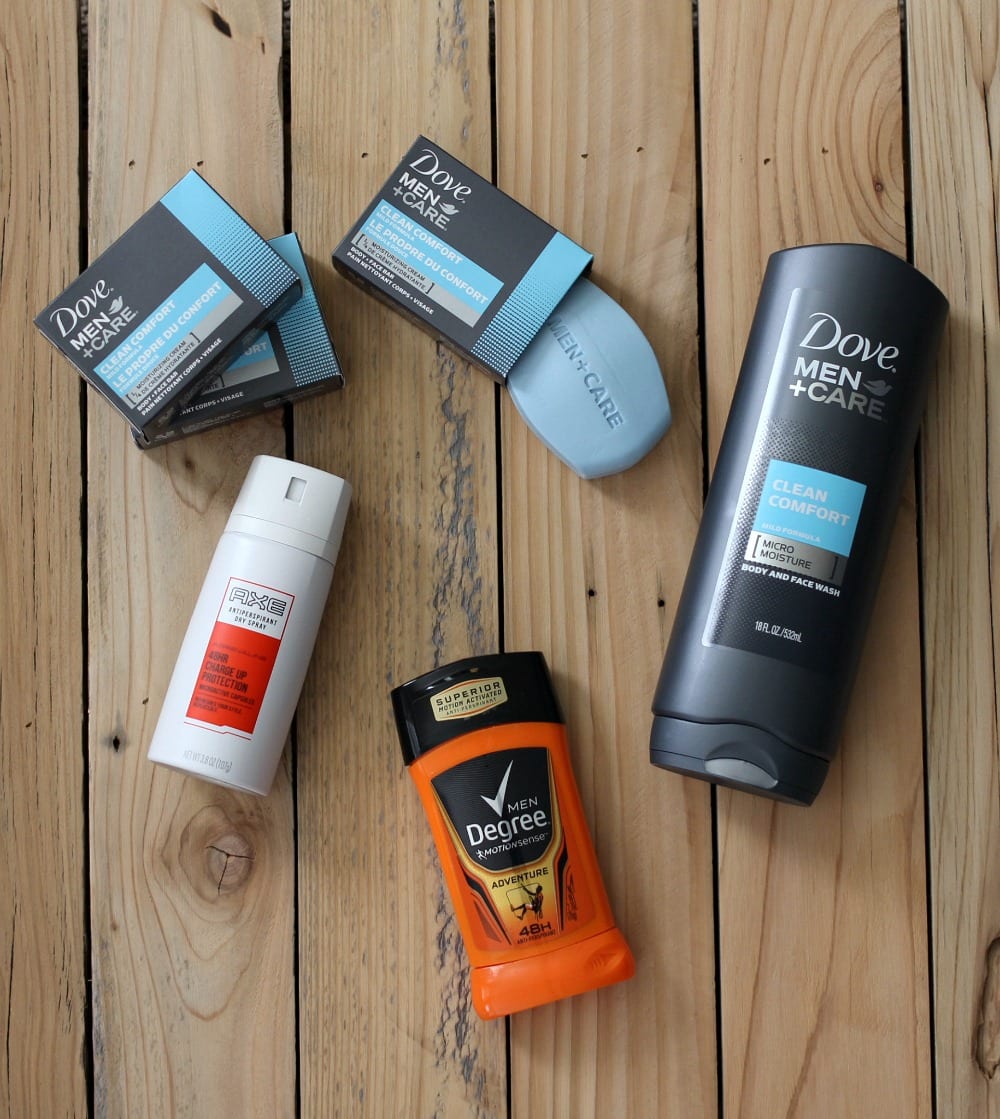 What better way to show dad you care, then by giving him products from brands that are all about providing extraordinary care for the man who provides extraordinary care. I went to our local HEB to stock up on some products for Father's Day and saved some money in the process!
Starting June 8th and going until June 21st, shoppers can save up to $2.50 on any Suave Men, AXE, Dove Men + Care and Degree products. I purchased several of these products using an in-store coupon. I think putting together a creative grooming care package would be perfect for Father's Day. All of the products I purchased smell absolutely amazing, which will make dad smell absolutely amazing. 🙂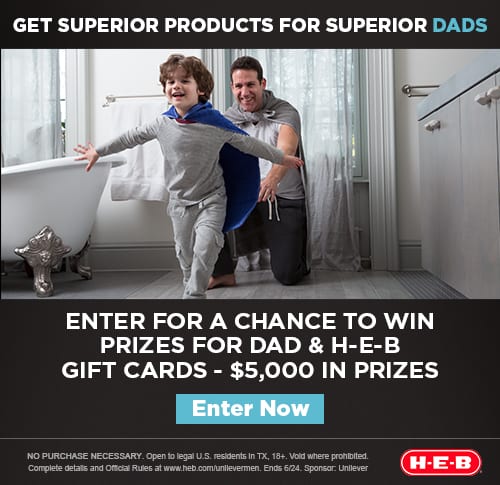 You can also enter here (or click on the picture above) for a chance to win summer grilling gear and more for dad! There is a Dove Men + Care Father's Day video on the sweepstakes page you're going to want to watch. Get ready for a lump in your throat.
So tell me, how will you show dad you care this Father's Day?
And to Todd…Happy Father's Day from Julie, Hannah, Josiah and Aaron. We love you!