Jennifer Garner looks casual and amazing at the TOMS for Targetevent held in Los Angeles, CA today (November 13, 2014). She always has such great style and what I love about her look is it's completely achievable, and easy to get the look ourselves.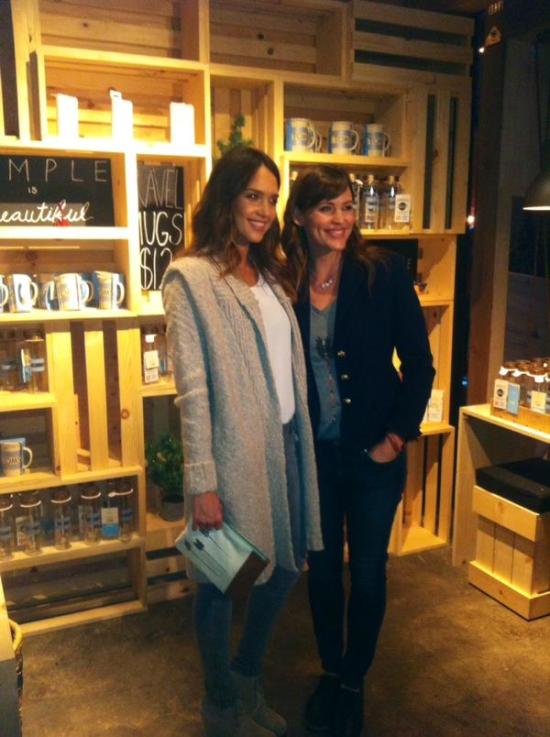 Target tweeted out a photo saying "We're celebrating #TOMSforTarget with Jennifer Garner and @jessicaalba! Get yours 11/16. #behindthescenes"
Jennifer is wearing MOTHER's High Waisted Looker in Tempted Again jeans, a blue blazer, gray t-shirt and TOMS Black Crackled Leather Brogues. This is a great look for a casual event, running errands and just an everyday look.
TOMS for Target launches in store and online November 16th! Preview the collection here.
Photo: Twitter