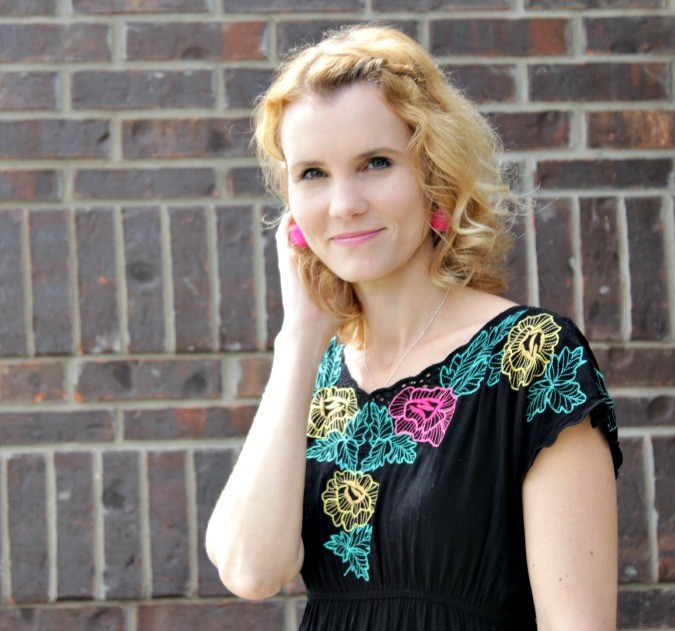 I can just about officially say it's flip flop weather, which makes this girl happy. We already visited our neighborhood pool and although I watched from the sidelines while my youngest swam, I did wear my newest pair of flip flops. My husband looked down at my feet and said "I have a feeling those are going to become your favorites." He's right.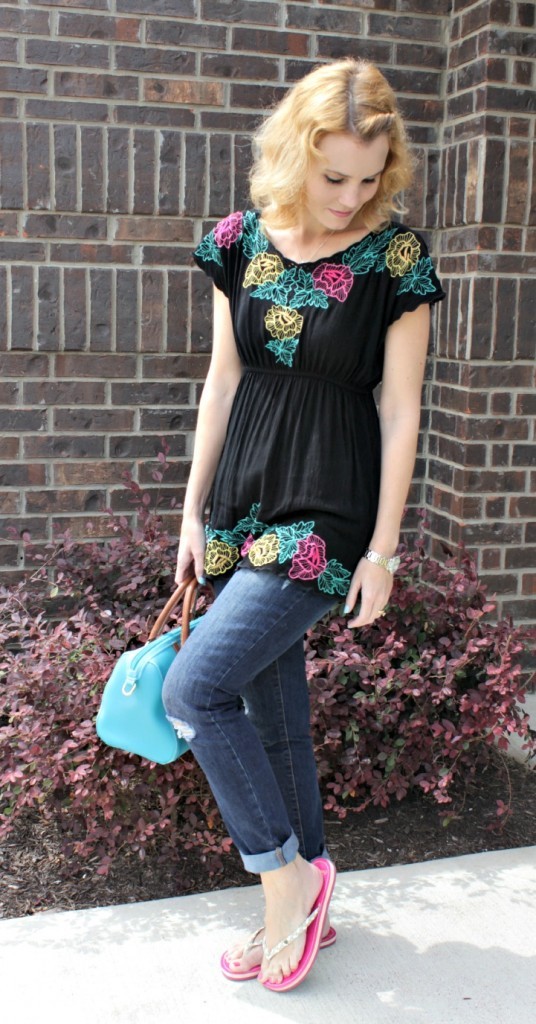 Who am I wearing you ask? Bethany by Cobian. Or more specifically, Bethany Hamilton flip flops! Bethany is famous for losing her arm in a shark attack, fighting against all odds and becoming a professional surfer. Her story is inspiring to say the least and now she has another accomplishment to add to that list – a sandal designer! Amazing.
Bethany launched her sandals at Flip Flop Shops nationwide at the beginning of April. She had a very cool contest, which just ended and she'll be choosing the winner on  May 16th. For my local Austin, TX friends, we do have a Flip Flop Shop here.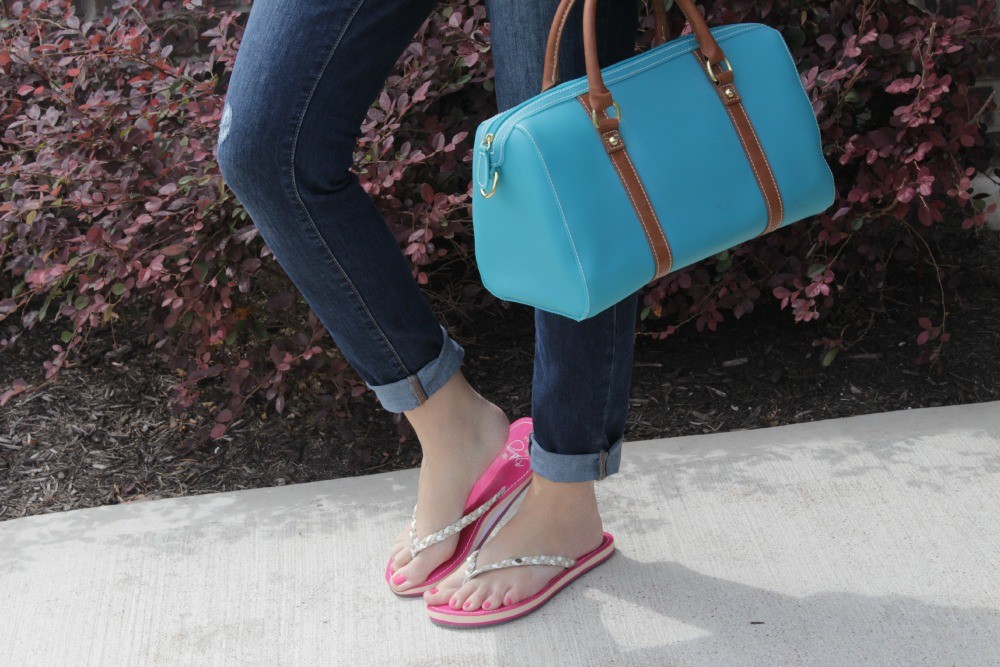 Bethany's Flip Flops are available for purchase, and with each purchase a donation is given to the Friends of Bethany Hamilton organization.
"I am asked a lot where I find my inspiration, and these sandals were inspired by – and created for – my fans; for anyone motivated to lead a happy, healthy and charitable lifestyle," said Bethany Hamilton, Cobian Ambassador.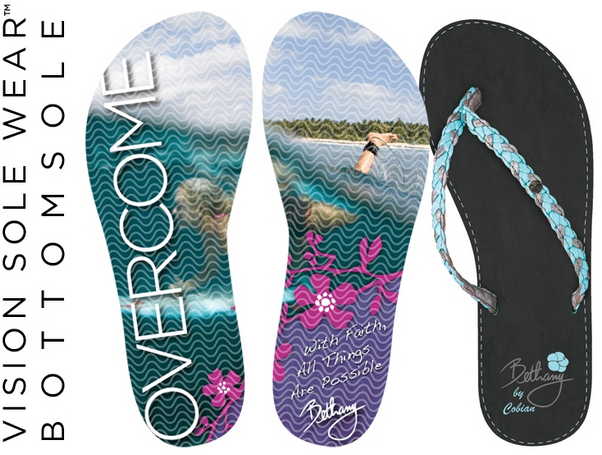 I can honestly say I love these sandals! They have a Synthetic leather squishy EVA top-sole with anatomical arch support, a synthetic leather braided strap with a pin and a clear bottom featuring an image of Bethany and an inspirational message. Mine say 'Overcome'. I love that.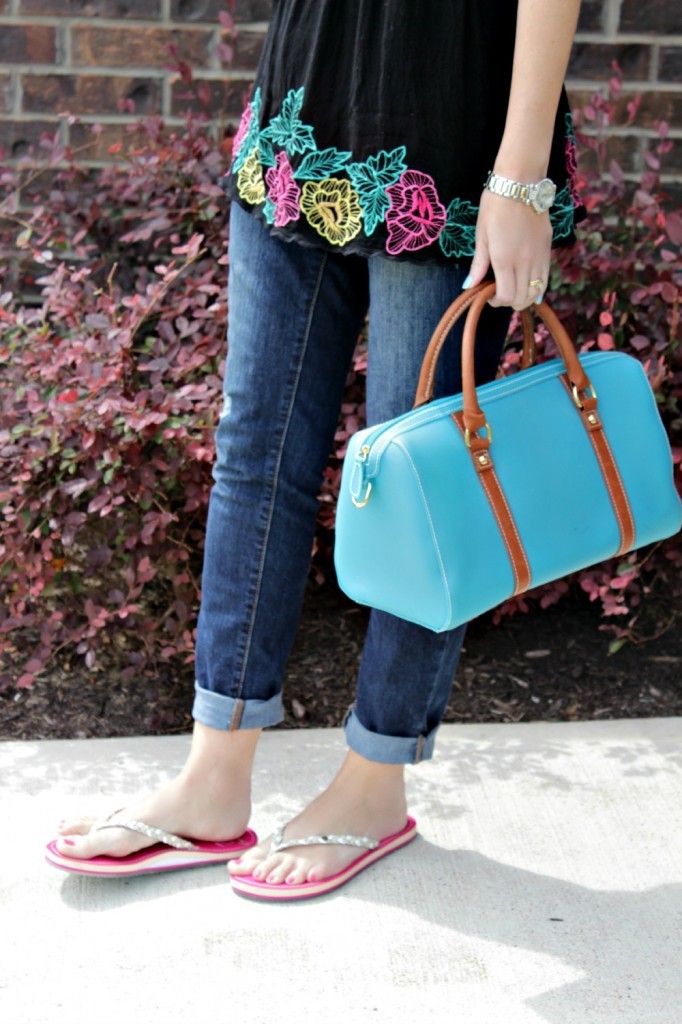 These sandals were so much fun to style and I can wear them with so many things this summer. From jeans and shorts, to my bathing suit at the beach or a casual dress.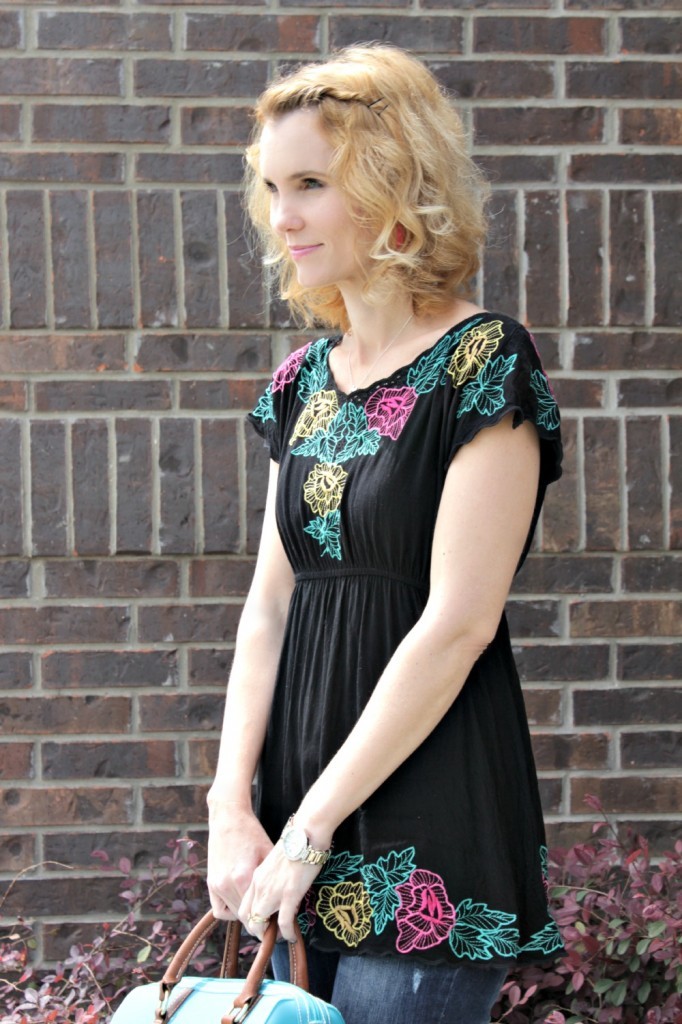 Would you like to win a pair of your own? Great! Enter via the Rafflecopter form below. Please visit a Flip Flop Shops near you, as well as Bethany's website and support her by purchasing a pair (or two, three) of these great sandals. Thank you!
Disclosure: MomFabulous received samples to facilitate this post. No other compensation was received.