Don't let living in a small space keep you from having a functional office. These small home office ideas as proof that great things can happen in small spaces.
I've been working from home for about the past 7 years. We've also moved a gazillion times, which meant always having my home office in different areas of our home, depending on the space available. Sometimes I had a corner of a room. Sometimes I had an entire room. Usually, just a corner. This gave me all kinds of opportunity to come up with small home office ideas through the years.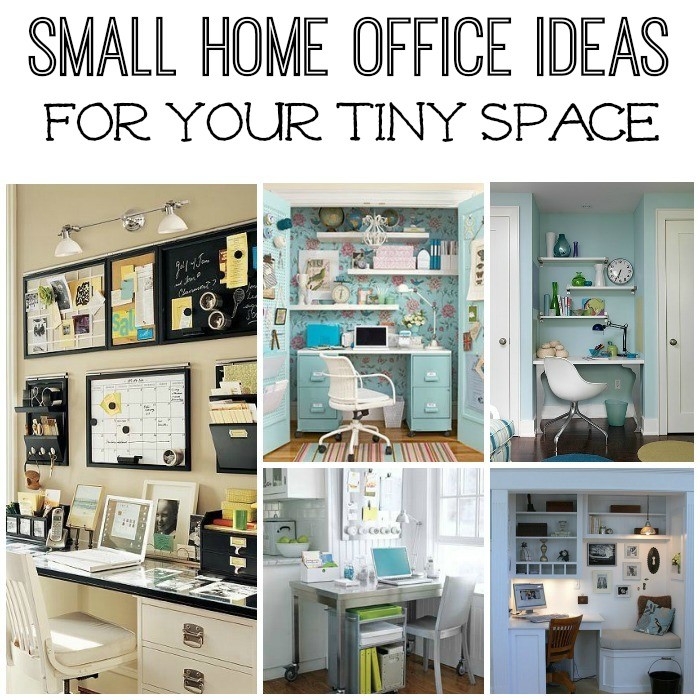 When you work from home and you're limited on space, you MUST get creative when it comes to small home office ideas. I have five fabulous ones to share with you today. They have given me some inspiration and I hope they give you some as well!
Five Small Home Office Ideas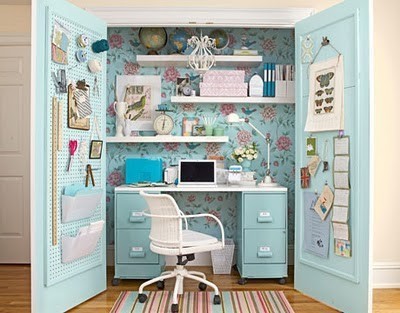 This is the perfect idea for those of you who are short on space. This blogger takes you step by step on how to create a beautiful small home office from a $100 ebay find. This could go in any room of your house! It looks like she used two filing cabinets, white floating shelves, peg boards on the door and filled in with a great office chair and beautiful desk accessories.

Small Home Office Space on One Wall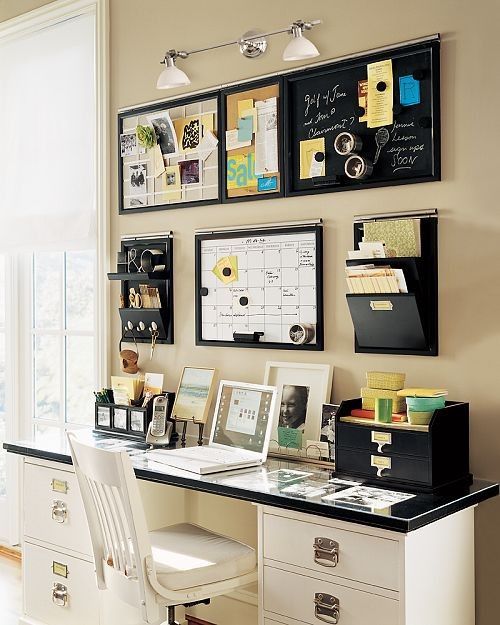 If you have one wall available to you and it's out in the open, create a set up like this one which is well organized and appealing to the eyes. Always remember to look up when creating an organized space. Your walls are begging to be put to good use! Use a wall mounted calendar, white board and mail organizer for the wall area.
If you liked this post, here are related articles on Mom Fabulous:
Mini Home Office Nook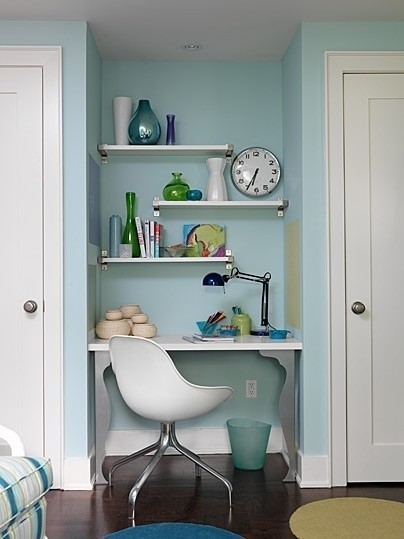 I love this small home office idea! It's truly amazing what you can do with a small space. Do you have a tiny nook somewhere that's just sitting empty or you've never thought about using it for anything? Here's your idea. A mini home office! This space simply uses floating shelves and a small desk. Utilize the side walls by putting up a calendar or white boards.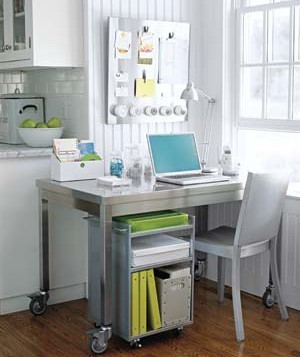 The kitchen is actually a great central location for an office. It can be the family home office or even just your little space for working, paying bills or storing everything you need for a Family Command Center. I really like the idea of a desk on wheels, as it makes it easy to move around. This stainless steel one is perfect. The cart is also on wheels, making this whole thing portable.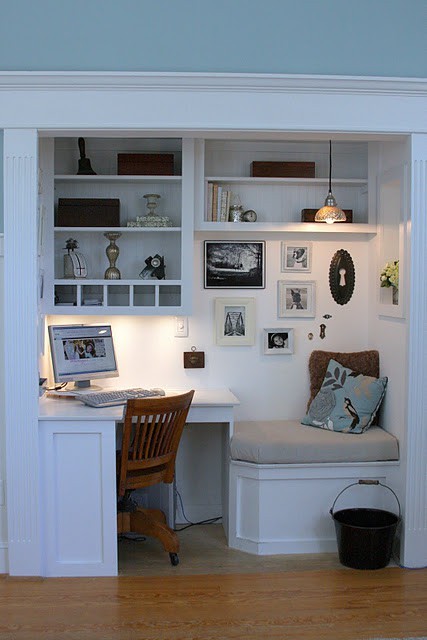 For those of you who are handy, this is a more permanent but absolutely functional way to create a home office space. Turn an everyday closet into an office!
—
Do you have a home office? Are you hurting for space? I hope these small home office ideas gave you some inspiration!