Welcome to another Cute Outfit Ideas of the Week! For #56 I'm breaking out some major color and flower power. We're talking a floral heels outfit! I've actually never owned a pair of floral heels until these Limelight Heartbreakers from Rack Room Shoes entered my life. (Pssst. they're on sale by the way!) Not only did I personally style them, but I put together a few outfit ideas for you to show just how versatile and downright fun a pair of floral heels can be.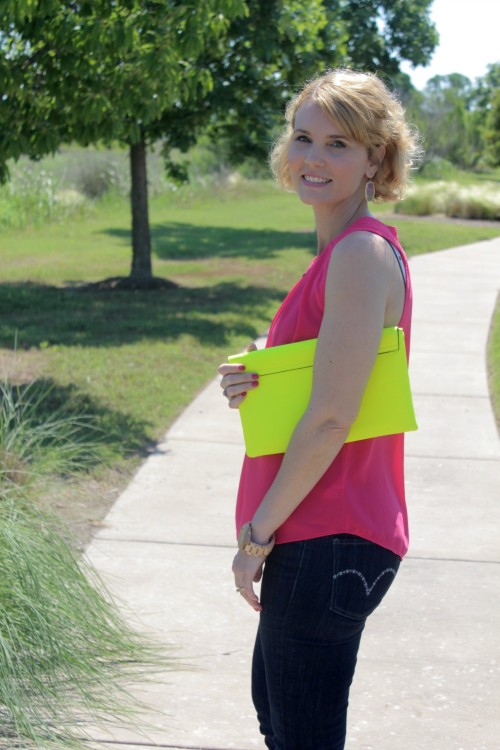 This has become one of my favorite outfits because it's so bright and full of my favorite colors. This outfit is perfect as is with a pair of black or nude sandals, but what would take it over the top for a fun night out on the town? You guessed it. Floral heels my friends.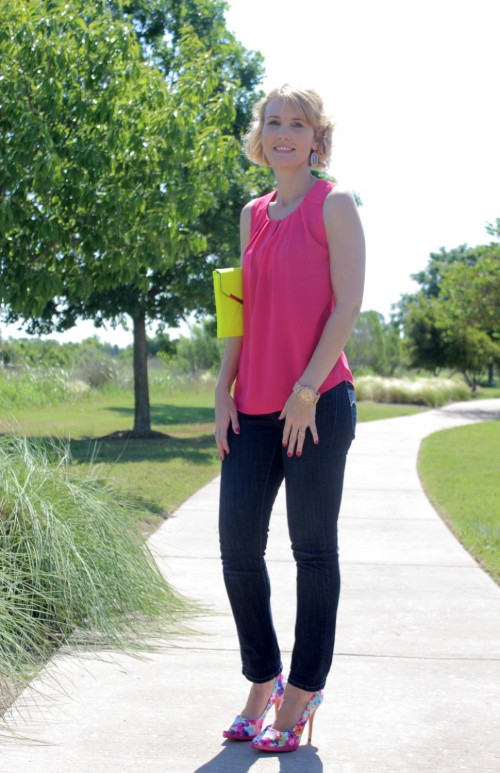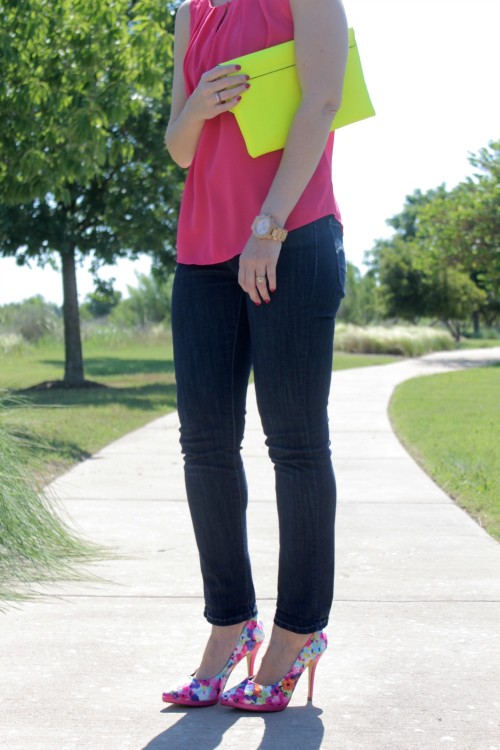 We snapped these pictures the last time we had sunshine here in Austin, TX – which feels like 6 months ago! If you're from the area, you know what I'm talking about. I've had to swap out the heels and sandals for sneakers and galoshes.
I paired my floral heels with Levi's, Style Loft top and Limoncello Clutch. The top and clutch came in my recent LeTote box.
What else would a pair of floral heels go with you ask? Check out a few more cute floral heels outfits!
Floral Heels Outfits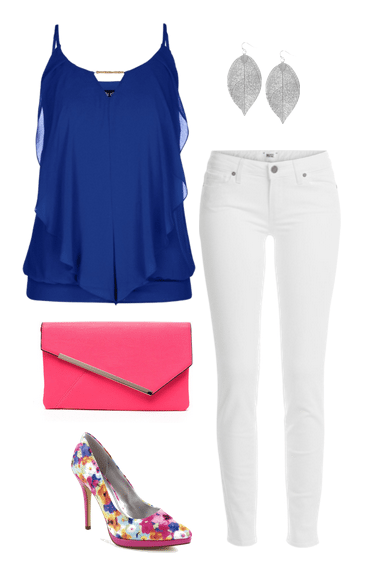 Outfit details: Limelight Heartbreaker Heels | Pink Metallic Clutch (similar) | Beaded Waterfall Top in Blue | White Denim | Filigree Leaf Earrings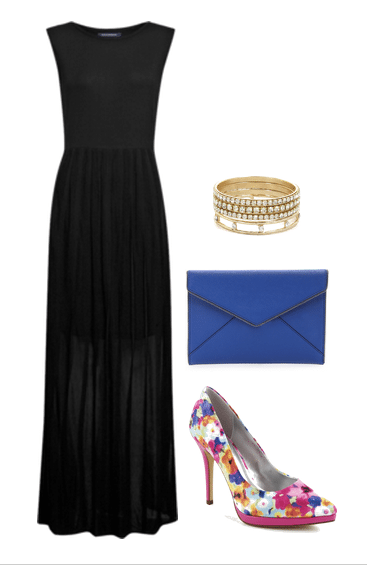 Outfit details: Black Maxi Dress | Limelight Heartbreaker Heels | Rebecca Minkoff Clutch | Bangle Set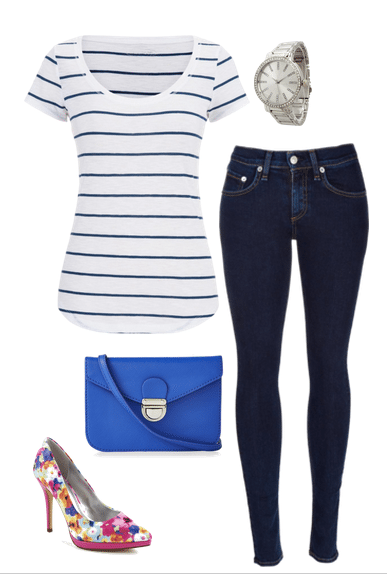 Outfit details: Striped tee | Rag & Bone Skinny Jeans | Mini Flap Cross Body Bag | Limelight Heartbreaker Heels | Olivia Pratt Boyfriend Watch
Would you wear a pair of floral heels with white denim, a black maxi dress or do some pattern mixing with a striped tee? Let me know if you would wear these and with what!
Disclosure: Mom Fabulous received samples to facilitate this post.