Welcome to Cute Outfit Ideas of the Week #55! Today it's all about summer shorts outfits. I'll be honest and tell you I don't wear shorts very often. My legs aren't exactly my favorite body part and most shorts just don't fit quite right. They either set too low on the hips or the legs are too tight, or possibly too wide. I was excited when Lee sent me a couple pairs of their natural fit shorts. They actually do fit, well, naturally.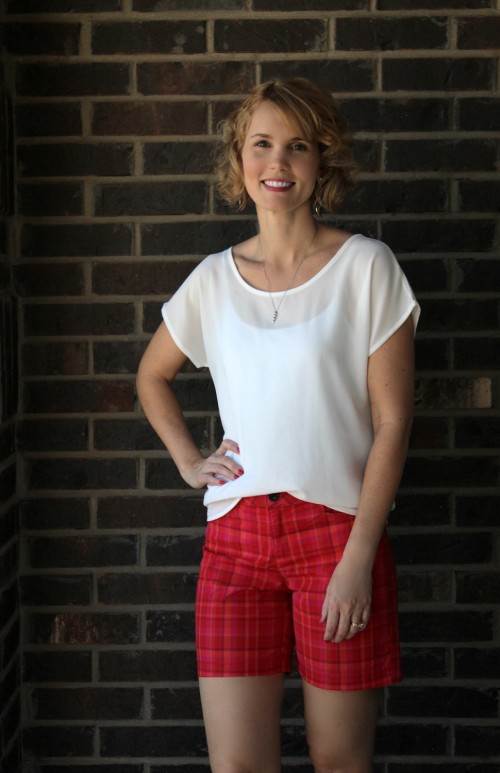 These are the Passion Pink Patterson Plaid shorts and I love the bright color. What's great about this chino style of shorts is you can dress it up or down. I paired mine with my favorite bow back shirt (out of stock, but here's their quarter sleeve one) and silver gladiator style sandals.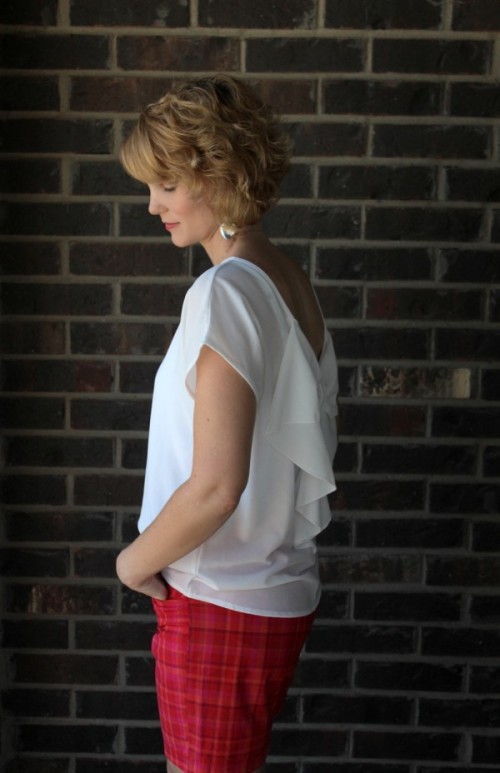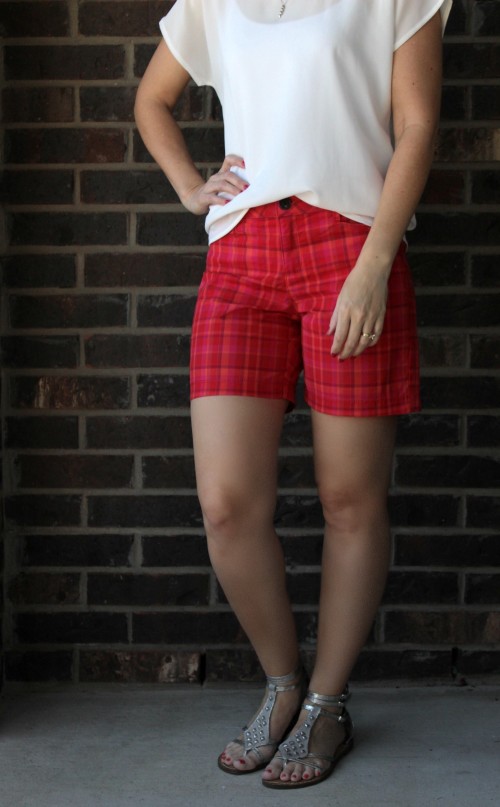 As you may have heard, gingham is big right now. I love these Natural Fit Lee shorts in this black and white gingham pattern. I'm wearing them with a cardigan and black tee, but the other day I wore them with my white linen button up shirt. That's an outfit that will definitely be worn over and over again.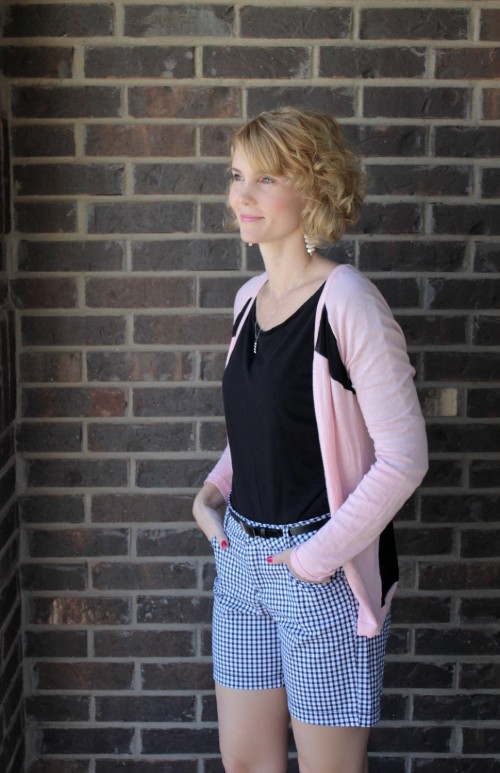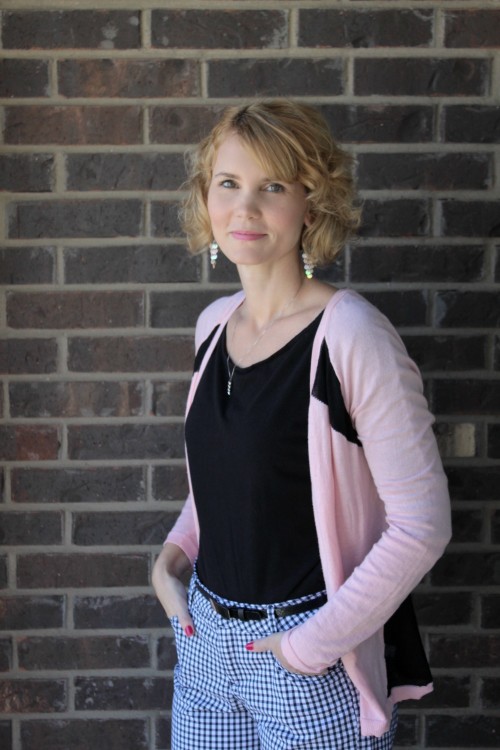 For those of you who enjoy wearing shorts and need some inspiration, here are a few shorts outfits I put together. The last one if my favorite.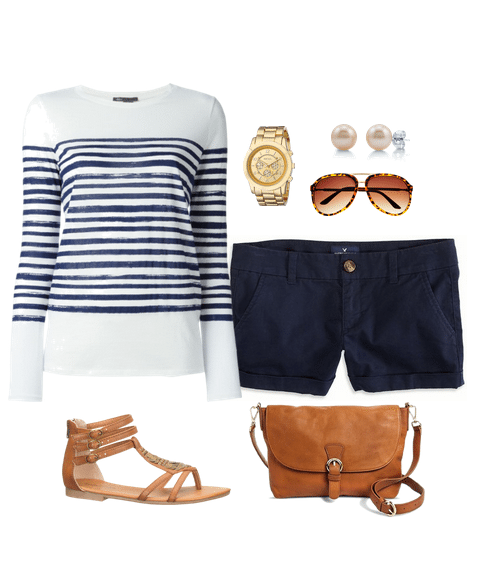 Outfit details: AE Shorts | Long Sleeve Striped Tee | Gladiator Sandals (similar) | Merona Leather Handbag | Boyfriend Watch | Freshwater Pearl Studs | Tortoise Aviators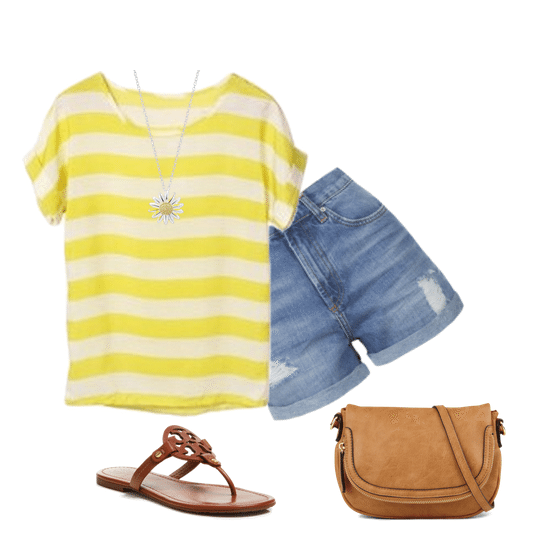 Outfit details: Yellow Striped Tee | Boyfriend Denim | Tory Burch Sandals | Handbag | Daisy Necklace (similar)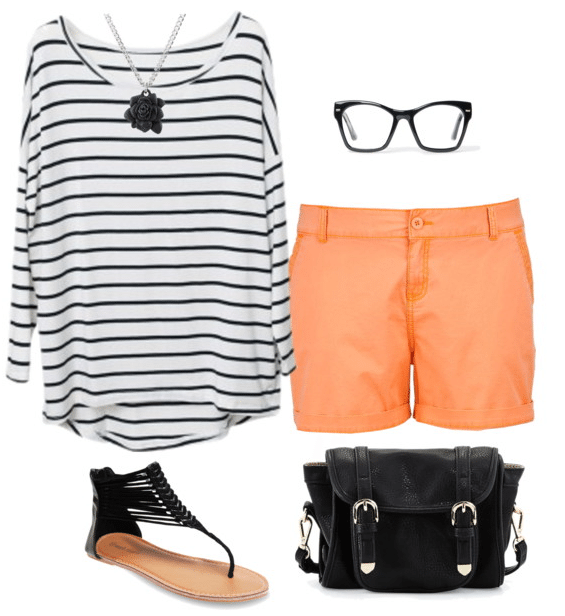 Outfit details: Black Striped Loose Tee (similar) | Chino Shorts in Melon | Braided Strappy Sandals | Camera Cross Body Bag | Rubber Rose Necklace | Coco Cat Eyeglasses
I hope you enjoyed these summer shorts outfits! Do you wear shorts a lot in the summer, or are you more of a skirt and dress girl like me?