It's time for another Cute Outfit Ideas of the Week! This one is dedicated to the World Cup madness that has taken hold of our country and a special shoe that I would love to get my hands, er, feet on.
For the last several days, the world has been watching the Adidas Battle Pack Soccer Collection light up the World Cup pitch on the feet of the players. Now, you can take their soccer style to the street with a World Cup Pure Boost special edition.
Inspired by the iconic beach promenade of Rio's Copacabana, and the war paint of native warriors, these special edition Pure Boost shoes have recently been featured in Cosmopolitan and Harper's Bazaar as the reason "fashion girls have to embrace the game". Grab a pair and become a part of the only conversation, either in sports or fashion, that the world is having right now.
Cute Outfit Ideas Featuring adidas Pure Boost Special Edition
How would I wear this shoe? Like this. Just.like.this.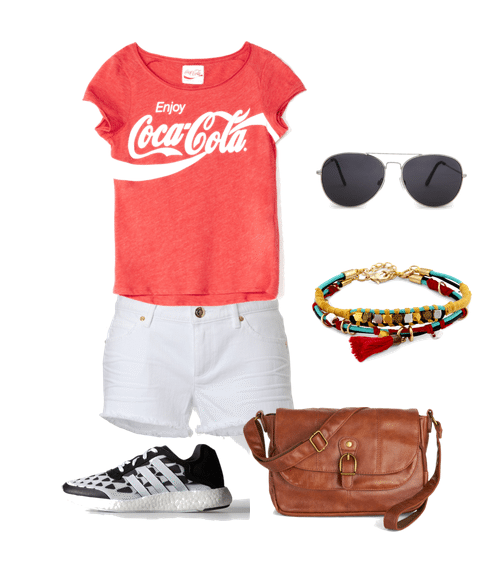 Where to buy: Coca-Cola T-Shirt (similar) || White Cut Off Denim || adidas Pure Boost Sneakers || Merry to Carry Crossbody Bag || Boho Wrap Bracelet || Aviator Sunglasses (similar)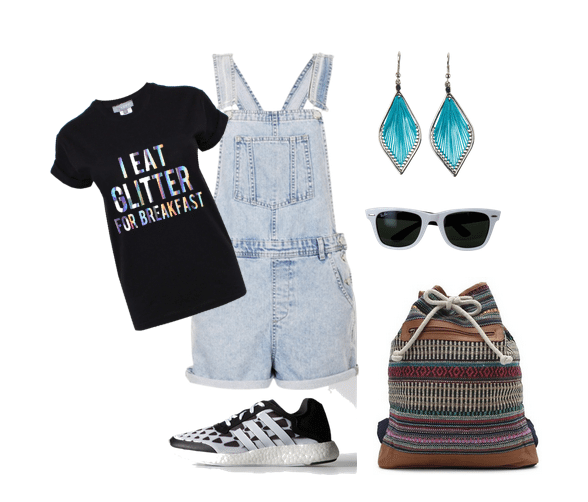 Where to buy: I Eat Glitter for Breakfast Tee || Topshop Overalls || adidas Pure Boost Sneakers || PacSun Bag || String Drop Earrings || Ray-bans Wayfarer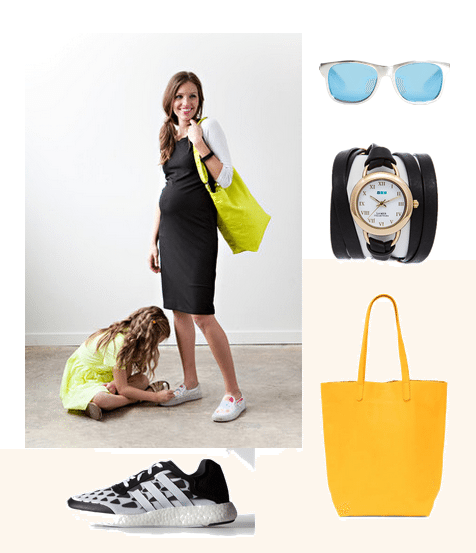 Where to buy: Sonnet James Remi Dress || Gold wrap watch || Baggu Tote || adidas Pure Boost || Mirror Sunglasses
I knew I wanted to style these sneakers with a dress and the first dress collection to pop into my head was Sonnet James. If you're not familiar with the brand, head on over to their website and shop their collection of  dresses. You can see my feature about Sonnet James here.
—
How would you wear the adidas Pure Boost Special Edition? Are you watching the World Cup? I catch a game here and there with my family. We cheered on the USA the other night in that intense match that ended in victory! Fun times.
**This post contains affiliate links and I will be compensated if you make a purchase after clicking on my links.