*This post is presented by The Luxury Jewellery Company.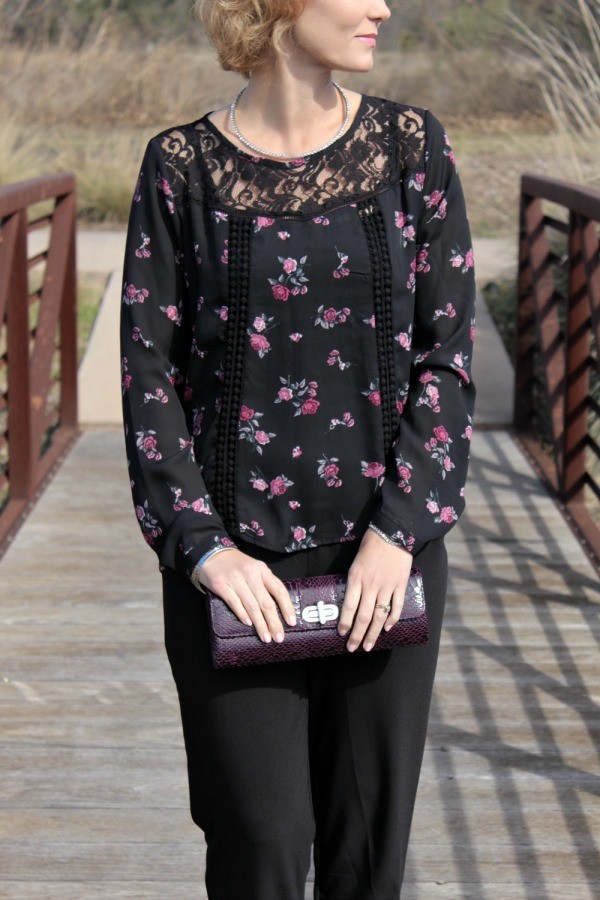 Are you looking for some cute outfit ideas for Valentine's Day? Any chance I get to dress up a little, I go for it. I decided to opt for something a little different this year. Instead of the usual dress, I was on the search for the perfect pair of pants and a feminine top.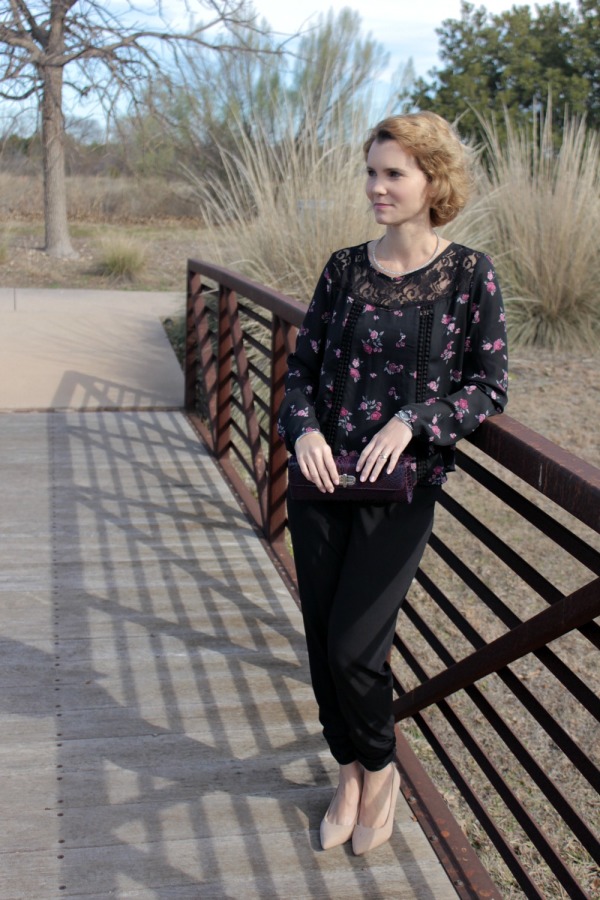 I also knew I wanted to wear some very special jewelry, so I went with a Crystal Tri Set and Silver Style Bracelets. I topped it all off with a clutch and pair of nude heels.
The top also goes well with jeans and I've been experimenting with different ways to wear the pants. You can't see it very well in the pictures, but the pants feature a high waist and front zipper, while the legs are cinched.  The top is boho glam and features sheer lace panels and can easily be work tucked in as well.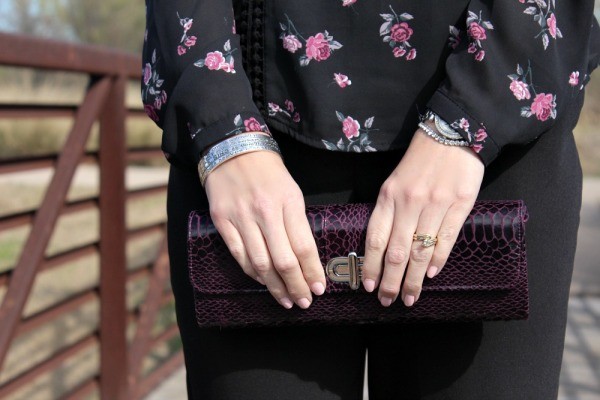 I am in love with the necklace, earrings and bracelet set. The tri is made of dazzling crystal and arrives to you with a certificate of authenticity and comes in a luxury gift pouch. The necklace is so original and unlike anything I have.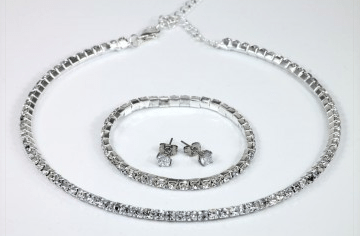 The bracelet set I'm wearing has become one of my go-to pieces. They have some of my favorite LOVE LIVE DANCE SING phrases on it and I can choose to wear them all at once or separately.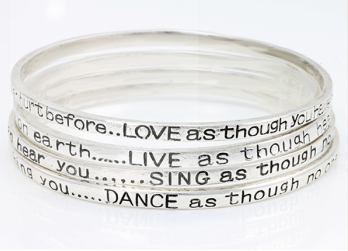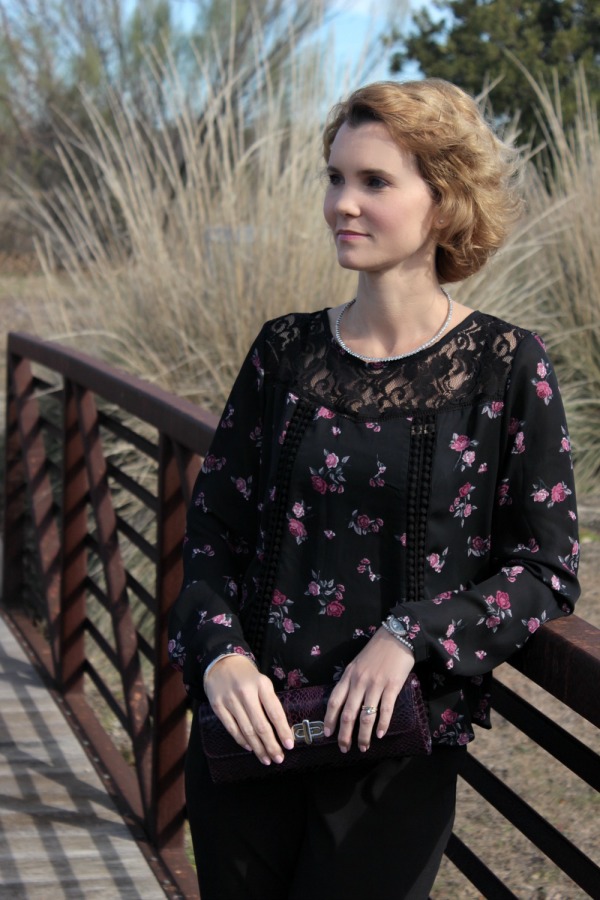 I really like everything about my Valentine's Day outfit and I know whether my husband and I go out to dinner, a movie or both, I'll be stylish and comfortable.
Do you have any plans yet for Valentine's Day? Do you have your Valentine's Day outfit picked out? Let me know in the comments below!