I'm online a lot, but I am all about my paper planner. I've tried to get organized via my computer, my phone – just about every electronic device you can imagine, but there's something about keeping my schedule organized on paper. It works for me, so finding a planner I love using is important.
The Classic Simplicity for Moms Wire-bound Weekly Planner
is set-up perfect for us moms with very busy schedules.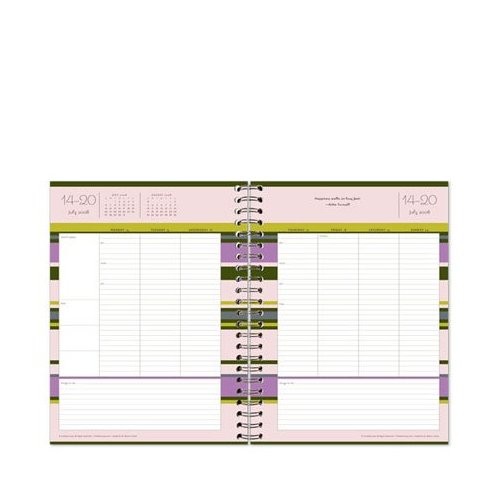 Description: By adding a few ingenious spaces to the freedom of our weekly Simplicity Planner Pages, we've created the ultimate way for Moms to easily keep track of their schedule plus the kids' classes, doctor's visits, games, car pools-all the details that help a family function. These slim, Wire-bound Planner Pages also include forms for the kids' critical information so it's easy to grab at a moment's notice.
With school here, my schedule is already crazy, so keeping myself organized is important.
Are you a planner lover as well? Here are some more posts on Mom Fabulous featuring some of the best planners for women:
Are you working on getting organized? Here are some related posts on Mom Fabulous about organizing your home and office: