Let's welcome back an old feature that's long overdue for some new material…Celebrity Mom Style! Let's face it, most celebrity moms know how to dress and look pretty cute when they're out and about. Whether they chose the outfit themselves or through a stylist, we can take our favorite ideas from their outfit and create something that works for us. That's one of my favorite ways to come up with new outfit ideas. I'll search through Pinterest or Google Images for some inspiration and put together pieces I never would have thought of.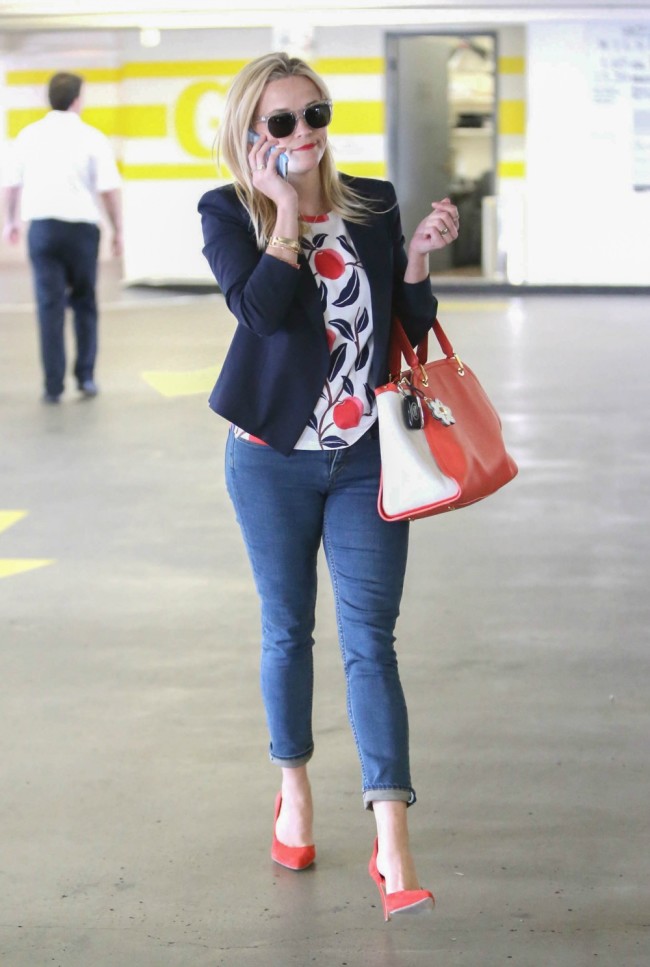 Today's Celebrity Mom Style features Reese Witherspoon who was seen casually walking through a parking garage on her way to a business meeting.
Celebrity Mom Style – Get Reese Witherspoon's Blazer + Jeans Look
Reese's style is perfect for a casual meeting or if you drop the heels (for me personally), a day out shopping and grabbing lunch with a friend. I love heels, but when it comes to every day, you'll see me in sandals every.single.time.
Get her look with this similar outfit: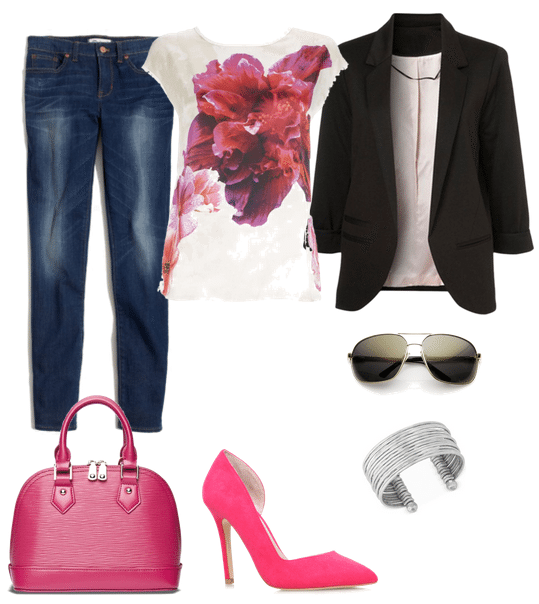 Outfit details: Madewell Skinny Cropped Jeans | Floral T-Shirt | Open Front Blazer | Pink Handbag | Pink Heels (similar color) | Stacked Silver Bracelets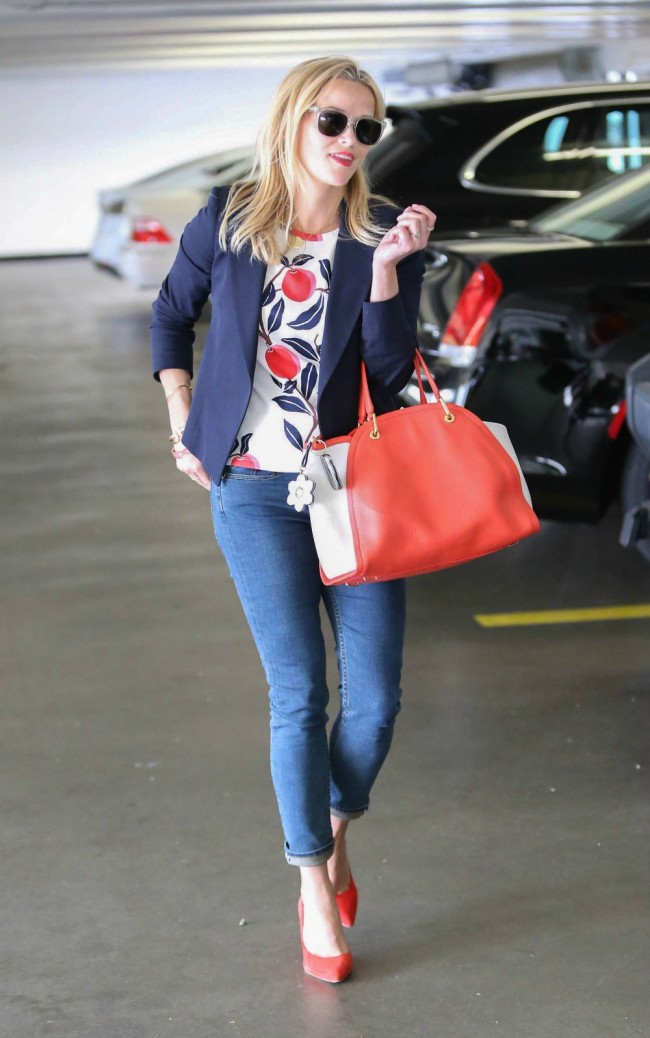 Reese Witherspoon paired cropped jeans, a printed t-shirt, blazer, red handbag and heels to match for her day out and about. The printed t-shirt is from her newest project Draper James. It's a Southern Inspired lifestyle and shopping site.
Is this something you would wear?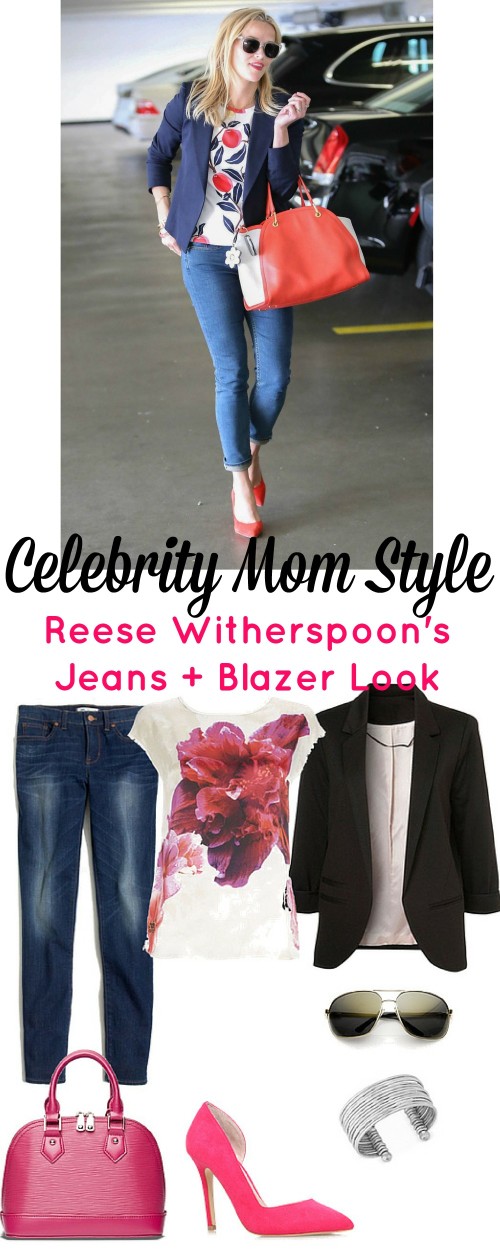 Celebrity Images: PRPhotos.com