This is a sponsored post written by me on behalf of Burt's Bees for IZEA. All opinions are 100% mine.
One of my most favorite things about my job as a blogger is getting to try new products, falling in love with them and in turn, getting to tell you about them. I've tried many beauty products I never tell you about because they just didn't cut it for me. Every once and awhile I try a product I am so excited about, that I can not wait to share it. I like to call them Fabulous Finds and today's find is the new line of Burt's Bees lipstick. I picked up several tubes, which are available at Target.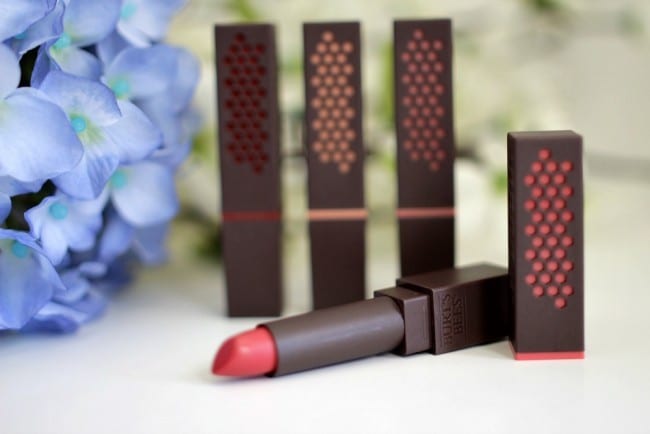 Burt's Bees lipsticks are lipsticks that love you back. These lipsticks hydrate and moisture your lips for 8 hours, come in 14 gorgeous shades and are made with ingredients you can actually pronounce! Plus, the tube is so well designed. I'm a sucker for a well designed beauty product.
Do you like to use products on your face and body that are 100% natural? With ingredients like Moringa oil that helps soften the skin and Raspberry seed oil that improves skin elasticity, plus the fact these lipsticks offer full coverage that lasts, there's a lot to love about these new lipsticks.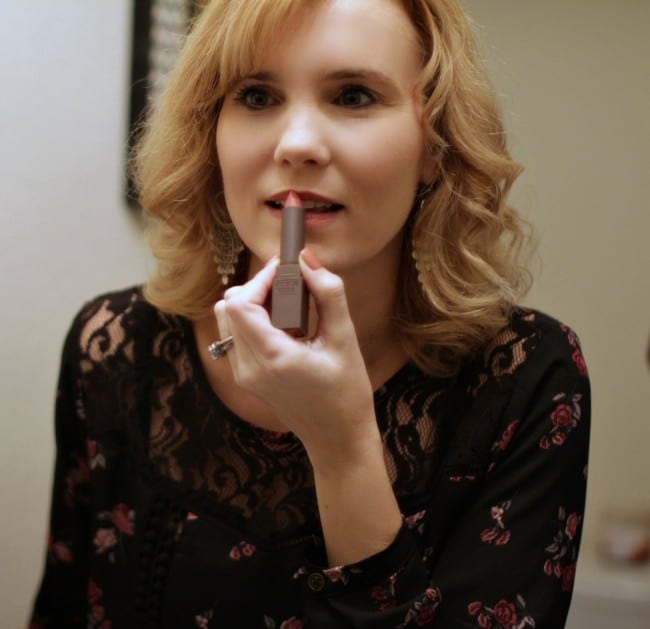 After ooohing and aaahing over the product design, it was time to test out how Burt's Bees lipstick goes on. I wear lipstick everyday for a couple of reasons. One, they need the color and two, I just love lipstick! After getting ready in the morning, the last thing I do is apply some lipstick and then I feel completely put together. Because I use it everyday, I am extremely picky. It has to glide on easily, have a rich color and actually do something for my lips.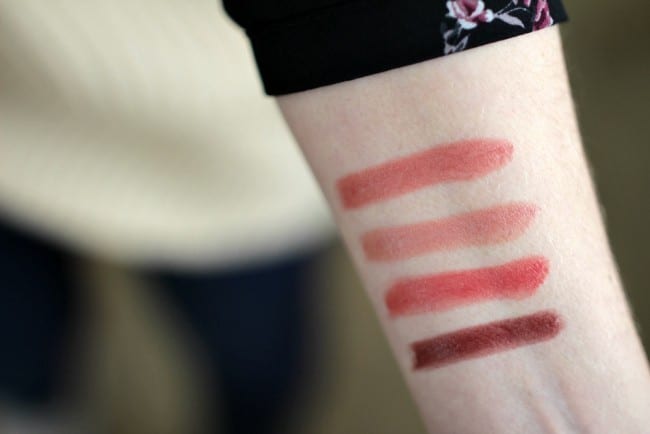 I purchased four colors that I knew complimented my skin tone, shown above. In order pictured they are Blush Basin, Nile Nude, Sunset Cruise and Russet River. I was so incredibly impressed with the richness of the colors. I've been wearing the Blush Basin for everyday and I have a feeling it's the color I'll reach for most often. For Valentine's Day I plan on picking up a tube of their red called Scarlet Soaked.
My 18 year old daughter is a lipstick aficionado. It's a topic she knows a lot about and she's my go-to person when I'm looking for a new brand or a color to compliment my outfit. I had her test out the new Burt's Bees lipstick and she loves them as much as I do. I knew she would! She's been using their tinted lip balm and lotion for as long as I can remember.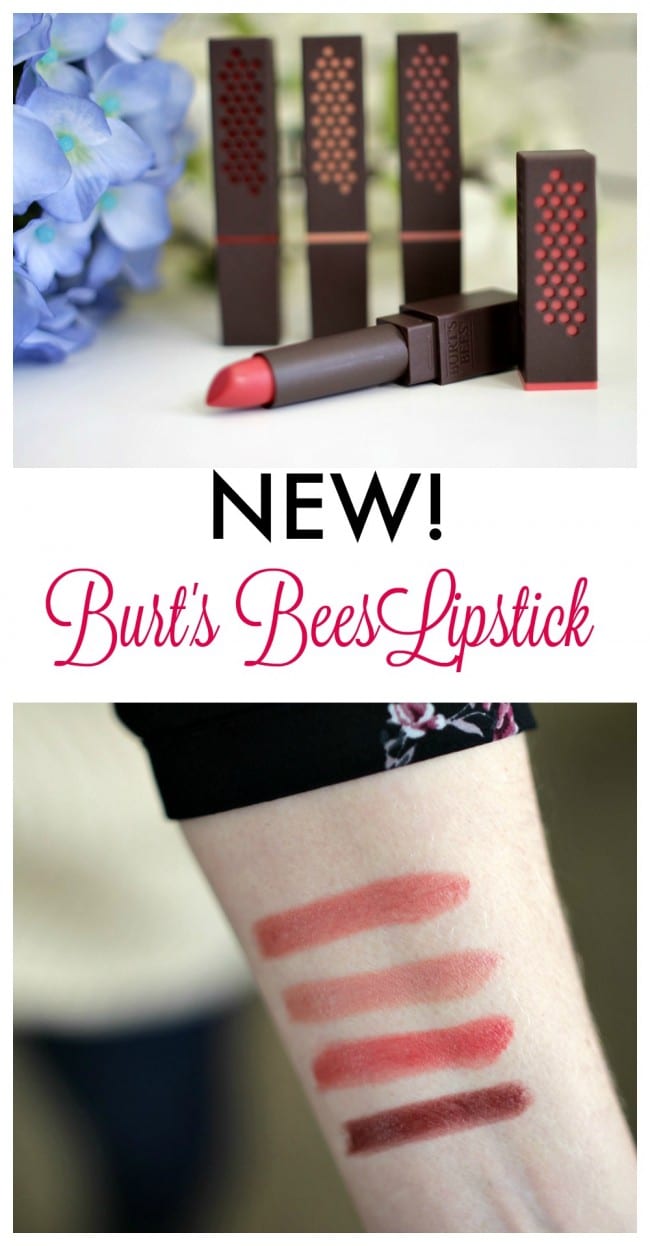 For awhile it seemed that lipstick wasn't very on-trend, or at least I didn't personally know many women who wore it. But it's definitely back and as popular as ever for spring. There were a lot of bold red lips walking the fashion runways, showing us what's going to be hot in fashion and beauty in the coming months.
Do you wear lipstick? Let me know in the comments below!