*This post is presented by Rack Room Shoes.
Are you ready for some Black Friday Shoe Sales from Rack Room Shoes? I know I am! One of my kiddos has shoes on his Christmas wish list, so you can bet I am keeping an eye out for sales. I am also on the lookout for a pair of black and/or brown booties for myself.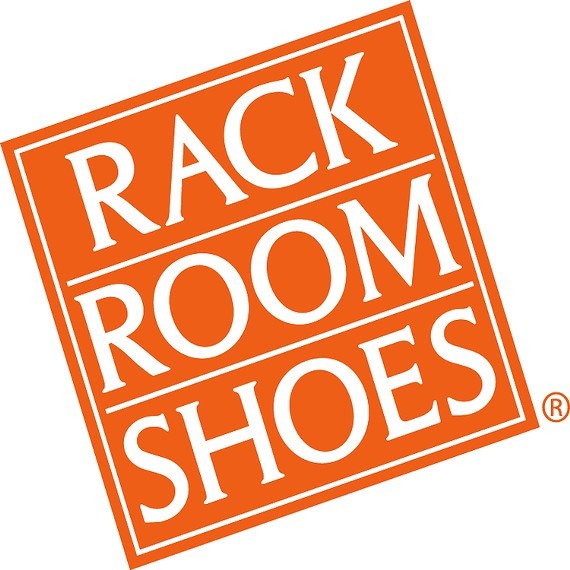 So what's happening at your local Rack Room Shoes for Black Friday? Here you go!
• Bonus Buys at $19.98 – over 100 styles!
• Scratch and Win Giveaways for the first 100 customers to make a purchase
– Prizes include Free Shoes for a Year, Free Pair of Shoes, $100 gift card and $10-25 promotional gift cards
As you can see, in order to get a scratch and win card, you need to get there early. So, check out great Black Friday shoe sales at your local Rack Room Shoes store, and check your store to see what time they open on Black Friday.
I am so excited to tell you about their Home For the Holidays Getaway sweepstakes, valued at $25,000! You can enter in store on November 27th and 28th. This is an opportunity for Rack Room Shoes to send you and your family on the perfect Holiday Getaway.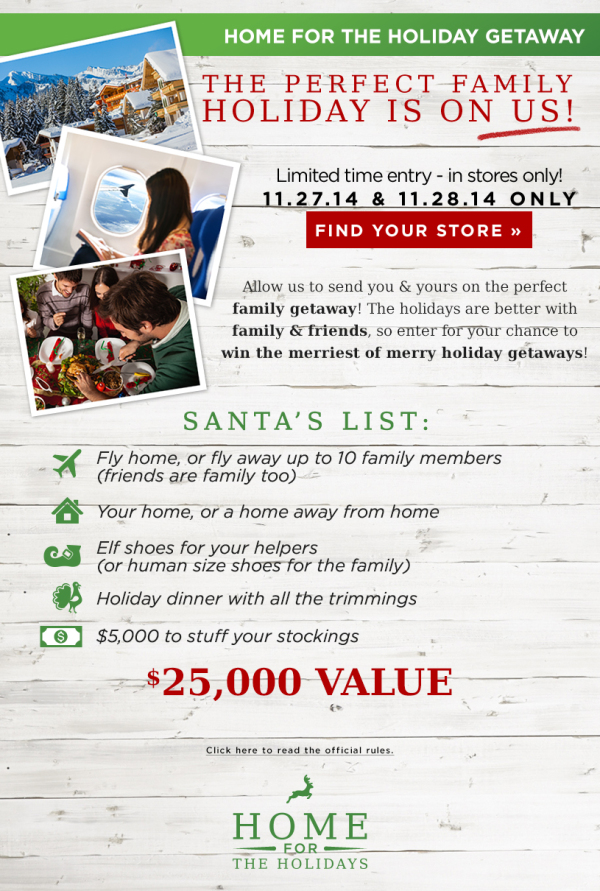 Here's what you're entering to win:
• Fly home, or fly away up to 10 family members (friends are family, too!)
• Your home, or a home away form home
• Elf shoes for your helpers (or human size shoes for the entire family)
• Holiday dinner with all the trimmings
• $5,000 to stuff your stockings
Sounds amazing doesn't it? Don't forget to enter when you head into their store on November 27th or 28th.
Also while you're in there, be sure to sign up for their Rewards program. I did and I've been very pleased with the discounts, coupons and $15 in
rewards for every $200 spent. They all add up to great savings, which is important to important to me. If I can save some money here and there, on items I'm purchasing anyway, it's a win for me.
Are you participating in Black Friday Shopping? What about Cyber Monday? Rack Room Shoes has a Cyber Monday deal I'll tell you about over the weekend, so check my Facebook page, Twitter and here on the blog to find out what it is!