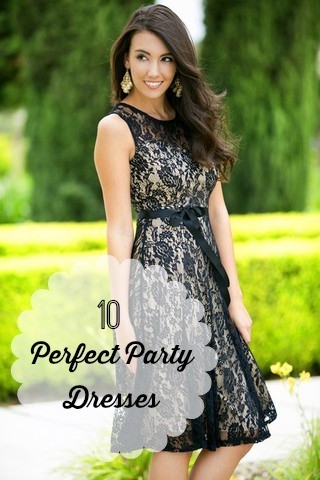 It's party season and these perfect party dresses will get you so excited about those invites! Not only that, but these pretties will make getting ready for them oh so easy. From lace and sequins to the little LBD, you'll find the best party dress for you. Oh, and I have a code for 20% off. Just enter PARTY20 at checkout.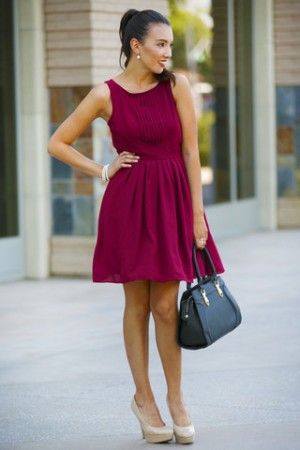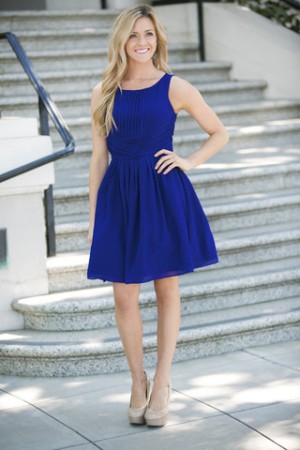 The Pleats and Thank You Dress is the proper way to show up at a party. With it's pleated bodice, gathered waist and layer of tulle – you'll have an amazing figure in this number. It comes in Burgundy and Royal. Pair this dress with nude heels and jewelry fit for a party.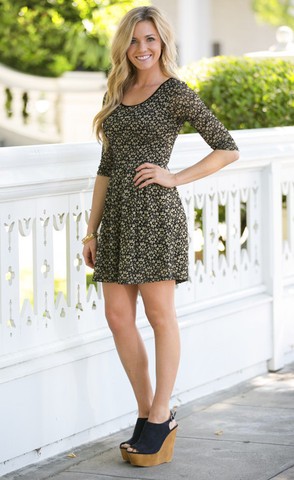 The Table for Two Party Dress features a crochet floral pattern, pleated detail, and a flattering cinched waist. Pair it with nude or black heels and a pair of gold earrings for the perfect party look.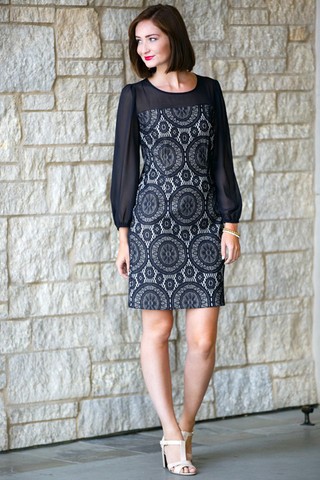 The Navy Mont Pellier Dress oozes sophistication. It features a long sleeve design, back keyhole detail, and embroidered pattern. Go bold with red lips and you're ready for a night out.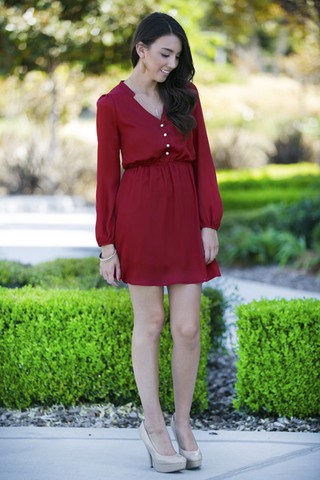 The Cranberry La Perle Dress is not only a beautiful color, it has gorgeous features including a v-neck and 4 pearl gold trim buttons cascading down to a cinched empire waist. This is a simple style that can be worn just about anywhere.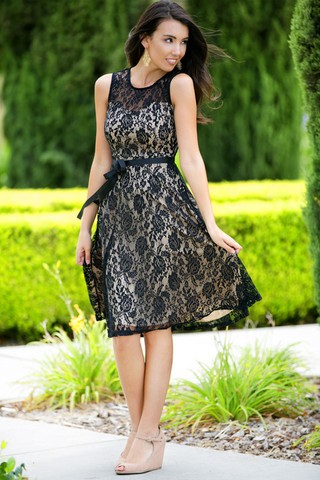 The Black Notting Hill Gate Dress is definitely love at first sight! You'll be party perfect with its sleeveless bodice, and belted cinched waist with lace detailing. A pair of gold earrings and nude heels will compliment this dress perfectly.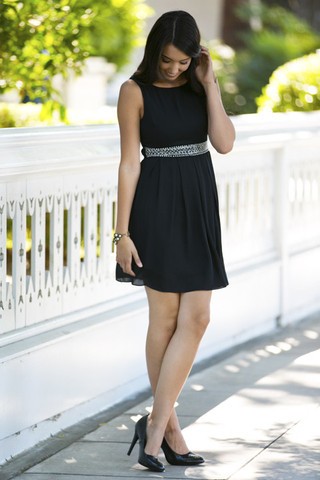 Would you like to dance? You'll be saying YES in the Ask Me to Dance Party Dress. This dress features a beaded waist, pleated design, and a slight open back detail. Pair it with black or silver heels and a clutch to round out your outfit.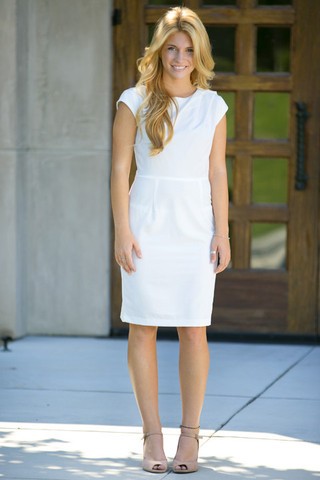 Wow them in white with the White Hayworth Dress. Isn't it stunning?! This dress can go from the office to a party with just a few changes. Trade out the nude heel for a pair of black ones with some bling. Add some statement jewelry and a fancy clutch and you're good to go.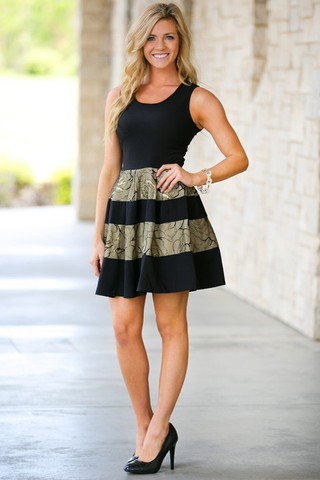 The Belle of the Ball Party Dress is fit for a princess! The elegant gold rose pattern, and keyhole detail give the dress a festive look.
Get ready to celebrate with the Make A Toast Dress in black and purple. This isn't your standard LDB and the magenta striped detail makes it stand out from all the others.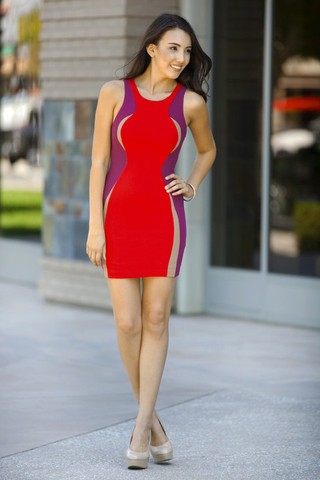 For the woman not afraid to show off her curves, the Daphne Dress is for you. The color block style and curve hugging design creates an hour-glass shape that will pop at the party.
Which party dress was your favorite? Don't forget to use code PARTY20 at checkout for your 20% discount.