Believe it or not, back to school time is just around the corner and that means it's time for parents to start planning their shopping. I have two tweens and keeping up with their schedules is insane. That's why we teach them to keep up with their own schedules at an early age. It keeps mom and dad sane and helps teach them valuable lessons for the future.
Update: myPlan is no longer in stock and she now uses the I'm Very Busy planner by Ban.do. It's the perfect size for her to carry around in her backpack, plus it has an elastic band to help keep it closed, an inside pocket, color-coded month tabs and a sticker page.
My daughter loves to carry around a planner. We were given one to review and she loves it. It's the myPlan.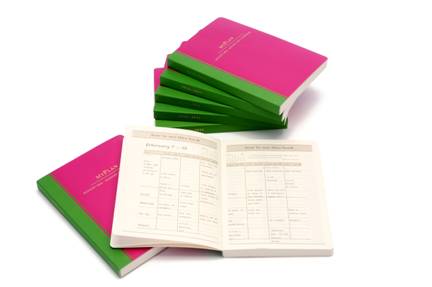 The myPlan is an academic calendar for teen girls on-the-go. From the creators of MyAgenda and MomAgenda, coveted by scores of celebrities such as Rachel Zoe and Jennie Garth, myPlan was created specifically for teens with a jam-packed schedule and the smarts to know the importance of keeping it organized.
From classes to exams, sports practices to games, myPlan keeps you and your life organized with monthly calendars and week-at-a-glance views that include additional columns to personalize priorities such as exercise, meetings, etc. myPlan also contains a list of online resources (VIP websites), toll-free numbers and holidays, as well as an address book, lined paper for note-taking and monthly charts for keeping track of birthdays.
Best of all, myPlan, is small and portable. A mere 5 x 7 inches, it will easily fit in your book bag, gym bag or purse, making it the must-have planner for you and your peers – everyone in the 13-19 range (and beyond).
Where can you get one of these? Staples store nationwide. Head on over to your local Staples store and check it out!
Disclaimer: MomFabulous received the myPlan for this review. Opinions are my own and no additional compensation was received for this review.