*This post is presented by Rack Room Shoes
It's spring time ladies, which means a number of things when it comes to updating your wardrobe and those spring outfits. One of those is adding fun pops of color! Not too terribly long ago when you would scan through my closet of shoes, you would notice two things – black and brown. But no color! I have really changed things up in the past few years and have added shades of coral, red, pink, blue, yellow and more. I love adding color to an outfit with my footwear and that's exactly what my daughter and I are sharing with you today.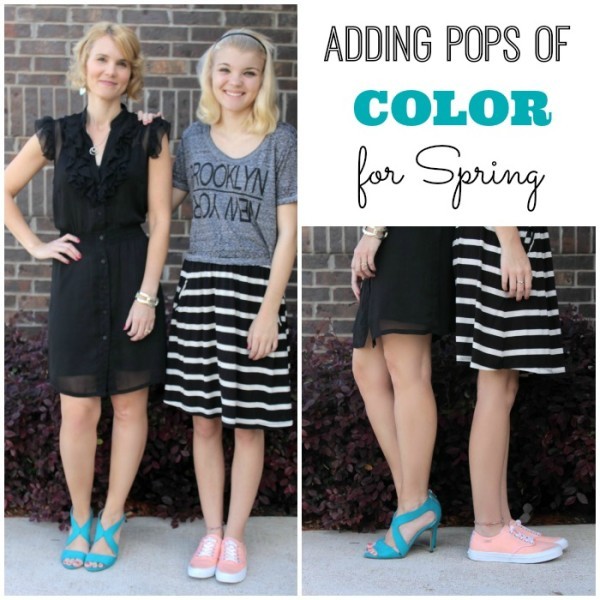 We've teamed up again with Rack Room Shoes to share with you two of our favorite pairs of shoes. Isn't the pop of color great?! It really takes a pretty cute outfit and makes it super cute!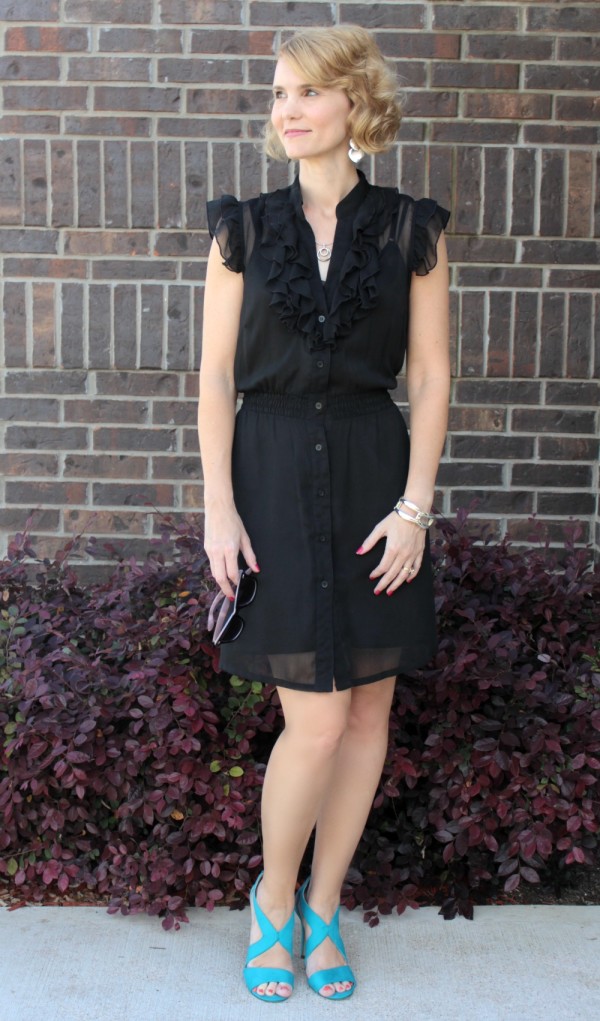 I'm wearing the Xappeal Veronica shoe in turquoise and let me tell you, I can't get enough of these! I wore them a couple of times at Austin Fashion Week events. It took me one night to break them in, but after that – they're quite comfortable.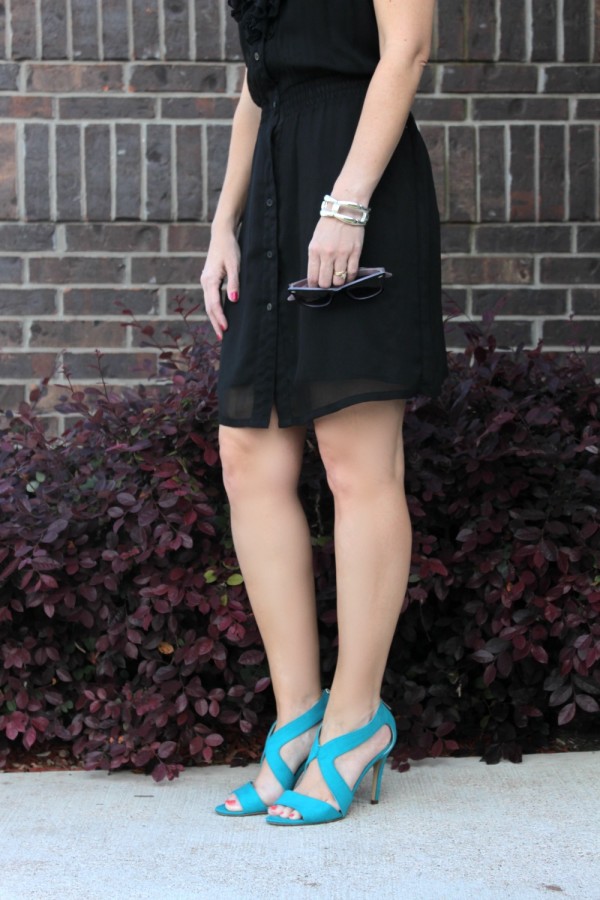 I love wearing these shoes with an all black outfit. It really makes the shoes stand out! I went with a black dress I've had for many, many years and minimal jewelry. Another bonus when it comes to this shoe…they make your legs look awesome!
Here's a closer look at my black ruffle dress.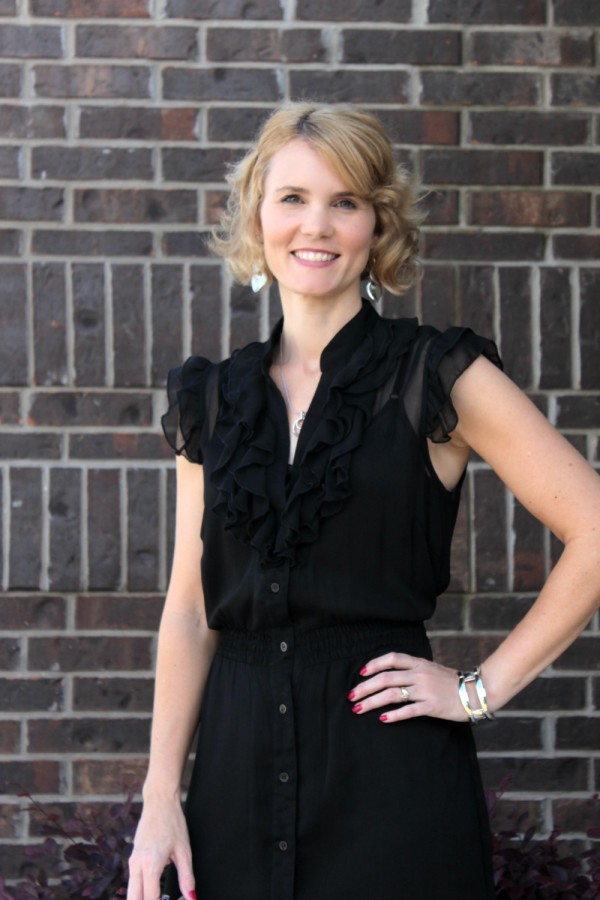 What you can't see in these pictures, is the back of the shoe. It has a back zipper that adds a nice finishing touch to the shoe.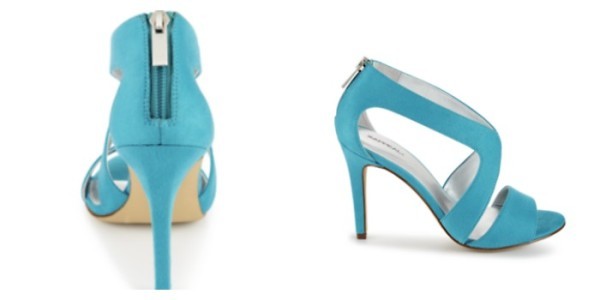 Hannah is wearing a pair of Vans Camden Stripe. She loves this color and it takes her already cute outfit, up a notch.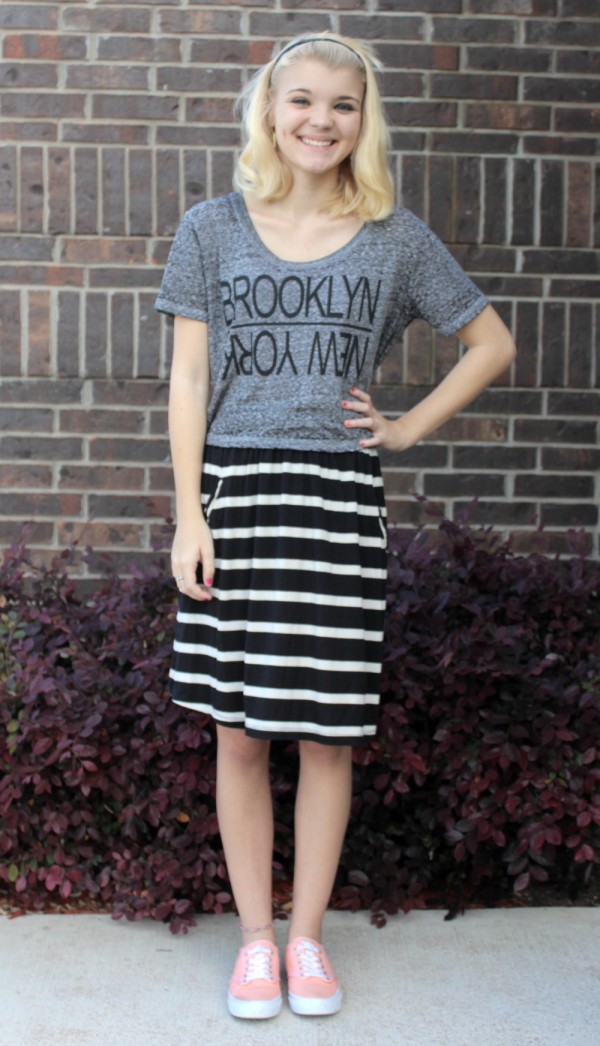 She paired it with a black and white striped skirt and crop top, one of her favorite spring outfits.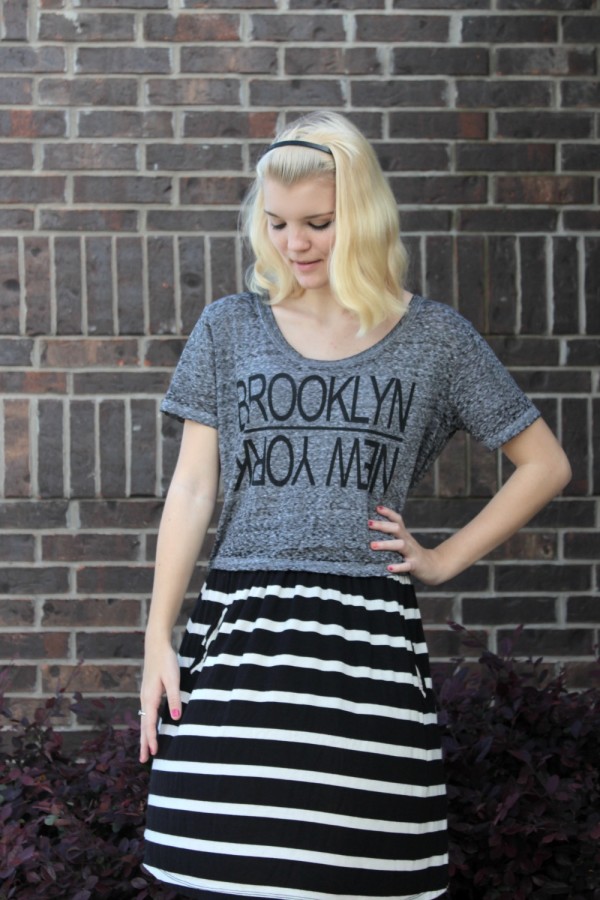 This is the perfect outfit for school or a weekend with friends.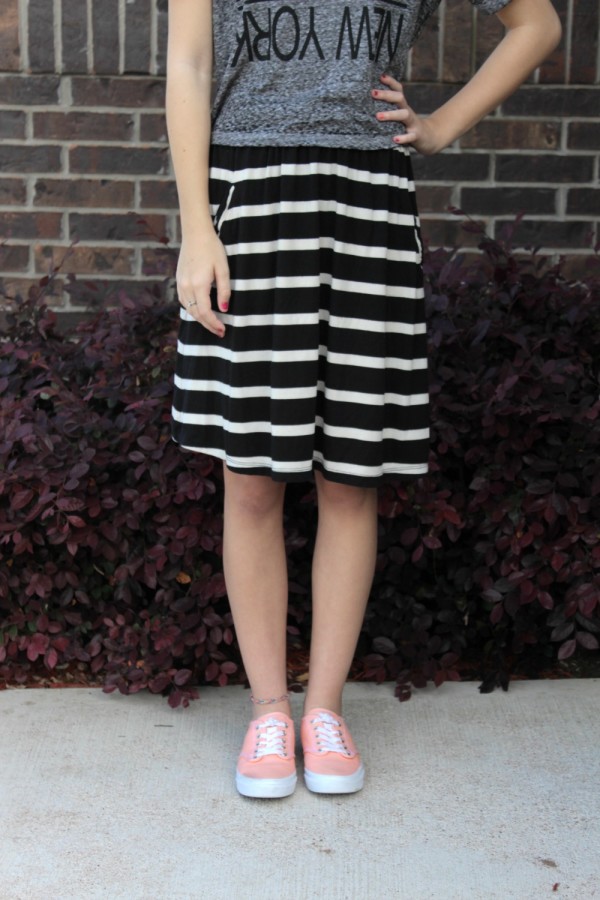 These Vans feature a gray stripe with stars on the back. A skater style shoe like this goes with shorts, jeans or as Hannah styled it – a skirt!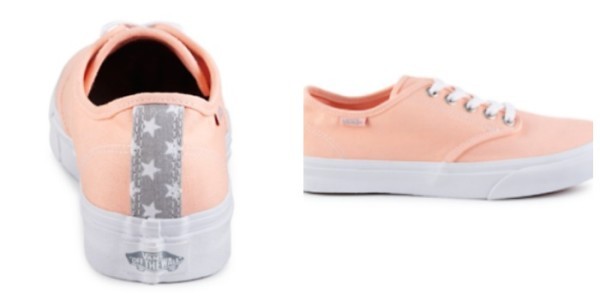 Do you like to add pops of color with your footwear to your spring outfits? Or is it something you would like to try? Head on in to your local Rack Room Shoes or shop online for the latest styles in footwear and look for something that says WOW!