I'm definitely a bargain shopper when it comes to fashion. I do have four other people in my family to shop for and well, they are important as well. So when I see a top that I absolutely love but the price tag is $500, I'm going to have to pass and find something similar but much more affordable.
That's why I love Splurge and Steal posts. They show you the item you can splurge on if you have the money and just want to go for it or the item that is very similar and priced just right. I plan on doing more of these because I find them very helpful (and my daughter, who is now required to use her own money for clothes, loves them too. 😉 )
A Splurge and a Steal: Two Totes
Splurge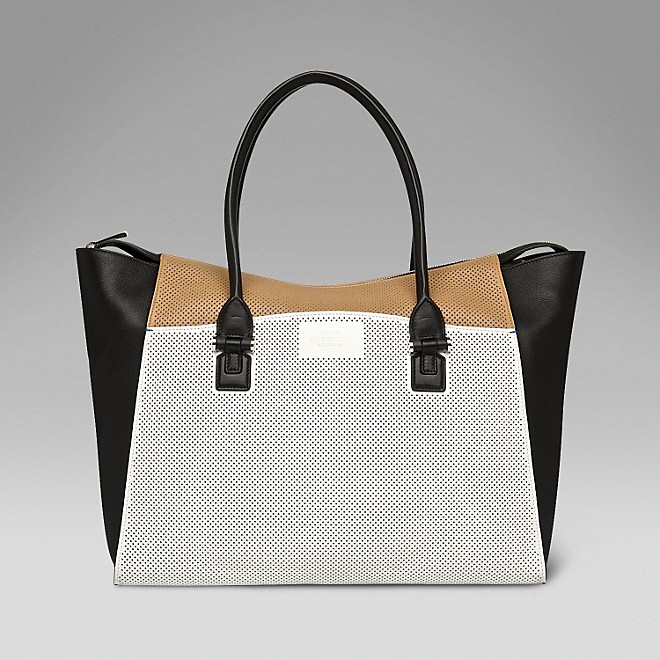 The Smythson "Eliot" tote is a splurge at $2360. It's made with calf leather, has six pockets,black fabric lining and silver finish hardware.
Steal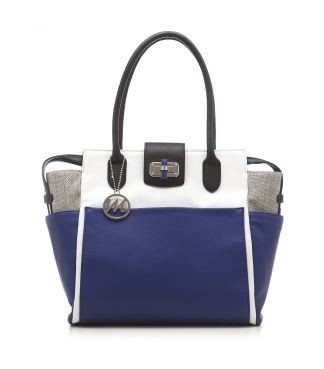 The "Julie" Colorblock Tote not only has a great name, but it's a steal at only $90. It comes in three different color combinations and has several pockets and interior organization to hold all of our many items.
For another $25, you add the essentials. What are the "essentials"  you ask? They are: a Wallet with Detachable Shoulder Strap, Cosmetic Case, Scarf, Umbrella with Pouch, Key Ring.
—
Which one is your favorite – the Splurge or the Steal? I'm going to have to go with the Steal. And not just because they named it after me. 😉