"I participated in an Ambassador program on behalf of Mom Central Consulting for Kohl's. I received Kohl's gift cards and sample pieces to facilitate my posts and as a thank you for participating."
A couple of days ago we had the first celebrity spotted in a piece from the Peter Som DesigNation collection that's coming to Kohl's in April. Jenna looks fabulous in those pants doesn't she? As you know, I'm working with Kohl's as an Ambassador and today I get to show you a personal sneak peek at some of the pieces from the Peter Som DesigNation Kohl's collection. I am so excited and have fallen in love with these pieces that will definitely be staple items in my spring/summer wardrobe!
The collection is inspired by the colors, the culture and the island life of St. Barths.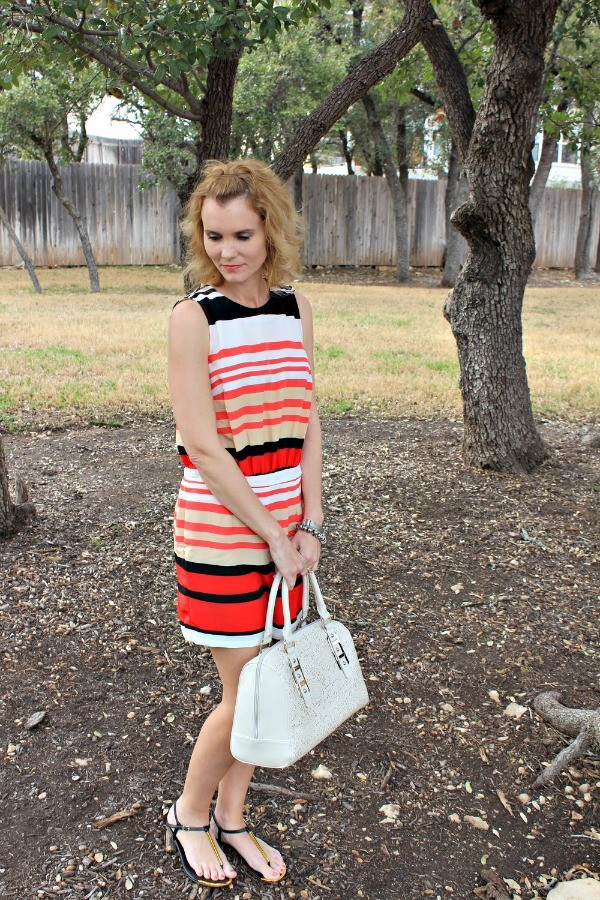 The first piece from the Peter Som collection is this Striped Romper. I have fallen back in love with rompers all over again. Yes, I wore them back in the day and I'm wearing them again. This romper is extremely comfortable and I've already given it a test run. I wore it all day yesterday out and about running errands, on a lunch date and even to a business meeting at Starbucks. It was a little chilly, so I threw on a black cardigan and it worked perfectly. The great thing about this style of romper is you can dress it up or down.
The Romper is 100% Polyester, it has a zipper in the back with a little clasp at the top. The button detailing on the top of one shoulder adds a nice extra touch. I paired it with black sandals, my new Kohl's handbag and very minimal jewelry.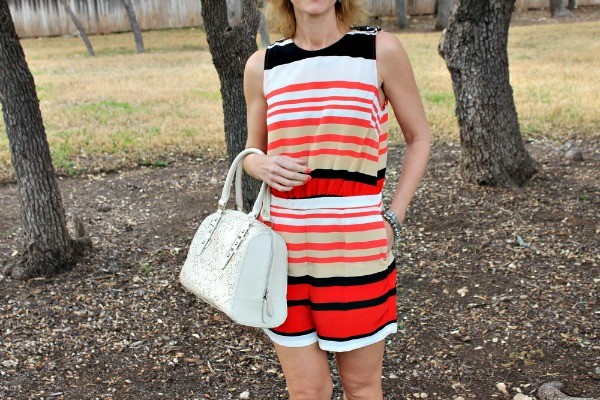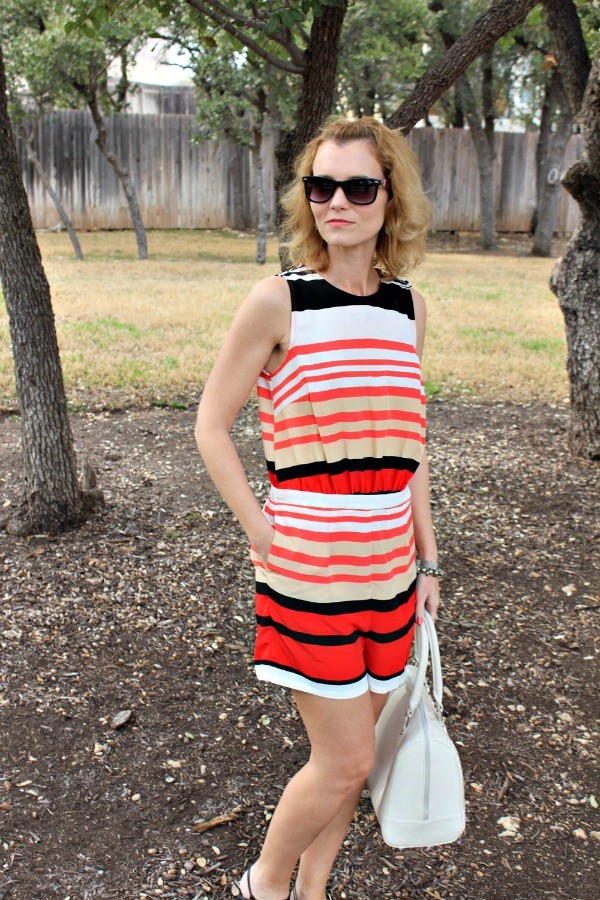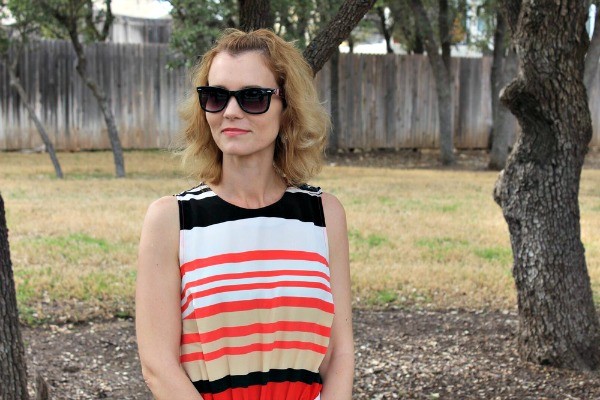 I am in love with this Pineapple Tank Top. Who wouldn't be?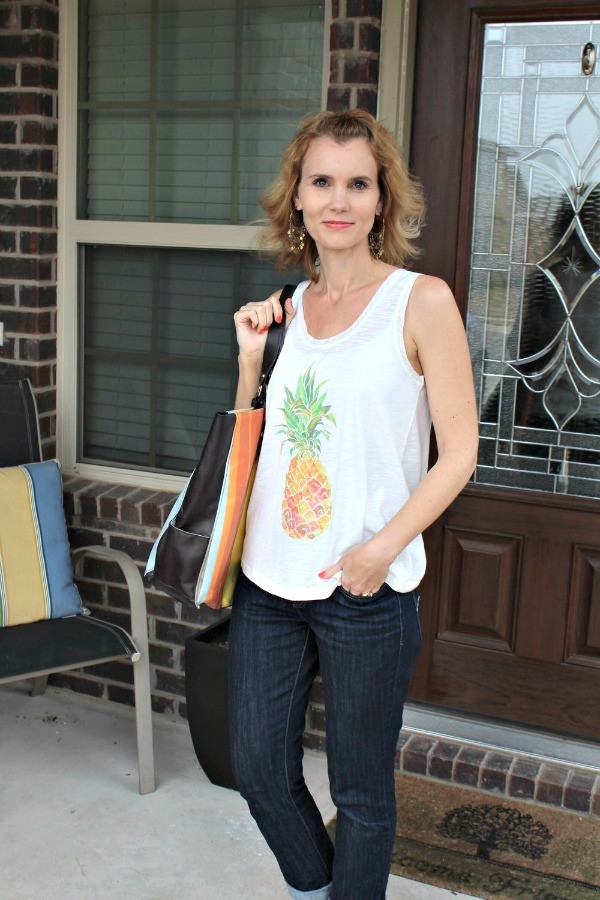 This top was begging for a pair of laid back cuffed blue jeans, sandals and a tote filled with beach essentials. I wore this top the other day and someone said "You have a pineapple on your shirt! How cute!" It seems it was something a little unexpected. 😉 This tank top would also be perfect with shorts, as well as layered under a blazer or cardigan. As you can see on the Kohl's Peter Som page, they styled it with pants and a blazer.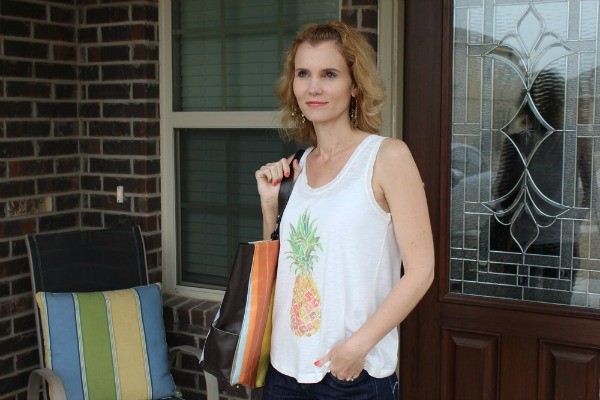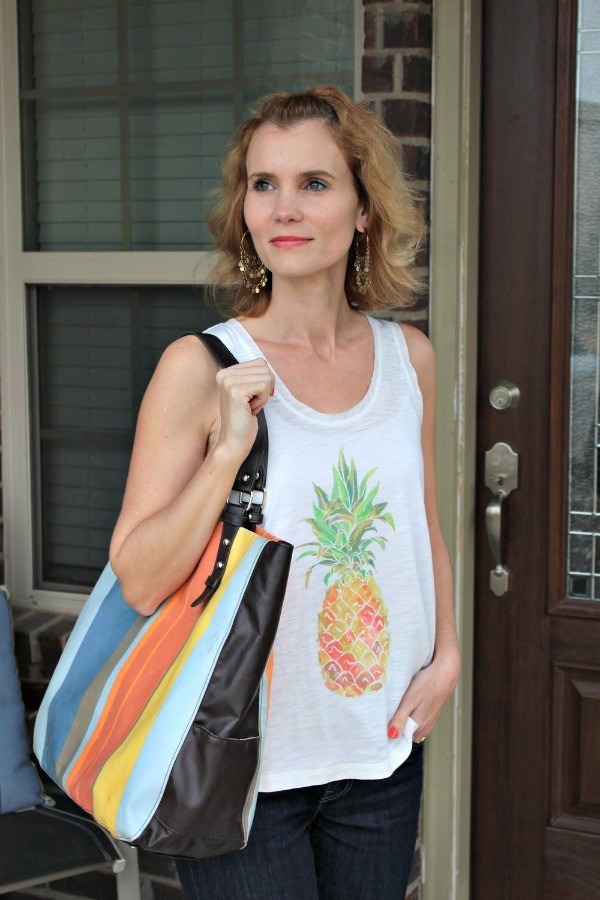 The top is made with polyester and rayon. It is so lightweight and comfortable. A must own tank for the spring/summer season!
Now for a must-own dress…check out this Halter Dress.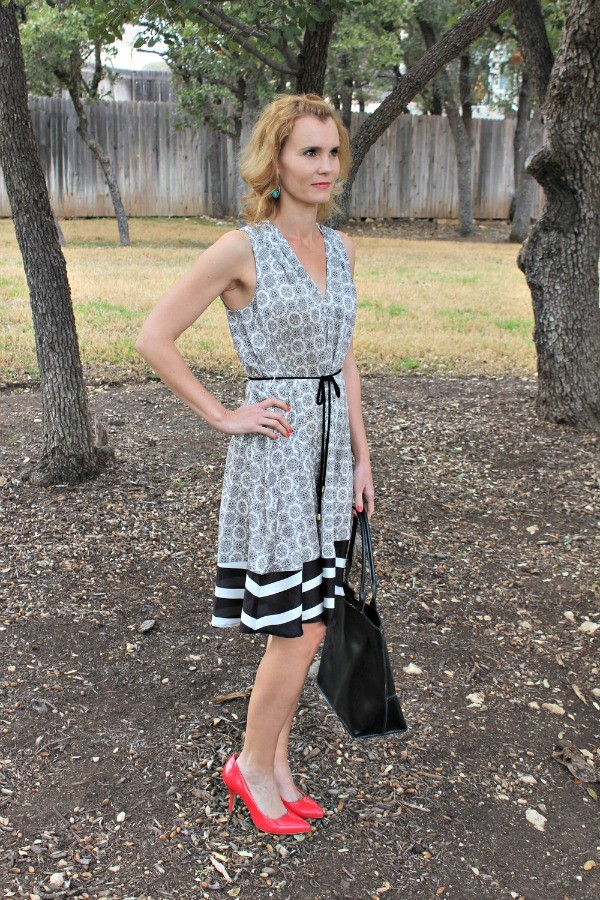 Made with 100% polyester it just feels amazing on. Between the mixtures of prints and the style, I will be wearing this dress everywhere this spring and summer. When we go on our beach trip, we always go out to one nice dinner. This is the dress for that dinner out.
At first I styled this with a pair of wedges and then I thought, nope – break out the heels Julie! Those coral heels were begging to be worn with this dress and it works. The great thing about this dress is I can wear it with those wedges if I want, or a pair of sandals and of course – the heels.
The v-neck line and belt that ties give this dress a very feminine look. It allows you to show off your figure and waist line.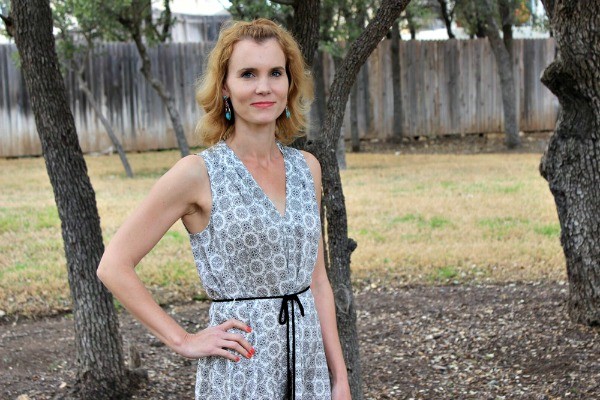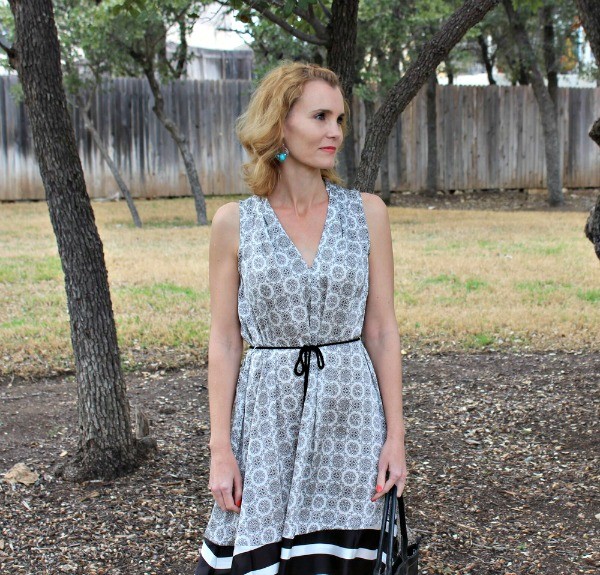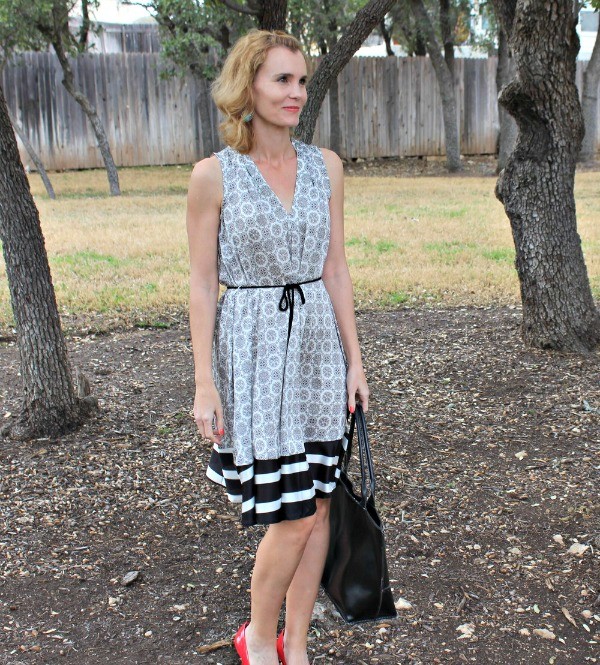 What do you think of the Peter Som DesigNation for Kohl's Sneak Peek? Do they shout island life to you? They definitely do to me and all three of these pieces are coming to the beach with me this summer, as well as being worn over and over again throughout the coming Spring/Summer seasons. I can't wait to see how else I can style these.
You can shop the Peter Som for Kohl's pre-sale on April 4th and 5th and the full collection will be available online April 7th and in-store and online April 10th.