Going to the store and picking up the first cleaning product you see on the shelf can come with some drawbacks. After all, traditional cleaning products are filled with mysterious chemicals and, not only that, they're packaged in wasteful plastic that's going to end up in the landfill sooner rather than later.
How can you make your cleaning process healthier both for your family and for the planet? Turns out, there are several ways you can do so, just by making a few switches and some conscientious decisions.
Here are six easy ways to make cleaning the house more eco-friendly and safer at the same time.
1. Make Use of Those Pantry Staples
You likely already have everything you need to keep your house spotless in your fridge and pantry right now. There's no need to rush out and buy an extra product.
The three major wunderkinds when it comes to eco-friendly, safe cleaning? Lemon, vinegar and baking soda.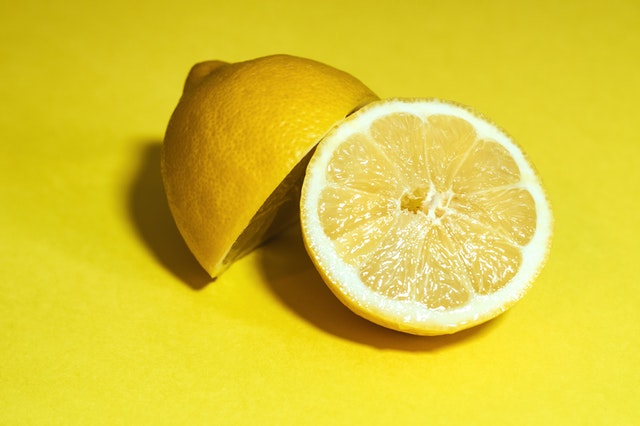 These three items come in handy in a whole host of situations.
Use lemon and baking soda to remove stains. Combine lemon peel and white vinegar for an easy, all-purpose cleaner. Rub lemon across your countertops or dishes to disinfect.
Baking soda and water can remove rust and grease. It can even clean away tough, stuck-on stains in your oven, around your toilet bowl or on your clothes.
Vinegar comes in handy when it comes time to clean your dishwasher (which, yes, you should be doing on a regular basis!), as well as when you want to wash your windows.
To find exact ingredient quantities for any of these uses, all it takes is a quick Google search from your phone and you're on your way to a cleaner house, no harsh chemicals or extra plastic required.
2. Ditch the Paper Towels
This one is a bit more for the planet's health versus your own, but it's still a good practice all the way around: ditch those paper towels. You don't need them!
Save some trees and start using re-usable, washable cloths to clean all the surfaces in your home. You can even take things a step further and purchase cloth napkins for your dining room to replace the paper ones.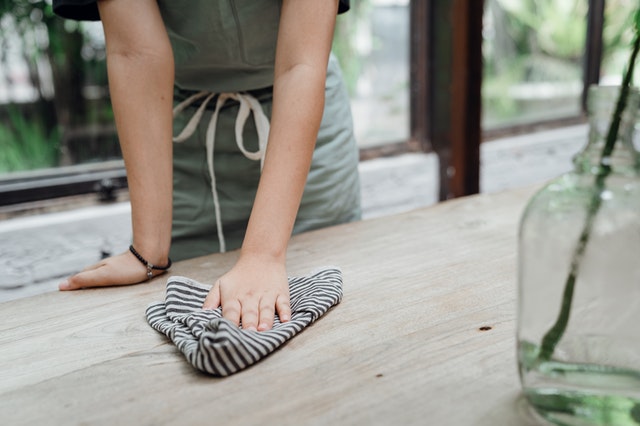 Just remember to frequently wash all your cleaning cloths with hot water, to reduce the chances of any mildew build-up or the chances of spreading germs from surface to surface.
3. Forgo the Air Freshener
You may think that sweet-smelling air freshener is innocent but think again. An NRDC test showed that more than a dozen household air fresheners contained chemicals that can disrupt your body's hormones.
Keep that danger away from your family and use all-natural air fresheners: the actual air. Just crack the windows every so often!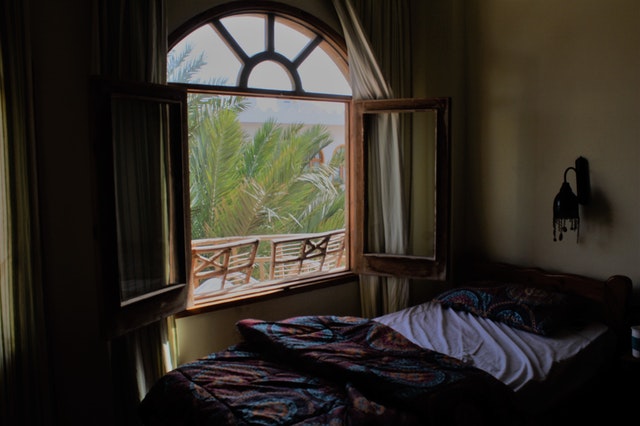 If it's too cold out, give your home a cozy scent by boiling some oranges and cinnamon sticks in water on the stove for a while, or popping a few teaspoons of vanilla into an oven-safe dish and letting it rest in the warm oven for a few hours.
4. Pick Your Sponge Carefully
Did you know that the typical plastic or polyester sponge not only takes forever to break down in a landfill once you toss it, but it also can produce chloroform when it's exposed to certain liquids? Yikes!
Go with a healthier sponge. Look for those made from cellulose (you can find them on Amazon or at just about any health food store). Cellulose sponges are biodegradable and are even more naturally absorbent than your normal sponge!
5. Don't Throw Out the Bad Just Yet!
But wait! If you're trying to make your cleaning process that much more eco-friendly and safe for the family, you may be tempted to just toss out all your old, chemical-laden cleaners. You'll want to think twice before you do, though.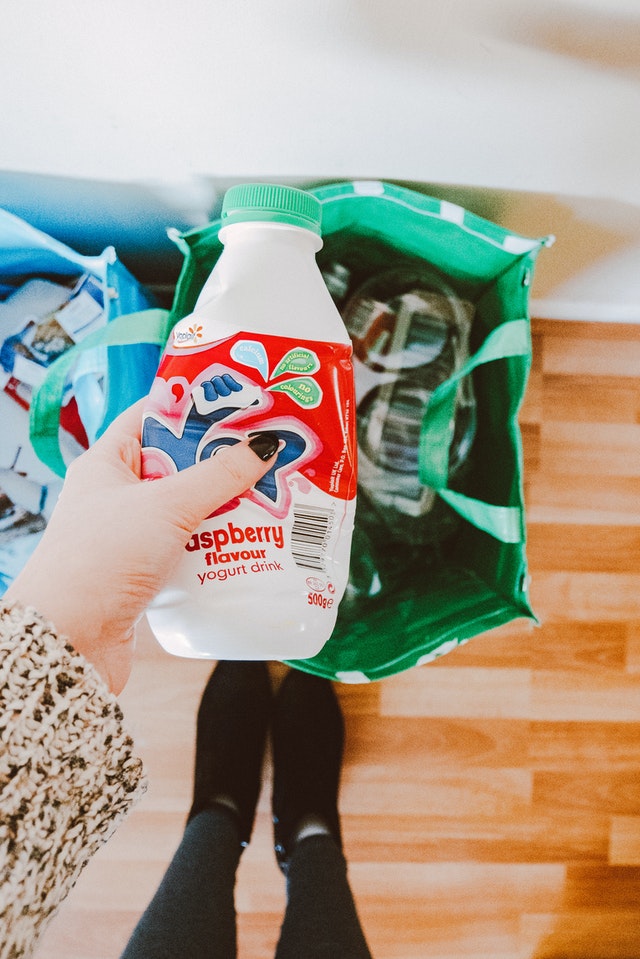 Just throwing your old cleaners into the trash can means they end up in a landfill — where all those chemicals end up in the local soil and water system.
Instead, investigate ways your community may provide resources for toxic recycling. If they don't currently offer any way for residents to recycle toxic products, ask why!
6. Think of Your Resource Usage
Lastly, beyond thinking of the cleaning products you use, think about the resources you're using every time you pour a bucket of water to mop the floor, you run a cycle on the washing machine or dishwasher or you plug in the vacuum.
How can you reduce your energy and water usage as you clean?
Some simple ways include using more old-fashioned methods for cleaning rugs and mats (taking a rug outside and giving it a good beating was the way things went before the advent of electricity), only running wash cycles when you have a full load of laundry or dishes and choosing cleaners that don't require water dilution.
If you're moving into a new home or purchasing new appliances in the near future, you can take things further by specifically looking for green, energy-friendly, water usage-reducing appliances.
Other Helpful Articles: