There's no way to prepare yourself for the changes that occur following pregnancy and childbirth. That's especially true today – when celebrities step out in skimpy bikinis in what seems like hours after having children.
But unless you're one of the elite .006% of people who magically bounce back after childbirth, you probably struggle with embracing your new body. Yet we're told that we should revel in our post-baby bodies. We should love our sagging skin, our stretch marks, our rounder, softer selves. We should relish our life-giving abilities – pancake boobs and all.
Unfortunately, it's not that simple.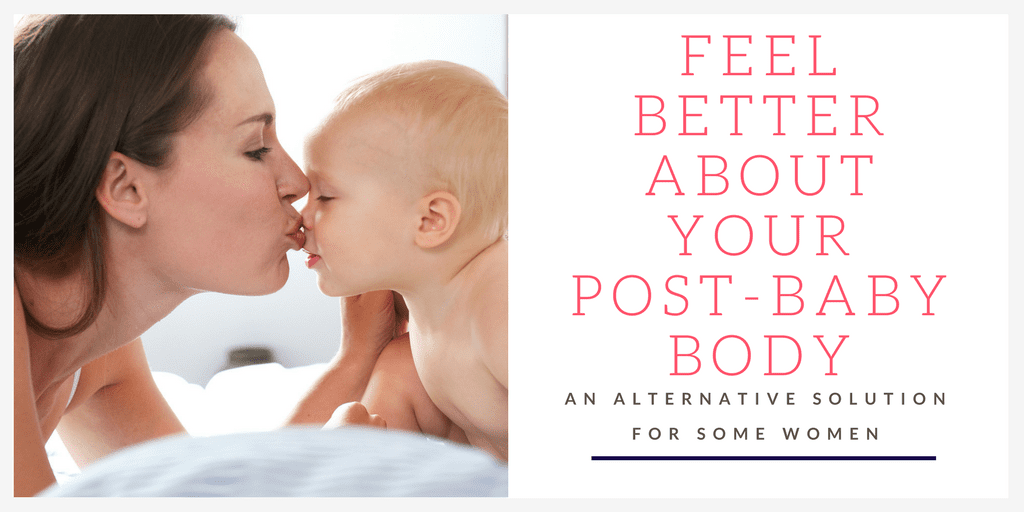 Feel Better About Your Post-Baby Body
For many moms, the struggle to accept their new body (one that they perhaps weren't that fond of, to begin with), is one of the most challenging aspects of motherhood. Feeling self-conscious or insecure can negatively impact your overall happiness as well as your relationships with friends and loved ones.
So what can you do?
I'm a firm believer in self-care, and part of that means doing what makes you happy and confident. And for many, that may mean plastic surgery.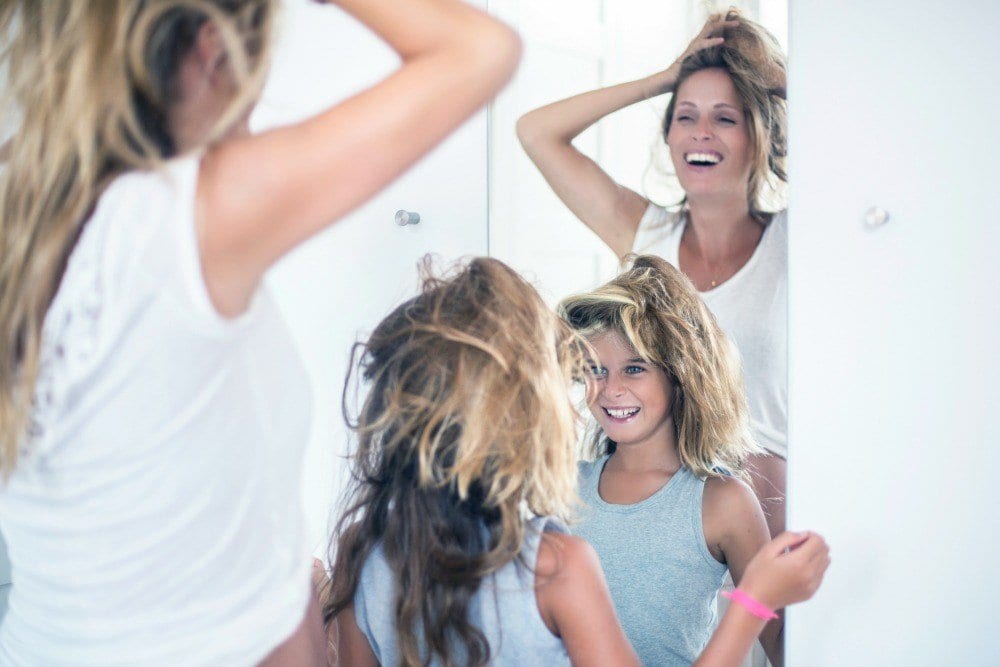 Why plastic surgery?
Let's face it: Even if you eat perfectly and exercise religiously, sometimes there are changes that just can't be undone after having kids. Some of these may include:
Extra skin around your tummy
Deflated breasts
Stretch marks
Stubborn areas of fat
Unfortunately, no amount of exercise can remove extra skin, and there's no magic cream to make your boobs bigger or stretch marks disappear. In these situations, the only way to get your body back is through plastic surgery.
Which procedures can I choose from?
Combining procedures that specifically target areas of a woman's body that are altered by pregnancy, breastfeeding, and childbirth is known as a Mommy Makeover.
According to the website of Synergy Plastic Surgery, moms often choose to have breast augmentation, liposuction, and tummy tuck surgery as part of a Mommy Makeover [at the Austin practice. However, you can customize your treatments depending on your needs.
Other options that surgeons offer as part of a Mommy Makeover include:
Breast lift
Breast augmentation revision
Labiaplasty (vaginal rejuvenation)
Because Mommy Makeovers combine several procedures into one surgery, you avoid extra facility and anesthesia fees (which can save you a ton of money) and multiple recovery periods. However, the recovery from a Mommy Makeover can take a while. Be prepared to miss work and social events for a few weeks, and don't expect your new body to appear right away. It can take 3 to 6 months for your final results to emerge.
Is it for me?
Deciding to have plastic surgery is a very personal decision, and you want to do it for all the right reasons – to feel better about yourself, to enhance your confidence, and to feel like your outside matches your inside. Choosing to have surgery to please someone else or because you feel pressured by outside influences could lead to regret.
Before you make a decision, Dr. Kerr and Dr. Blagg recommend asking yourself these questions:
Am I changing my appearance for me?
Do I have a realistic idea of what surgery can accomplish?
Do I understand the risks of my procedure(s)?
Am I healthy physically and emotionally?
Am I finished having children?
Can I afford it?
Is now the right time?
Once you have worked through these questions, you'll want to talk to a board-certified plastic surgeon. In fact, talk to several of them. Find someone that you click with. Discuss your goals and what can realistically be achieved. Make sure that you trust your surgeon and feel confident in their abilities before committing to surgery.
Remember: It's your life.
Plastic surgery can be a positive, life-changing experience for many moms who struggle with their self-image.
So why are some afraid to take that next step?
I'll admit I know women who aren't open to going under the knife because they look down on plastic surgery. But I also know women who have had plastic surgery, and their lives and relationships have changed for the better.
I'm a firm believer that having a positive self-image and inner confidence is key to a happy, healthy life (and happy, healthy kids). Deciding to do something for yourself that will make you feel better, inside and out, shouldn't come with a guilt trip. Do what makes you happy and live the life you desire.
Austin Location:
Synergy Plastic Surgery
11200 Manchaca Road, Suite 201, Building 2
Austin, TX 78748
Phone: (512) 244-1439
Round Rock Location:
Synergy Plastic Surgery
7700 Cat Hollow Drive #103
Round Rock, TX 78681
Phone: (512) 244-1444