Sponsored post by Mirum Shopper. All opinions are my own.
When you hear 'live beautifully' what comes to your mind? For me, my family is what pops into my head first. As I watch my kids grow older, turning into adults and entering new stages of life faster than my heart and head can even keep up with, I find myself embracing what really matters in life.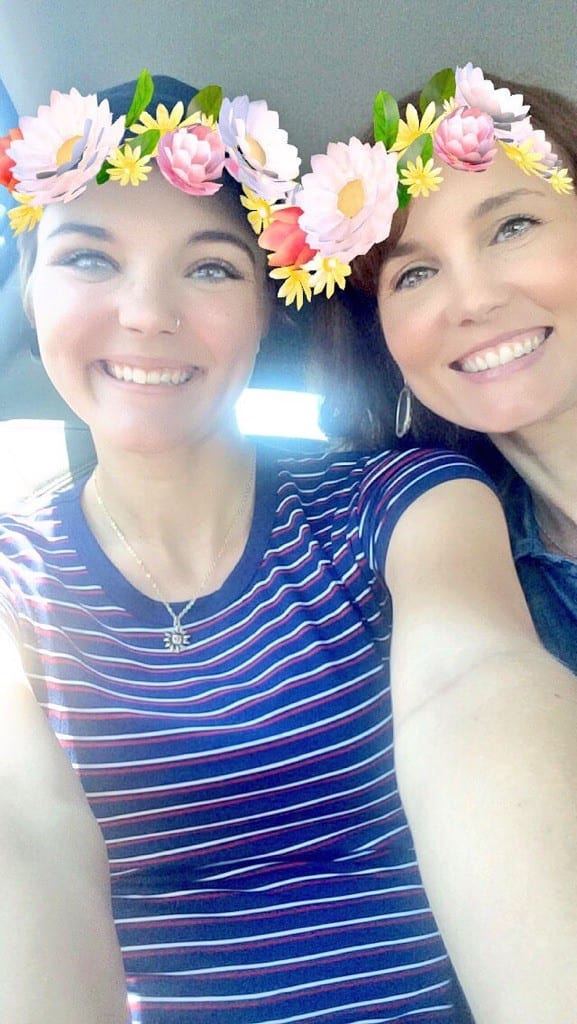 I no longer have FOMO (Fear Of Missing Out) and I say no more than I say yes. I'm getting better (a little better) at not having to have the house in perfect order because as my husband tells me 'it just means it's lived in and that's a good thing'. I've been getting caught up less in the comparison game and loving my kids for who they are – not who I think they should be. And we're working hard on spending our money on what matters most, not that new shiny thing over there.
I've teamed up with Suave and HEB, to share with you some ways my family lives beautifully everyday.
1.We eat dinner together as much as possible
This is an important one to me, especially given the fact I'll have one less member of the family at the dinner table in a few weeks. (Hello college.) I truly believe that because we've put so much importance and an effort to eat together several times a week, my kids value family time. We have no set agenda during meals. It's just a time we eat together and let the conversation take us where it wants. There are nights we're all exhausted and the conversation is minimal and that's OK. But it's a time to reconnect and I am incredibly thankful for it.
2. We save money so we can spend it on the things that matter
Our family loves and I mean LOVES to travel together. If we could do it full time, we would. (And we just might some day when the time is right.) A couple of years ago I started a vacation jar that sits on our dryer. We add to it when we can or want to, but more than that, it's a visual reminder to me of what's important to spend money on and what's not.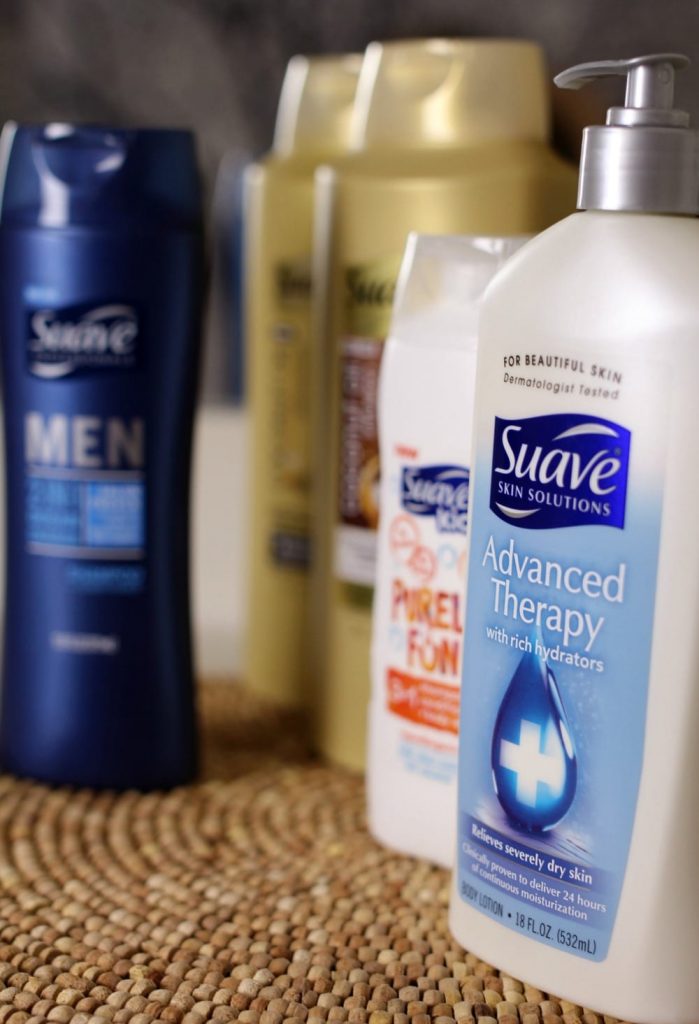 For example, we don't purchase expensive beauty products and instead stick with brands, like Suave, that are the same quality and perform just as well as premium brands, but are affordable. We don't eat out a lot and instead, cook more meals at home. (Full disclosure: not eating out is a hard one for me, but I've gotten a lot better over the last year.) We don't buy new things just because we want them, but instead ask if they add value to our lives. Just by making a few spending adjustments, it allows us to travel and do more – and that to me, is a beautiful life.
3. We laugh
One time while out in public, our entire family was laughing at something so hard we were crying. I don't even remember what it was over, but I do remember one of my kids saying 'sometimes I think we laugh too much'. Not possible!
I remember as an early 20-something, not being good at laughing at myself. There were things that hurt my pride and the idea of laughing at myself sounded ridiculous. Now that I'm in my 40s, I realize how healing (and freeing) laughing at the ridiculous things we do is.
Loosen up and laugh. It's good for you.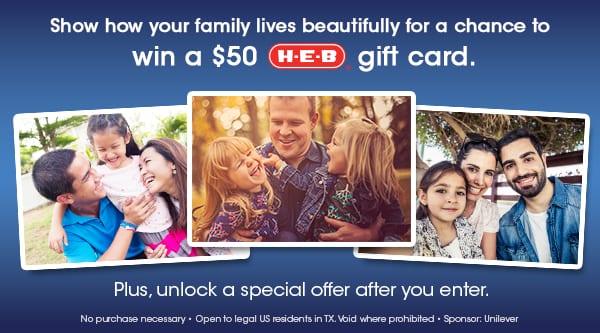 Now it's your turn to tell me how you live beautifully with your family every day. In doing so, you can enter for a chance to win a $50 HEB gift card. Visit this page, which gives you all of the details. Submitting a photo entry is worth 25 entries and submitting your info is worth 1.
Plus, once you enter, you'll unlock a special offer on Suave Men and Kids products.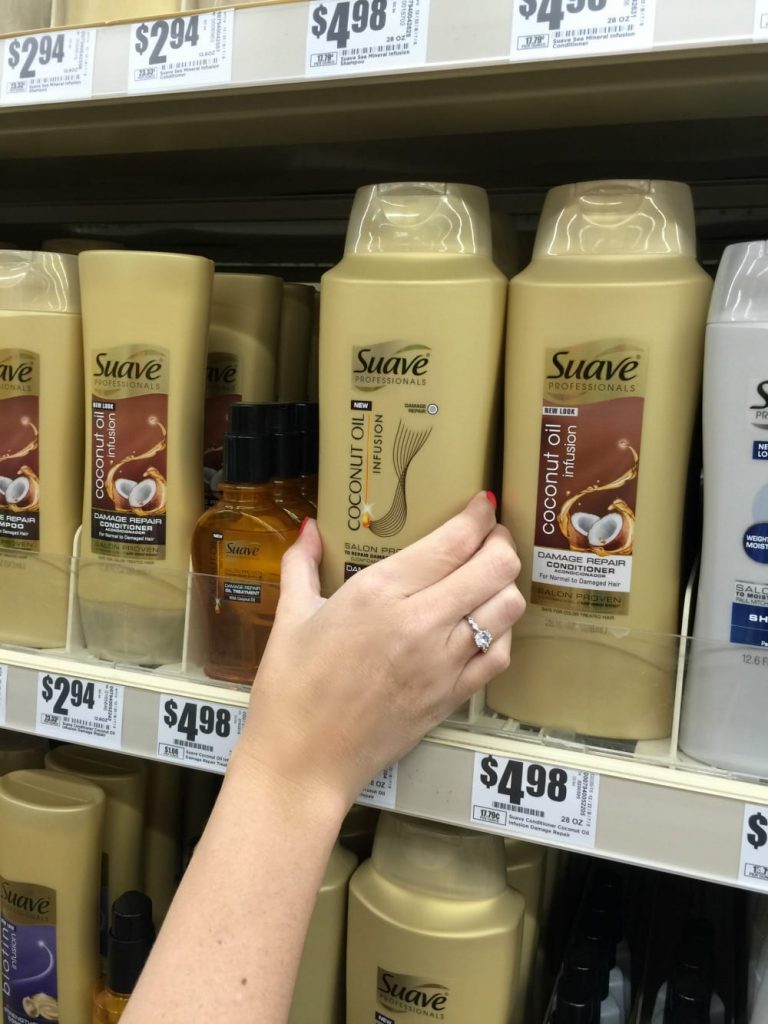 Additionally, there is an HEB in-store savings of $1.50 off any ONE (1) Suave Infusion Hair or Suave Gold Lotion Product. (Offer Valid 8/24/16-8/30/16).
Make every day more beautiful with Suave!