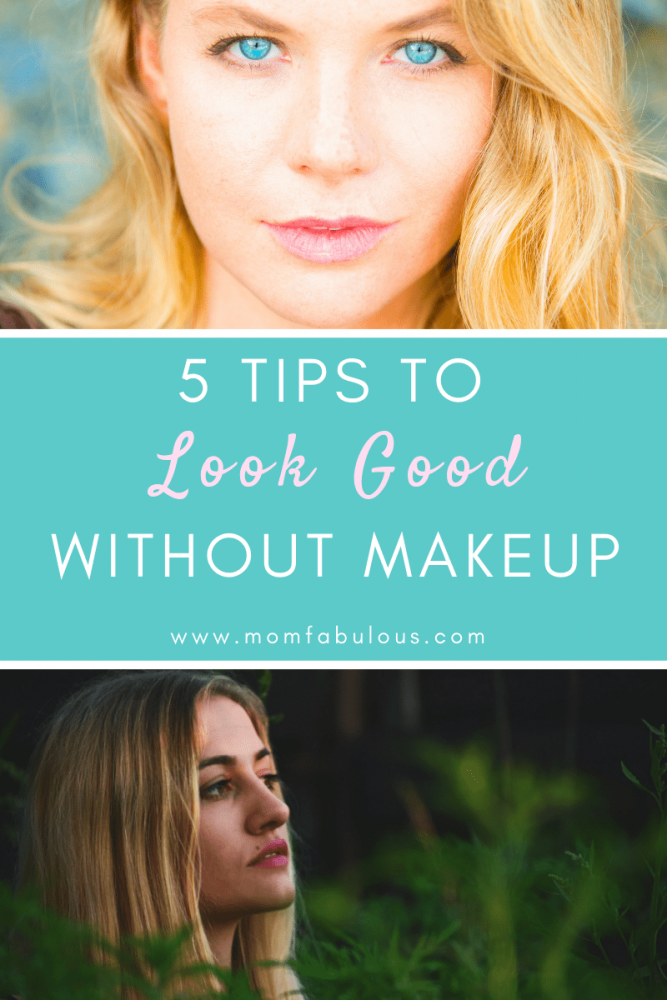 Winter can be so hard on your skin. The cold winter, blustery winds, and dry air magically wipe away your face's radiance. But the summer isn't necessarily better. The beating sun, constant sweat or humidity, and dehydration are constant battles during warm weather. Perhaps Spring and Autumn are a bit more gently.
How can you prepare your skin to look good without makeup no matter the season? Here are 6 expert tips for daily face care so that you can look good without foundation, mascara, or lipstick.
Tip #1: Use a face mask
Some people believe that face masks will remove all of your skin's impurities, including natural oils. Some store-bought face masks will not treat your face kindly because they remove the good and the bad from your skin. Be sure to use one that has natural, gentle ingredients with minimal artificial fragrances, which can be harsh on your face. Opt for ones scented with essential oils.
Another option is to use a DIY face mask. Here's our fav homemade face mask that cleanses, moisturizes, and even shrinks pores!
Why use a face mask? It can rehydrate your cells, reduce the size of your pores, and rejuvenate your skin to look radiant! Plus it only takes about 10 minutes of your time (perfect to use while shaving your legs or cleaning your bathroom). Your face will be irresistibly soft and glowing after this pampering treatment!
How often should you use a face mask? Incorporate a face mask into your beauty routine once or twice per week.
Tip #2: Apple cider vinegar toner
If you aren't using a toner, you're missing out on some extreme beauty benefits! Toners are considered to be an astringent, which causes your skin cells to shrink or contract. This reduces the appearance of fine lines, wrinkles, pores and uneven skin tone. Plus it extracts any remaining dirt or oil that your cleanser did not remove.
You're going to look fabulous without makeup after you establish a beauty routine with a face toner! We recommend our recipe for a homemade face toner. It's simple to make and works wonders on your skin! All you need is water, apple cider vinegar, witch hazel, and your preference of essential oils.
Bonus: if you make your own cleanser with apple cider vinegar, you can harness the ACV properties like flushing out toxins, alleviating acne, improving skin tone, and fighting off germs.
Want to personalize your face toner? Use different essential oils depending on your needs:
Acne: tea tree oil, lemon oil

Puffiness: peppermint oil

Sensitivity or general irritation: lavender oil
Why use a face toner? To reduce the size of your pores or the appearance of fine lines and wrinkles. Plus, it also functions as a secondary cleanser that will remove any leftover impurities from your skin. Don't forget that it can help reduce acne breakouts too!
How often should you use a face toner? Use a face toner twice per day, after you wash your face and before you moisturize. To use, pat face dry after washing. Soak a cotton ball with the toner and swipe over your face and neck. Allow to dry before applying moisturizer.
Tip #3: Moisture (preferably with sunscreen)
Keeping your skin hydrated is an essential component to looking naturally beautiful without makeup. You are trapping in the good oils and rehydrating your skin cells when you use a lotion. Expert tip: Use a moisturizer that includes SPF. This will always offer a bit of protection from the sunshine and then you won't be searching for sunscreen as soon as you step outside.
Why use a moisturizer? You rehydrate your skin cells. If your lotion has SPF, you are also protecting yourself from the sun's harmful rays.
How often should you use a moisturizer? Every time you wash your face or use a toner, immediately apply a moisturizer (after you skin has dried for a minute).

Tip #4: Eyelash serum
Eyelashes are captivating, especially when they are long and lush. But that can be tricky to accomplish without mascara. How can you achieve this look without using makeup? The solution is simple, natural, and cheap: castor oil.
Castor oil, a vegetable oil derived from castor beans, was once a well-known remedy but has since lost its popularity. We hope it comes back into style, because it will work wonders for your eyelashes!
The technique is simple: rub it on your lashes. When you do that, they grow faster and appear thicker. Who doesn't want lovely lashes, especially on those makeup free days?
Why use an eyelash serum? To help your lashes grow faster and longer. Plus it moisturizes your lashes, keeping them shiny and healthy.
How often should you use an eyelash serum? Apply a thin coat of eyelash serum nightly after you remove your makeup. Wash off in the morning. You should see results in 2-4 weeks.
Tip #5: Eat healthy
Food is the nourishment for our body. Since skin is your body's largest organ, it certainly is fed by what you eat. A healthy diet of protein, fruits, vegetables, dairy, and grains will satisfy your body, allowing it to function at its peak capacity.
Learn to observe how your body reacts to certain foods. Some people experience bloating after consuming dairy, or sluggish after indulging in too many grains. Consult your doctor to determine what a balanced diet looks like for you and your body.
Why eat healthy? The benefits could fill up an entire book: heart health, energy, longevity, etc. But in terms of skin, your skin cells will look their best and perform at the maximum when they are nourished with appropriate vitamins and minerals.
How often should you eat healthy? Everyday is ideal. But you are allowed to splurge! Consider taking a daily multivitamin to ensure that you receive enough essential nutrients. As usual, discuss this with your doctor.
Tip #6: Drink enough water
Water is one of the most overlooked methods to improving your skin care. If you stay hydrated, your skin cells remain plush and fully functioning. Plus skin cells equals glowing skin! Water is also used to flush out toxins and remove unwanted waste from your body. Staying hydrated will reduce the amount of breakouts, acne, or dry spots you find on your face.
Why drink water? To remove toxins from skin cells, and to keep those cells plush and equipped to perform their necessary functions. It is also known to reduce acne and dry spots.
How often should you drink water? Daily! But how much water should you drink everyday? This is a tough question. We address all of the details here, but this is the general rule of thumb: take your body weight and divide it in half. Each day should drink at least that much in ounces.
It only takes 5 steps
You desire to look good without makeup. These tips will even out your skin tone, make your skin look radiant, reduce acne or dry spots, and even boost your eyelashes. That sounds like a hot Mama to me!
Do you have time to incorporate these beauty tips into your weekly routine? Put on a face mask once a week while you clean your bathroom. Use a toner and moisturize and apply your eyelash serum daily. Be aware of your diet and water intake.
You can do this, and then you can rock the makeup free look!