I'm sure all of you have had that moment where you see a makeup product, and immediately want to try it. You buy it, you get home, and you try to use it, only to find out you have no idea how to. Experimenting with makeup is a blast, but not knowing how to use the products can take all the fun out of it. The solution? These five makeup products. These beauties take hardly any time to apply and make trying new looks so much easier.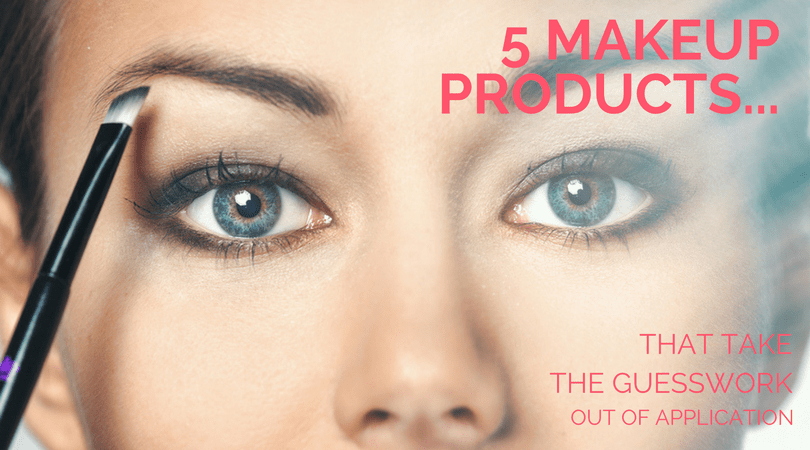 5 Makeup Products That Take the Guesswork Out Of Application
Although I've been using makeup for a long time, I'm still a newbie to contouring. The trend just kind of popped out of nowhere and before I knew it, there were contouring products as far as the eye can see. The problem? I didn't know how to use a single one until I discovered the contouring kit. These are palettes that often have three highlights and three contour colors (and they label which one is which). Some even have diagrams for where to apply each product. I highly recommend a contour kit if you're a newbie like me.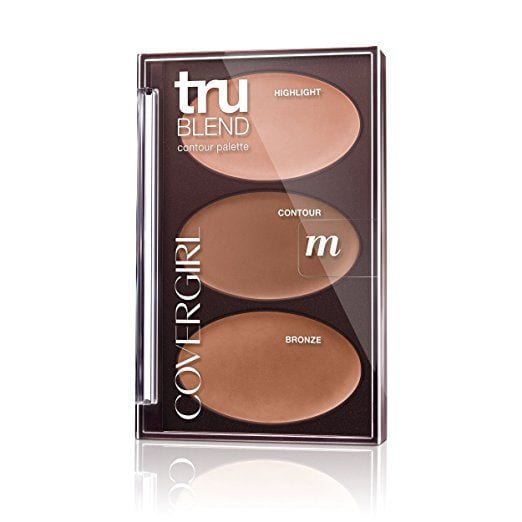 Liquid eyeliner is my nemesis. It's pigmented and stays on, but is nearly impossible to apply without tape or a stencil. That's why I picked up a felt tip eyeliner instead. The tip of this easy-to-use liner pen is, of course, made of felt. It's stiff and pointed enough to create a solid line but isn't too stiff like pencil.

Maybelline Master Precise Liquid Eyeliner, $8.49- I highly recommend this liner. This has been my go-to eyeliner for years and it never fails.

Ulta Micro Felt Tip Eyeliner, $9.00- This liner has a small felt tip, perfect for making precise and clear-cut lines

Stila Stay All Day Waterproof Liquid Eyeliner, $22- This liner is perfect for all day wear, comes in several colors, and is easy to apply)
I'm a huge fan of liquid lipstick, but sometimes it's messy and just gets everywhere. Luckily, there are a few lippies out there that make rocking this trend super easy and mess free. The key: the right wand. (Oh, and don't forget to moisturize your lips before putting these on. Most of them are matte and can get a little dry!)

Anastasia Beverly Hills Liquid Lipstick, $20- Deposits perfect amount of lipstick so that application doesn't get messy, dries almost instantly)

NYX Liquid Suede Cream Lipstick, $6.99- I think I'm addicted to these. Really. The product goes on evenly and again, this one dries pretty quick. My favorite is Sandstorm!

Too Faced Melted Matte Liquified Long Wear Lipstick, $21.00- The name says it all! This stuff is the real deal. I have It's Happening, the hot pink, and it's gorgeous and long lasting. Also, it had oils built in to keep your lips from getting too dry.
I'm a huge fan of makeup that comes in stick form. It's just so easy to use! My personal favorite stick: highlighter. You just glide it right on your cheekbones, and boom. You have a gorgeous, easy to apply highlight. Here are a few of my favorites.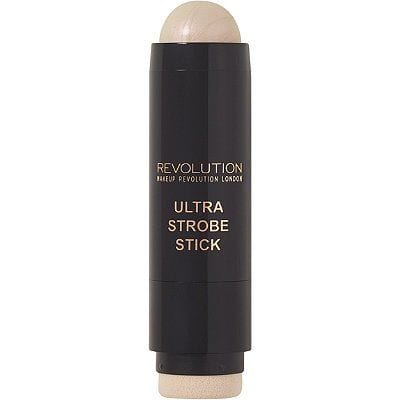 5) Two-Sided Eyebrow Pencils
And now I present to you my biggest makeup challenge: eyebrows. When doing your eyebrows became a huge deal, I did not have a clue what I was doing. Luckily, there are products for that! Two sided eyebrow pencils (one side is a spool or brush and the other is a color) really helped me get my eyebrows into tip top shape.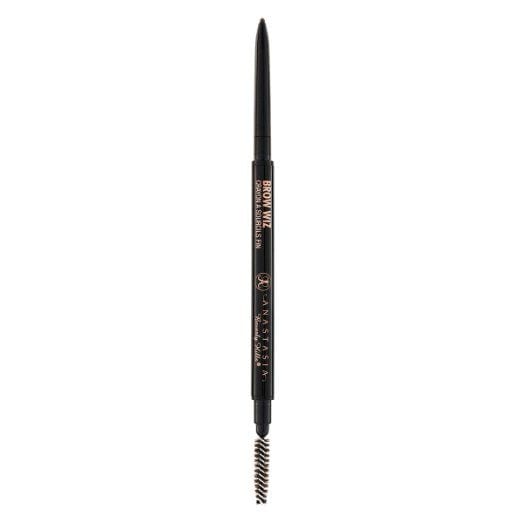 Eyebrow Pencils
Anastasia Beverly Hills Brow Wiz Pencil, $21.00 – This pencil is the eyebrow pencil of ALL eyebrow pencils. Long lasting and smudge-proof color at one end, spool at the other. Perfect.)

NYX Micro Brow Pencil, $9.99-This pencil is for those of you who want to clean up your eyebrows, but keep them looking nice and natural

NYX Automatic Eyebrow Pencil, $4.99- If you aren't a spool fan, this pencil has a small brush at the end instead of the spool, as well as a self-sharpening tip.