When it comes to eating healthy, snacks are what we usually struggle with the most. These 25 healthy snack ideas can be made ahead for on the go or in the heat of a major snack attack.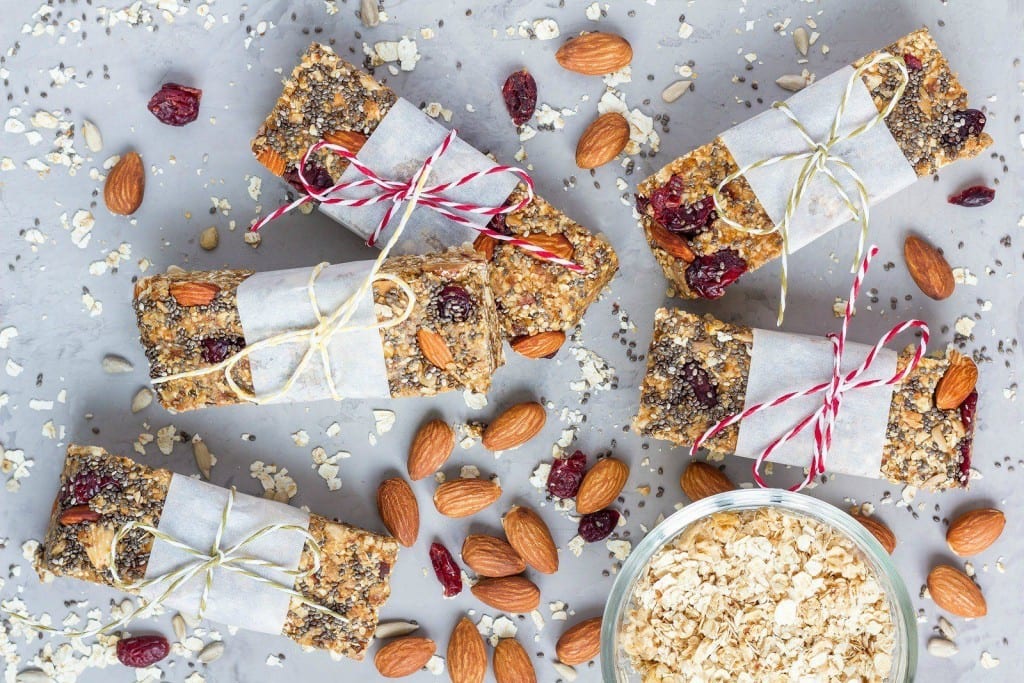 It's 3:00 pm. You're about three hours from your last meal and three hours away from your next meal. Maybe you catch yourself grazing in the pantry. Or you head to the work room and stand in front of the vending machine. All you know is one thing. You.are.hungry. Your energy is low and you're one second away from being hangry. (Hungry + Angry = Hangry)
You want to step away from the candy bar.
You want to step away from that bag of chips.
What's a woman to do?
You know what to do because you prepared one of these 25 healthy snack ideas for such an occasion as this.
25 Healthy Snack Ideas for In Between Meals
These healthy snacks are divided up into two categories: on the go and in the moment. 'On the go' are snacks you can prepare ahead of time and 'in the moment' are snacks you can whip up and then enjoy immediately.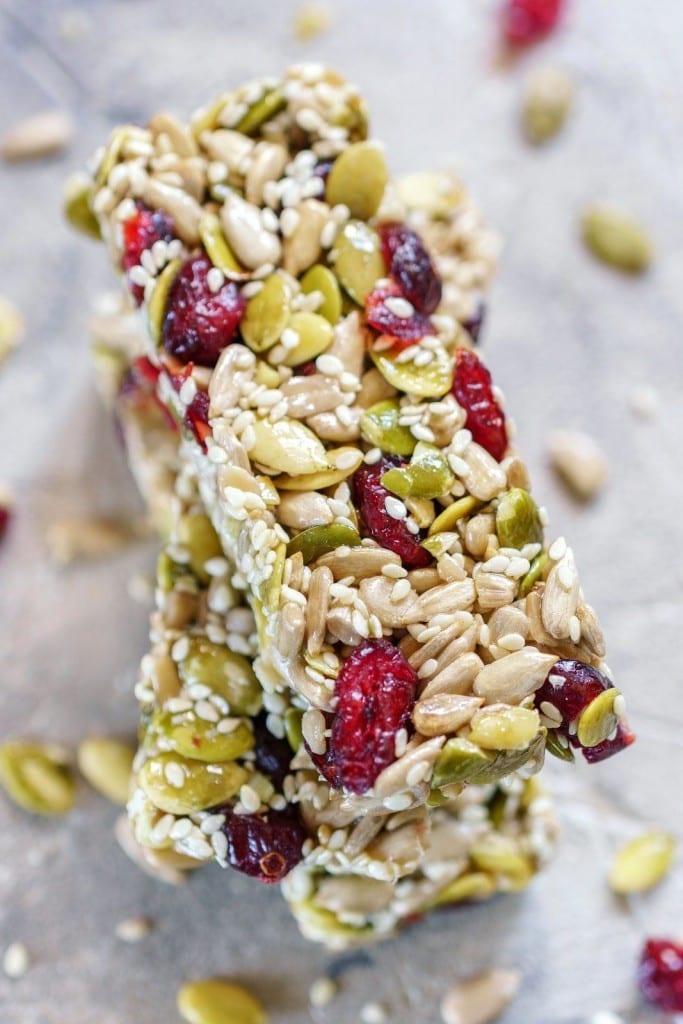 I've also included snacks you can purchase in the bonus section below. Because while we may like the idea of preparing our own snacks, we don't always have the time or energy!
On The Go Snacks
8 No-Bake Oatmeal Energy Balls | Bless This Mess
Cranberry Almond Energy Snacks | The Creative Bite
Copy Cat Trader Joe's Omega Trail Mix | Luci's Morsels
Blueberry Banana Oat Bars | Happy Healthy Mama
Gluten Free Blueberry Banana Bread Granola | Iowa Girl Eats
Coconut Walnut Date Bites | Healthy Sweet Eats
Salted Chocolate-Dipped Mandarin Slices | Deliciously Yum
3-Ingredient Energy Bars | The Kitchn
Sweet and Salty Trail Mix | Peas and Crayons
Healthy Flourless Oatmeal Cookies | Celebrating Sweets
Super Easy Hummus | All Recipes
Crispy Snack Edamame | Apple of My Eye
In the Moment
Bonus Section
As busy moms, sometimes getting dinner on the table is tough, much less preparing homemade snacks! Here are a few options you can purchase and have on hand when you get a snack attack.
Prepared healthy snacks you can buy: