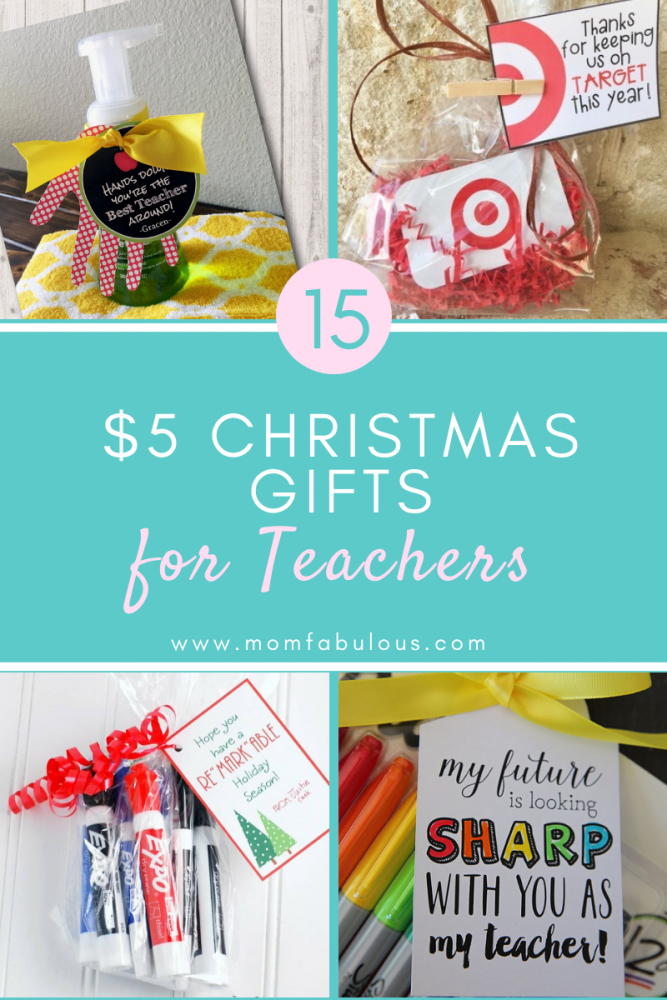 Teachers are a special breed of caregivers; they've been given an extra dose of patience, a load of compassion, and a heart for the next generation.
Although a "favorite teacher" ornament speaks from your heart, your child's teacher probably has a growing collection of them. This year, give your kid's teacher a thoughtful gift that doesn't break the bank. Better yet, give a present that can be used for the entire classroom, or one that will help refresh the teacher over the holiday break.
Many teachers survive and thrive on caffeine. A coffee shop gift card will re-fuel them on those early January mornings after the holiday break. Be sure to select a coffee shop that is near school or along the teacher's commute. 
If you're on a budget, a disposable cup is free. If you can spare a few extra dollars, splurge for a reusable cup – especially if the coffee shop offers a discount to customers who order coffee in their brand of travel mugs.
Either attach this cute label, or write the message directly on the cup with a permanent marker.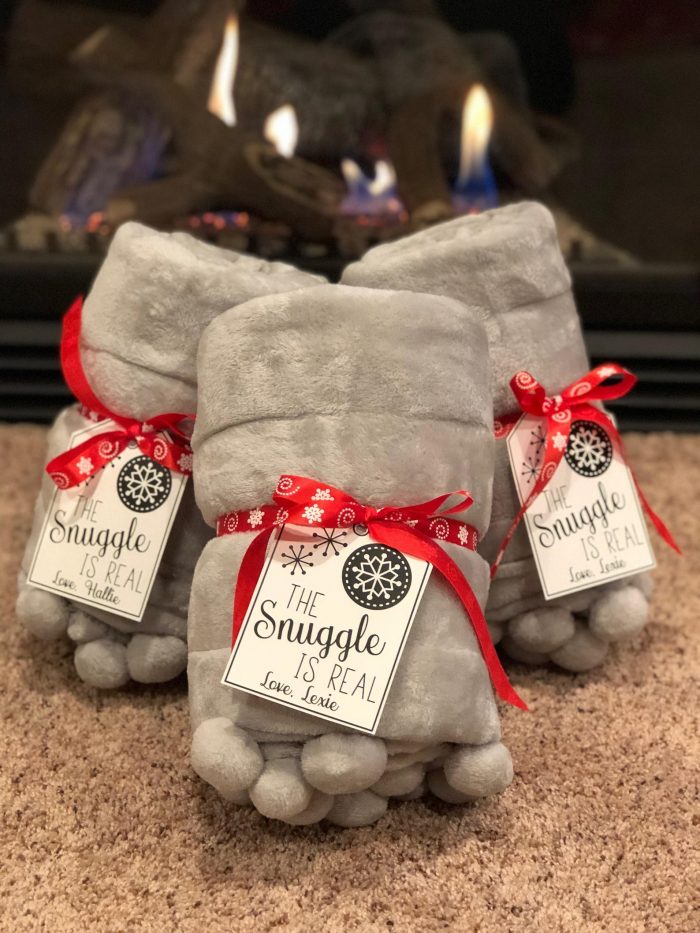 Wish your child's teacher plenty of rest over Christmas with a snuggly blanket. Walmart often sells fleece blankets for $5 around the holidays. Print off this label or attach a notecard with the same phrase.
An umbrella is a practical gift, especially if you live in a windy city (wind is the arch nemesis of umbrellas). Have your child write out this caption in their own handwriting for an extra dose of sentimentality. 
Purchase a cute umbrella at your local drug store or dollar store.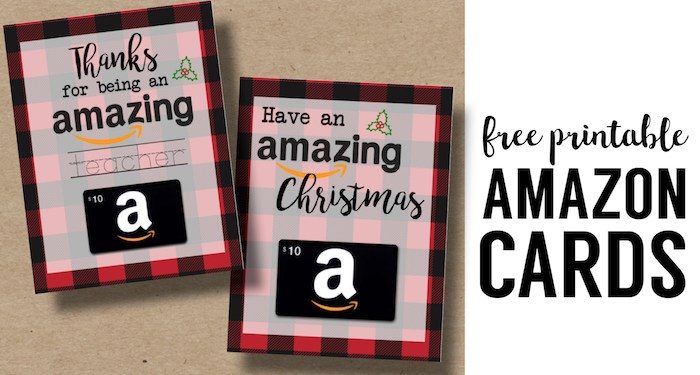 Who doesn't use Amazon in today's world? Gift your kid's teacher an Amazon gift card this year. It can be used for personal purchases or toward items for the classroom. Attach the gift card to this free printable, which is designed to match Amazon's brand.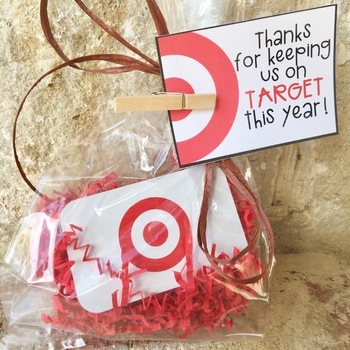 Just like Amazon, Target is a popular shopping destination for teachers. From groceries to school supplies, from clothing to seasonal items, there is something in this store for every educator. Don't forget to print off this cute gift card holder for the $5 Target gift card!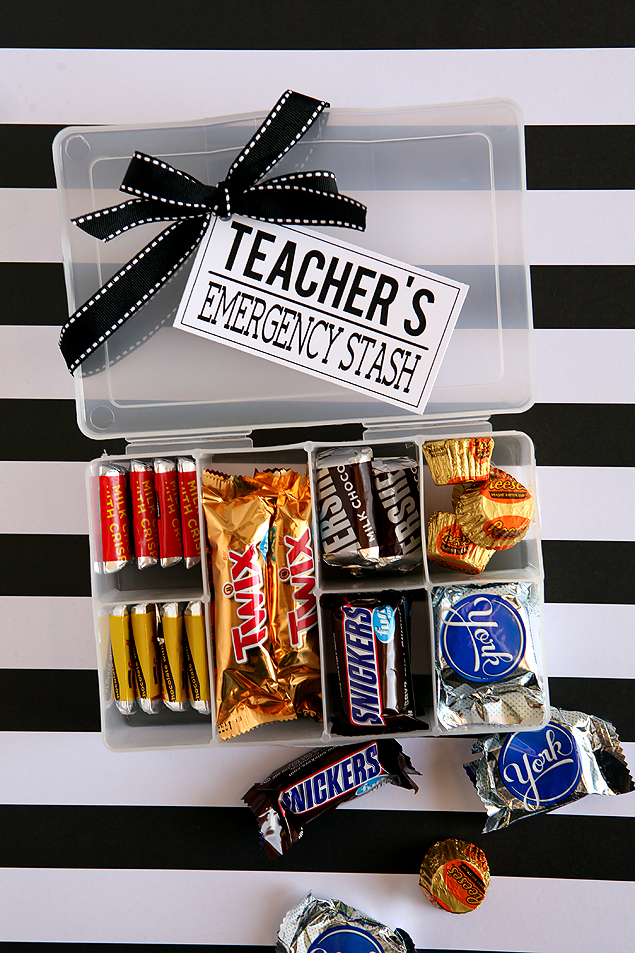 Teachers have tough days just like the rest of us…except they can't escape our children for a few moments of rest. Place a variety of candy into a little box for the teacher to snatch when they need a break. Individual packets of Advil or Tylenol, instant Starbucks coffee mix, or caffeinated tea bags would also be a welcome addition!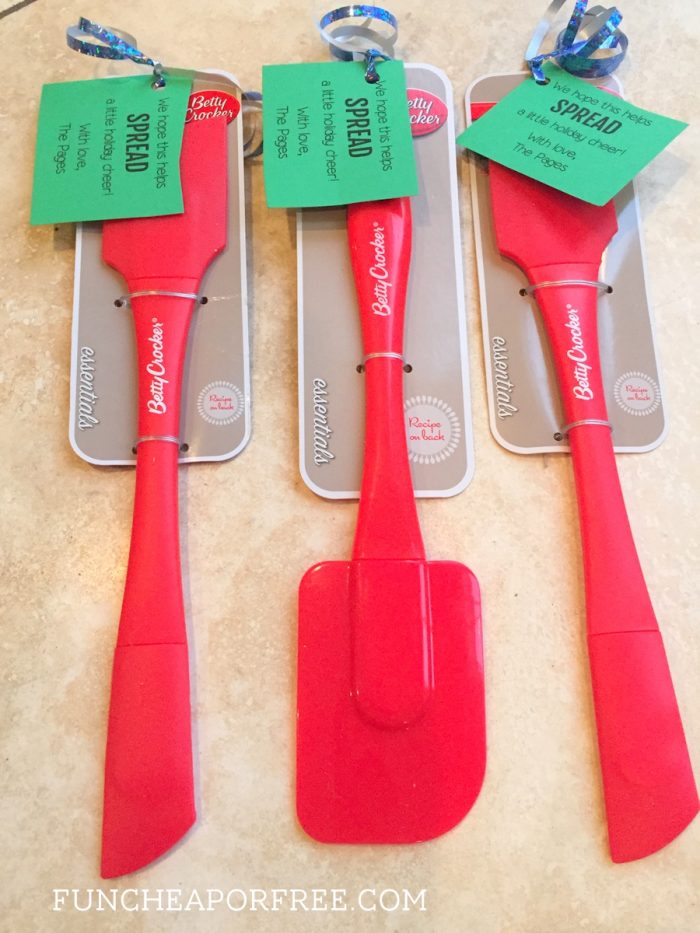 Most people bake Christmas goodies in December. Help your child's teacher kick off the season with a new spatula. If your budget allows, include a cookie mix, pot holders, measuring spoons, or measuring cups as well (all of which can be purchased at discount dollar stores). If your child enjoys baking, send a batch of homemade baked goods with the spatula.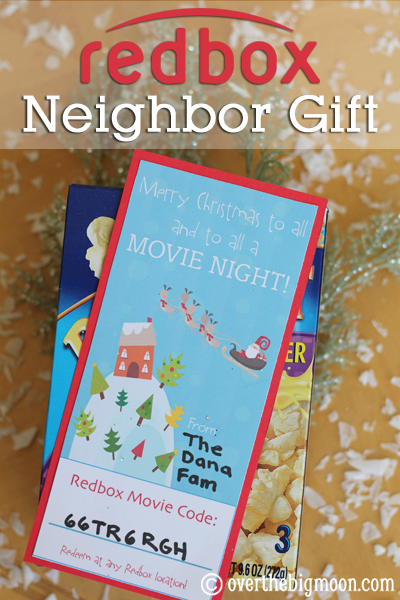 Christmas break means staying up late and sleeping in! Which is why a Red Box gift code is an excellent teacher gift for the holidays. Not to mention, Red Box kiosks don't close down for the holidays. Attach a box of microwave popcorn or a box of candy to complete the movie night kit. Splurge for a cosy blanket to really spoil your child's teacher!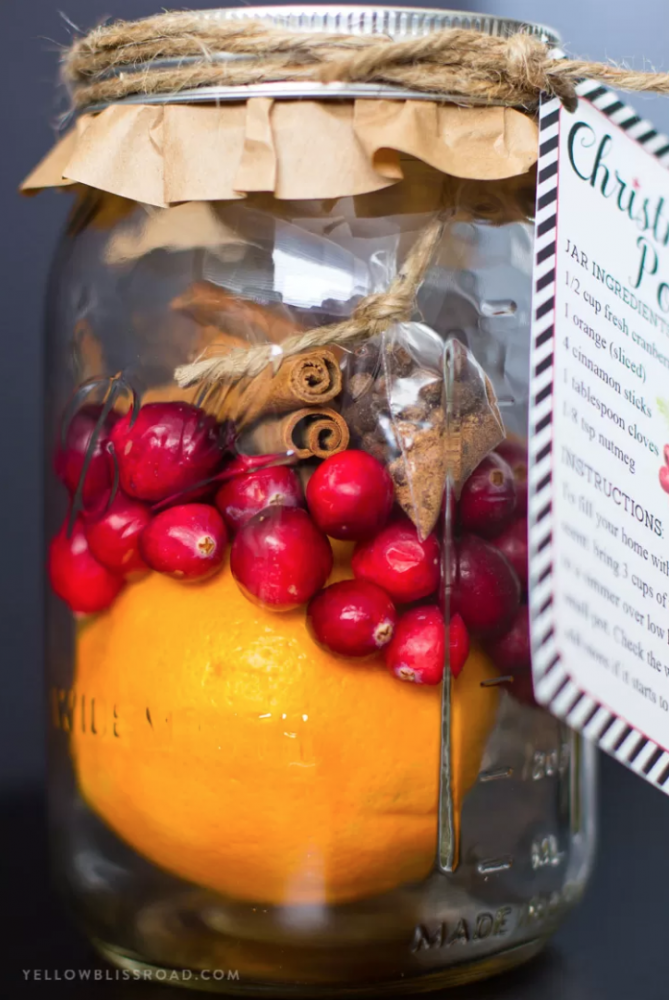 Smells transform a house from everyday-ordinary to holiday-ready, especially when the scents are complete with cinnamon, cloves, and nutmeg. Even if your kid's teacher doesn't cook, this potpourri jar is simple to "make." Plus, it will provide a lasting holiday aroma in their home! (You'll probably want to make an extra jar for your home, too.) Don't forget that little hands can help fill the jar or write out this recipe.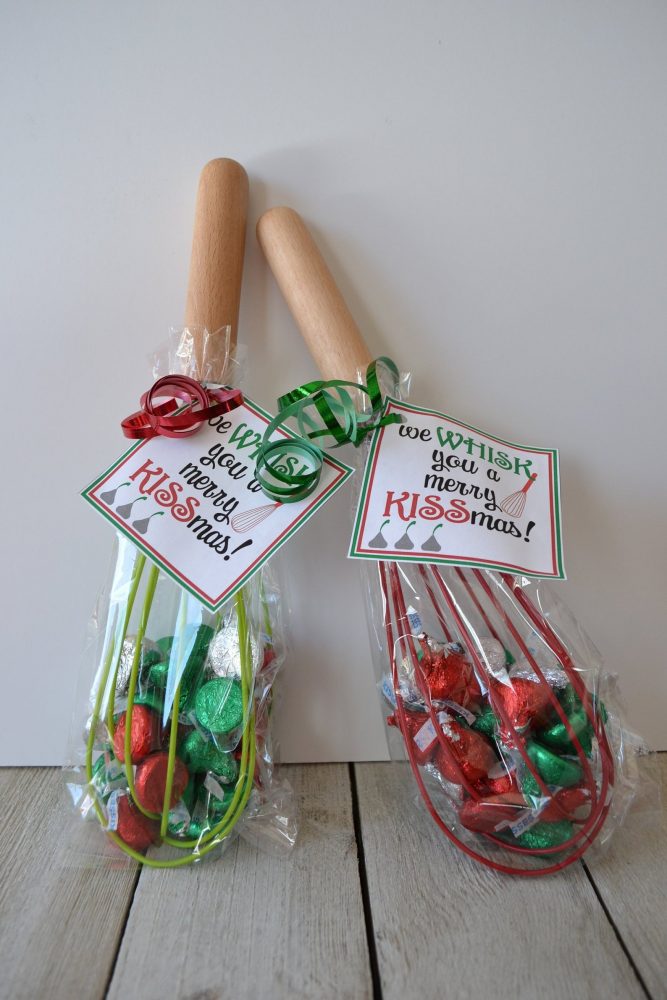 A whisk is an essential utensil for chefs, while chocolate is an essential ingredient for teachers. Combine the two with this witty gift! Have your child stuff the kisses into the whisk, write out the saying, and attach it to the handle. Teachers appreciate handmade gifts from their students, especially when they're are catchy and useful like this one!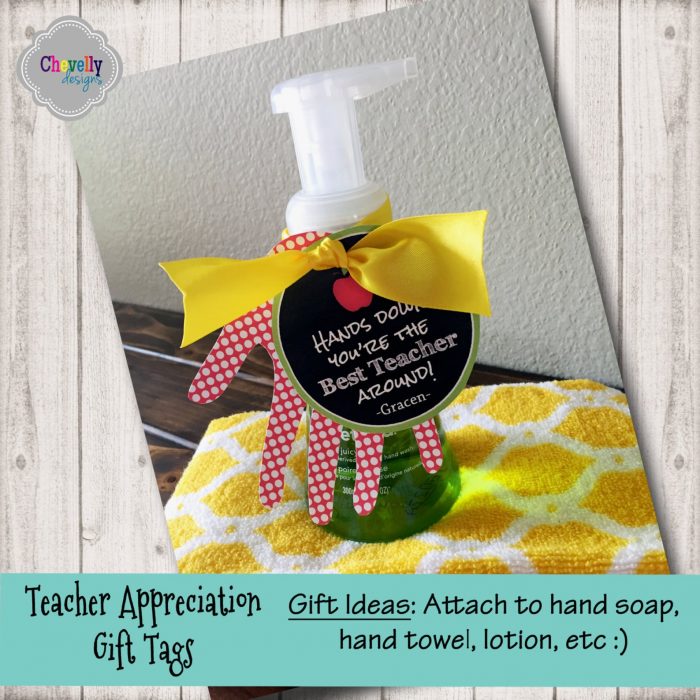 Schools are breeding grounds for germs (as every single parent and teacher are well aware). Supply your student's teacher with an extra bottle of hand sanitizer. You know it will be appreciated and used up. Find a fun holiday scent for the Winter months. 
Get your child involved to trace their hand, cut it out, and attach it to the bottle. Little hands are adorable, especially when they transform into a precious Christmas card!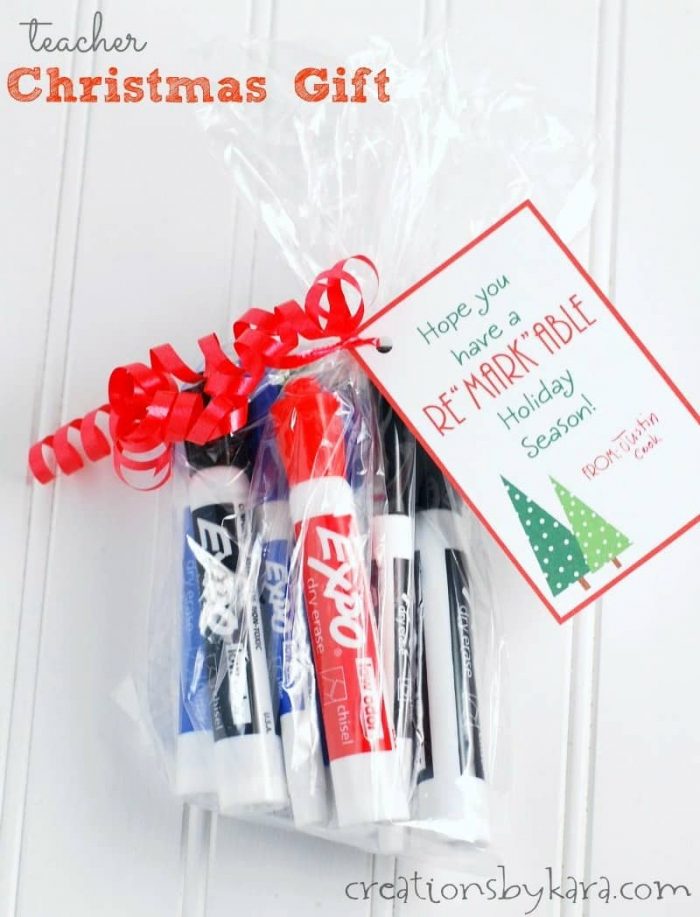 Chalkboards have been replaced with white boards, and Expo markers are as sought after in schools as gold is hunted for in mines. Save your teacher from searching for hours for more markers. Gift a new pack of Expo markers for Christmas. 
Encourage your child to write at least one sentence on the card about why their teacher is so re"mark"able!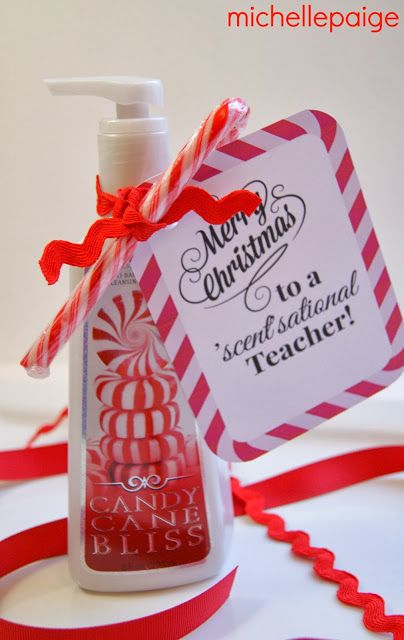 Soap is similar to hand sanitizer: it's always needed, will be used to the last drop, and benefits everyone in the class. Take your student shopping for a good-smelling bottle of hand soap, one that the entire class could enjoy. If your kid writes out the card, have them include a P.S. about why their teacher is so scent-sational!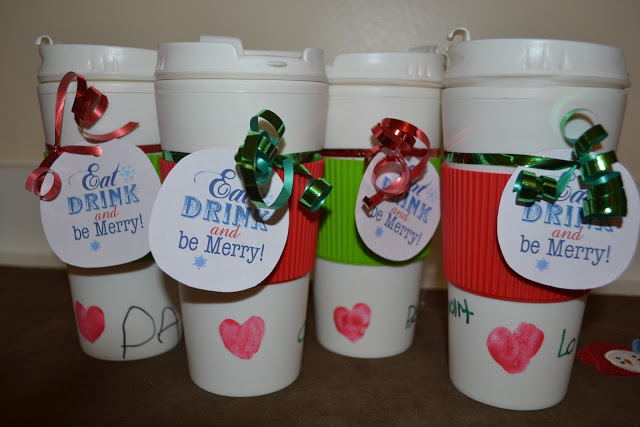 This classic Christmas tagline applies to caffeine. Attach the label to a coffee tumbler so your child's teacher can enjoy warm drinks over the holiday break. Have a few extra dollars? Fill the cup with sweet treats or candy.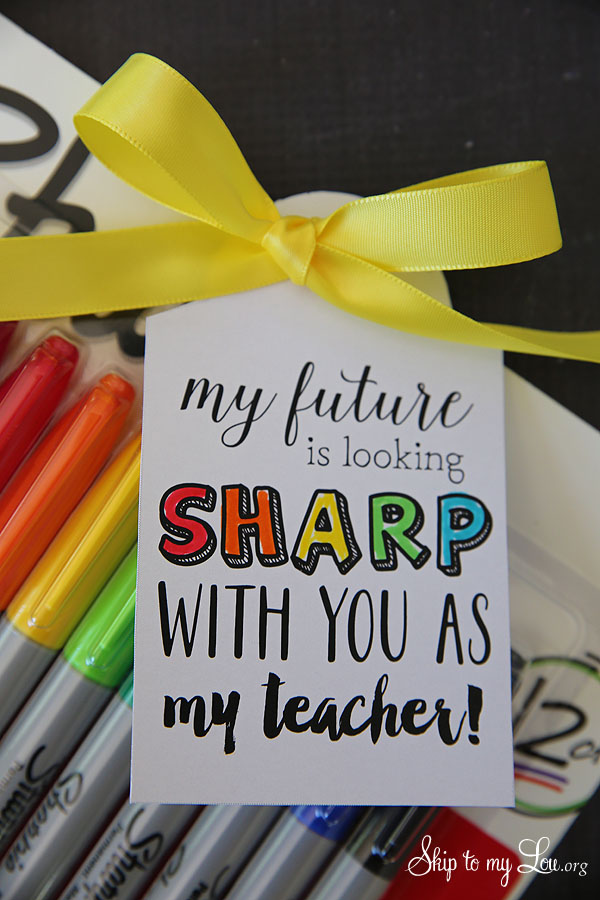 Remember how Expo markers grow legs and disappear in schools? Pens and pencils are no different. The school year begins with fresh supplies, but begin to slowly disappear as the semester draws to a close. Refresh your teacher's stockpile with new pens or pencils, and this encouraging note.
Thank you teachers!
Teachers invest their time, talents, and treasures in the next generation. Offering a small gift of thanks before Christmas is the least we can do. Share this list with your child and have them pick out which idea will make the perfect gift for their teacher!
You may also enjoy reading: