*This post is presented by Shabby Apple.
I've been a little bit denim jacket crazed here lately. This will be my second post this week on denim jacket outfits, plus I've been wearing them out and about like crazy. It's just such a versatile, easy to wear a piece of clothing that helps pull an outfit together. The one I'm sharing with you today has a special place in my heart for two reasons. One, I've paired it with a skirt that deserves its own closet, and two, I've teamed up again with my fashion blogging friends.
First, drum roll, please. This is the skirt of my dreams. It's from Shabby Apple and it's rightfully called the Kissed with Gold Skirt.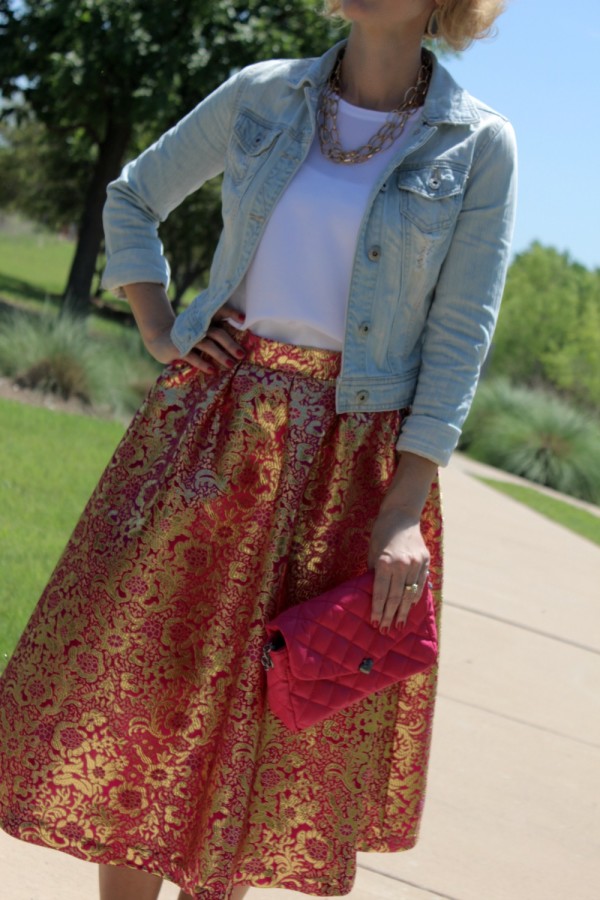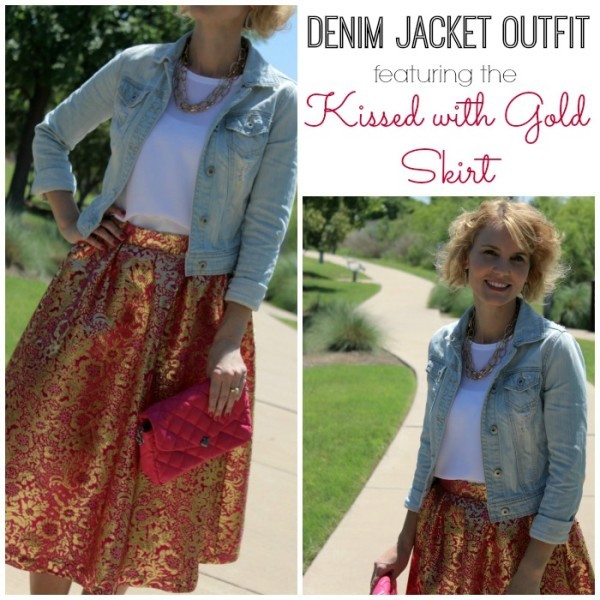 I can hear you oooohing and aaaahing from here. This skirt is a statement maker and pairing it with a denim jacket just seemed like the right thing to do. The skirt elevated the jacket, while the jacket added another element to the skirt. If you have a skirt that you've been dying to wear but it just feels too dressy, try this look.
(On a total side note: the day we shot these pictures it was incredibly windy. Now, my hair already has a mind of its own because it's curly and I'm wearing it au natural while it heals itself from damage. But in these winds, it really just did whatever it wanted. 🙂 )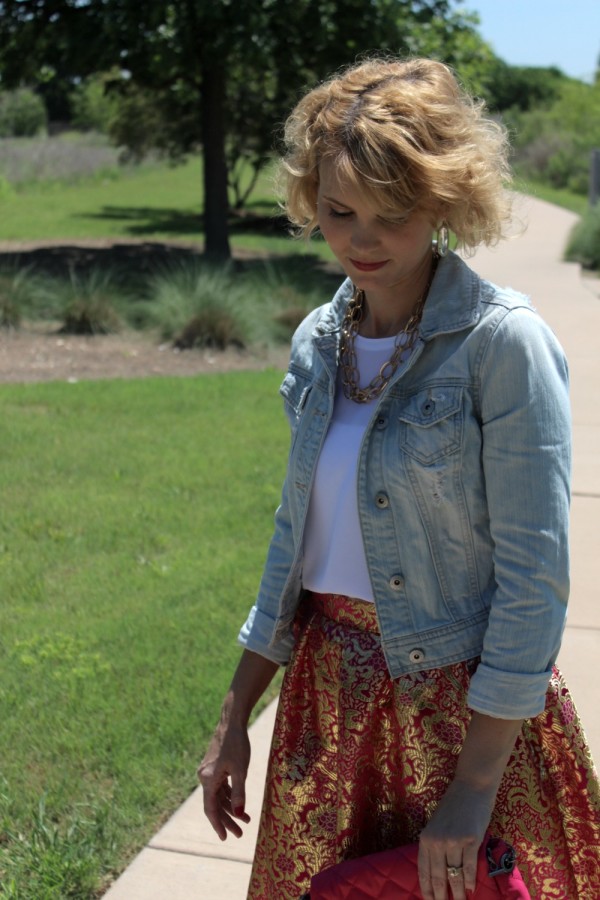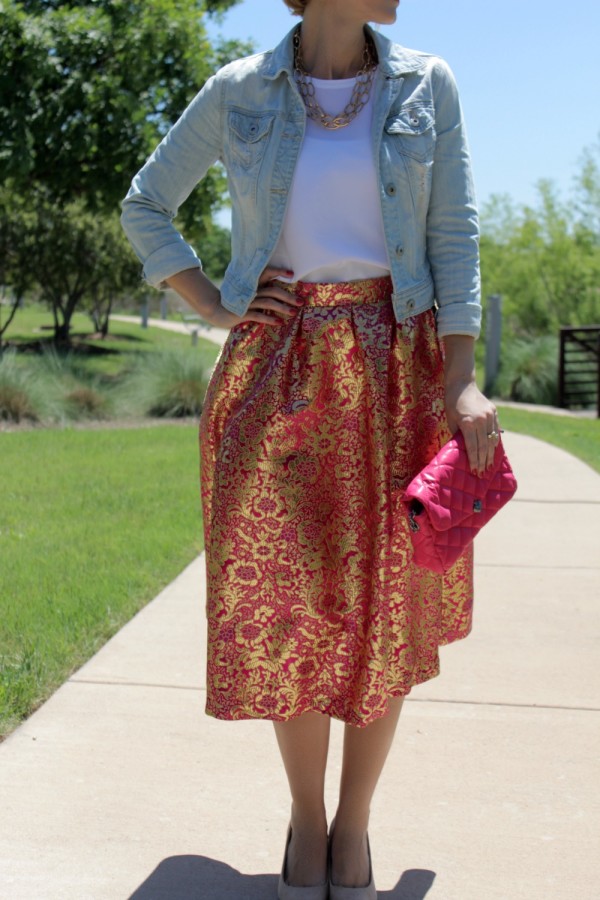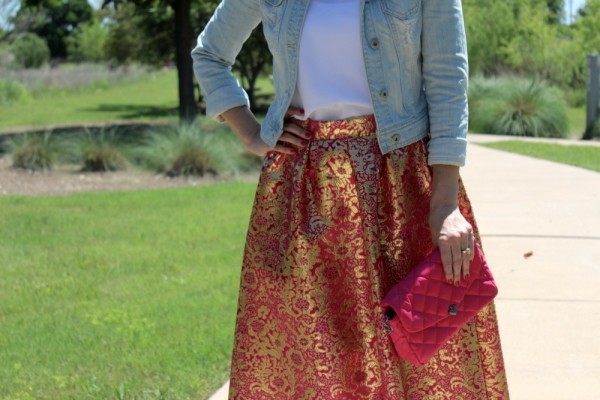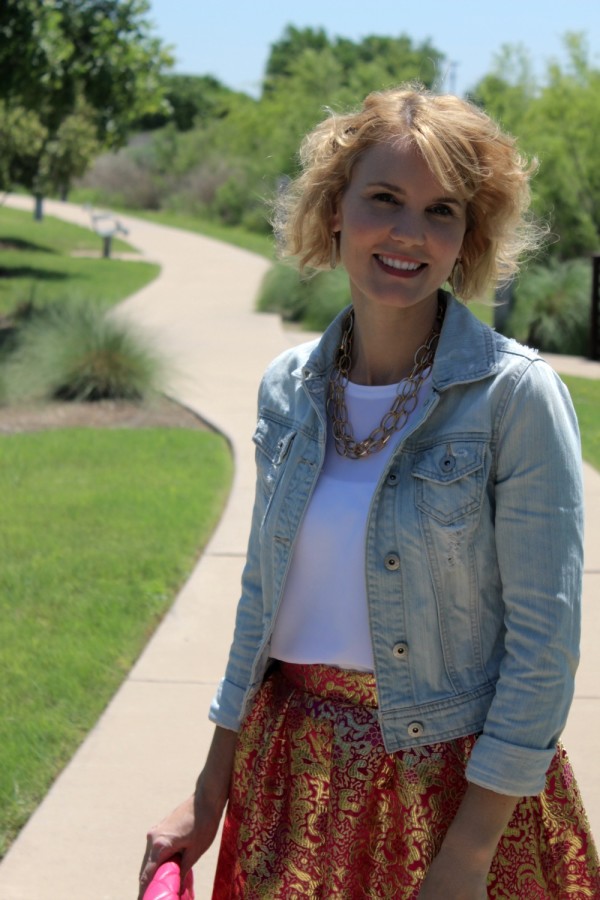 How did my fashion friends elevate their denim jackets? Take a look at their blogs and get 10 more denim jacket outfit ideas!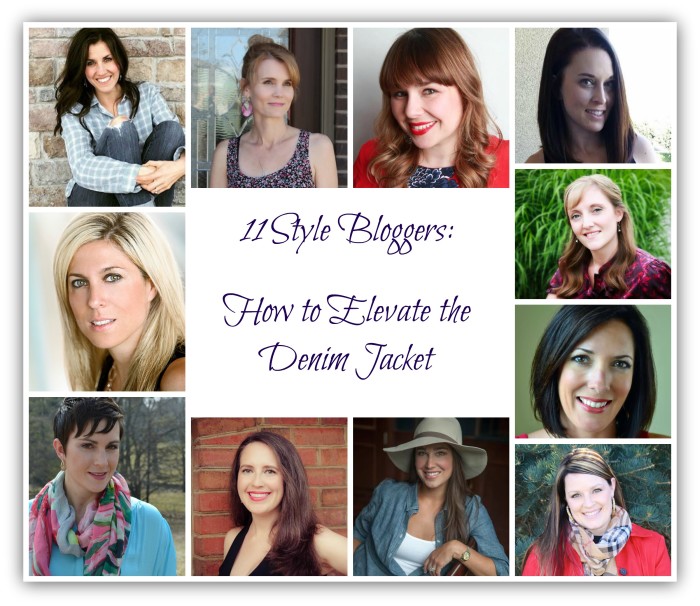 Kristin at BonBonRoseGirls | Andrea of Momma in Flip Flops | Ellen of That Chic Mom | Ashley at Messy Beautiful Life | Carly of Thirty Something Fashion | Audrey at MomGenerations | Maria of Very Busy Mama Blog | Shannon of The Simple Moms | Jo-Lynne at Jo-Lynne Shane | Felicia of Go Grow Go
What? You want to see more pictures of this glorious skirt? Here you go. 😉 You can also see what it looks like without the jacket. I love it both ways!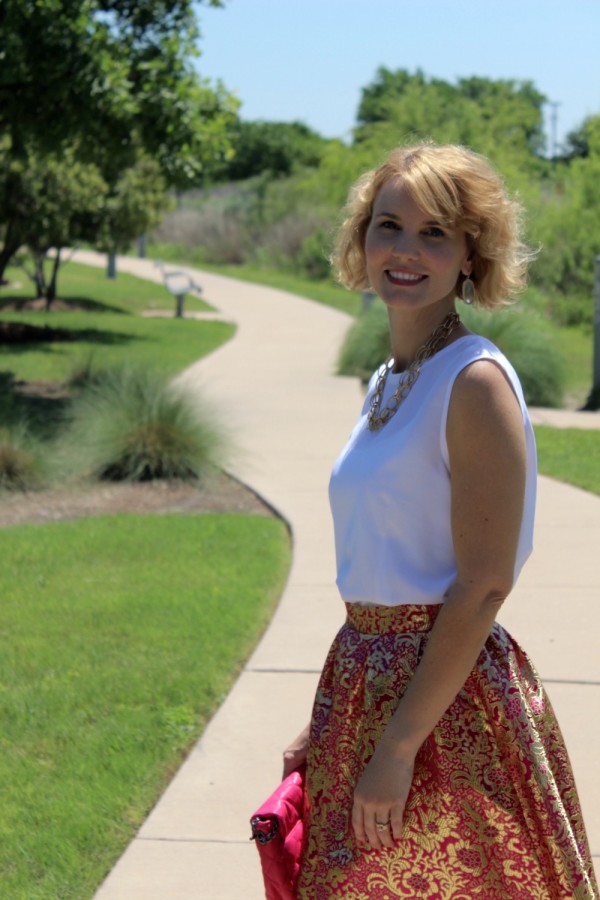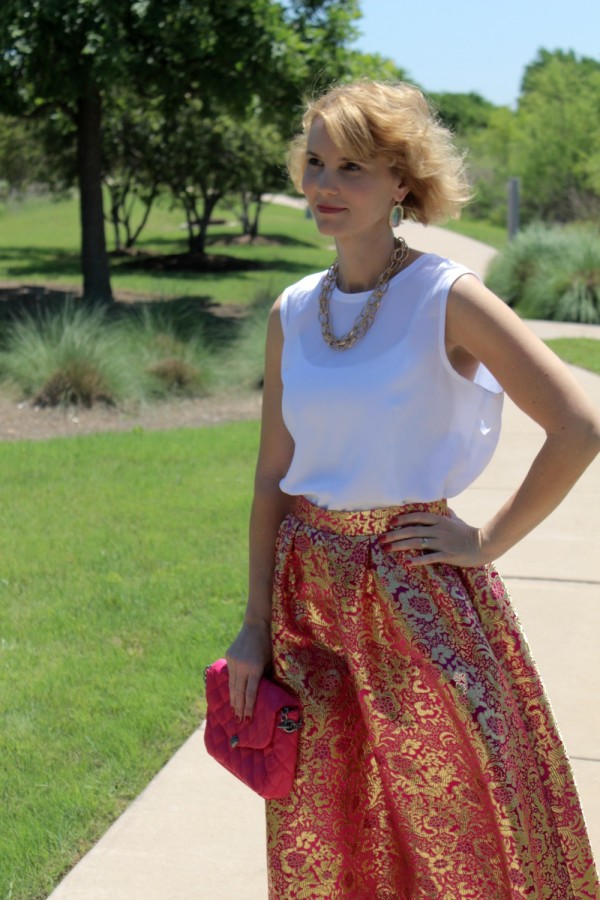 Outfit details: Kissed with Gold Skirt | Denim Jacket (similar) | Kendra Scott Earrings | Gold Large Chain Necklace (similar) | White Shell
Do you have a denim jacket? How would YOU style it?