So you want to know how to curl hair and get those beautiful waves that last all day long right? One thing I've missed with my short hairstyle is curling my hair. It's starting to grow out a little and I've been experimenting with different techniques I've found here and there. Although I've loved the ease and simplicity of my shorter 'do, I'm looking forward to styling it like some of these medium length hairstyles.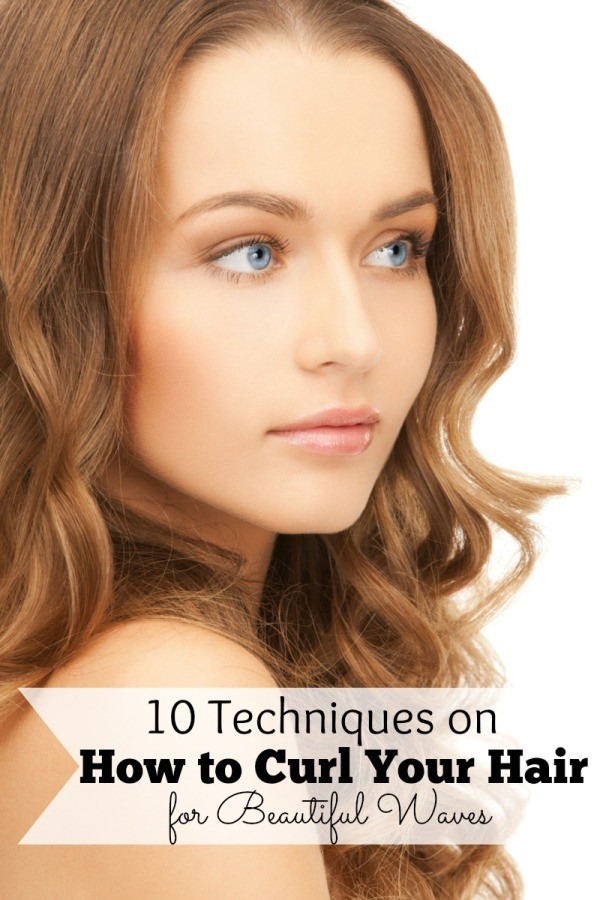 I'm learning that it really is all about the technique and the products. You can get your hair to do just about anything with the right tools. Enjoy these 10 techniques for creating beautiful waves and let me know if you try any, and of course – how it turns out!
1. Use a smaller barrel curling iron for longer hair.
Seattle Wedding Photographer Tonie Christine has a fantastic hair tutorial. She guides you step by step through the process (with fantastic photos) and gives you tips on making the curl last. Her hair turned out gorgeous!
2. Get no heat curls with a thin elastic headband.
If you want to wear your hair curly several times a week, but you don't like putting so much heat on it, Michaela shows us how to do it with a headband. Wrap it up like she shows in the pictures. Go to bed. Wake up with curly hair. Voila!
3. Use a styling wand and the right products.
Pink Pistachio has a video tutorial on how to get loose curls in 10 minutes. That's my kind of time frame for fixing my hair. She uses a ceramic styling wand, mousse, hairspray and just the right technique.
4. Braid, Twist, Flat Iron
Have you seen the tutorials for braiding your hair into two braids, twisting it and then using a straightening iron on it? I have. Does it work? See what Hey Wanderer's hair looked like after trying it.
5. Curl it using this flat iron (different technique than #4)
The Small Things Blog knows a thing or two when it comes to hair. She's a GENIUS and I love her videos on curling your hair with a 1 inch flat iron. It does take some practice and getting used to, especially if you're used to using a curling iron. But keep trying! It might become your favorite way to get waves.
6. Use Styling Oil, Hairspray and a 1 inch Jumbo Curling Iron
Maskara has great hair and she says this technique is foolproof, can outlast gale force winds and looks good with or without bangs. Sounds good to me! This is the oil I use on my hair and I absolutely love it. My hair would be as DRY as the Sahara desert if it wasn't for it.
7. The Pony Tail technique
Would you like loose curls in 2 minutes? Pretty Gossip calls this technique a game changer for her. Given the fact that it usually takes her 20 minutes to curl her hair, I would also say GAME  CHANGER. Try it!
8. Break out those hot rollers
As a teenager with long hair, hot rollers were my best friend. Also, given the fact that it was the 80s / early 90s – big hair was a must. This YouTuber shows you how she gets her big wavy hair using hot rollers. You have no idea how tempted I am  to buy some. Right. Now.
9. Get loose beachy waves with a straightener
This technique gives you beachy waves using a Chi Straightener, heat protectant and a comb to smooth out your hair.
10. Wedding Twirl Curls using a 1 inch curling iron
Here's another fun hair tutorial from Maskara. Her husband wanted her to have twirl curls for their wedding. Ahhhh, weddings and twirl curls.