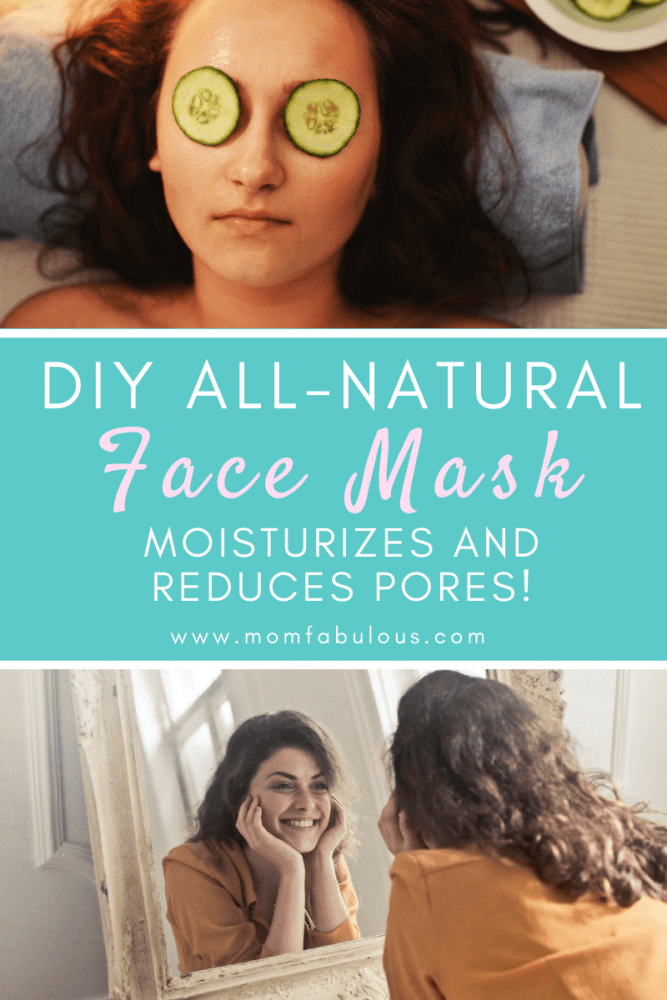 Mama, is your skin as dry as the desert? Is your face flaking off like a birch tree's bark? Does your skin feel dried up like an old well? Have hope – here's the solution you're looking for!
Imagine being in Germany over the Christmas holidays. It's lovely and glorious… but your skin has been stripped of it's natural glowing radiance! The freezing temperatures and harsh Winter winds have zapped all of the moisture out of your skin. The lack of sunlight is making your face more acne prone. The dry air is causing flakiness. Your skin feels like a bone-dry mess. You need a resolution.
Mama, can you related? Are you fighting the urgent need to give your skin a little tender love and care? I'm assuming that you've tried moisturizers and products galore, but nothing is quite doing the trick. If your skin isn't used to chemicals, then the store-bought products may actually be making your winter skin worse. I know, #firstworldproblems !
On top of the dry, flaky skin, are your pores getting larger too? #storyofmylife Sigh. It's possible that your attempts to rehydrate your skin are freaking out your pores. They're already large enough to begin with (anybody else in the same boat?), but the cold weather is causing them to magically growing more round by the week. Eeek, what was winter doing to your beauty?! 
Mama, let me guess: you've scoured Pinterest for a solution to your skin care problems. (Side note: What did Mamas do before the days of Pinterest?!?) Hopefully all of your well-spent research has led you to a mega discovery: face masks.
Face Masks
I used to believe that face masks would dry out my skin by removing all of the impurities, including my natural oils. But that's not always the case. This all-natural face mask moisturizes while cleansing. It's the best of both worlds. It's what your dry face is craving during the white Winter.
Reality check: How many friends have you asked for skincare recommendations? How many samples have you used? How many products have you bought, only to discover they don't work and you can't return them?
Why not try an all-natural fix? Waltz into your pantry right now to find the ingredients.
The Magic Face Mask Ingredients
In your pantry yet Mama? (Kids are welcome, and they are probably already beside you asking what you're doing…they can help with this science experiment!) Once in the pantry, pull out olive oil (coconut oil works as well). Grab the baking soda and sugar to clean out your pores. Apple cider vinegar is step one toward a healthy pH for skin. Lemon juice is a natural agent that shrinks and tightens skin…yes please!
In a little ramekin, dump each of the ingredients. Mix them together with a quick swirl of your finger (or your kiddos, as long as they wash their hands off afterward). At this point you can add a bit more baking soda or olive oil depending on the consistency. You want it thick enough to stay on your face.
By the way, take a whiff…it smells an awful lot like sugar cookies (minus the apple cider vinegar).
Slather it on your skin. I recommend doing this over a sink in case you drop a few globs. Gently rub to enhance the powers of the baking soda and sugar.
Leave it on for about 10 minutes. You will love the feeling of your skin tightening as this sits on your face! Plus it smells good (for real, I imagine sugar cookies baking in the oven).
Gently rinse off with warm water. And enjoy your clean, lavished, moisturized skin!
DIY All-Natural Face Mask: Moisturizes and Reduces Pores!
1 tsp baking soda
½ tsp lemon juice
1 Tbsp sugar
1½ tsp olive oil
1½ tsp apple cider vinegar
Combine the ingredients in a small bowl.

Gently rub onto face, avoiding your eyes.

Leave on for 10-15 minutes.

Gently wash off with warm water.
If your mixture is too thick, add another dash of olive oil. If your mixture is too runny, add a dash of baking soda. For acne prone skin, consider adding a few drops of tea tree oil.
I recommend following this face mask with my DIY all-natural face toner for the perfectly balanced skin! Don't forget to use a moisturizer as well. Here's my fav face moisturizer by Era Organics.