Are you looking for some Thanksgiving outfit inspiration? I've rounded up some ideas from fashion blogger friends, myself and virtual outfits I've put together. Enjoy!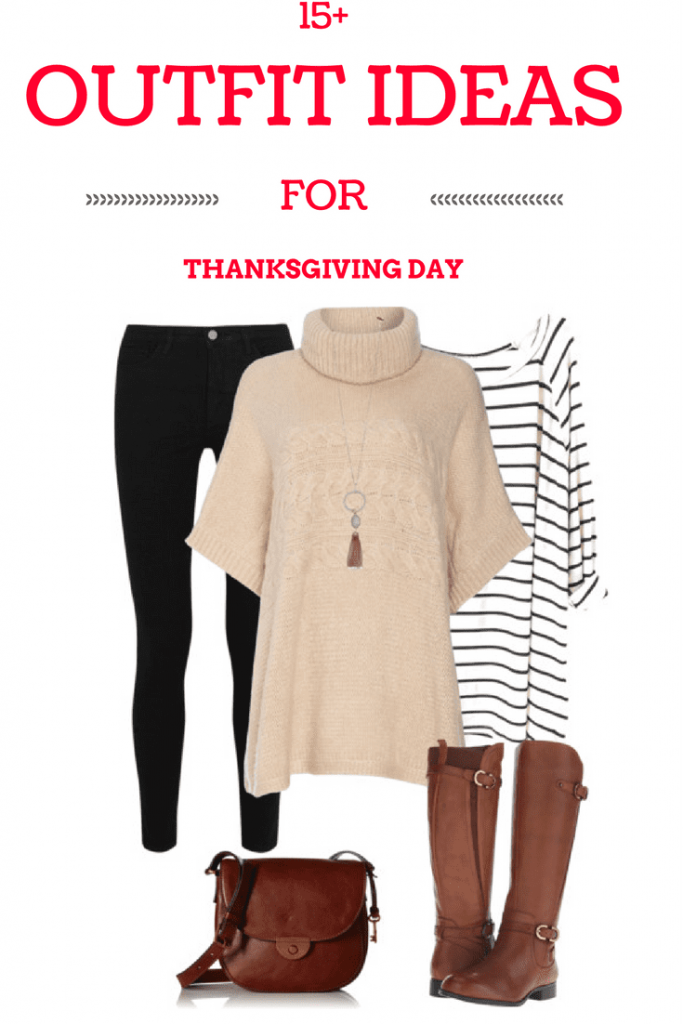 I always find it so interesting how friends and family celebrate and dress differently for the Holidays. Some go very casual, meaning pajamas and sweat pants, while others go all out and put on their finest.
I was discussing with a reader how she wished her family would dress up a little and I asked her what would happen if she kicked it up a notch in the wardrobe department on Thanksgiving. She said 'It wouldn't go over well.' I told her to maybe take it slow. Each year she could slightly step it up a notch. So this year, it's jeans instead of sweats. Or, I told her, she could just do what makes her feel good and wear whatever she wants. 😉
How does your family typically approach the Holiday? Super casual, dressy or somewhere in between?
If you love getting inspiration for your outfit ideas from Pinterest and blogs, then I think you'll love this printable eBook I put together featuring 18 outfit ideas. You can print them out and hang them in your closet if you want for daily outfit inspiration. I've included links for where to purchase the items as well. Just click here to sign up and you'll instantly receive your free download.
Thanksgiving Outfit Ideas
CASUAL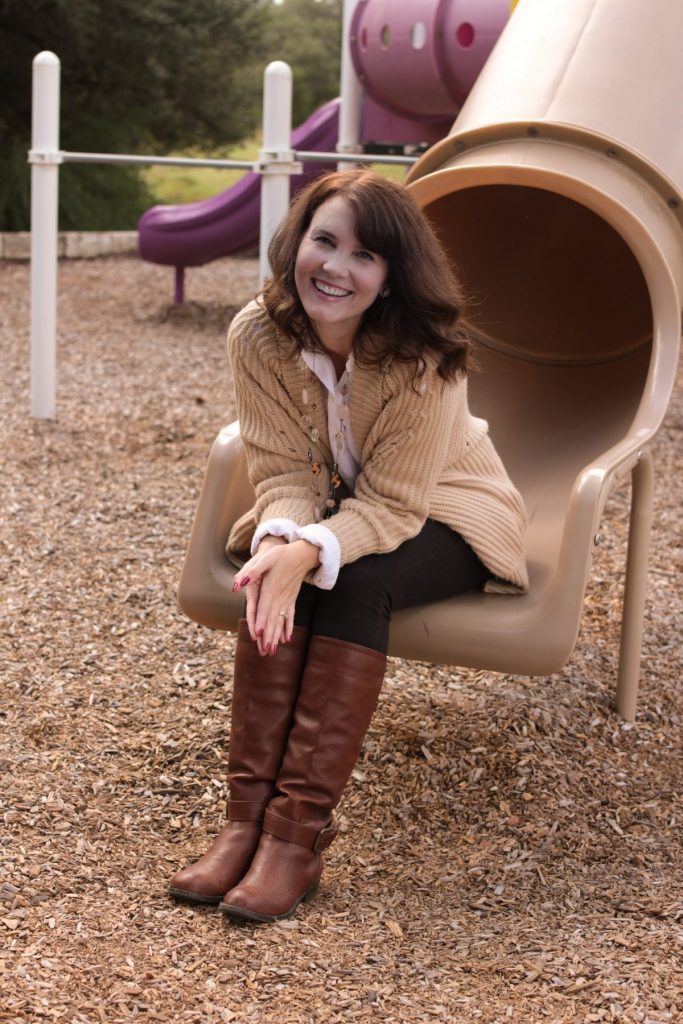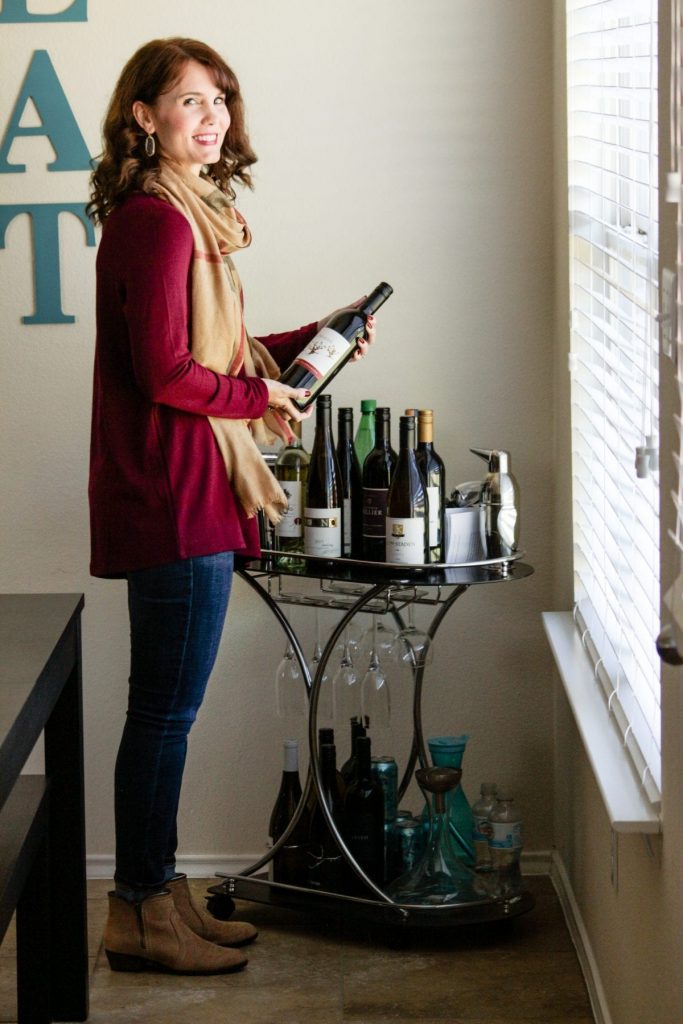 Pure Jill Luxe Tencel Collection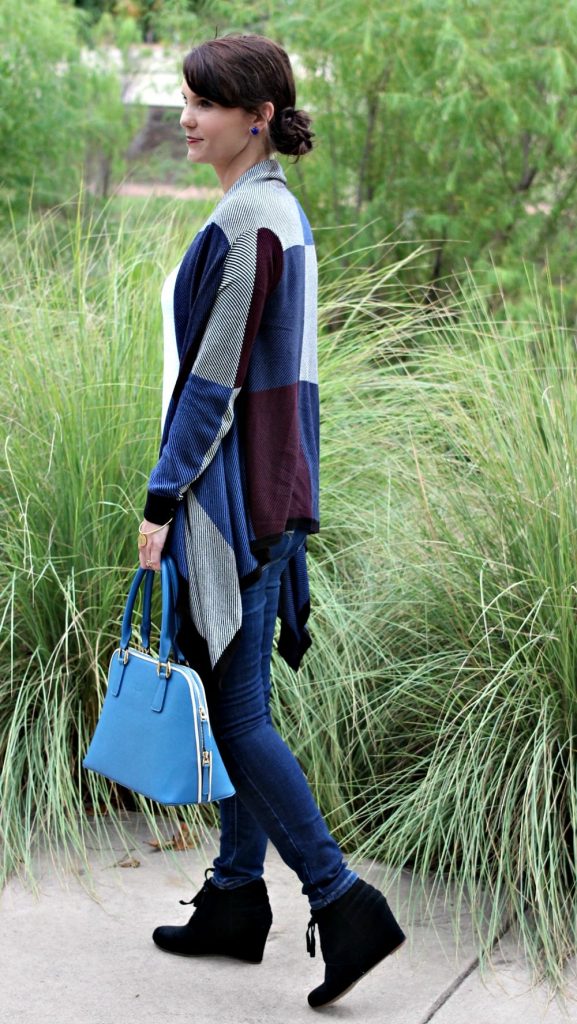 Andrea from Momma In Flip Flops shares 3 Ways to Style Peep Toe Booties. I wanted to grab every picture she had on her post, but since I figured that wasn't a good idea, I chose my favorite (the one with the hat) and the one with her precious new baby! I love how she styled her booties and any of these outfits would work perfectly for Thanksgiving day. Andrea shares real mom style and does it in an effortless and friendly way – all while juggling kids and sports. She's pretty amazing.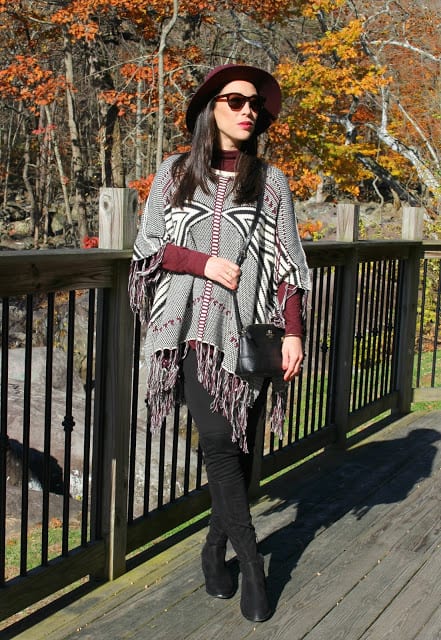 Tamara from Style in Harmony styled this beautiful poncho outfit and is making me a bit jealous that it's actually poncho weather in her neck of the woods. I love how this outfit is a bit casual but has dressier elements as well. You could easily wear this to Thanksgiving lunch and then kick off your boots and relax for a little snooze. Tamara's blog is all about inspiring the every day girl with fashionable and affordable style finds. And she's really good at it!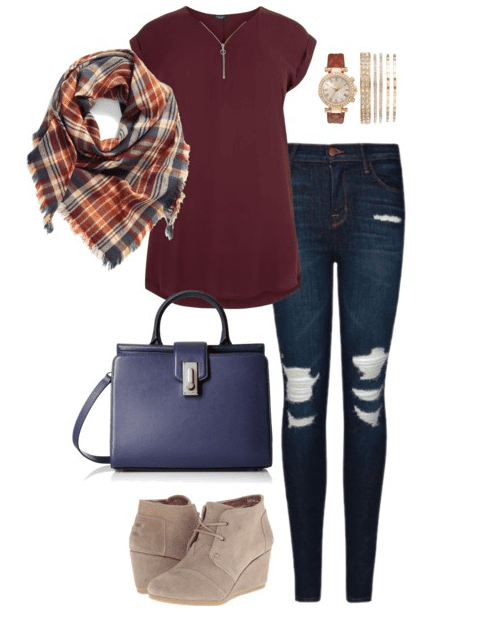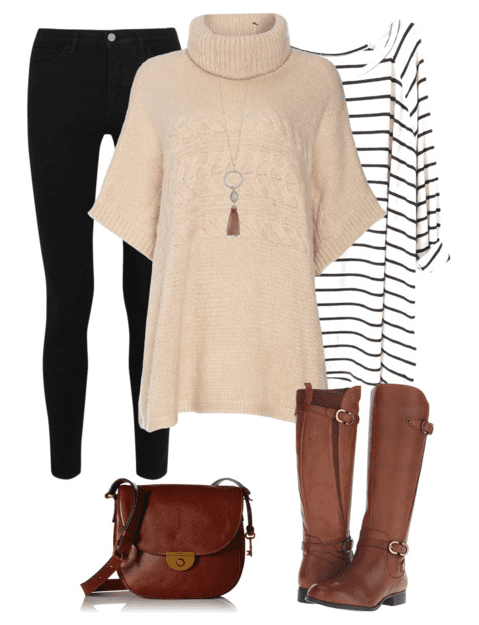 Outfit details: Cashmere Poncho (similar ones here and here) | Black and white striped shirt | Black Denim | Brown Riding Boot | Handbag | Tassel Necklace (similar here and here)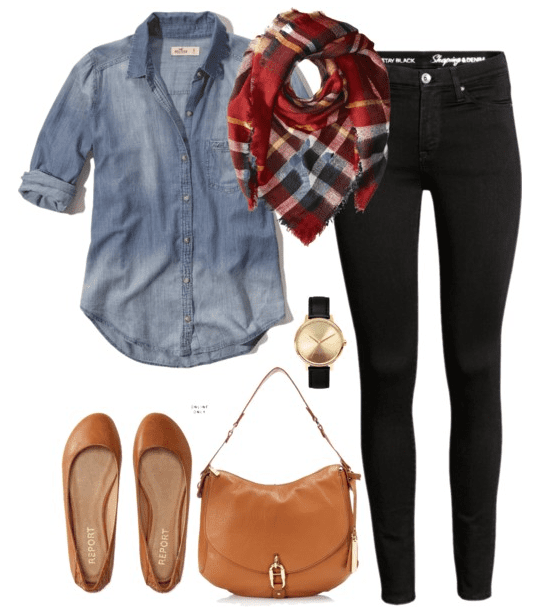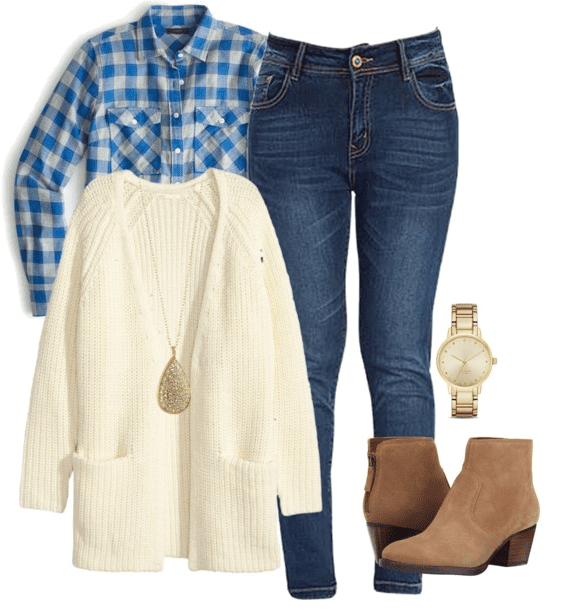 Outfit details: Rib-knit Cardigan | Boyfriend Flannel | Skinny Jeans | Nine West Booties | Moonlight Dew Drop Pendant Necklace | Gold Watch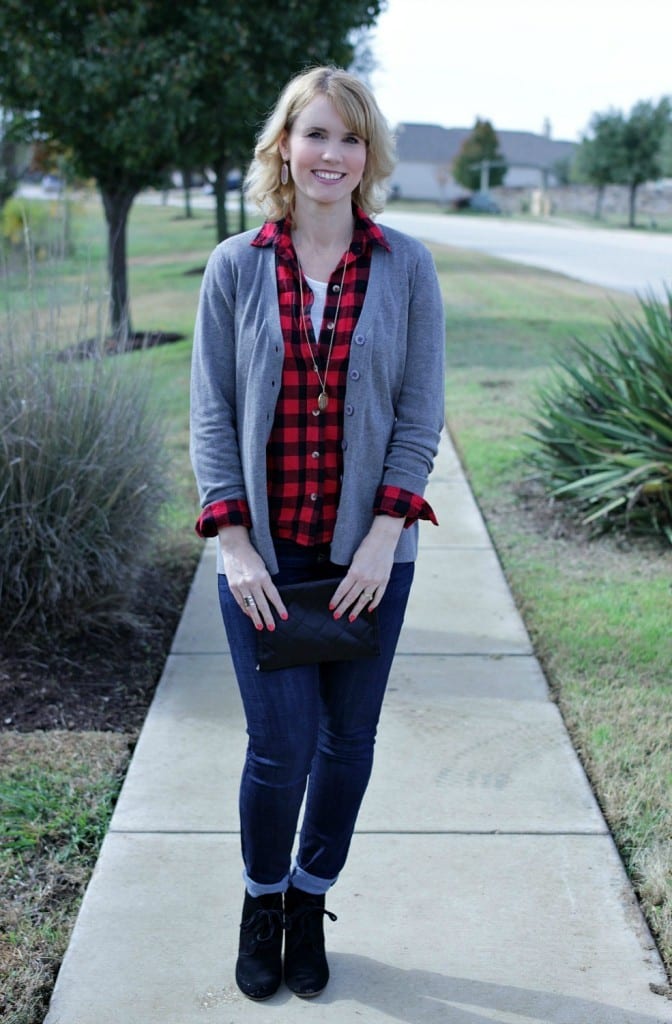 DRESSY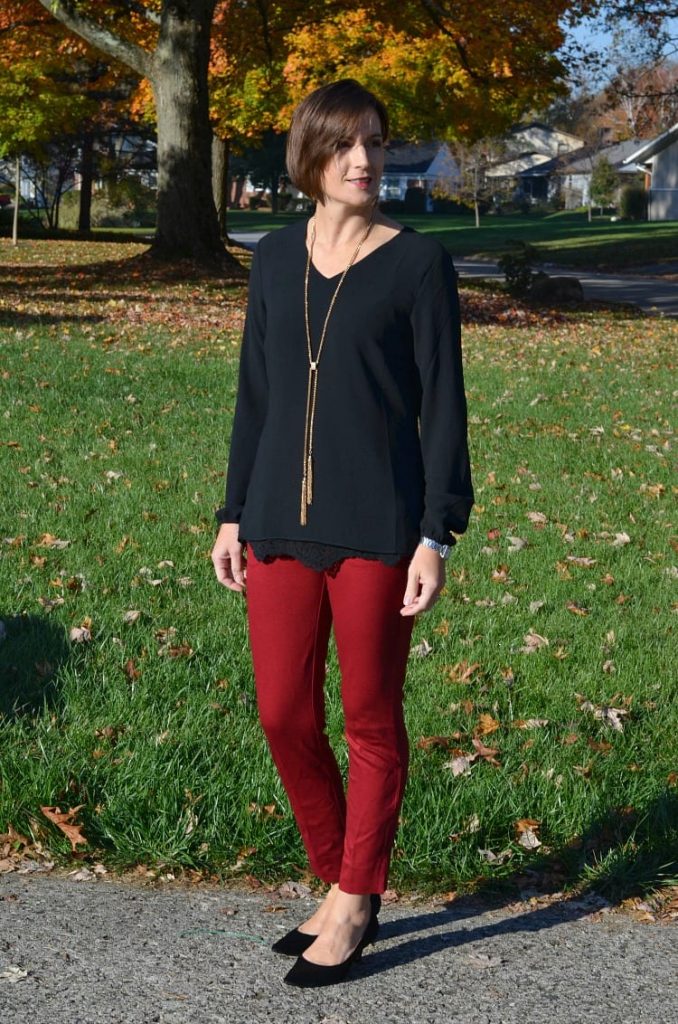 Ellen from That Chic Mom introduced us to the new Cabi Holiday collection, which would be perfect for your Thanksgiving or other Holiday get-togethers. When I saw this outfit on her blog, I instantly fell in love with both the shirt and pants. Aren't they gorgeous?! She has several more of styles from their new collection, so be sure to hop over there and check them out. Ellen shares all the things she loves on her blog and some of the things that help make her life just a bit easier as a busy mom of five.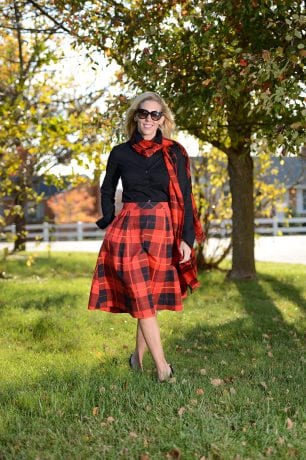 Outfit details: Tiffani shares a fun post on her blog, TiffaniatBreytonBay.com with several generations of her family all dressed up for Thanksgiving. Tiffani is equal parts country and city gal and covers fashion, home decor, and family related products.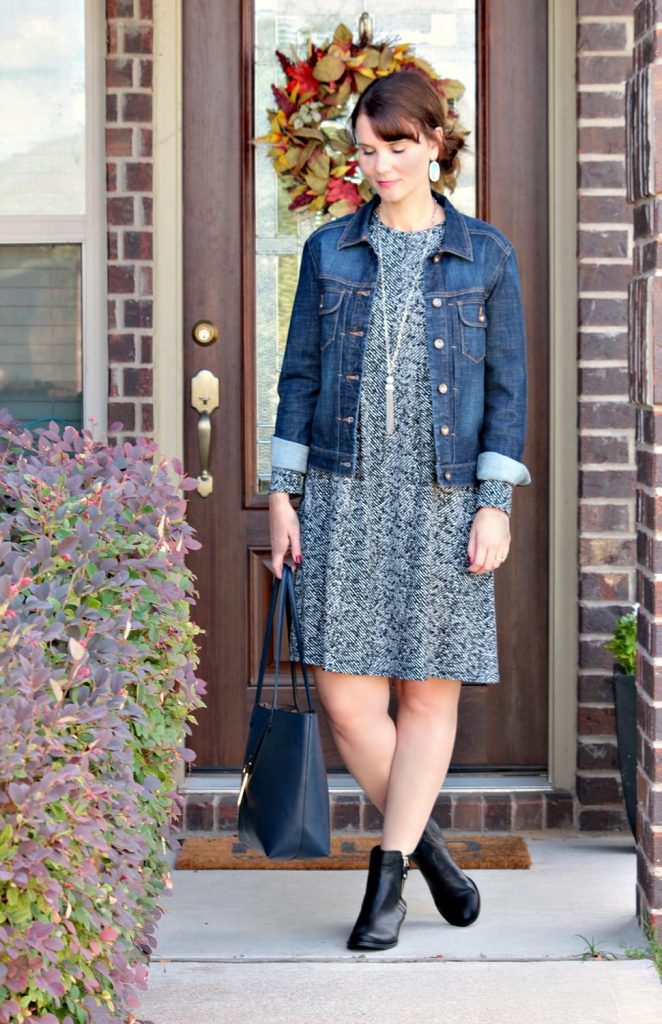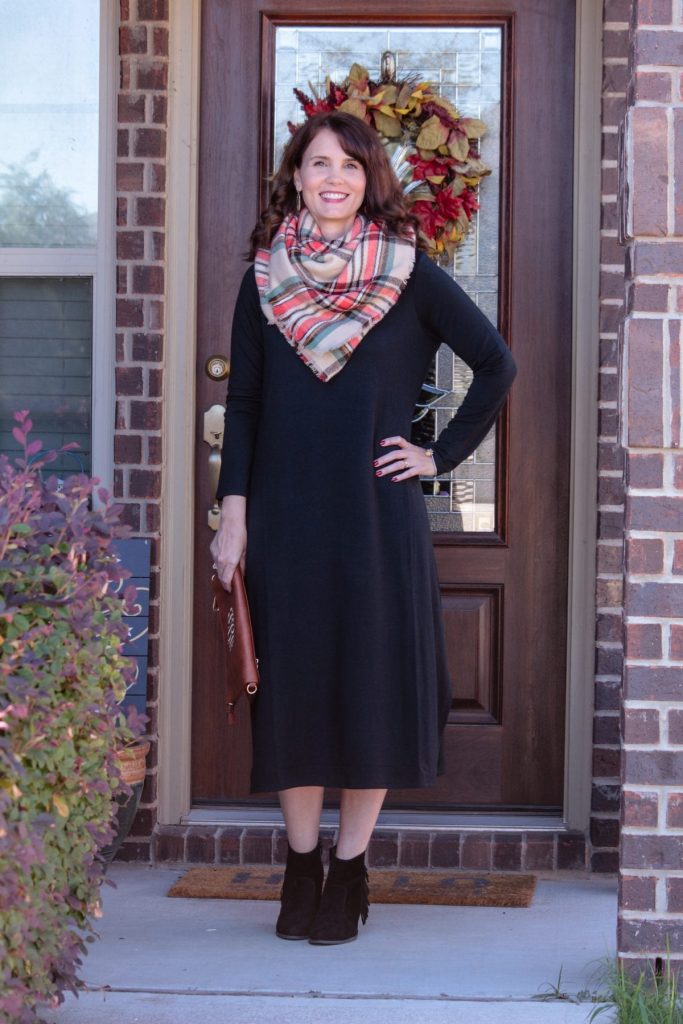 Pure Jill Luxe Tencel Collection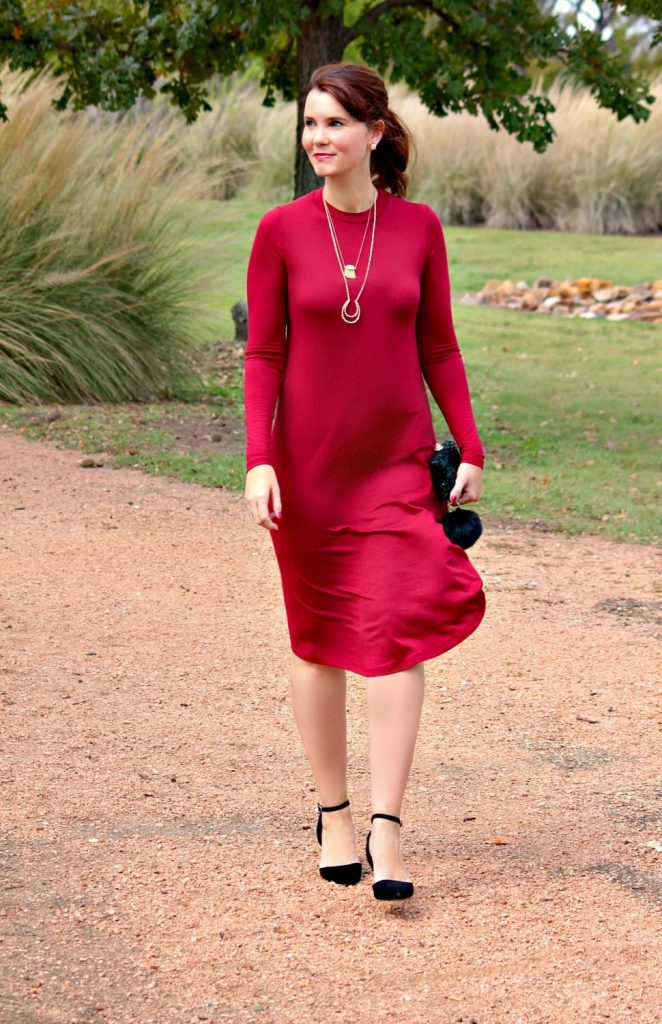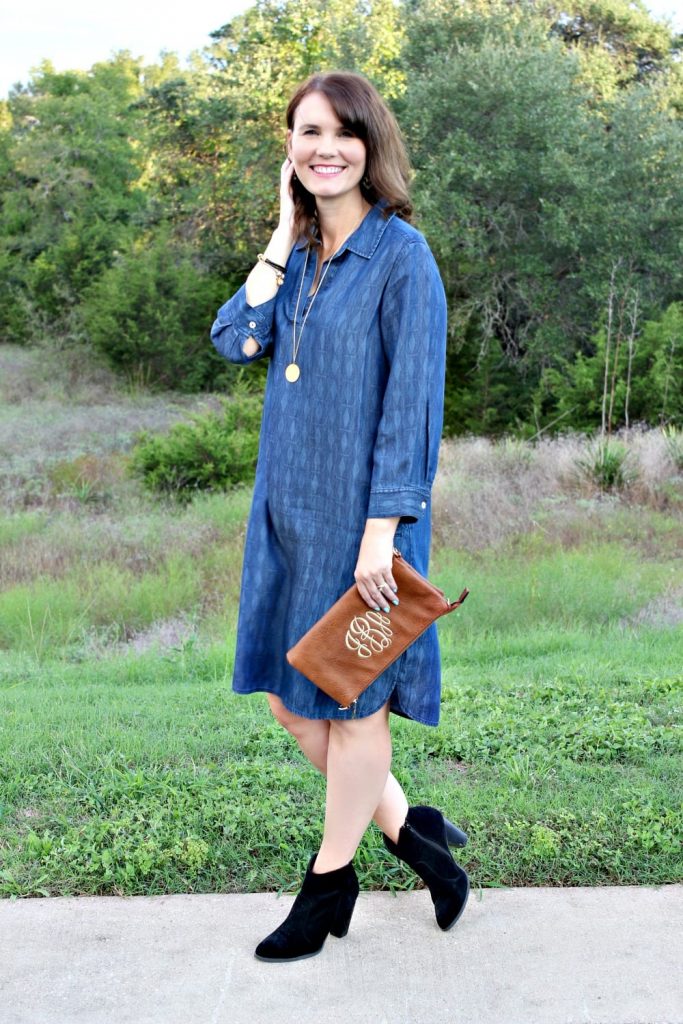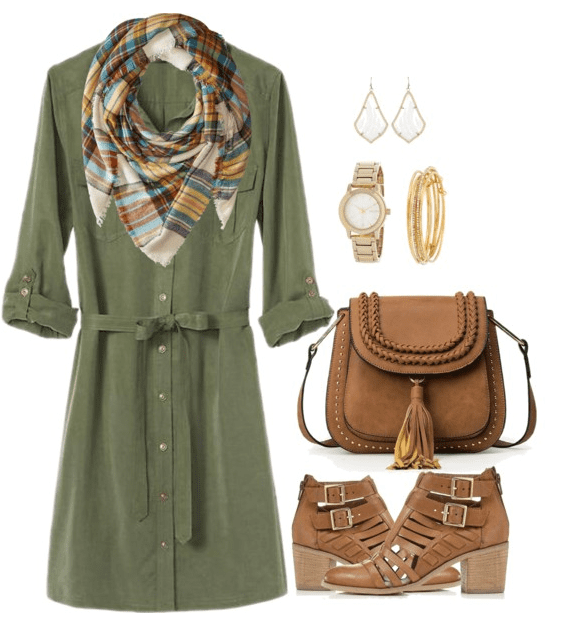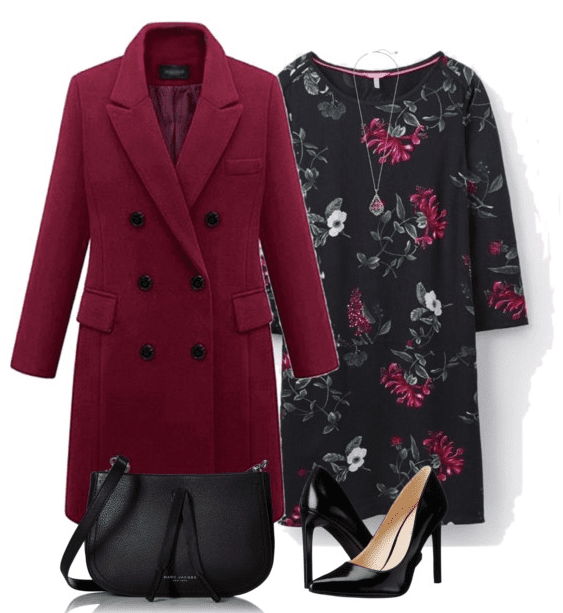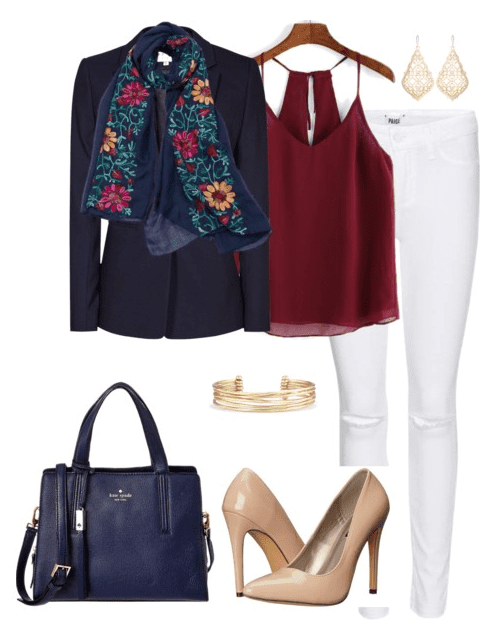 Outfit details: Single Breasted Blazer | Spaghetti Strap Cami | Skinny Jeans| Floral Scarf | Kate Spade New York Satchel | Patent Heels | Quinn Cuff | Kendra Scott Dangle Earrings