This is a sponsored post written by me on behalf of Folgers. All opinions are 100% mine.
With just a few ingredients and a little time, you can whip up your own iced coffee at home for a fraction of the cost.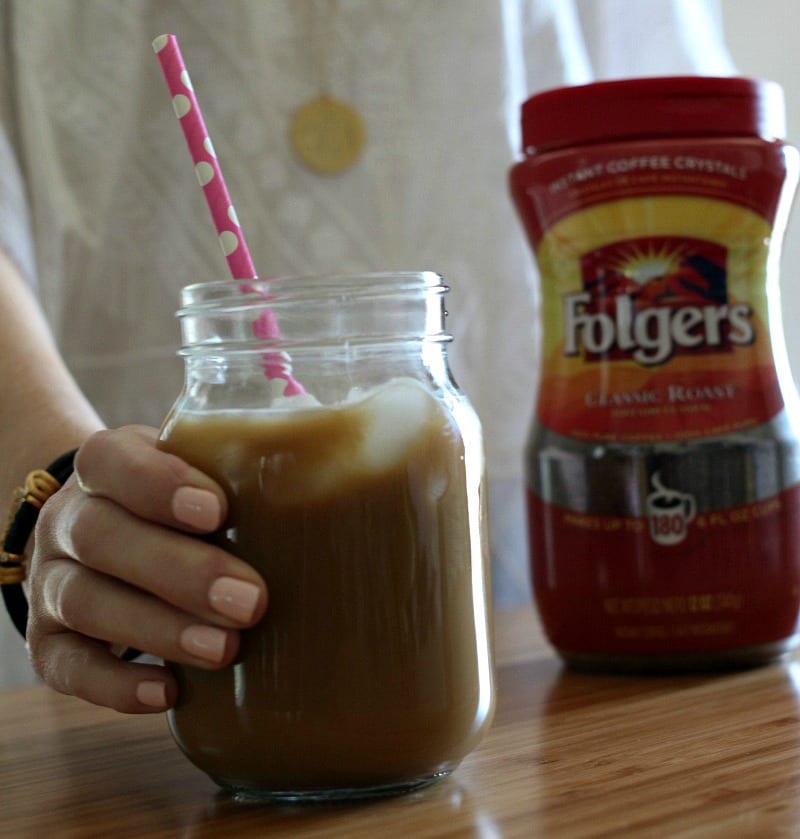 Where are all of my iced coffee fans at? I have the easiest iced coffee recipe to share with you today. There are so many benefits to making your own iced coffee. It saves you money. It saves you time. You can put as much or as little ice in it as you want. (No need to sue anyone over too much ice…you know what I'm sayin'?)
Iced coffee is a summer staple for me, but I definitely prefer to make it at home. There are so many different ways to make it, ranging from hard and time consuming to downright easy and ready in a few minutes. If you want iced coffee and you want it now, this is the recipe for you!
The Easiest Iced Coffee Recipe Ever
Here's how to make it.
Step one: Grab a mason jar, a travel mug or any cup you like and add 2 tsp of Folgers instant coffee. It says to add 1 tsp per 6 oz of water, but since I like my iced coffee quite strong, I added 2 tsp per 8 ounces of water.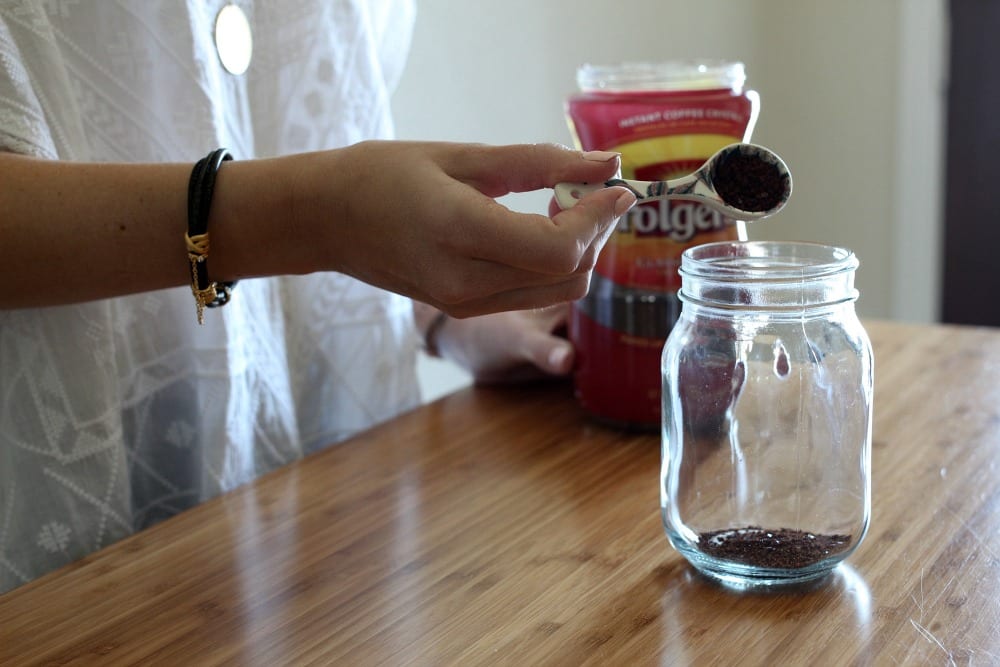 Step two: Fill your cup halfway with hot water.
Step three: If you like your coffee flavored, pour in a little flavored syrup to your liking. I used Hazelnut syrup. (Yum.) I also spilled it all over the counter, but no need to show you that part, right?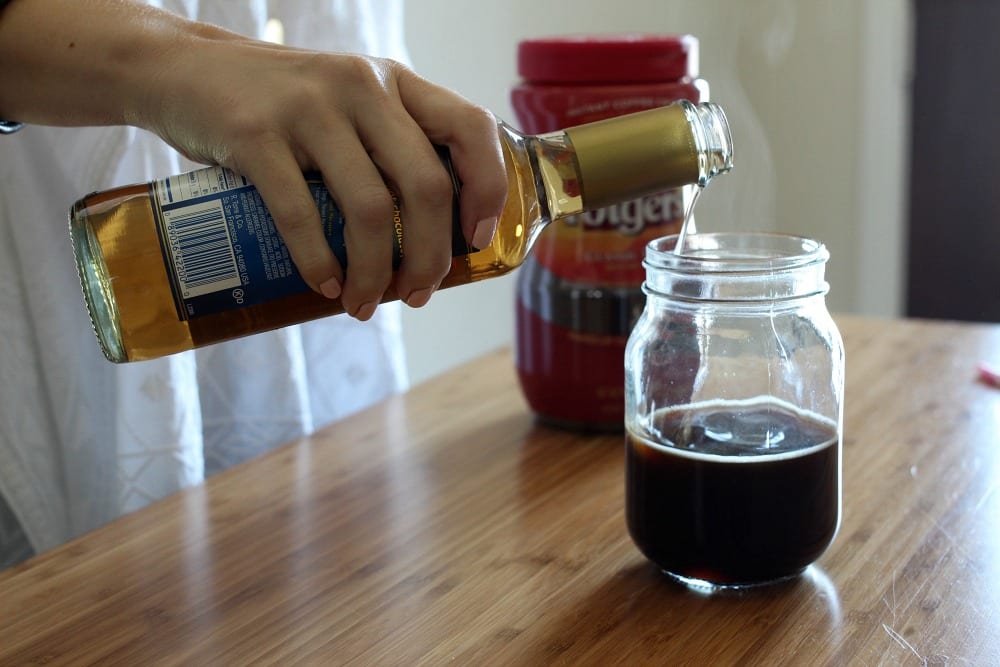 Step four: Pour in some half in half, again, to your liking. (This is my favorite part where I ooh and ahh over the pretty coffee/cream swirls.)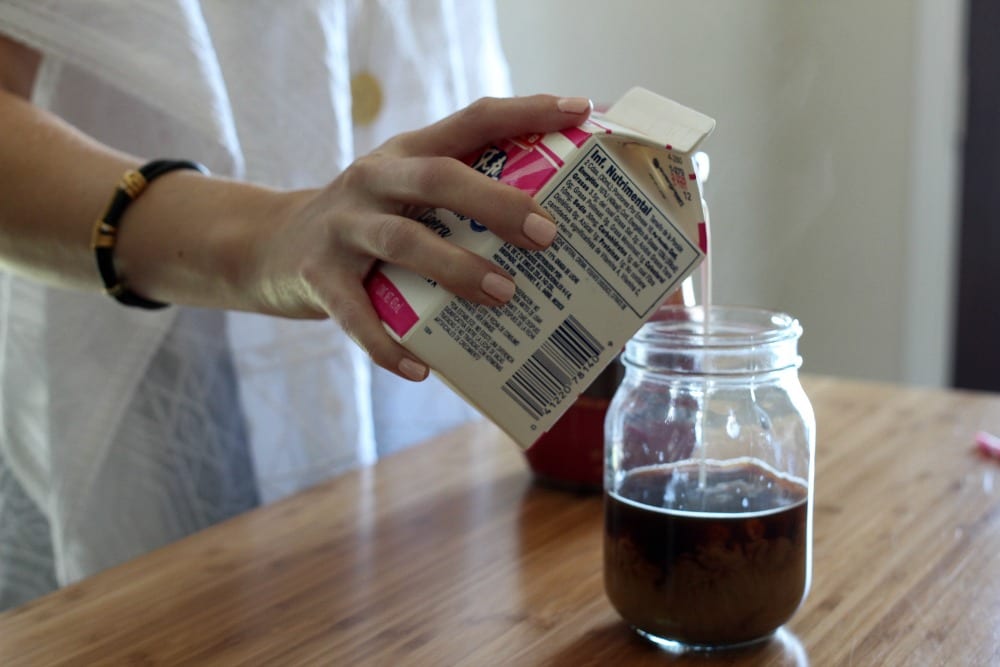 Step five: Stir all of the ingredients together.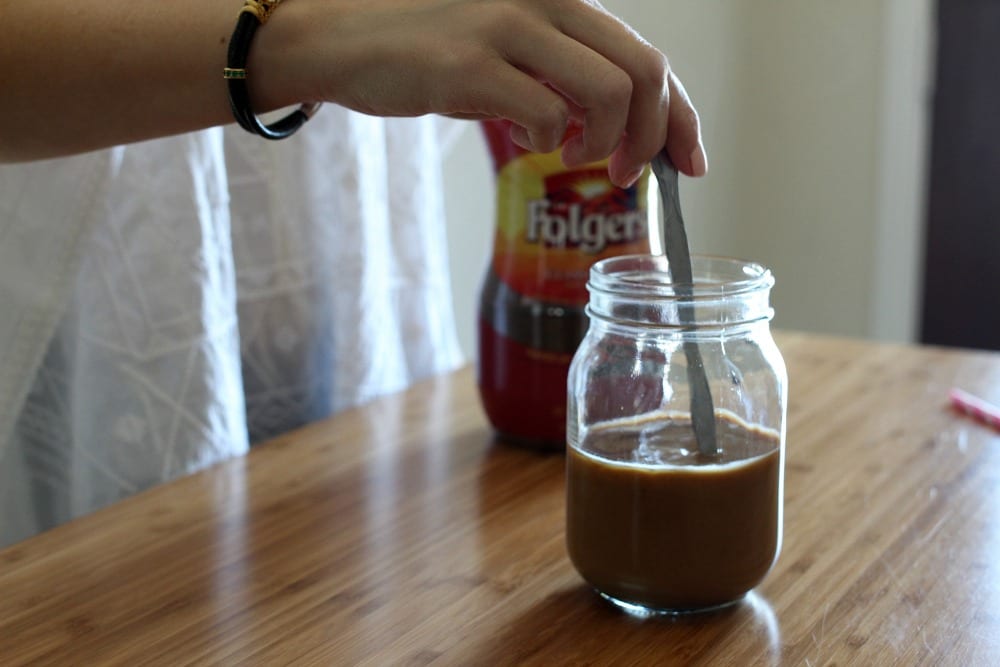 Step six: Add ice. (As much or as little as your heart desires.)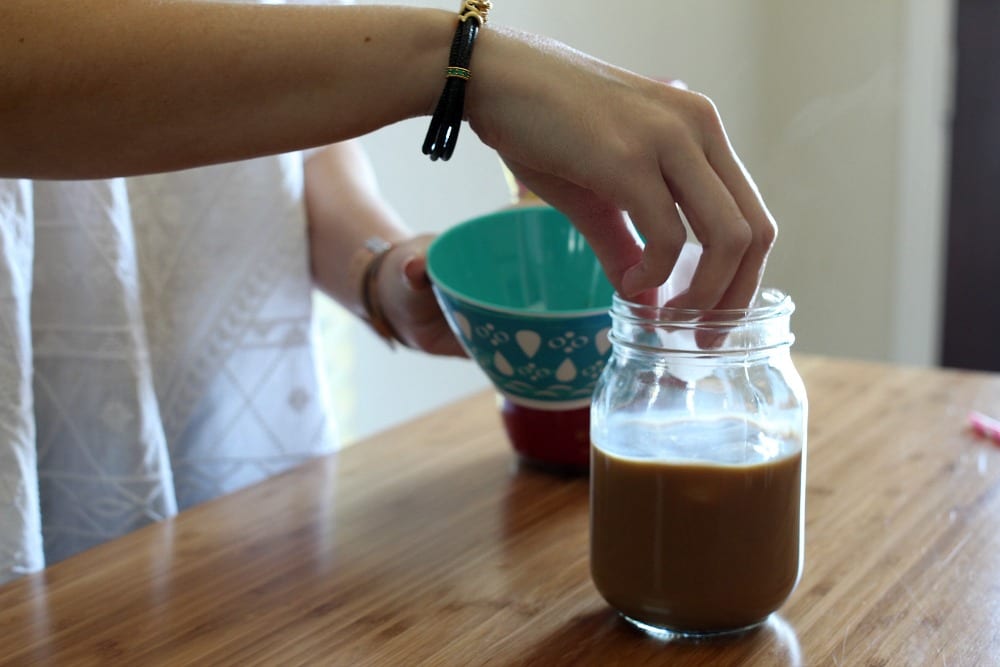 Sip and enjoy…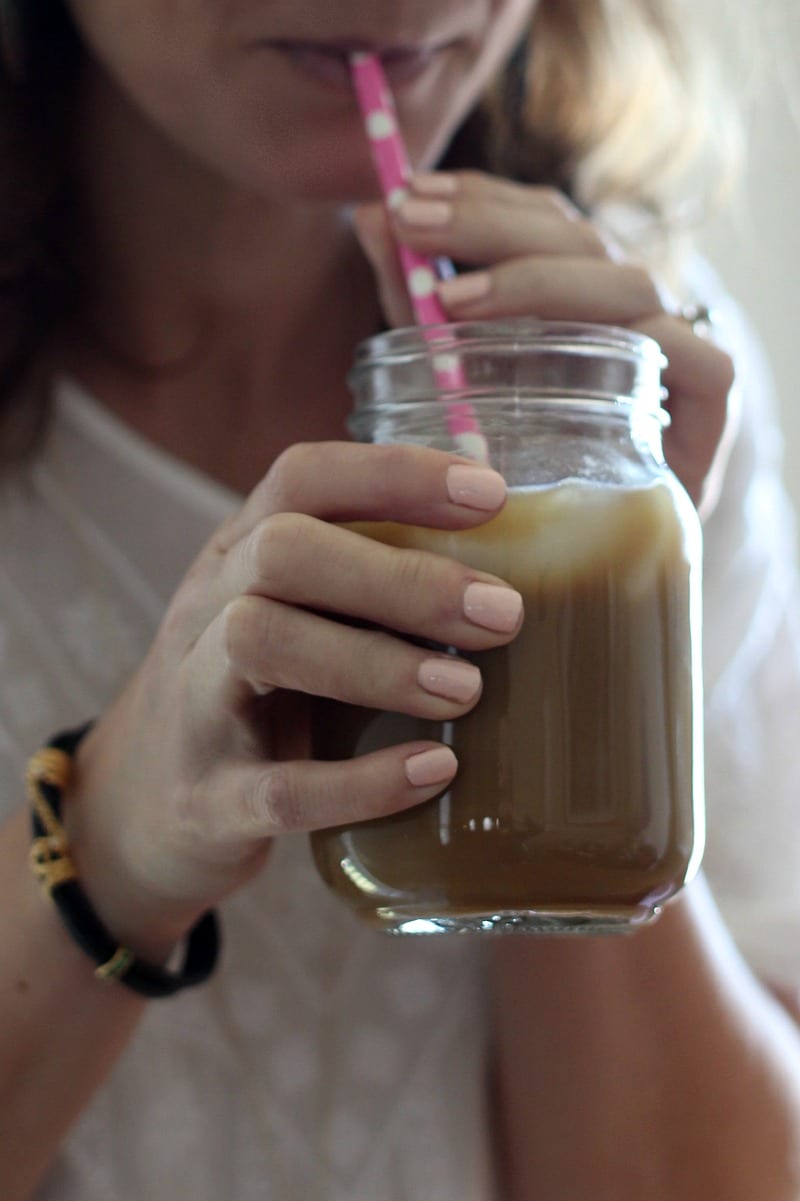 Iced coffee is so refreshing on a hot day and you can make it incredibly fast using Instant coffee.
What's your favorite way to have your coffee in the summer? To get some more ideas, be sure to check out these Folgers Recipes.
I am for sure making that Coconut Cafe Licuado. They had me at coconut milk…