That's right. I'm not an immortal vampire. That seems like a stressful way to live your life anyway. But I have perfected a skin care routine that is simple and has changed my skin drastically over the last couple of years. At night, my routine consists of 4 to 5 steps (depending on if I do a mask that night) and 4 steps in the morning. It's quick, it's effective and my skin hasn't looked this good in years.
My Nighttime Skin Care Routine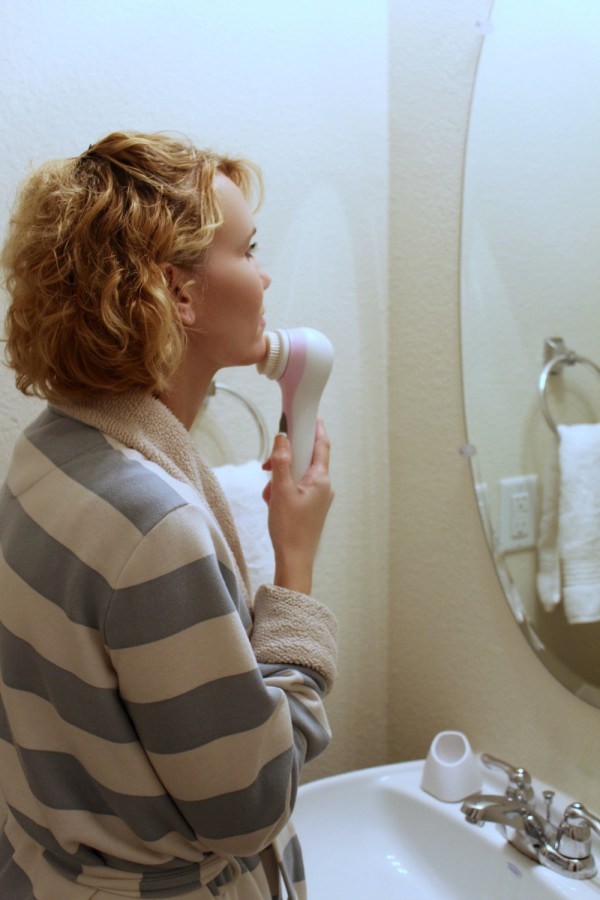 My mom has used Dove to wash her face since I can remember, from time I was a little girl. She has absolutely gorgeous skin and she's, well, we'll just say she's older than me but people thing she's younger than she really is. I have used cleansers with harsh chemicals since I was a teenager and my skin has been screaming for something more delicate. About a year ago I decided to switch to the Dove beauty bar after being told I had rosacea, not acne as I believed.
I also added a cleansing brush to my nightly routine. I use the Conair True Glow Sonic Facial Skincare System every night. I get a deep clean and say bye bye to those dead skin cells. My skin feels unbelievably soft and clean afterwards. I've had friends ask me if it's too harsh for me to use every night and it's not. I use the low setting and it's perfect.
After cleansing, I use a toner. I have very dry skin, so I use one that hydrates dry skin. I started using a toner after I read an article in a magazine from a skin care to the stars specialist. She said this is one step many women skip in their beauty regimen and they shouldn't. So I added it.
After toner, I use Morning Light Beauty Intensive Eye Gel. It's a lightweight gel that moisturizes my sensitive under eye area and it feels so good going on.
After the eye gel, I use Morning Light Beauty Retinol Cream. Adding a retinol cream to my nightly regimen is what started my dramatic skin change. It's a lightweight cream that replenishes the Vitamin A levels in your skin, helping to repair sun and age related damage. It also helps with the appearance of fine lines and wrinkles, plus dark spots and hyper-pigmentation. Once I started using this, my skin tone was dramatically better. It was softer and overall healthier looking. Oh and that rosacea? Completely under control. I have a few friends who swear by this retinol cream and I am right there with them!
So, my nightime routine is:
Cleanse
Tone
Eye Area
Moisturize
I use a BioMiracle mask weekly to help reduce fine lines and wrinkles and for brightening my skin texture.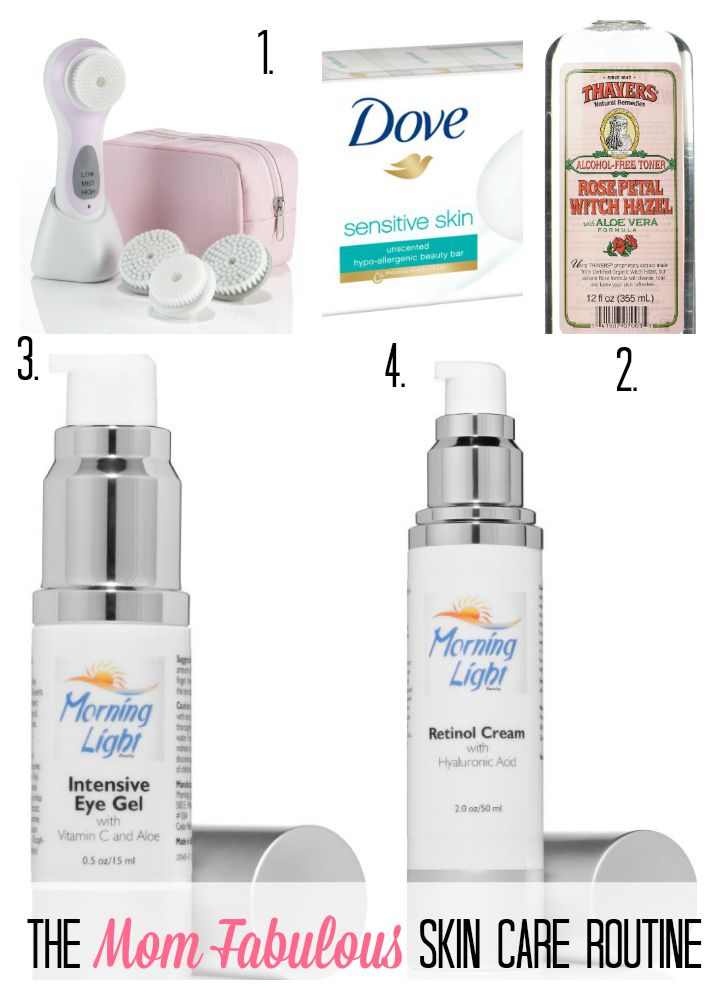 My Morning Skin Care Routine
My morning routine is also very simple and takes me just a couple of minutes. I do this right after I get out of the shower:
Cleanse with Dove
Apply eye gel
Apply Vitamin C serum
That's it! I'm looking forward to years of beautiful skin and I know if I continue this routine, as well as feed my body with good food and drink plenty of water, my skin will thank me.
Do you have a skin care routine you swear by? Is there a product I mentioned you have questions about? Let me know!
Disclosure: My husband and I own Morning Light Beauty, but I stand by these products 100%. I couldn't feel good representing a company that did not deliver results.