Are you looking for a go-to black blazer outfit for fall? You can't go wrong with a good quality wool blazer, the perfect grey tee, your favorite denim and a pair of killer knee high boots.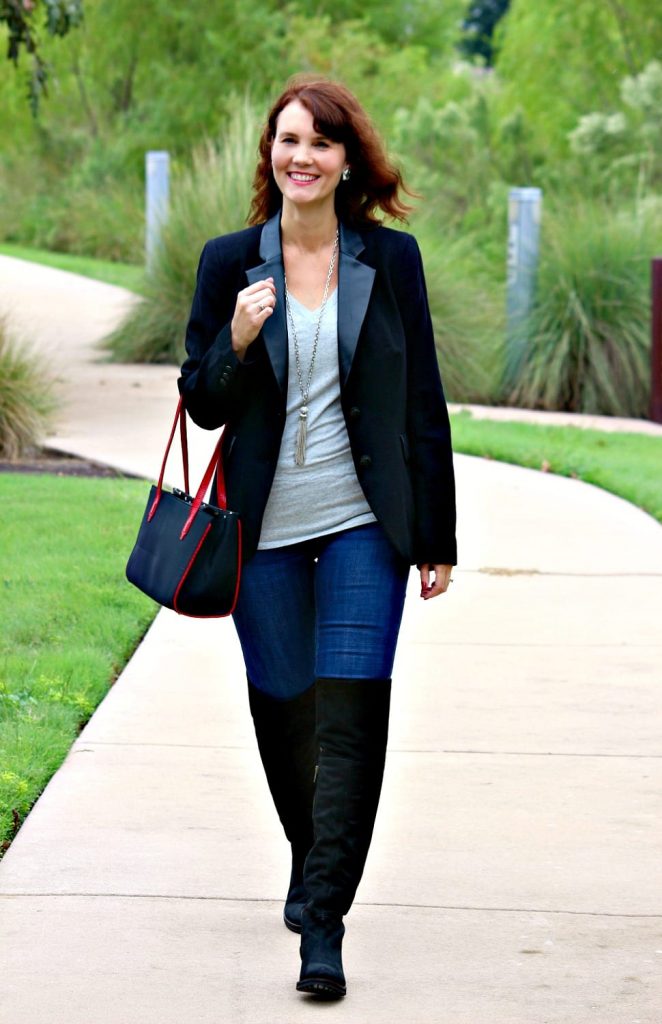 We finally had some relief from the hot temps and it has been glorious! Monday was only in the low 70s and when you walked outside, you felt like you could finally breathe. We had soup for dinner and sat outside to enjoy a good 'ole Texas thunderstorm. This is definitely my favorite time of the year and I'm going to soak it all in.
I'm excited to have the opportunity to share with you some new arrivals from Foxcroft. They have quickly become one of my favorite apparel companies and every piece I've ordered fits incredible and is a quality of clothing I know will stay with me for many seasons to come. Over the last few years, I've learned how building a wardrobe isn't about quantity, but quality. I'd rather have items I've invested in and I know will last, as opposed to items that seem to be a one season thing.
Outfit details: Wool Blazer | The Perfect Grey Tee | Denim | Knee High Boots | Tassel Necklace (similar)
This wool blazer from Foxcroft has faux leather trim, giving it a more dressed up look. Wear it over your favorite tee, blouse, or button-up shirt. I really like how Foxcroft styled it in their fall catalog with a red plaid shirt. This would be a cute outfit for a casual Holiday party.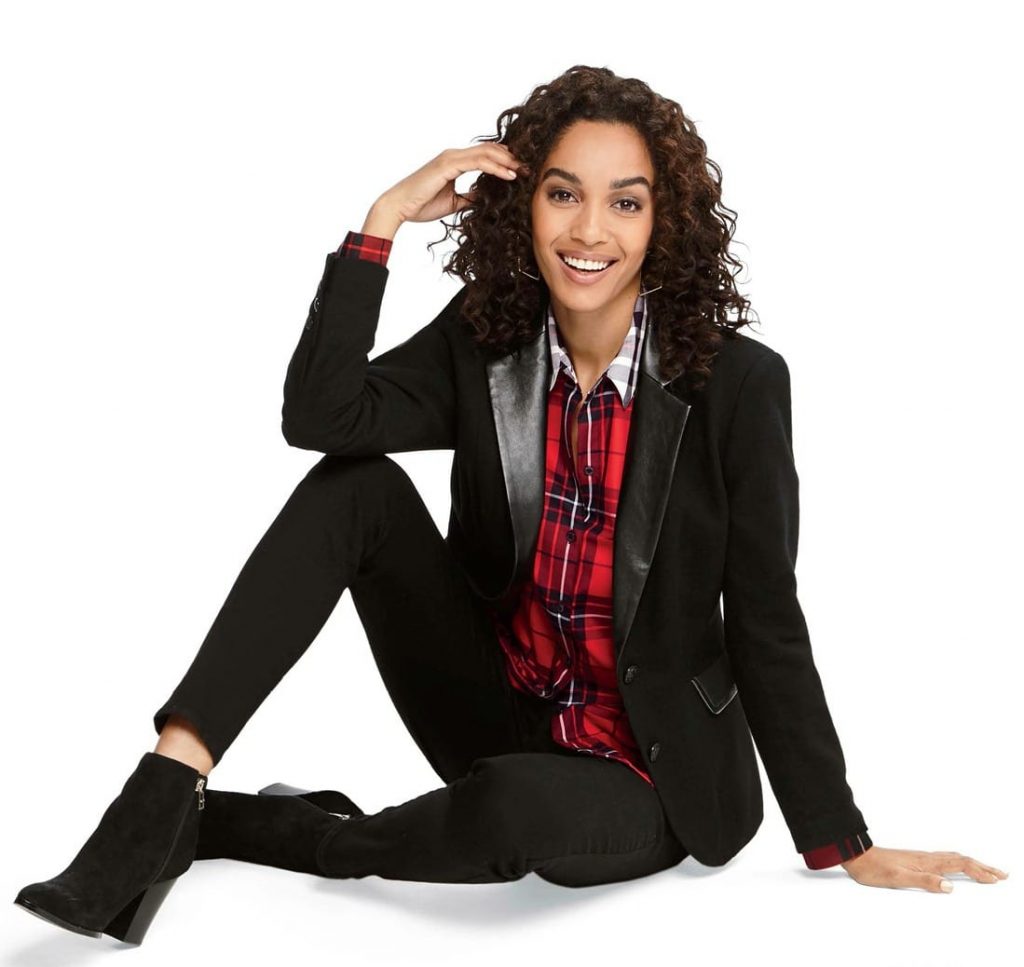 As I mentioned, I'm wearing the blazer with the perfect grey tee. And this perfect grey tee just so happens to be the passion project of a fellow fashion blogging friend of mine Carly from Thirty Something Fashion. She's launched "Thirty Something Tees" and you can order one (or both) in grey or white. I ordered mine in a medium and really like how it fits. Plus it is so incredibly soft! The tee is 48% rayon, 48% polyester, and 4% spandex.
Not only will you be adding a fantastic tee to your wardrobe, but you'll be helping to donate to a great cause. Carly is donating $1.50 from each sale of the tees to the K.Hovnanian Children's Hospital.
Another great thing about a blazer outfit is you can easily throw on a scarf if the weather gets colder. I grabbed my lightweight plaid scarf from Humble Chic and love the way it looks and the fact that it keeps me nice and warm. Between the wool blazer, knee-high boots, and scarf, I am so very ready for the cold weather to hit!
Disclosure: This post contains affiliate links. Please read our disclosure policy here. Mom Fabulous also received samples in order to facilitate this post. All opinions are my own.