Welcome to Day 27 of 31 Days of Fashion – Tips, Tricks & Outfit Ideas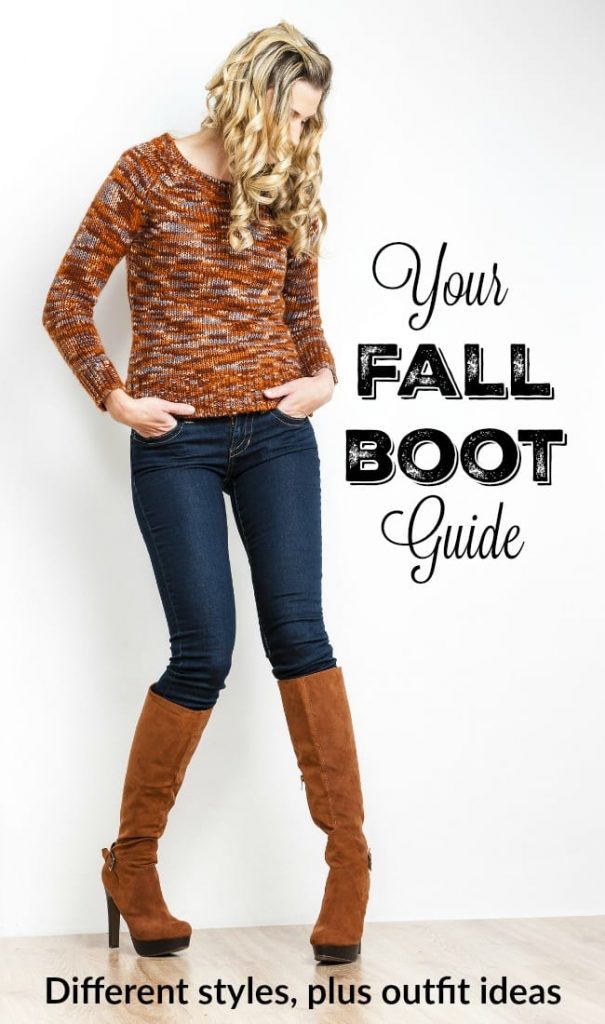 As you may know, I love boots in the fall. Every year, summer weather can't be over soon enough for me so I can break out my collection of boots that have been waiting for me all season, not to mention the new ones I purchased. One question I get asked quite a bit, are about boot trends and what kind to wear with which outfits. So, I thought it would be fun to put together a fall boot guide for you, with my favorite boots of the season, plus some tips on what to wear them with. Enjoy!
Your Fall Boot Guide
Ankle Boots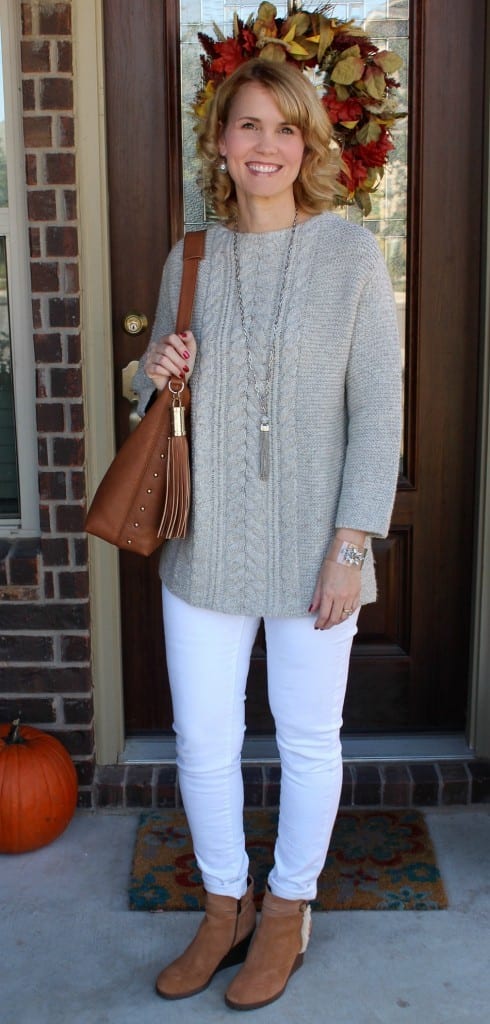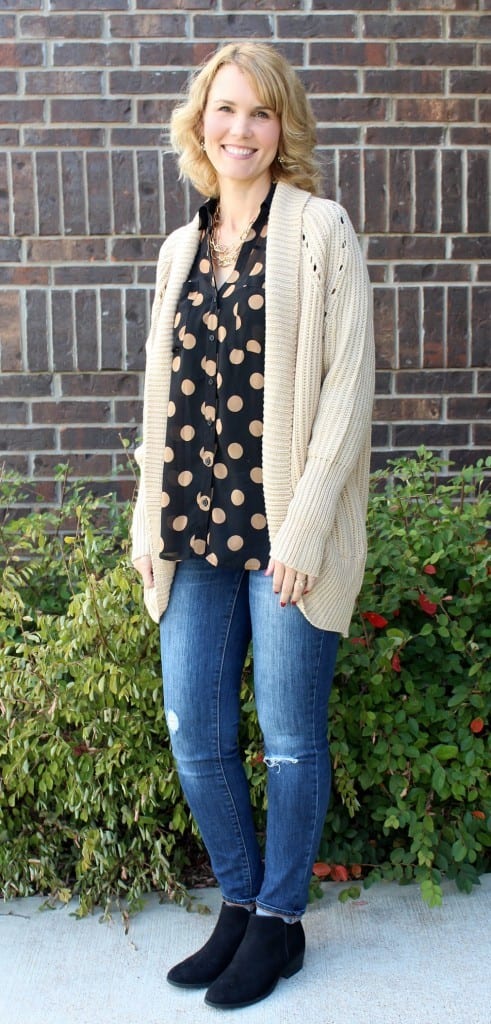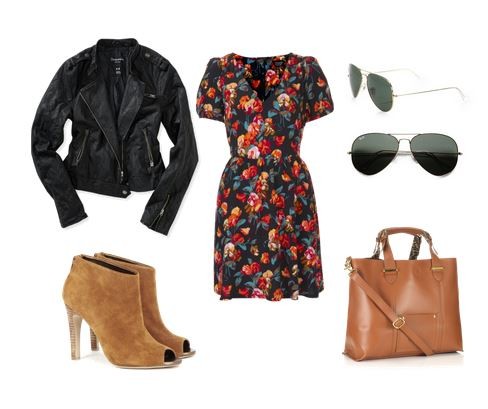 These are my favorite type of boots and the ones you'll find the most of in my closet. They are versatile and the perfect day-to-day boot that go well with casual outfits. But don't forget that this boot also goes great with dresses, skirts, slacks….needless to say, when in doubt on what shoes to wear, try a pair of ankle boots.
Shop ankle boots…
Mid-length boot (or midi boot)
This is a type of boot I actually don't own, but I've seen them more and more lately. They're in between the ankle boot and tall boot. If you don't want to show as much leg as the ankle boot shows, but you don't want to cover it all up, this is the boot for you. Wear a midi boot with a midi skirt and sweater or wide cropped pants and a turtle neck. The great thing about this type of boot is there's more room for color and pattern. You'll see some snakeskin, color-blocked and even ones with fabric.
Shop mid-length boots:
Over-the-knee boot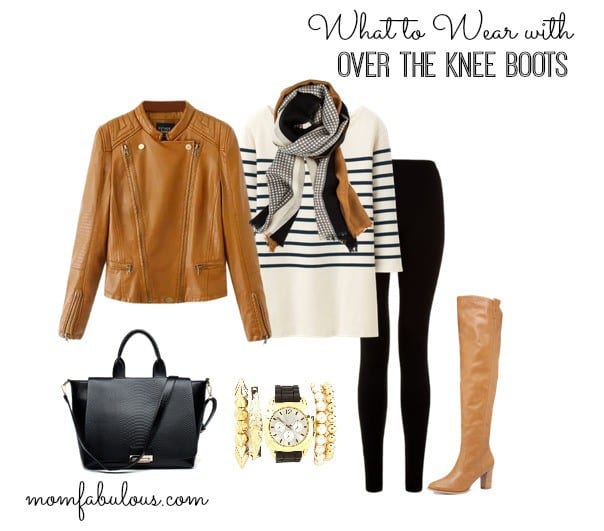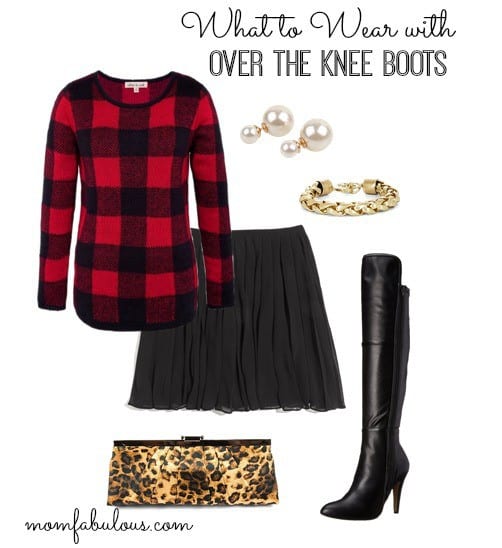 This type of boot can be both practical (gives you added warmth) and makes quite the style statement. You can wear this type of boot with a shorter skirt, over skinny jeans or leggings.
Shop over the knee boots:
Western Inspired Boots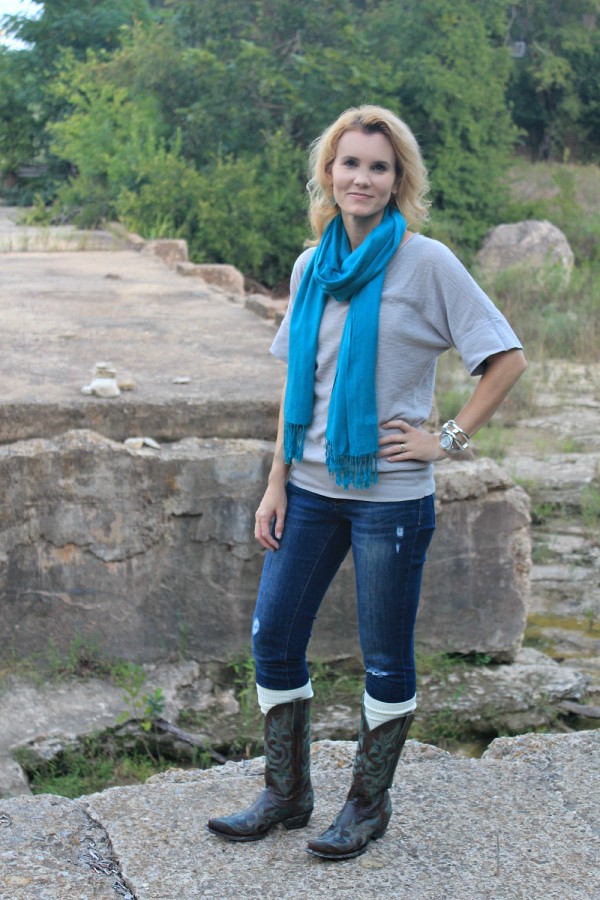 Whether you're going for cowboy inspired style or 70s with fringe, there are some options for you. You can wear western boots with a dress, jeans or leggings. You'll find western elements such as silver, buckles and patterns on all kinds of styles of boots, giving them that western flare.
Shop western boots:
Lace up boots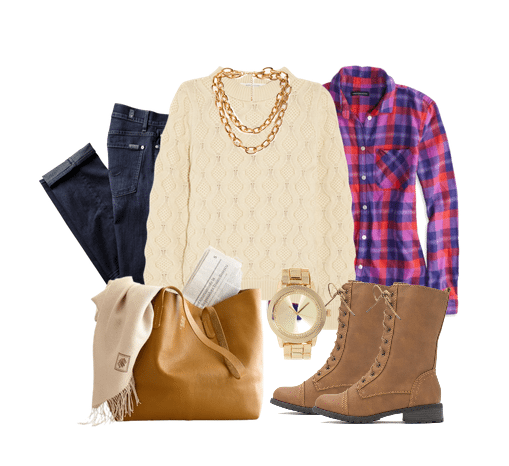 Do lace up boots scare you? Don't let them! Show them you know exactly how to wear them. There are different styles of boots that fall under the lace-up category. You have your combat style which can be worn with jeans, leggings, skirts of dresses. You have the heeled ones that look really nice with jeans and dresses. Then there are the ones that go all the way up the knee. The choice is yours!
Shop lace-up boots:
Some other standout styles include boots with buckles and embellishments like studs. These kinds of boot styles can fall under all of the ones mentioned above.
What's your favorite kind of boot to wear in the fall and winter? Better yet, tell me which kind of boot you're not so sure about trying!