As I mentioned a couple of weeks ago, our garage has gotten out of control again and a Garage Organizing DIY Project was long over-due. When we moved into this brand new house 2 years ago, we had so many plans for it. We had a clean slate to work with and that was so exciting. But as you know, life can sometimes pass by so quickly and before you know it, those plans get put on the back burner. Our garage was one of those.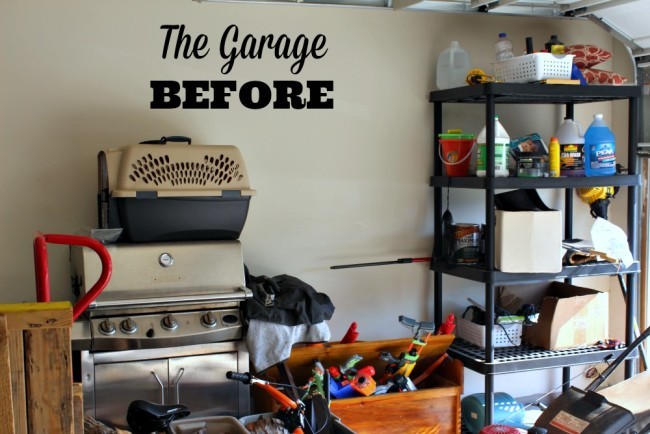 Between boxes from packages, sports toys, bikes, gardening tools and all of those other things that you say "just put it in the garage", it sometimes feels impossible to know what system will work best when it comes to organizing the garage. We also know we won't be in this house forever (after our 3rd graduates from high school, my husband wants to buy one of those tiny houses – talk about major organization skills needed for that!), so we wanted to think about the next owner as well.
What garage organizing system would work for everyone and is easy to install? The Rubbermaid FastTrack system from Home Depot is exactly what we needed. Plus, it's so easy to customize to your needs, any homeowner will find it useful.
Our garage area started like this.
Here's what the wall we installed the FastTrack system on looks like now.
There's a place for gardening tools, hoses, extensions cords, balls and a number of other items.
My favorite feature is the vertical ball rack. I think it's my favorite because 1) we were able to empty a tub full of basketballs and get it off the garage floor and 2) it reminds me of those ball holders at stores I always messed with as a kid.
My husband put it together and I, well, watched.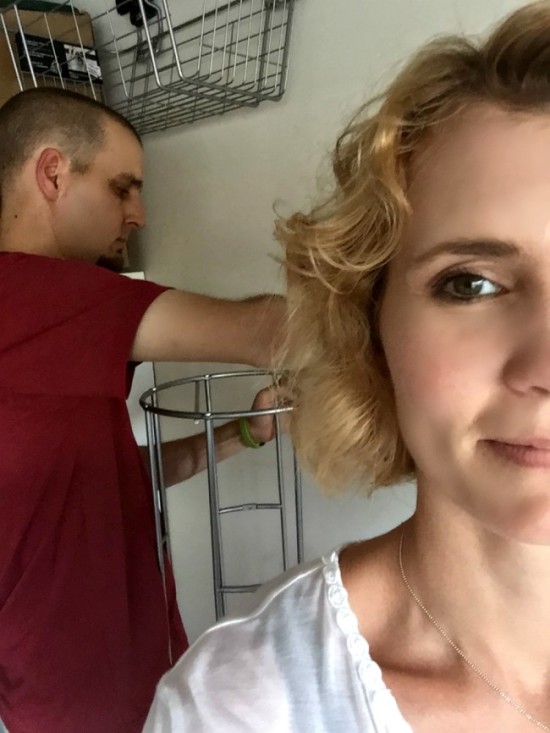 We're very pleased with how it turned out and how useful it is. Now to tackle the other areas in our garage….
We're still not done installing everything. During the project, we had a little health issue (all is good now), so things were delayed. We plan on moving the plastic black shelf somewhere else in the garage and installing the FastTrack shelf.
To see what items from the FastTrack system we used, check my first post here.


Fast, easy, fun. The FastTrack Garage Organization System is easy to install and allows you to store more by making use of your entire wall…not just where the wall studs are located!  Visit your local Home Depot today!
This is a sponsored conversation written by me on behalf of RUBBERMAID®. The opinions and text are all mine.