Brrrrrrr…..that's what I'm feeling, saying and thinking since this cold front hit and that's what my Outfit of the Day reflects today. It looks like a fall outfit, even though I added a pop of pink, and all I can say to that is "I don't care". Ha!
After a very busy weekend of non-stop activity, a sick teenager who quite possibly has strep throat and several videos I have to shoot today for our Skin Care business – I needed something that would look good on camera and feel good on me.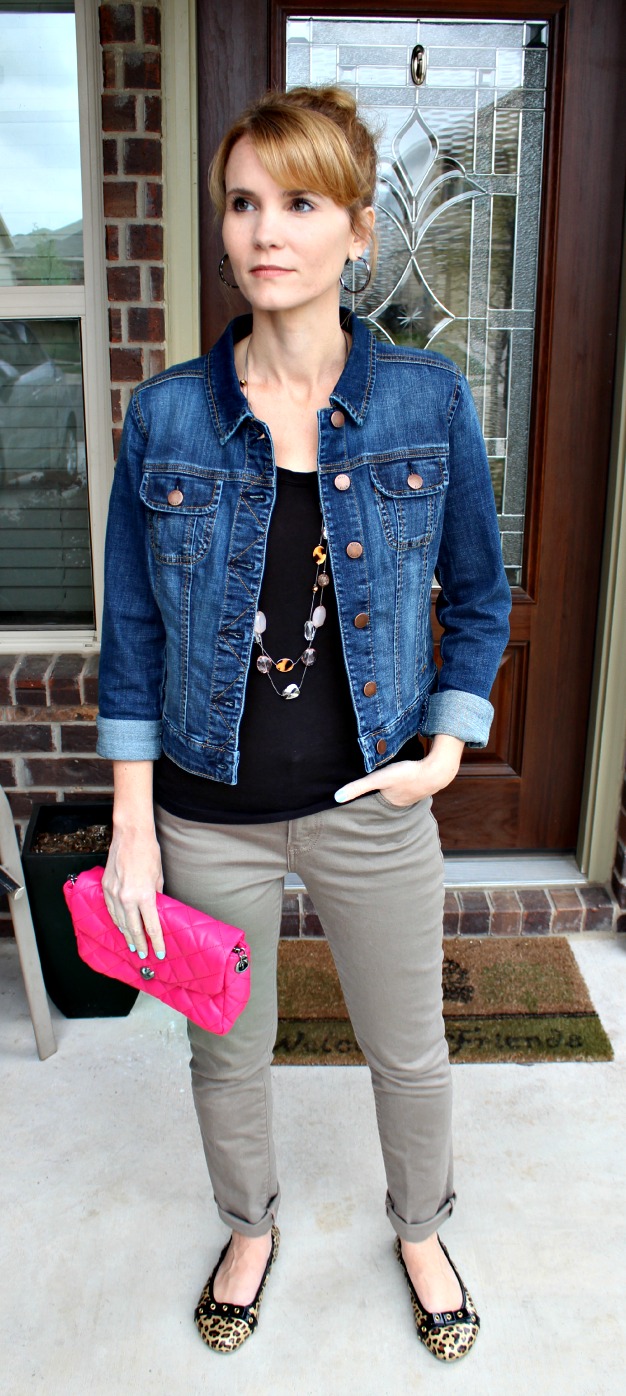 Between these Levis I recently purchased on clearance at Macy's, this denim jacket I haven't stopped talking about and these leopard flats that are very dear to my heart (over the top much am I?), I am absolutely loving my Outfit of the Day.
Leopard print flats can be worn with just about anything and in every season. I wear them all year round and I love mixing them with other prints, such as a striped shirt. Just try it. Trust me on this. These particular flats I am wearing are from POE Footwear, which I believe doesn't exist any longer. Hence the reason they are dear to my heart. 😉 They are SO comfortable and I receive many, many compliments on them every single time I wear them. I've tried hunting them down for friends with no luck.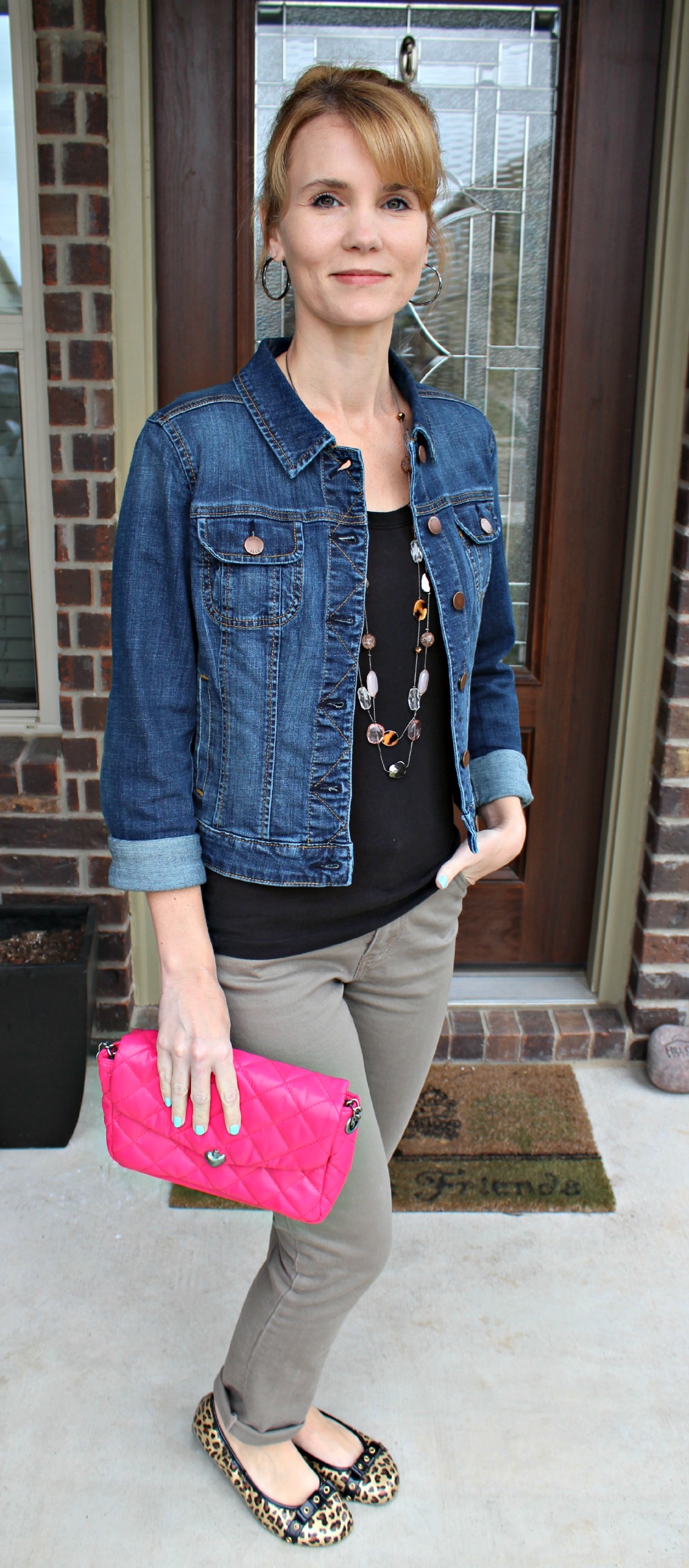 My necklace also has a little leopard print going on, which you can see if you look closely.
Don't I look just a wee bit tired? It's because I am. I hear a nap calling my name…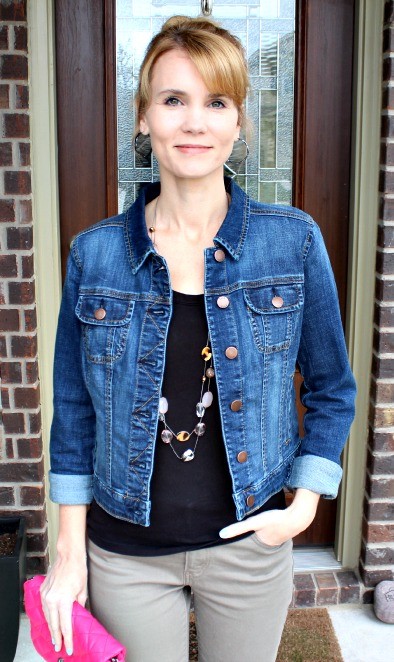 What I'm wearing: Levis Mid-Rise Skinny in Desert Khaki | Black Shirt from Wet Seal | Elle Denim Jacket | POE Footwear Leopard Flats (similar) | Vera Wang Clutch