Do you just feel completely stuck when it comes to fashion? Does shopping or walking into your closet every morning make you groan? I promise you, putting together a really cute and comfortable casual outfit is possible in just a few minutes and I'm going to show you how. It's all about the basics and then adding on. For example, today's outfit starts with a white t-shirt and skinny jeans.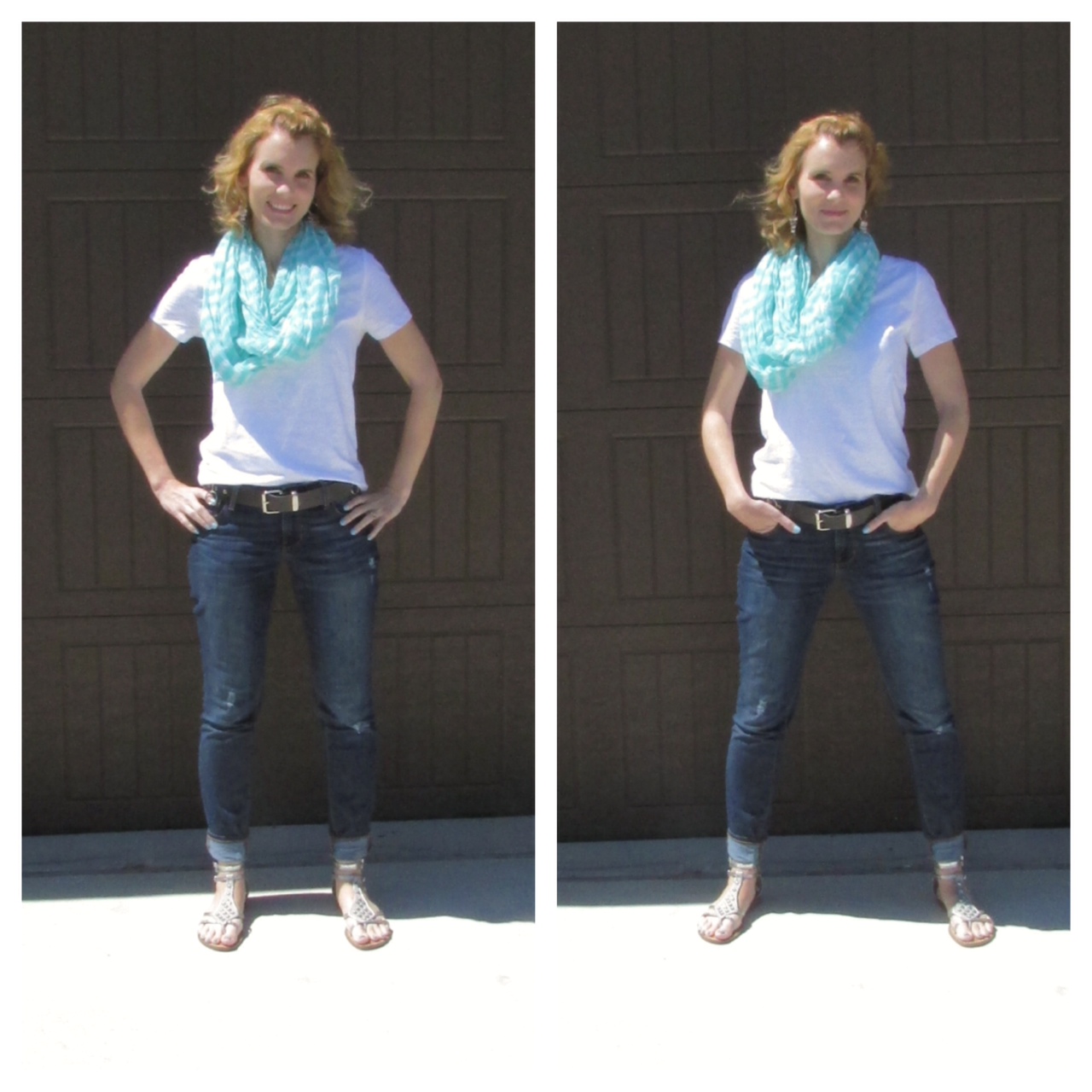 What I'm wearing: Sonoma Basic White T-Shirt | Old Navy Rockstar Skinny Jeans | Scarf from Sam Moon | Sam & Libby Sandals (similar)
Every girl should have a white t-shirt and a pair of jeans she feels amazing in. My white t-shirt is from Kohl's and my jeans are Rockstar skinnies from Old Navy,which I've been obsessing over since the day I tried them on.
What's next?
Add a colorful scarf
Roll up the jeans if you so desire (it just gives it a fun "hey she knows what's trendy" look)
Put on a pair of sandals
Add a belt
Add some jewelry such as earrings, watch and a bracelet
That's it! Cute, comfortable, fashionable, hey-I'm-looking-good-at-my-kid's-soccer-game outfit has been created.
What do you think? Is this something you feel you could create and pull off? Let me know in the comments section below.