I'm in denial. I don't care about the fact that the groundhog saw his shadow which signifies 6 more weeks of winter (sorry Phil). I'm springing ahead both in my mind and in my wardrobe. From Spring scarves and lightweight knits to the colors of spring – I'm welcoming it in with open arms.
The great detail about spring is the light crisp air that still tends to linger. I never pack away my cardigans and lightweight knit sweaters until we're neck deep in summer. And even then there are times when we're at the beach, the sun is down and it's time to grab that cardigan. Can you tell I'm ready for winter to pass on through?
I'm so excited to share with you a sneak peek at InhabitNY's soon to be released Spring collection. If you've never heard of InhabitNY, you are in for a treat! They are all about the latest in knitwear innovation, where you'll find cozy cashmere, wintry wools, cool cotton and summer linen. They are a  luxury knitwear brand for every season of the year.
Are you ready for the sneak peek? I thought so! (Also, keep reading for their fantastic winter sale!)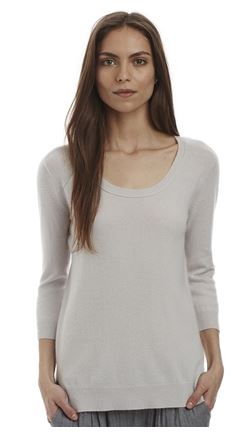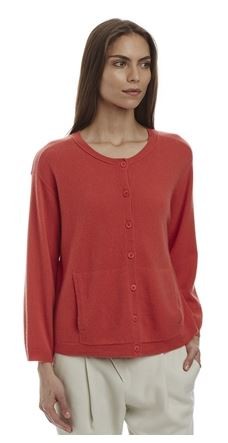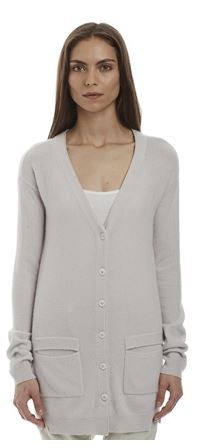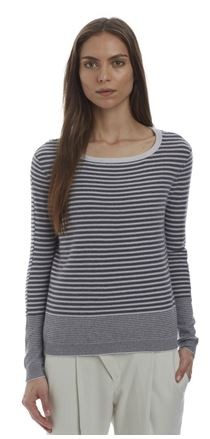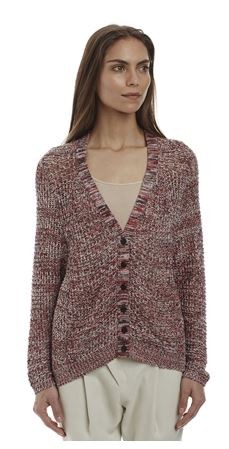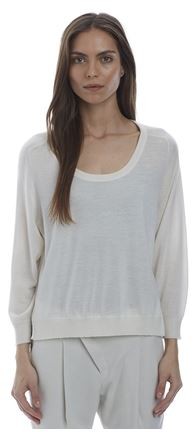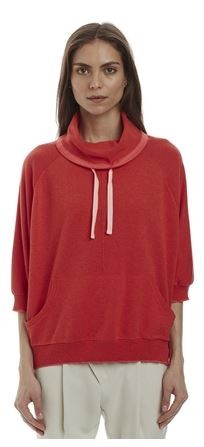 Gorgeous pieces aren't they? I can't even begin to imagine how they feel ON. Now about that winter sale….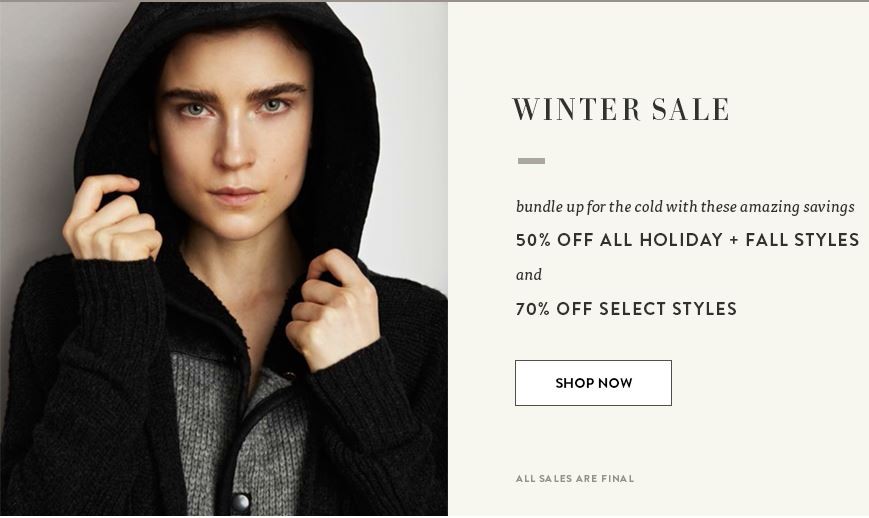 Whether Punxsutawney Phil is right or not (sigh) and we have 6 more weeks of winter, it's always a great idea to stock up on winter items when they're on sale. If he is right, you'll have time left to wear these fabulous items. Right now you can get 50% off Holiday and Fall styles and 70% off select styles. Here are a few items that caught my eye.
With a pattern of contrasting stripes on the front and top of the back, the INHABIT Mis… [More]
Price: 358.00
Sale: 71.60
What's not to love about the glamorous and practical INHABIT Terry Striped Cardigan? … [More]
Price: 238.00
Sale: 71.40
The INHABIT Twisted Striped Scoop puts a fashionable spin on the average tee. With uniq… [More]
Price: 278.00
Sale: 83.40
Ribbed Cotton Stretch Cardigan
No need to sacrifice style for warmth this summer with the INHABIT Ribbed Cotton Stretc… [More]
Price: 278.00
Sale: 55.60
The INHABIT Cashmere Basic Crew Cardigan is the perfect sweater for any ensemble. Knit … [More]
Price: 318.00
Sale: 95.40
The INHABIT Cashmere Striped Turtleneck is the epitome of casual luxury. With a ribbed,… [More]
Price: 428.00
Sale: 128.40
The INHABIT Cashmere Weekend V-Neck is a stylish take on the classic v-neck sweater. Kn… [More]
Price: 348.00
Sale: 104.40
The semi-sheer INHABIT Cashmere Chainette Crew features an intricate cable design and a… [More]
Price: 528.00
Sale: 264.00
An infinity scarf with an intricate cable-knit design, the luxurious INHABIT Cashmere C… [More]
Price: 468.00
Sale: 234.00
The lush INHABIT Cashmere Weekend Cowl Neck boasts a loose cowl neckline, a relaxed fit… [More]
Price: 348.00
Sale: 174.00
See all that InhabitNY has to offer on their website here.
Disclosure: "This post was created in partnership with eAccountable. All opinions are my own."