Living with less. Living a simple life. Minimalism. Whatever you want to call it, there's a shakeup in the world happening, of trying to get back to simpler times. A time where we put more value on the quality of things we own and less value on the quantity. And a time where we value people more than things. Do you feel it?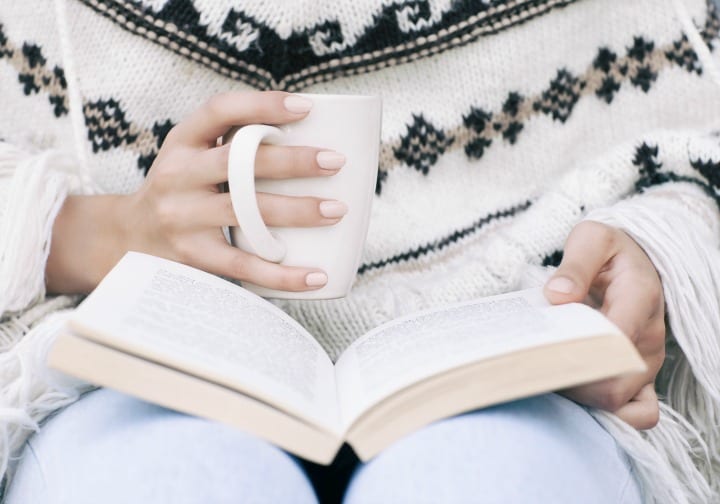 Imagine a Simpler, More Fulfilling Life
Imagine spending less of your time taking care of your things and more time doing what you love?
Or imagine walking into your closet which contains only the clothes you know fit you perfectly, that you love and you also know all work together effortlessly to create outfits you feel good in?
Or what about a scenario where you walk into your kitchen, open a cabinet and it's not crammed full of mismatched and broken items that fall out at your feet?
If this all sounds too good to be true, let me tell you it's not. I'm not saying it's easy. I'm just saying living like this is possible. Because I've personally been on this journey for the last few weeks, am still currently on this journey and I feel such a sense of freedom and peace that if we were sitting down together for a cup of coffee right now, you'd see that I'm glowing just a bit. And not because I happen to love coffee. A lot.
My Journey to Simple Living
The shackles of stuff that have been weighing me down are breaking piece by piece, more and more every day and the woman, the mom, the wife and the human being I was meant to be is slowly but surely making herself known to this world.
And I want the same for you. If you want it, that is.
So today I wanted to share some books that I have read, am currently reading or that are quietly waiting on my Kindle next in line. These are books that will help you on your path to a simpler life. Some are maybe a bit extreme. Some are focused on just one area of your home. Some are about a concept of living. But I hope you find one or two that make an impact on you and your journey.
11 of the Best Books on Living a Simple Life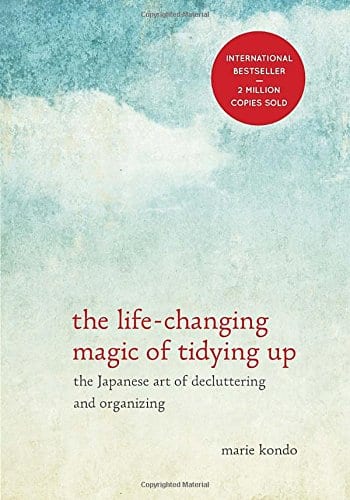 I'm currently working my way through this book for the second time. If you're in desperate need of a more simple life, this is an extreme, yet proven way to get there.
Description: This #1 New York Times best-selling guide to decluttering your home from Japanese cleaning consultant Marie Kondo takes readers step-by-step through her revolutionary KonMari Method for simplifying, organizing, and storing.
Despite constant efforts to declutter your home, do papers still accumulate like snowdrifts and clothes pile up like a tangled mess of noodles?
Japanese cleaning consultant Marie Kondo takes tidying to a whole new level, promising that if you properly simplify and organize your home once, you'll never have to do it again.
Kindle | Hardcover | Paperback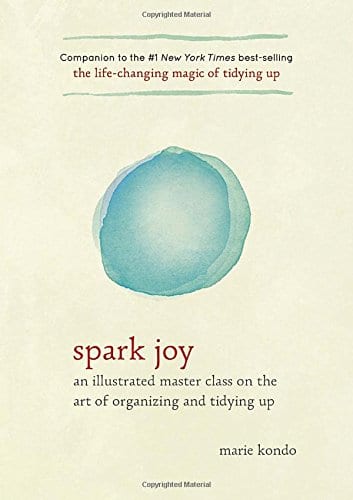 Description: Japanese decluttering guru Marie Kondo's The Life-Changing Magic of Tidying Up has revolutionized homes—and lives—across the world. Now, Kondo presents an illustrated guide to her acclaimed KonMari Method, with step-by-step folding illustrations for everything from shirts to socks, plus drawings of perfectly organized drawers and closets.
She also provides advice on frequently asked questions, such as whether to keep "necessary" items that may not bring you joy. With guidance on specific categories including kitchen tools, cleaning supplies, hobby goods, and digital photos, this comprehensive companion is sure to spark joy in anyone who wants to simplify their life.
Kindle | Hardcover | Paperback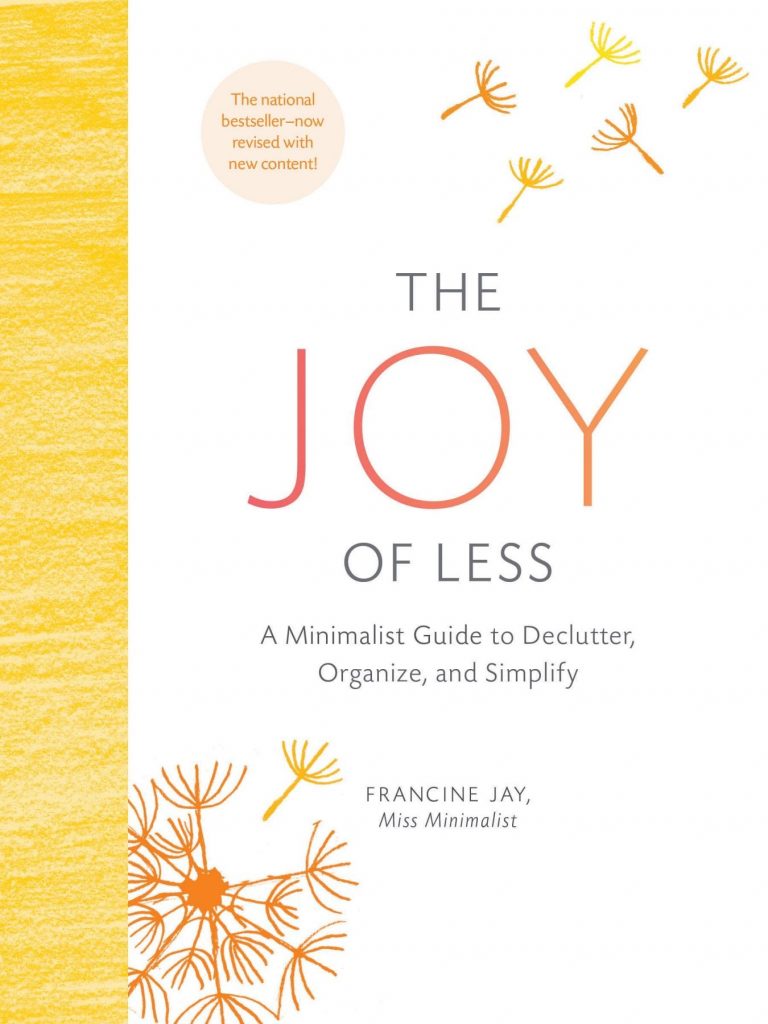 Description: Francine Jay pioneered the simple living movement with her self-published bestseller, The Joy of Less. In this fully redesigned and repackaged edition—featuring never-before-seen content—Jay brings her philosophy to more readers who are eager to declutter. Rather than the "crash diet" approach found in other tidying up books, Jay shares simple steps to cultivate a minimalist mindset and form new habits, paving the way to lasting success.
Her easy-to-follow STREAMLINE method works in any space—from a single drawer to a closet, room, or entire house. What's more, it can be called upon during clutter-inducing life events such as moving, getting married, having kids, or downsizing. With an airy two-color interior design and lovely hardcover package, The Joy of Less is a refreshing and relatable approach to decluttering that belongs in every home.
Hardcover (Kindle and Paperback are the 2010 versions that are not updated)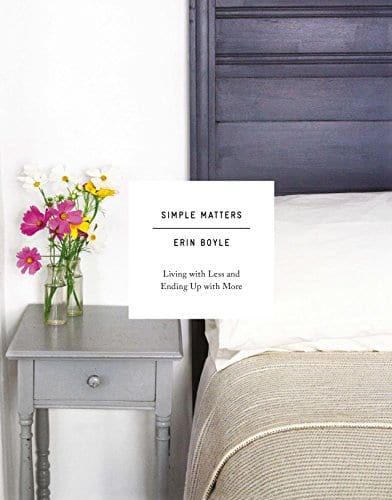 Description: For anyone looking to declutter, organize, and simplify, author Erin Boyle shares practical guidance and personal insights on small-space living and conscious consumption. At once pragmatic and philosophical, Simple Matters is a nod to the growing consensus that living simply and purposefully is more sustainable not only for the environment, but for our own happiness and well-being, too. Boyle embraces the notion that "living small" is beneficial and accessible to us all—whether we're renting a tiny apartment or purchasing a three-story house.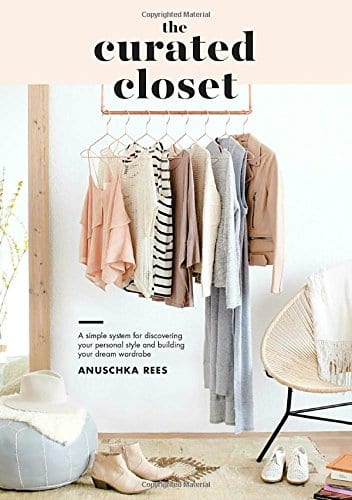 I'm currently going through this book to help build my dream wardrobe. To me, the epitome of a simple life is walking into my closet and knowing that every article of clothing in there suits my personal style, fits me and can help create multiple outfits I love.
Description: Is your closet jam-packed and yet you have absolutely nothing to wear? Can you describe your personal style in one sentence? If someone grabbed a random piece from your closet right now, how likely is it that it would be something you love and wear regularly?

With so many style and shopping options, it can be difficult to create a streamlined closet of pieces that can be worn easily and confidently. In The Curated Closet, style writer Anuschka Rees presents a fascinatingly strategic approach to identifying, refining, and expressing personal style and building the ideal wardrobe to match it, with style and shopping strategies that women can use every day.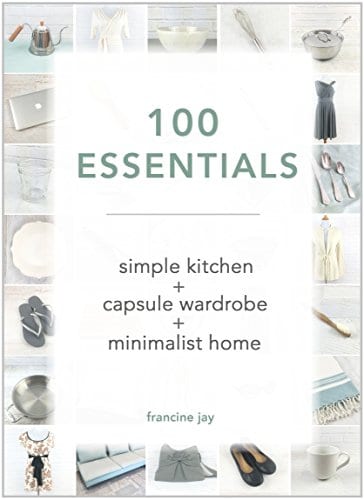 100 Essentials: Simple Kitchen + Capsule Wardrobe + Minimalist Home
Description: If you could only have 100 possessions, what would they be?
Francine Jay, the bestselling author of The Joy of Less, puts a new twist on decluttering: eliminate the excess by choosing your essentials. It's like packing a suitcase with just your favorite things.
She takes the idea of a capsule wardrobe and expands it to a capsule household—a small collection of versatile items perfectly in sync with your needs.
To illustrate, Jay shows you her 100 possessions (in 100 full-color photographs), with detailed explanations of her 35-Item Kitchen, 35-Item Wardrobe, and more. She invites you to join in the fun, and use her list as a springboard in making your own.
Kindle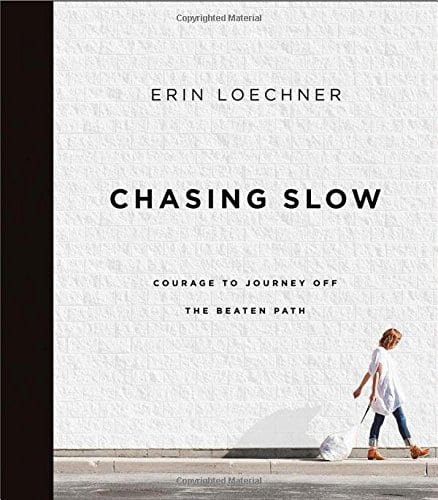 Description:
In Chasing Slow, Erin turns away from fast and fame and frenzy. Follow along as she blazes the trail toward a new-fashioned lifestyle—one that will refresh your perspective, renew your priorities, and shift your focus to the journey that matters most. Through a series of steep climbs—her husband's brain tumor, bankruptcy, family loss, and public criticism—Erin learns just how much strength it takes to surrender it all, and to veer right into grace.
Life's answers are not always hidden where they seem. It's time to venture off the beaten path to see that we've already been given everything we need. We've already arrived.
You see?
You'll see.
"When you find you are drowning in your own life—working harder, sleeping less, putting out fires, filling your hours with to-dos, and enjoying very little of it—I pray that Erin Loechner' s gentle, wise book will find its way into your hands. Chasing Slow guides us to a simpler life worth living. Prepare to feel your heart rate drop as you read these soothing, smart words." (?Gabrielle Blair, mother of six; blogger; author, New York Times bestselling Design Mom)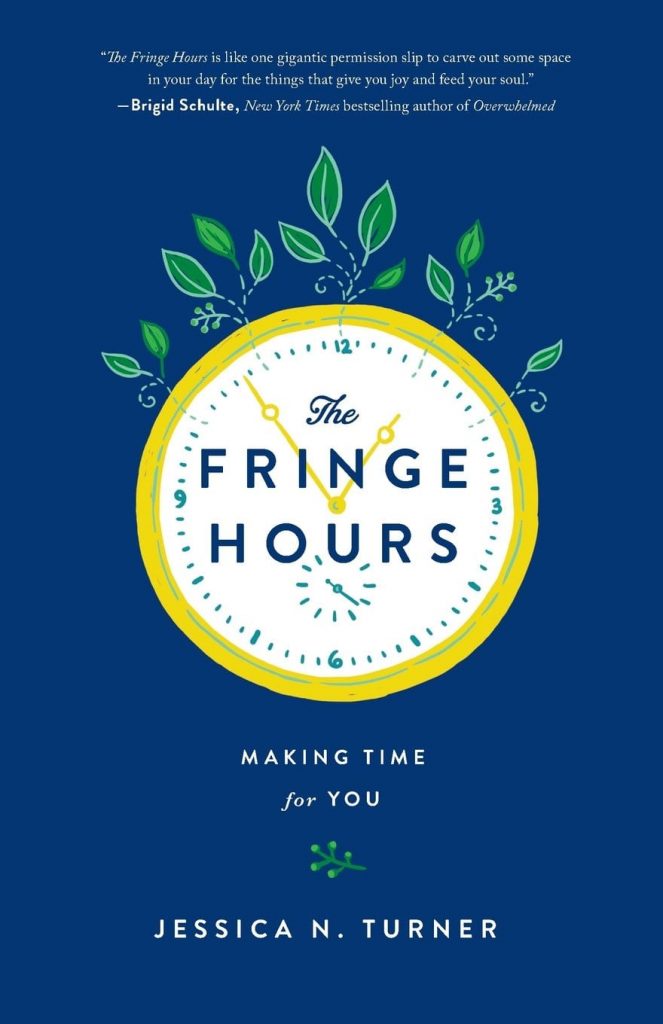 Description: Every woman has had this experience: you get to the end of the day and realize you did nothing for you. And if you go days, weeks, or even months in this cycle, you begin to feel like you have lost a bit of yourself.
While life is busy with a litany of must-dos—work, parenting, keeping house, grocery shopping, laundry and on and on—women do not have to push their own needs aside. Yet this is often what happens. There's just no time, right? Wrong.
In this practical and liberating book, Jessica Turner empowers women to take back pockets of time they already have in their day in order to practice self-care and do the things they love.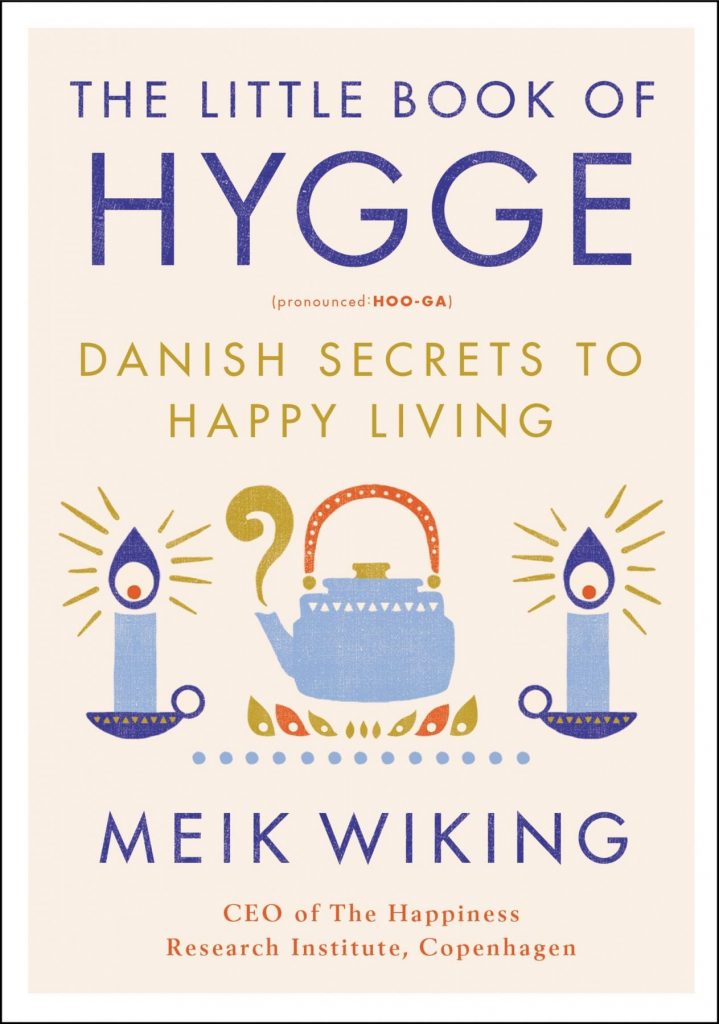 Description: Embrace Hygge (pronounced hoo-ga) and become happier with this definitive guide to the Danish philosophy of comfort, togetherness, and well-being.
Why are Danes the happiest people in the world? The answer, says Meik Wiking, CEO of the Happiness Research Institute in Copenhagen, is Hygge. Loosely translated, Hygge—pronounced Hoo-ga—is a sense of comfort, togetherness, and well-being. "Hygge is about an atmosphere and an experience," Wiking explains. "It is about being with the people we love. A feeling of home. A feeling that we are safe."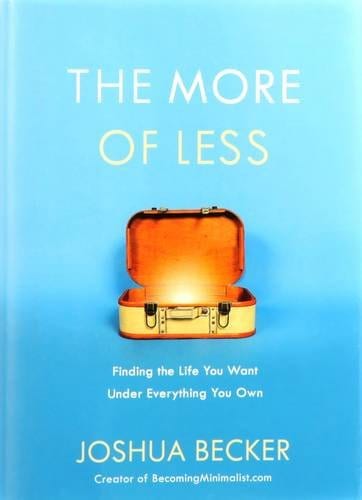 Description: Most of us know we own too much stuff. We feel the weight and burden of our clutter, and we tire of cleaning and managing and organizing.
While excess consumption leads to bigger houses, faster cars, fancier technology, and cluttered homes, it never brings happiness. Rather, it results in a desire for more. It redirects our greatest passions to things that can never fulfill. And it distracts us from the very life we wish we were living.
The beauty of minimalism isn't in what it takes away. It's in what it gives.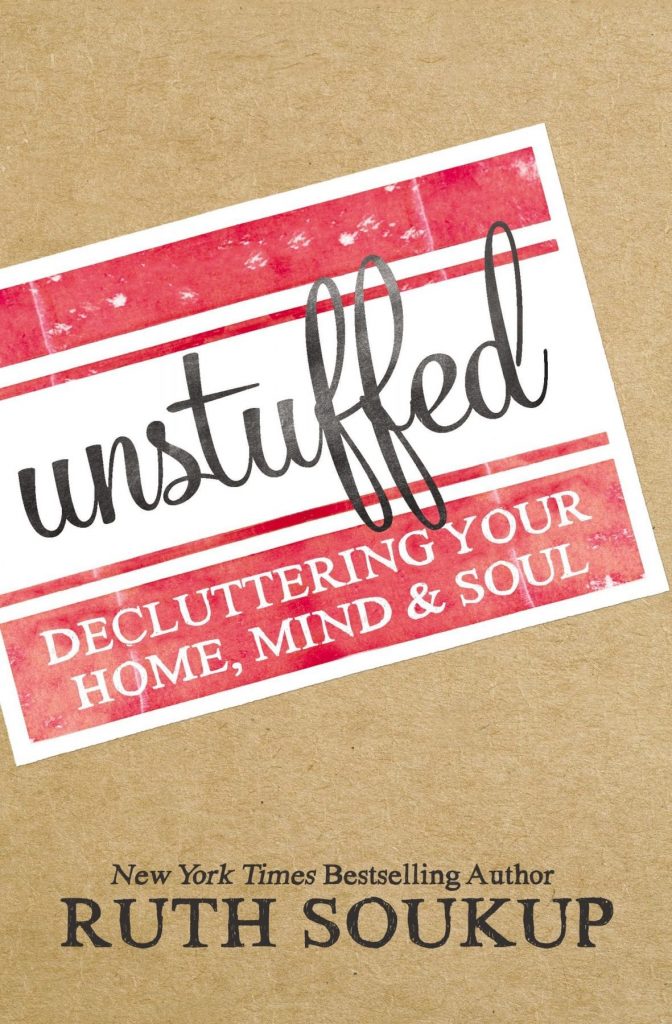 Description: STUFF.  It's everywhere.  Lurking in corners and closets, spilling onto counters and coffee tables, creating havoc everywhere we look.  And it's not just the physical clutter that weighs us down.  Oh no, it is the stress of overbooked schedule and the weight of a life that sometimes feels oppressive and totally out of whack.
New York Times bestselling author Ruth Soukup feels your pain–she has been there too. Through personal stories, Biblical truth, and practical action plans, she will inspire and empower each of us to finally declutter not jus tour home, but our mind and soul as well. Unstuffed is real, honest, and gets right down to the question we are all facing–how can we take back our lives from the stuff that is weighing us down?
PIN TO SAVE FOR LATER